'I beat the stamp price hike – by buying £2,500 worth'
A MoneySaver who bought £2,500 worth of postage stamps seven years ago says he's delivered on his plan to save £100s – as the costs have increased by up to 69% since 2012.
Update 3 March 2020: We originally wrote this story in 2019, but the principles remain the same.
Stamp prices generally increase every year, with the latest rise kicking in today. But back in 2012, when it was announced that costs for first and second class stamps would be hiked by 14p each, one MoneySaver saw an opportunity.
As first and second class stamps don't have a printed price or expiry date on them, it's possible to stock up before a price rise and carry on using them afterwards.
And Glenn Hearsey, 45, from Buckinghamshire, took this to the extreme by buying £2,500 worth of first class, second class and large letter stamps in 2012.
Between the date on which Glenn bought his stamps and today, prices have increased:
From 46p to 70p for a first class stamp (a rise of 52%).
From 36p to 61p for a second class stamp (69%).
From 75p to £1.06 for a first class stamp for a large letter of up to 100g (41%).
From 58p to 83p for a second class stamp for a large letter of up to 100g (43%).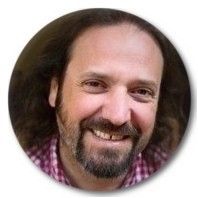 'I completely cleaned out the first post office I went to'
Although he can't remember the exact figures, Glenn told us he bought thousands of stamps, some of which are pictured above.
As he was self-employed at the time, he was able to use his stamps for work invoices as well as personal cards at Christmas.
He's now used up all his second class stamps, but still has almost 500 first class stamps left.
He told us: "I had some savings which were earning less than 1% interest, but stamp prices were rising by between 30% and 40%, so figured I wouldn't get that kind of interest elsewhere.
"I completely cleaned out the first post office I went to. I bought £1,500 worth there and they were scraping around trying to find more stamps.
"I'm not usually one to brag, but I'm quite proud of this investment as they're now going up to 70p."
Glenn reckons he's saved himself over £1,000 over the years - and while we don't have the precise numbers, back-of-the-envelope calculations show the savings could be massive.
Only taking into account the 500 first class stamps Glenn has left, he's saved at least £120 compared to if he bought the stamps today.
And if he'd spent the rest of his investment on second-class stamps and used them over the last year, he could have saved over £1,300 compared to if he'd bought them at the time.
And Glenn's not only savvy when it comes to stamps. He also uses cashback credit cards to make the most of his spending and finds the best exchange rates on MSE's TravelMoneyMax whenever he goes abroad, as well as staying on top of the best energy deals using the Cheap Energy Club.
What to read next...
The stamp price rise is just one of many public service and utility price hikes set to hit over the coming week, but there are still ways to save:
For all the latest deals, guides and loopholes simply sign up today – it's spam-free!
Join the MSE Forum discussion