Study reveals slick tricks payday loan websites use to entice borrowers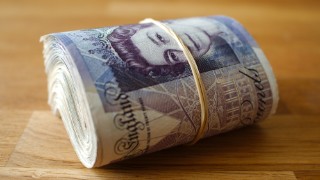 Payday loan and other high-cost credit firms use bright buttons, simple forms and images of happy people on their websites and apps to stop would-be borrowers dropping out of the application process, new academic research reveals.

A study by researchers from Durham and Newcastle universities lifts the lid on the "tricks of the trade" used by high-cost credit providers. They found in some cases customers can have their loan approved and get access to cash in just 10 to 15 minutes.
Payday loans may seem tempting if you need quick cash, but they can be an expensive nightmare. Most people who get one shouldn't – consider cheaper alternatives instead. For full info and help, see our Payday Loans guide.
What did the research involve?
The researchers looked at how what they term "high-cost short-term credit" companies – payday loan, guarantor loan and logbook loan providers – design their websites and apps.
They spoke to 11 website developers and 40 customers and identified how the companies manage 'frictions', which they describe as blocks or obstacles that slow or stop a user applying for a loan.
The lead researcher, Dr James Ash from Newcastle University, will be presenting the research at Xi'an Jiaotong-Liverpool University in China next week.
What did the study find?
The researchers came to the following conclusions:
"Playful" sliders are a feature of most of the websites and apps. The researchers found these are the first thing a user typically encounters as part of the application process. They said the 'slider' page usually consists of two bars – the first referring to the amount of money, the second to the length of borrowing time.

Designers said the sliders are designed to be "playful" and the more someone plays with one, the more likely they are to apply for a loan.

They also said the sliders reduce the number of touches involved in the process, making it one smooth movement – again reducing 'friction'. The researchers say this gives the customer time to become engaged with the application process, making them less likely to drop out.


Designers tinker with the 'apply now' button to retain customers. The research team found that one site changed its button from red to orange and saw an 8% increase in applications.


Application forms are also designed to look short and manageable. The researchers said this was to stop users from being put off by "official"-looking documents.
Borrowers 'cleverly guided through the process'
Dr Ash said: "The way the websites and apps have been designed makes them incredibly easy to use but [it is] hard for users to stop and think about what they're doing while they are applying.
"The borrower thinks they are in control but in fact, they are being cleverly guided through the whole process. This has led to this market growing at a high rate in recent years."

For all the latest deals, guides and loopholes simply sign up today – it's spam-free!
MSE Forum
Join the MSE Forum discussion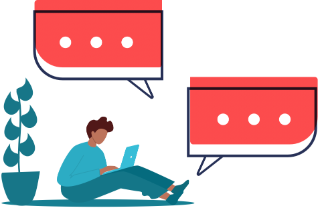 Have your say
This is an open discussion and the comments do not represent the views of MSE. We want everyone to enjoy using our site but spam, bullying and offensive comments will not be tolerated. Posts may be deleted and repeat offenders blocked at our discretion. Please contact fbteam@moneysavingexpert.com if you wish to report any comments.
Update: We are aware that some users may currently be having issues seeing the comments and we're working on it.