Octopus to take on Engie's 70,000 customers – here's what you need to know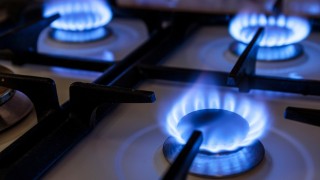 Octopus Energy is set to take on all 70,000 customers supplied by the provider Engie after a buyout was agreed – if you're with Engie, here's what you need to know.
Following the agreement, all Engie customers in the UK will be moved over to the Octopus Energy brand during the next few months.
Customers of Qwest Energy and Roar Power, which provided energy under Engie's supply licence – known as a 'white-label' agreement – will remain as separate brands under a white-label agreement with Octopus.
If you're with Engie, Qwest Energy or Roar Power don't worry – Octopus Energy says it will honour all current fixed deals, and if you're on a variable, your prices will stay the same or will drop.
What's more, Octopus is a stronger performer for customer service, with 88% of its customers who voted in our May 2019 poll rating it 'great', compared with 38% 'great' for Engie.
The additional 70,000 customers takes Octopus to about 1.4 million customers – making it one of the largest challenger energy firms, behind the big six, Ovo and Bulb.

Check now to see if you're on the best deal by doing a quick full-market comparison via our free Cheap Energy Club.
I'm an Engie, Qwest Energy or Roar Power customer, do I need to do anything?
At the moment, you don't need to do anything and your supply won't be interrupted – Engie, Qwest Energy or Roar Power customers should have received emails and letters to let them know what happens next, so check your junk folder if you've not had anything.
Octopus Energy says it will take a few months to move all customers over to its systems and until it does, your prices will remain the same, and you can continue to use the normal Engie contact details for now.
Octopus Energy will be in contact when the transfer is close to completing to let you know how to manage your account in future.

If you're with Qwest Energy and Roar Power, you likely won't notice any real changes, as it's mostly all happening behind the scenes. You should still be able to log on to your online account as you do now, and contact details will stay the same.
Will the price of my energy change?

Once you're moved across, Octopus has confirmed it will honour all fixed deals, so if you're on a fixed tariff, your prices will remain the same until the end of your deal. What's more, Octopus doesn't charge exit fees, so even if your current fixed deal has them, you'll be able to move away penalty-free.
If you're on a variable tariff, and your deal is more expensive than Octopus Energy's standard variable tariff – known as Flexible Octopus – you'll actually see your prices fall to match this.
As Engie's current standard variable tariff is £1,121/year for a typical dual-fuel household, compared with £1,009/year for Flexible Octopus on the same usage, some customers could see bills drop by more than £100/year.
If your variable tariff is cheaper than Octopus Energy's standard tariff, your price will remain the same.
Plus if you're currently on a tariff that offers 100% renewable electricity, Octopus Energy will continue to supply you with green energy.
I'm in credit, will I get this back?
If you're in credit with any of the three brands Octopus has taken over, you'll keep this. Your credit will simply be transferred to your new account under Octopus Energy. You're then free to use it to cover future energy use or ask for it back.
I don't want to move across to Octopus Energy, can I switch?
You're free to switch away if you don't want to be with Octopus Energy, though the supplier has said there will be a short period while it's transferring customers over when the switch might not go through.

Provided you're not in this period, you can switch before or after you've been transferred to Octopus Energy – it will let you know in advance exactly when this particular period will be for you.
If you're on a variable tariff, you're free to switch penalty-free. If you're on a fix and your existing tariff has exit fees, you won't need to pay these once you are moved across, as Octopus Energy doesn't charge exit fees.
You can do a quick full-market comparison via our Cheap Energy Club to check you're on the best deal for you.
What do Octopus and Engie say?
Octopus Energy chief executive Greg Jackson said: "Octopus Energy is investing to drive the green energy revolution – our technology enables a lower cost transition and our rapid growth means we can bring the benefits of cheaper, greener, smarter energy to ever more customers."
Nicola Lovett, chief executive of Engie in the UK & Ireland, said: "Our decision to exit the UK residential energy supply market is driven by our focus on activities closely aligned to our UK strategy of making zero carbon happen for businesses and local authorities. Octopus is a strong, well-established business and a good fit for our UK residential retail customers."
For all the latest deals, guides and loopholes simply sign up today – it's spam-free!
Have your say
This is an open discussion and the comments do not represent the views of MSE. We want everyone to enjoy using our site but spam, bullying and offensive comments will not be tolerated. Posts may be deleted and repeat offenders blocked at our discretion. Please contact fbteam@moneysavingexpert.com if you wish to report any comments.
Update: We are aware that some users may currently be having issues seeing the comments and we're working on it.