Coronavirus Finance & Bills Help
Mortgages & other debts, rental help, energy top-ups & more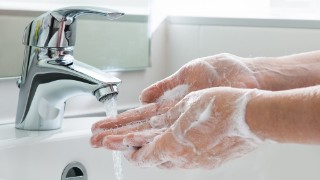 The coronavirus pandemic has already fundamentally changed the way we live. It's an anxious and upsetting time, and while the primary concern is health, our financial wellbeing is also important. Many are worrying about paying their mortgage, rent and other bills. This guide runs through help for financial products and other bills.
Help for home-movers (incl renters) and those remortgaging
Coronavirus has also hit those trying to move house at the moment, as well as people trying to get a mortgage for a house purchase or remortgage. Here's what you need to know...
Home-movers urged to delay moves
The Government has urged those with imminent house moves – both homebuyers and renters – to delay their moving date, while lockdown measures are in place to stop the spread of coronavirus. The lockdown is in place until Monday 13 April initially, and will then be reviewed.
The official advice states that if you have already exchanged contracts – the point at which the sale becomes legally binding – and the property is occupied, you should work with current occupants and the estate agent to delay the move or resolve the matter another way. But if the property is vacant then it says you are fine to complete the move.
Unfortunately not. The British Association of Removers (BAR) has said its members should only complete any moves that are currently underway and immediately cancel or postpone where possible any moves that have not yet started.

The BAR told us you should be able to claim for any unfulfilled elements of the contact that you had with the removal firm. So if you have paid for removals that couldn't go ahead because of coronavirus, you should get your money back. But if, for example, the packing had already been done, but then the move didn't go ahead, you would not get back the cost of the packing element of the contract – just what you paid for actually moving.

If you are able to get through to your removal firm and get a refund or you hadn't yet paid for removals but your move is still going ahead, then currently you can still hire vans for you to do the move yourself. This may change with any future Government announcements, but could be an option for those who are able in the meantime.
Lenders have agreed to help home-movers who have exchanged contracts and agreed completion dates by offering mortgage extensions of up to three months where the move's been impacted by coronavirus.
UK Finance, the mortgage lenders' trade body, said lenders are offering to extend mortgage terms by up to three months. You'll need to speak to your mortgage lender though to establish exactly that would work in practice, as this could mean:

Keeping the terms of the existing mortgage offer and simply extending the offer expiry date
Pushing the back the start date of a mortgage deal, or
Extending the mortgage deal to expire three months later
For more, read our Home-movers to be offered mortgage extensions MSE News story.
Bad news for homebuyers and remortgagers as mortgage market tightens
Be aware some lenders have started withdrawing many mortgages from sale, making it harder for borrowers with lower equity or deposits to get a new deal. Much of this is due to the fact that lenders aren't able to send valuation agents to people's homes to assess the value of it, and whether it's worth the amount the buyer's agreed to pay.
So, they've tightened criteria by only lending on properties where there's a decent deposit or equity, and where the property is relatively "normal". So, if you're looking at new-builds, flats, high-value properties, or where the property's built from non-standard materials (eg wood, concrete), you'll now have much less choice of mortgage.
For example, Halifax has temporarily pulled most deals it sells through brokers above 60% loan-to-value (this is the percentage of the property value you're loaned as a mortgage), for purchases and people remortgaging. Barclays meanwhile has temporarily withdrawn the majority of its mortgage deals – those above 60% loan to value (LTV) – for purchases for new buyers.
Nationwide has limited new mortgages to 75% LTV for first-time buyers, home-movers and remortgagers – this applies through its broker and online channels. However, the limit doesn't apply for existing customers who will still be able to move home, remortgage or do a product transfer – provided they stay a Nationwide customer.
Yorkshire Building Society is limiting new purchases to 75% LTV and remortgages to 85% LTV. It also won't lend on flats, new builds, properties in Northern Ireland or properties over £1 million in value. Ipswich Building Society says it's only lending on remortgages rather than home purchases, and then only when the LTV is 75% or less. It also won't lend on flats, new builds or properties over £1 million in value.
In contrast, HSBC has said it's keeping all its mortgage products available, though this does come with a caveat, that if your property needs a physical valuation done, the application will be put on hold.
If you are looking for a mortgage or remortgage, a good broker is worth their weight in gold, especially now.

Get Our Free Money Tips Email!
For all the latest deals, guides and loopholes - join the 12m who get it. Don't miss out
Energy bill help, incl how to top up prepaid meters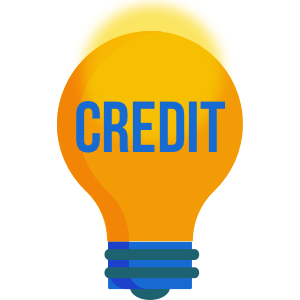 Energy suppliers are offering some help to those who may struggle to pay bills as a result of the coronavirus pandemic – both prepay and credit meter customers.
Topping up prepaid energy may be difficult if self-isolating, but some firms will help
The Government and energy suppliers have agreed to new emergency measures to help prepayment customers unable to top up during the pandemic, including posting cards loaded with emergency credit to those who are self-isolating, adding discretionary credit to your meter, and allowing you to nominate someone to top up for you.
Regulator Ofgem has also written to all suppliers, saying it expects them to "take proactive measures to support prepayment meter customers, including customers in vulnerable circumstances".
If you can't leave home to top up at your usual shop, Ofgem suggests you arrange for a trusted person to take your card and do it for you (it may need disinfecting first), and leave your meter box unlocked if it's outside your home.
And if you can afford it, and you're not self-isolating already, energy firms are encouraging people to try and top up a little more than usual each time to try and build up some credit.
Ultimately, suppliers will deal with issues on a case-by-case basis, so the best thing you can do if you have to self-isolate or are struggling to pay your bill due to coronavirus is to contact your provider as soon as you can.
Here's what the prepay energy providers have committed to so far (we'll update this table as we hear more):
Supplier
What can it do?
How to get help (1)
British Gas

Hasn't yet committed to sending out top-up cards or keys loaded with credit.

If you're in isolation and you think you'll use up your balance and emergency credit, contact British Gas and it has said it'll find a solution on a case-by-case basis. See its FAQs.


Call 0333 202 9802
EDF

EDF says it can post top-up cards or keys loaded with credit to your home.

EDF has advised people who self-isolate to ask friends and family to help you top up. Where this is not possible, it says it can deliver 'preloaded' cards and keys if you need to self-isolate – this balance will then be collected back at a "suitable rate" later. See it's FAQs.

Call 0333 200 5100
E.on

E.on says it can post top-up cards or keys loaded with credit to your home or send an engineer to top up your meter.

It says if your electricity meter falls below 50p of emergency credit, or you're off supply for gas, it can either send a card or key in the post, or it will send an engineer round to top up for you. However, it advises to top up a little extra or asking a trusted person to help in order to prepare for self-isolation. See its FAQs.

Call 0345 052 0000
Npower

Hasn't yet committed to sending out top-up cards or keys loaded with credit.

Npower has said it is looking at increasing emergency credit to £45 to help those self-isolating. It also advises topping up more than usual in advance if you can or asking a truster person to help. See it's FAQs.

Call 0800 073 3000
Scottish Power

We've yet to hear back from Scottish Power – however it has published guidance on its website.

Scottish Power has advised people who need to self-isolate to ask a friend, neighbour or family member to top up for, and to add more credit to your meter than normal.

Call 0800 027 0072

SSE
SSE says it can post top-up cards or keys loaded with credit to your home.

It's encouraging customers to keep at least 14 days' worth of credit on their meter, and says it can help by reducing any debt repayments people are making through the meter. See its FAQs.
Call 0345 026 2658
Ovo (2)

Hasn't committed to sending out top-up cards or keys loaded with credit.

Ovo is advising people to ask friends, family or neighbours to top up for you – it urges you to disinfect your card before handing it to anyone else. It's also set up a dedicated team to help those in danger of losing supply. See its FAQs.

Call 0330 102 7517
Bulb

Bulb says it can post top-up cards or keys loaded with credit to your home.

Bulb has advised people who self-isolate to ask friends and family to help you top up. Where this is not possible, it says you can pay online and a preloaded card will be delivered. See its FAQ.

Call 0300 303 0635
Robin Hood Energy (3)

Hasn't yet committed to sending out top-up cards or keys loaded with credit.

It's advising customers to top up meters more than usual, if you are able, and will always provide an "emergency support function" for prepay users. It also told us it's working up a number of plans to help anyone struggling to pay or top up. See its FAQs.

Call 0800 030 4567
Co-op Energy
Co-op is now run by Octopus Energy, which has told us it is working through its guidance and will update us.
Call 0800 093 7547
E Energy
We've yet to hear back from E Energy.
Call 0333 103 9575
Green Network Energy
Green Network Energy has told us it is currently working through its guidance to customers and will update us.
Call 0800 520 0202
Green Star Energy

Green Star Energy says it can post top-up cards or keys loaded with credit to your home.

It has advised people who self-isolate to ask friends and family to help you top up. Where this is not possible, it can arrange for a preloaded card to be delivered to you. See its FAQ.

Call 0800 012 4510
Omni Energy
Omni Energy says it can post top-up cards or keys loaded with credit to your home..

It advises those who can top in advance and build up credit on the meter, or ask a family member or friend to take their key or card to the shop for you. It also says it has emergency credit to maintain supply.
Call 0113 457 3219
Utility Warehouse

Hasn't yet committed to sending out top-up cards or keys loaded with credit.

Utility Warehouse has advised its customers to top up a bit extra – it recommends having at least two week's energy on your meter. It also suggests identifying a trusted third-party who can pick up your top up card or key and take it to a store in case you're unable to leave your home.

Call 0333 777 3247
Utilita

Hasn't yet committed to sending out top-up cards or keys loaded with credit.

However, Utilita's main focus is smart prepayment, which allows people to top up remotely. If you've a non-smart meter, it advises to top up more than usual or ask a friend or family member to help. It also says it has called all its customers over the age of 80 and advised them of how to top up.

Call 0345 207 2000
(1) Whether you're on a standard credit meter or a prepayment meter, energy suppliers are urging you to contact them via email or live chat first, where possible, with any non-urgent queries, to keep phone lines free for those with serious issues or in vulnerable situations. (2) Ovo prepayment customers are supplied under the brand 'Boost'. (3) Advice also covers anyone supplied by Angelic Energy, Beam Energy, Citizen Energy, Ebico, Fosse Energy, Great North Energy, The Leccy, RAM Energy, Southend Energy, White Rose Energy and Your Energy Sussex.
On a standard credit meter? Help's also available
The Government has also moved to help those on standard credit meters that are struggling.
Most importantly, your supply won't be cut off – disconnections of standard credit meters have been completely suspended. What's more, all energy suppliers have agreed to provide support to anyone in financial distress, which can include debt repayments and bill payments being reassessed, reduced or paused.
Exactly what help suppliers will offer will depend on your individual circumstances, but here's what measures firms have told us they can offer some customers:
Supplier
Delay bill due dates
Remove late payment charges
Allow repayment over longer periods
Reassess monthly payment
Offer alternative ways to pay
How to get help
British Gas
Yes
Yes
No
No
No
See FAQs or call 0333 202 9802
EDF
Yes
No
Yes
No
Yes
See FAQs or call 0333 200 5100
E.on
Yes
No
No
Yes
No
See FAQs or call 0345 052 0000
Npower
Yes
No
Yes
No
Yes
See FAQs or call 0800 073 3000
Scottish Power
Yes
No
Yes
No
Yes
See FAQs or call 0800 027 0072
SSE
Hasn't committed to any specific measures, but will offer help on case-by-case basis
See FAQs or call 0345 070 7373
Bulb
No
No
Yes
No
Yes
See FAQs or call 0300 303 0635
Co-op Energy (1)
Hasn't committed to any specific measures, but will offer help on a case-by-case basis
See its statement or call 0808 164 1088
Octopus Energy
Hasn't committed to any specific measures, but will offer help on a case-by-case basis
See its statement or call 0808 164 1088
Ovo Energy
No
Yes
Yes
Yes
No
See FAQs or call 0330 303 5063
Shell Energy
Yes
No
Yes
No
No
See FAQs or call 0330 094 5800
Small suppliers
Though some have committed to things such as not increasing direct debit payments or offering more flexible payments, most suppliers haven't committed to any specific measures, but will offer help on a case-by-case basis.
See supplier contact details
Whether you're on a standard credit meter or a prepayment meter, energy suppliers are urging you to contact them via email or live chat first, where possible, with any non-urgent queries, to keep phone lines free for those with serious issues or in vulnerable situations. (1) Co-op Energy's response is handled by Octopus Energy, which now runs the brand.
Do a whole of market comparison via our Cheap Energy Club to see how much you could save by switching – many can save over £340/yr by switching from the average Big Six standard tariff.
Need extra support? Sign up to the Priority Service Register
Vulnerable customers (see who counts below) can also sign up to the Priority Services Register with their supplier or network operator. If you're on the register, you'll be eligible for certain free services, including:
Advanced notice of planned power cuts
Priority support in an emergency (such as alternative heating facilities if your supply is interrupted)
Get communication sent by your supplier shared with someone you've nominated (such as family or carer)
Arrangements to ensure it is safe for you to use a prepayment meter if you have one. If not, you may get a credit meter for free or get your meter moved for you
Meter reading services at regular intervals, if you or a nominated person can't take a reading
You sign up to the Priority Services Register if:

You're of pensionable age
You're disabled or chronically sick
You have a long-term medical condition
You have a hearing or visual impairment or additional communication needs
You're in a vulnerable situation (ie, you can't top up prepayment due to injury, or mental health conditions that may impact understanding of bills)
What if coronavirus has stopped me having a smart meter fitted?

Providers have paused the installation of smart meters due to the latest Government advice to not go to anyone else's home. Engineers are only able to support customers who are in emergency situations, such as a loss of supply.
If you've recently signed up to a tariff that requires you to have a smart meters installed or you're planning to sign up to one, you can still do this. You'll just be contacted to have the smart meters fitted when the situation allows.
Working from home? Claim tax back on additional home expenses
If your employer requires you to work at home, you can claim for increased costs due to working from home, eg, heating & electricity. Clearly, right now millions are required to work at home so this applies.
In practice, apportioning the cost is tough, so instead you can claim on a £6/week rate. This works one of two ways:
Employers can pay you £6/week extra, free of tax. Yet right now, with many firms struggling, asking may be bad timing, so...
If not, you can claim tax relief on £6 of income per week, which for basic 20% taxpayers is £1.20/wk (c. £60/yr), and 40% taxpayers £2.40/wk (c. £120/yr). You can apply directly to HMRC for this tax relief – and as long as you're claiming relief on the equivalent of £6/week for the period you worked at home, you won't have to provide evidence of the extra spending.
There's full info on how to claim in Martin's 'Working from home due to coronavirus? Claim tax back on extra costs' blog.
Get Our Free Money Tips Email!
For all the latest deals, guides and loopholes - join the 12m who get it. Don't miss out
Broadband and TV packages help, incl switchers info and TV sport refunds
Help with other household bills
As coronavirus hits the UK it's likely to have a huge impact on many aspects of everyday life – here are a few more key need-to-knows:

Martin: 'We need to show patience, compassion and forbearance, even to companies, at this time'

I wanted to say something that's at odds with MSE's original founding motto – "a company's job is to screw you, our job is to screw them back" (since then it's morphed to "cutting your bills, fighting your corner").
Right now, even in our commercial relationships, we should try not to be adversarial. We want banks and firms to show people patience, compassion and forbearance. Yet equally, when our entire economy and way of life is under threat, we must try to return it.
Many firms are struggling to cope, change policies, or even just get their staff settled in new ways to work – so be patient.
And for those who can afford it, even if you've a right to a full refund for a ticket, travel or more, if the firm is in a struggling sector and asks if you'll take vouchers instead, it's worth considering. That may just be what stops that firm from collapsing and their staff from losing their jobs, which results in more money taken out of society and a vicious cycle. Of course, be mindful of how you'd be protected (eg, by your card provider) if it did go bust.
Struggling with council tax? Speak to your local authority – you may be able to take a council tax 'holiday'
Many councils are offering help to residents who are struggling to pay their council tax as a result of the coronavirus pandemic.
This is being done on a council-by-council basis, so for full details you'll need to contact your local authority. But to give you a flavour of what some councils are offering:
You may be able to defer payments – ie, take a council tax 'holiday'. For example, Telford and Wrekin Council is offering all its residents a two month "holiday" from council tax payments. Anyone can ask to suspend their council tax payments for April and May and instead begin payments from June. Meanwhile Manchester City Council says in some cases you can arrange to defer payment until July.

Bear in mind though that you'll still have to pay the full amount over the year, so when you start paying again your bill each month will be bigger than normal.


Some councils are suspending enforcement action. For example, Wandsworth Borough Council has said "no enforcement or recovery action will be initiated against people who fall behind with their council tax payments".


If you're struggling to pay, ask for support. For example, St Albans City and District Council has said that "residents whose income has been adversely affected by the coronavirus crisis may be entitled to council tax support", which could mean a significant reduction on your bills if you're struggling financially.
If you live in Northern Ireland, your rates bill won't be issued to you on 1 April as usual, but in June – though the bill will still cover the period between 1 April 2020 and 31 March 2021. If you pay by monthly direct debit, this will be updated automatically to collect payments between June 2020 and March 2021.

If you're in arrears with your rate payments, no new action will be started to recover the debt until after the current crisis has passed. If you've already had recovery action started against you, this won't be cancelled but it will be suspended for the time being and you won't be pursued for the debt until after the crisis.

You can also check if you're entitled to any support with paying your rates – which could include Low Income Rate Relief, the Rate Rebate Scheme for people on universal credit or Housing Benefit Rate Relief. There's full info on the NI Direct website.
Struggling with water bills? There's help available
Water companies in England and Wales have stepped up efforts to help customers who have lost their jobs or had their incomes cut due to the coronavirus pandemic. The companies are encouraging households with immediate or short-term issues paying their bills to get in contact as soon as possible so that they can receive help.
All water companies are halting debt collection visits. You may still get a call, but they won't be sending anyone round or applying for any new court orders during the current crisis.
The best thing to do if you need help is to contact your water company or check its website for an online form. All companies offer some kind of help, which may include:
Offering payment breaks or payment holidays. Some providers can pause your payments for a time.
Flexible payments. Some will reassess your current payment plan, and lower it while you're struggling.
Social tariffs. These are special tariffs each firm offers to reduce or put a cap on what you pay.
Help with arrears. Suppliers can wipe arrears if you can agree to make regular payments.
Capped tariffs for those on water meters. Via a scheme known as WaterSure, providers offer capped tariffs if you get certain benefits and need to use a lot of water for medical reasons or because you have a certain number of school-age children.
Pay directly from benefits. Your bill payment can be taken directly from your benefits.
Charitable trusts. Some providers have charitable trusts which offer grants to struggling households.
We've rounded up the help providers have said they offer below – though what you'll actually be offered if you're struggling will depend on your circumstances.
In vulnerable circumstances? Sign up to the Priority Service Register
All water companies in England and Wales have schemes which allow customers to register for free additional support if you can't leave your house; have limited mobility; have sight, speech, hearing or cognitive impairment or have a serious illness or a mental heath condition.
Help includes:
Uninterrupted supply of water, even during wider-scale service interruptions.
Help managing and paying bills, including home visits, reading meters and providing alternative bill formats such as Braille or additional languages.
Help identifying that the person at the door is a genuine water company employee.
Some mobile firms are giving data boosts and free calls to help
Mobile phone users are being offered extra data and free calls by some firms to help them keep in touch during the pandemic. Here's what we know so far:
iD Mobile is offering free unlimited calls to anyone aged 70 and over that doesn't already have them as part of its plan, until Mon 20 April.


Sky Mobile says all its mobile customers (both handset contract and Sim-only) will get an extra 10GB data boost for free until April. This will be applied to your 'Piggybank' automatically.



New.

Tesco Mobile is giving all its customers unlimited evening and weekend calls until 1 June. This includes all of its pay-as-you-go customers, Sim-only and mobile contract customers. On weekdays, its 'evening' period runs from 8pm through to 8am and it's also told us customers can still take advantage of this without any credit on their account.



Vodafone is offering free unlimited data for 30 days to some pay monthly customers (both on contract and Sim-only deals).

It will be automatically upgrading customers who are flagged as vulnerable in its systems and will send out a text to confirm this has been done. For other pay monthly customers, it's open to the first 500,000 who claim it via the VeryMe reward scheme on the My Vodafone app. The data will be added to your account within seven days of redeeming, and you'll receive confirmation via text.

Vodafone says if network capacity allows, it hopes to offer even more customers unlimited data in future.

Virgin Mobile says all its its 'Pay Monthly' customers, though not those on Sim-only deals, will get unlimited minutes to mobile and landline numbers, plus a 10GB data boost for one month.
We've contacted every major mobile provider and will update this guide when we get more info on what others are doing.
Sky also says that existing customers with its Sky Talk broadband and landline calls package will get free calls to UK landlines at any time of the day from Saturday 21 March to the end of April 2020.
Coronavirus insurance need-to-knows, incl MoneySaving tips
While you'll need (or want) to keep paying for most insurances, coronavirus has had an effect here too, and not just on travel insurance (see our travel guide for your rights there). We've pulled together some tips on what you need to do about insurance, what it will cover, and whether you may be able to save money on any policies.
Working from home? You only need to tell your home/contents insurer if you've brought stock home or have business visitors
We've checked with a raft of major home insurers including Axa, Aviva, Churchill, Direct Line, Esure, Hastings, LV and More Than. All have said during the coronavirus crisis period there's no need to change or update your cover if you're now working from home and, crucially, you don't need to call and tell them.
This applies if you're doing clerical work – generally defined as working on a laptop and making phone calls. It won't cover any claims arising from visitors to your home who are there as part of your work, but this shouldn't be a problem in the current lockdown as you shouldn't be having visitors in your home anyway.
It also won't cover any stock you might have brought home – for example, if you've a mail order business which you're now operating from home. If that's the case, call and tell your insurer as you may need to pay a premium to have the stock covered, or you may need to get an extension to your usual business insurance.
Life insurance and income protection insurance should cover coronavirus – critical illness policies won't
Whether or not you're protected for claims relating to coronavirus depends on what kind of insurance you have:

Life insurance and income protection insurance SHOULD cover coronavirus. If you have a life insurance or income protection policy in place you should be covered for any claims related to coronavirus. This is because these policies are usually based on declaring any existing conditions – but if you have an existing policy, you couldn't have declared coronavirus as a condition before now so that won't be an issue.

It is still possible to take out a new policy to protect yourself. If you are looking at taking out a new policy – either life insurance or income protection – it is likely you'll be asked additional questions, such as whether you've already tested positive for Covid-19, have had symptoms or have been told to self-isolate. If you have, an exclusion may be applied.


Critical illness cover WON'T apply to coronavirus. If you have critical illness cover, you will not be covered for Covid-19 claims, as it isn't considered a critical illness. If, however you developed a serious illness/condition as a result of coronavirus, that could be considered as a possible claim.


Getting accident, sickness and unemployment cover is now tricky. For those seeking accident and sickness cover, it is still possible to get it but many insurers are no longer offering unemployment cover as an option, or no longer accepting new applications, or imposing additional exclusions (ie, claims may not be made unless you have been unemployed for at least a couple of months from the start date of your policy).
For full help on the ins and outs of this kind of cover, see our Life Insurance guide.

If you're using your car a lot less, you may be able to save on insurance
Several car insurance providers have told us that customers who significantly reduce their mileage because of coronavirus – for example if they're no longer travelling to work – could be able to reduce their monthly car insurance bills, or get some money back if they paid the whole premium in one go at the start of the year.
It's hard to know exactly how much you'd have to reduce your mileage by to make significant savings, but for context, Direct Line told us: "As long as you're reducing mileage by at least 1,000 miles per year and you're not already on a particularly low estimated annual mileage, a refund will generally be available."
It's also worth seeing if other changes to your policy could reduce your costs too – for example, taking a young driver off the policy.
Be aware that some firms may charge you an admin fee for making a mid-contract change, though this varies from provider to provider. Churchill, Direct Line and LV for example said there would be no admin fee, whereas Aviva and Axa said there would be a fee if the change was made by phone. Admiral told us that the admin fee to make a change of mileage is up to £25 via its call centre and £9.50 if done online.
Bear in mind if there is an admin fee, you may need to pay it twice if you lower your mileage now and then need to put it back up later once the coronavirus pandemic has ended, so factor this in to see if it's worth it.
Help for students, incl loans & hall costs
The Student Loans Company has confirmed that students WILL be paid their loans/grants next term as normal (eg, if you get an 'away from home' loan you'll still get that even if at home).
If you're in hardship, some unis have hardship funds.
Do I need to pay rent for the third term?
If you're currently living in university accommodation, you may want to go home for your third term, particularly as most institutions have suspended face-to-face teaching.
Some universities such as UCL in London have said they will not charge accommodation fees for students who will not be living in halls in the summer term. Newcastle University has said that students living in university-owned accommodation will be released from contracts from 29 March provided they've followed university advice to return home, have emptied their room and returned keys.
Policies do differ between universities though, so if in doubt, contact your university to see what they're doing and whether you still need to pay your rent.
If you're in private rental accommodation, you've probably signed a tenancy until the end of the academic year, so it's likely you'll have to pay the agreed rent until the end of the contract. However, talk to your landlord - for example, if bills are included and none of you will be there, see if the landlord will agree to reduce the amount you pay.
If you can't pay the rent... well, you've the same rental rights as everyone else at this time, so you can't be evicted. Again, good communication is key, so if this is the case, explain your circumstances to your landlord, so at least they're informed.
Warning - watch out for coronavirus scams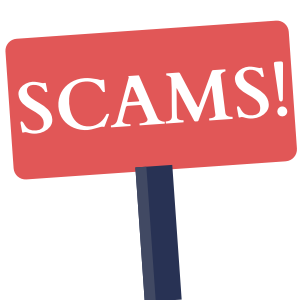 Low life scammers are taking advantage of coronavirus to try to defraud people, especially the elderly and vulnerable.
Shockingly, the National Fraud Intelligence Bureau has already identified over 100 reports of fraud relating to coronavirus since February, with victims' losses totalling almost £1 million. The majority are online shopping scams where victims have tried to buy products such as protective face masks and hand sanitiser from fraudsters. There have also been over 200 reports of coronavirus-themed phishing emails designed to trick people into opening malicious attachments or revealing sensitive information.
A common tactic used by scammers is to send messages purporting to be from research groups linked with the Centres for Disease Control and Prevention in the US, or the World Health Organisation. Some claim to be able to provide a list of people infected with Covid-19, which links to a malicious website or asks the victim to make a payment in Bitcoin.
Other common phishing emails include sending articles about the coronavirus outbreak with links to fake company websites, or sending details of investment schemes which encourage people to take advantage of the coronavirus downturn.
Action Fraud says you can protect yourself by:
Being vigilant for scam messages. This includes not clicking on any links or attachments if you receive a suspicious message, and not responding to any unsolicited messages or calls that ask for personal or financial details.


Taking care when shopping online. You should always do your research if you're buying from a company or person you don't know and trust, possibly asking a friend or family member for advice first. If you do go ahead with an online purchase, you should use a credit card if possible for extra protection.


Protecting your devices from threats. This includes always installing the latest software and app updates to protect your devices from new threats.
See our 30+ Ways to Stop Scams guide for more info on keeping yourself safe from fraudsters.

Get Our Free Money Tips Email!
For all the latest deals, guides and loopholes - join the 12m who get it. Don't miss out
Join the MSE Forum Discussion
Have your say
This is an open discussion and the comments do not represent the views of MSE. We want everyone to enjoy using our site but spam, bullying and offensive comments will not be tolerated. Posts may be deleted and repeat offenders blocked at our discretion. Please contact fbteam@moneysavingexpert.com if you wish to report any comments.