Coronavirus Employees' Help
Your rights including how the furlough scheme works & who's eligible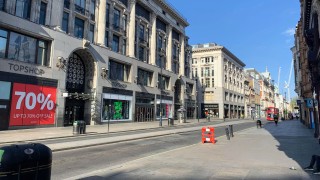 Coronavirus has fundamentally changed the way we live and work. It's an anxious time, and while the health concerns still linger, many of us are more worried about lost income on furlough, or being made redundant. This guide covers what help's available for employees, including the furlough scheme – though it's now closed to most new entrants and is slowly being scaled back.
Important: The info below is the best we have currently, but as this is a fast-changing situation we're updating this guide all the time. If you've a question that isn't covered below or in the other coronavirus guides, please email it to us (we can't respond with personal advice but we'll try to add answers in these guides).

Get Our Free Money Tips Email!
For all the latest deals, guides and loopholes - join the 12m who get it. Don't miss out
The furlough scheme – how it works and how much you can get (NOW closed to new entrants)
In a response to the pandemic, the Government brought in the furlough scheme – officially called the Coronavirus Job Retention Scheme (CJRS) – to help employers pay their workers during lockdown, even if there was no work for them to do.
Furlough can be thought of as being like a job being put on standby. The idea is you go into sleeper mode during the crisis, and then when it's over, your employer can instantly restart things and get the economy running again.
Employers could furlough staff from March onwards, and the scheme will last until the end of October, but it's now closed to new entrants – if your employer hadn't put you on furlough at least once by 10 June 2020, it now can't furlough you (the only exceptions to this rule are if you were on parental leave or armed forces reservist duty at the time of the deadline).
The scheme is slowly being scaled back, with a new lower cap on how much of your salary the Government will cover having kicked in during September (and it will be even lower from next month).
How the furlough scheme has worked since 1 September

This is how the scheme currently works:
Until the end of September, the state will pay your employer 70% of your salary, up to £2,190/mth.

This applies for any time you are furloughed.

However, your employer must cover 10% of your salary, to bring it up to 80%, capped at £2,500/mth. Your employer also needs to cover national insurance and any pension contributions. Until the end of August, the state paid your employer 80% of your salary.


You can work part-time. Your employer can bring you back to work on a part-time basis. It'll have to pay your FULL wage for any hours that you are in work.


Outside of part-time work, you CAN'T work for your employer while you're furloughed. For the time you're not at work, your employer is not allowed to ask you to work for it, not even to check an email.


Check whether you can work elsewhere while on furlough. There's nothing in the furlough rules to stop you from taking a job elsewhere if you're placed on furlough by an employer (doing so wouldn't affect your furlough pay either). But your employment contract may not allow it, so check. The same goes for volunteering for someone who's not your employer.


Your employer can choose to 'top up' the Government grant. It can pay your full salary while you're furloughed – but it's not obliged to do this. And indeed, many won't have the funds to be able to do this.


Employers decided who was furloughed. It may have been because you had no work to do, but it could also have been because you had to be home to look after children or you were self-isolating.


You still need to pay tax and national insurance contributions on furlough pay. Once the cash arrives with your employer, it needs to put it through the normal payroll process to ensure it's taxed.


You have the same rights on furlough as you do as an employee. This includes any entitlement to statutory sick pay or maternity pay, as well as redundancy payments.

The 10 June 2020 furlough deadline does not apply to those currently on parental leave. MSE founder Martin Lewis explains this...

Martin: 'Parental leave returners can be furloughed after the deadline'

To be on furlough after 1 July, you need to have been on it for three weeks by the end of June. This effectively means the deadline to start furlough was Wednesday 10 June. Yet in my TV show on 4 June, unsurprisingly I was asked a question about those due to return from statutory maternity in the next few months, who'd miss this deadline.
We were already on it then, and since I've been pushing even harder for change, arguing it'd be unfair discrimination if parental leave returners weren't allowed to be furloughed if others in the firm were. And I'm delighted to say that, on 9 June, just before the deadline, I got a response from the Treasury saying they'd fix it, and allow parental leave returners, who work for a firm who'd had others on furlough, to be furloughed after the deadline. They even sent a quote from the Chancellor Rishi Sunak to boot:
'When I announced these changes [to furlough] last month, I was clear we wanted to do this in a fair way, that supports people back to work. But for parents returning from leave, their circumstances has meant they are still in need of support, and I'm pleased that they will be able to receive the financial assistance they and their family will need.'
There are a few technical caveats in order for you to qualify. All of this information can be found on the Government website, but in brief:
Your employer needs to have furloughed at least one other employee between 1 March 2020 and 30 June 2020.
You need to have started your parental leave before 10 June 2020.
You need to have been on your employer's payroll on or before 19 March 2020.
Another exception to the furlough deadline is if you are an armed forces reservist who was on active duty at the time of the cut-off. If you've returned to your day job since 10 June 2020, your employer should still be able to furlough you.
Like those on parental leave, there is a technical caveat. To be eligible, your employer needs to have furloughed at least one other employee between 1 March 2020 and 30 June 2020.
Chancellor Rishi Sunak said: "Reservists embody the best of our nation – in our hours of need, they rise up to the challenge and leave their everyday lives behind to serve our people. It is only right that we do everything we can to support them when they return to civilian life during these challenging times."
See more information on the Government website.
You can work part-time
Your employer can have you work for it on a part-time basis, while furloughing you for the remaining hours or weeks. Your employer will have to pay your wage for any hours that you are in work.
There's no limit on the number of hours you can work. For example, if you work a 40-hour week and your employer wants to, it can get you to work 39 hours and then furlough you for the remaining hour. The amount of time you work each week can also vary over the month, with employers varying it week by week.


When you are working, you should be paid your normal wage for those hours. For the hours you're not working, you'll be covered by furlough pay, so you'll get at least 80% of your normal wage. Let's run through an example of how work and furlough pay could interact:

Let's assume you work a 40-hour week, and you earn £1,000 a month for that. On furlough, you don't work and you get £800 a month.

Yet if you went back to work for 10 hours a week, that's a quarter of your normal working time, so you'd earn £250 a month for the work you do. Yet you're still furloughed for 30 hours a week, so you get three quarters of your monthly furlough pay – that's £600.

Adding it up, you'd get a total of £850 a month working those 10 hours, compared with £800 on full furlough.
Quick question
Of course, for some customer-facing workers who are paid per client, such as hairdressers, the workplace restrictions imposed because of coronavirus might mean reduced customer footfall when you actually restart work.

This will likely make the transition back to work financially challenging for many of these workers, as for the hours you're physically at work you won't be able to claim furlough pay – you can't, for instance, claim furlough pay for three hours of work that you've 'lost' through being at work but having to make the workplace Covid-safe, rather than seeing clients.

Martin was asked about this on his ITV programme The Martin Lewis Money Show – see the clip here:
From 1 October: If you stay fully furloughed you'll still receive 80% of your salary, but your employer will need to contribute more...
From next month, the state will pay your employer 60% of your salary, up to £1,875/mth. But you will still be paid 80%, meaning your employer will be expected to cover 20% of your salary to bring it up to that limit, capped at £2,500/mth. As per the normal furlough scheme, employers have the option to top up your salary to 100%.
While this doesn't affect you as an employee, at least on the face of it, next month's 'cut' could have a serious consequence. If your employer doesn't believe your role will be viable if it needs to start paying for it, there's a chance that this escalation of employment costs for the employer could tip it over the edge into seeking to make employees redundant. We hope this won't happen, but there is a chance (if you're concerned, see our Redundancy guide for help).
The Chancellor has announced a new "Job Retention Bonus" to encourage firms to retain furloughed workers, worth £1,000 per employee.

Employers will receive a one-off bonus of £1,000 for EACH furloughed employee who remains continuously employed through to 31 January 2021. For an employer to claim, their employee must earn at least £520 a month on average between the the beginning of November (which is when the furlough scheme finishes) and the end of January 2021.

Any furloughed employee will be eligible, including employees who work for agencies or umbrella contracts, as well as those on fixed-term contracts. Armed forces reservists and those on parental leave who came late to the furlough scheme are also eligible.

Employers will be able to claim the bonus from February. Further details about how to apply will be published in September.

Note. The bonus is for the employer, not the employee.

Being on furlough guarantees 80% of your usual pre-tax monthly salary, as it was in your last pay period before 19 March 2020 (this will likely be February's pay).

If your pay varies from month to month – for example, because you're employed on a 'zero-hour' contract – the 80% will be calculated based on the higher of:

- Your earnings in the same month of the previous year.
- OR your average monthly earnings from the 2019/20 tax year.

If you've worked for your employer for less than a year, it'll be calculated based on your average monthly earnings while you've worked there. And if you only started with your employer in the last month, your employer will pro-rata your earnings so far and furlough will be 80% of that.

What parts of my pay are included in the calculation?


The grant paid to your employer will be calculated based on your regular, contractual pay. It will include:

Regular wages. These are the normal wages or salary set out in your contract for doing your job.
Non-discretionary overtime. This applies to guaranteed overtime set out in your contract.
Non-discretionary fees. These are fees your employer has contractually agreed to pay for you, eg, chartered membership fees if your role requires you to be part of a professional association.
Non-discretionary commission. This is commission that your employer is obliged to pay you due to the terms of your contract, eg, a certain proportion of a car's sale price for motor dealers.
Piece-rate payments. This applies if you're paid for your output rather than your time, eg, a jeweller paid per ring or a journalist paid per article.

What's not included in the calculation?

Not all the pay and benefits you get as part of your job will be included. The following things won't be used to work out your furlough pay:

Discretionary commission. This applies where the commission is not part of your contract, eg, tips/tronc for waiters, or tips for hairdressers.
Discretionary bonuses. These are bonuses that your employer can choose to pay, eg, if the company is doing well, but has no legal obligation to pay.
Non-cash payments. Any payment you accept that isn't monetary, eg, accommodation included with the job.
Benefits-in-kind. These are non-monetary parts of your benefits package, eg, medical insurance or a company car.

Yes, annual leave still accrues as it normally would if you were doing your job.

But currently annual leave is a stumbling block for many employers as it's not covered under furlough. For some employers, this can mean the difference between keeping an employee on or making them redundant.

We've checked to see if employees can waive their right to annual leave – HMRC said the "employer and employee can agree to vary within the furlough agreement".

Yet we've checked with employment lawyers, and they say you're entitled to the equivalent of 28 days a year (20 days holiday + eight bank holidays), which CAN'T legally be waived.

But if you have extra annual leave allowance above this, you can agree to waive it – and it could be a good choice if it makes the difference between that and redundancy. Again, it's best to speak to your employer.

Yes, you can be placed on furlough more than once.

If you've been placed on furlough by an employer, the guidance states you'll need to remain furloughed for a minimum of three weeks. Some employees may come off furlough after that period, but there is nothing stopping an employer re-furloughing that worker for a second time later down the line (provided the furlough scheme is still running).

The Government has confirmed that key workers can be furloughed.

Note. The furlough scheme closed to new entrants (ie, employees who haven't previously been furloughed) on 10 June 2020.


Sadly, despite the Government's Job Retention Scheme, we are seeing some companies, both large and small, unable to continue trading.

If your employer goes in to administration, the administrator (the company now overseeing your employer's affairs) would be able to access the Job Retention Scheme – so long as you were on your employer's payroll on 19 March 2020.

However, the administrator would only be able to do this if there was a reasonable likelihood of the employee being re-employed by the company, for example, if the administrator thinks it can sell your employer's business as a "going concern".

In the first few months of the furlough scheme, any contributions that your employer made to your pension pot were covered by the state. Since August though – as the furlough scheme has slowly been scaled back – employers have had to start paying these contributions themselves again.

However the contributions that you – the employee – make to your pension pot will continue to be covered by the furlough scheme if you are furloughed.

Those on fixed-term contracts were able to be furloughed, just like permanent members of staff were.

However, furlough will only last as long as your fixed-term contract does (ie, you can't continue to be furloughed once your contract expires or ends).

If you are on a fixed-term contract and you've been furloughed, your employer is allowed to renew or extend your contract. However, your employer must do this WHILE your contract is still running, ie, it can't be extended once your contract has ended (so any renewal must come before the contract's natural conclusion).

Can I be rehired by an employer if my fixed-term contract's already ended?

The answer will be yes for some, no for others.

If your contract ended after 28 February 2020 and your old employer had submitted a Real Time Information (RTI) about you (ie, you were 'on the payroll') on or before 28 February, you CAN be rehired and furloughed. Similarly, if your contract ended after 19 March 2020 and your old employer had submitted an RTI about you on or before 19 March 2020, then you can also be rehired and furloughed.

However, you won't be able to be rehired and furloughed if your fixed-term contract ended before 28 February 2020, or if you started and ended the same contract between 28 February and 19 March 2020.

Note. The furlough scheme closed to new entrants (ie, employees who haven't previously been furloughed) on 10 June 2020.

Yes. The national minimum wage or national living wage only applies when you are working or doing training that your employer requires you to do.

Furloughed workers who, by definition, aren't working can be furloughed at 80% of their normal wage, even if that takes their wages below the relevant minimum wage.

Yes. The guidance says: "Foreign nationals are eligible to be furloughed. Grants under the scheme are not counted as 'access to public funds', and you can furlough employees on all categories of visa."

If your employer's told you you can't be furloughed because you're a foreign national, show them the relevant Government guidance.

Note. The furlough scheme closed to new entrants (ie, employees who haven't previously been furloughed) on 10 June 2020.


If you've been furloughed by your employer, then it MUST pay you the FULL 80% of your wage up to the maximum of £2,500/month (if 80% of your salary is more than that) – it can't pay you any less.

If your employer does try to pay you less than 80% of your normal wage, or it asks you to carry on working while being furloughed (though you can be asked to go for training), speak to your employer and politely remind it of the rules.

Failing this, you can anonymously report your employer to HMRC's fraud department online. However, it may simply be a case of your employer being unaware of the rules.


No, being furloughed – or any other form of coronavirus-related disruption to your income – shouldn't affect your normal entitlement to childcare.

For those in England, all three and four year-olds get some free childcare, and for many working parents this can be worth up to 30 hours a week. Separately, parents of children up to 11 years old (17 if they've a disability) can also apply for tax-free childcare, worth up to £2,000 per child, per year.

Both are dependent on you (and your partner, if you have one) earning a minimum income equivalent to 16 hours a week at the national minimum wage. But new rules introduced by the Government mean if you're temporarily earning less because of coronavirus, but would normally earn enough to qualify, you'll still be able to get free childcare and tax-free childcare as normal.

For critical workers who are now earning above the maximum income threshold because they're working overtime due to coronavirus, they will also remain eligible for both schemes.

What if I live in Wales, Scotland or Northern Ireland?

The new measure also applies if you're applying for tax-free childcare and you're in Wales, Scotland or Northern Ireland.

However, free childcare is a devolved issue, and the number of hours of free childcare you can get varies depending on which country you live in. We're checking to see whether the Scottish, Welsh and Northern Irish governments have introduced similar coronavirus-related measures regarding free childcare.


For more information about childcare and what's on offer, see our Tax-Free Childcare guide.

In simple terms, probably not. New rules which kicked in on 25 April 2020 mean that if you're due to go on maternity leave, your rights to statutory maternity pay (SMP) or maternity allowance (MA) shouldn't be affected if your company is furloughing staff.

Eligibility for SMP or MA, and the amount you receive, is normally dependent on your average earnings, meaning employees furloughed at only 80% of their wage were initially at risk of being adversely affected.

However, new rules have been introduced, meaning that any qualifying employee going on maternity leave on or after 25 April 2020 (including if you're still working but have applied for maternity leave) will get their SMP or MA based on 100% of their salary rather than 80%, which would have been their furlough pay.

For SMP, this means you will still get 90% of your FULL pay for the first six weeks – and not 90% of 80% furloughed pay.

However, if you went on maternity leave before 25 April 2020 and you've been furloughed on less than 100% pay, this may affect how much maternity pay you receive.


Note. This only refers to your statutory entitlements. Some employers offer much more generous maternity benefits – if your employer if struggling and furloughing staff, speak to them to see how that might affect any enhanced maternity benefits they're offering.
Get Our Free Money Tips Email!
For all the latest deals, guides and loopholes - join the 12m who get it. Don't miss out
On furlough? Your employer CAN make you take annual leave – but you're owed your full holiday pay for those days
We've heard from lots of MoneySavers whose employers have told them they need to take a certain amount of annual leave during furlough – with some unhappy that their leave entitlement will be reduced when they return to work.
According to the Government and employment body ACAS, your employer CAN require you to take annual leave while you're furloughed.
Yet crucially it'll need to give you notice, generally of at least twice the amount of time you're being asked to take as leave. So if your employer says you need to take a week's leave, it has to tell you at least two weeks before (unless your contract specifies a different notice period).
Your employer should also speak to you and explain why it needs you to take the leave, and should consider whether you'll be able to use your leave for relaxation. If you won't, for example if you're caring for a vulnerable family member, or you're ill, then you should be able to challenge your employer. We've more information on what to do if your employer challenges this back in the dropdown question below.
Vitally, both the Government and ACAS say that while you're on annual leave, you'll need to be paid your FULL holiday pay. If your usual holiday pay would be worth more than your wage during furlough – for example, if you're only receiving 80% of your usual salary while you're furloughed – your employer will need to top up your wages so that you're receiving your usual holiday pay for the period you're on annual leave.
There's full guidance on using annual leave while on furlough on the ACAS website – show this to your employer if it's not following the rules, plus see the help below.
If your employer has asked you to take leave while you're furloughed, but hasn't given you the correct notice or hasn't taken into account that you won't be able to use the leave for relaxation, you should first gather your evidence and start a conversation with your manager.

Ruby Dinsmore, employment lawyer at Slater and Gordon, said: "If, as an employee, you are facing adverse situations during Covid-19, such as caring for a vulnerable family member or self-isolating and would not be able to benefit from the fundamental purpose of taking a break, then you would be within your rights to dispute a request to take holiday.

"You should however discuss this with your employer and provide them with reasonable proof that you are self-isolating, sick or that you are looking after a family member who is ill. If you also feel the request is unfair or has not been implemented in the correct way, for example, by not receiving enough notice, raise your concerns with your manager and see if you can agree a way forward.

"If you feel uncomfortable approaching your manager or are struggling to come to an agreement, it is advised to speak with HR, and if no agreement is reached, consider raising a formal complaint. When raising any issue with your employer, it is important that you keep a record of the problems that you are facing in relation to the issue, whether in work or in your personal life, and provide proof where possible to your employer to support your claim."
Gig worker, zero hours, freelance or agency? Many were eligible for furlough
Note. The furlough scheme closed to new entrants (ie, employees who haven't previously been furloughed) on 10 June 2020. We've left this info here as a reference for employees and employers.
If you work in the 'gig' economy – for example, you freelance, you work through an agency or are on a 'zero-hours' contract – it's important to check whether you're eligible to be furloughed.
Unsure? Just check how you're taxed. If you're taxed through PAYE, then you're considered as an employee, so you should have the same rights as an employee – read more about what those are above.
If you are taxed through PAYE, then one of your rights is that you're eligible for furlough (the Coronavirus Job Retention Scheme). You'll need to discuss furlough with your employer, or the relevant agency or umbrella company where applicable. If you are put on furlough, you won't be able to do any work for them or on their behalf until the furlough ends.
The amount the Government will pay will be 70% of your usual pre-tax monthly salary, up to £2,190/month, as it was on 28 February 2020 (if you earn fees, commission or bonuses on top of your usual salary, this won't be included). Your employer must then top up your salary to at least 80% of your normal wage, capped at £2,500/mth.
If your pay varies from month to month – for example, because you're employed on a 'zero-hours' contract – the 80% will be calculated based on the higher of:
Your earnings in the same month of the previous year.
OR your average monthly earnings from the 2019/20 tax year.
If you've worked for your employer for less than a year, it'll be calculated based on your average monthly earnings while you've worked there.
If you are self-employed (therefore taxed through self-assessment and not PAYE), you won't be eligible to be furloughed, but you may be eligible for the support being offered to the self-employed, or be able to claim benefits.
For more info, see Martin's video below on zero-hours workers.
Supply teachers can be furloughed on their CORE salary
Note. The furlough scheme closed to new entrants (ie, employees who haven't previously been furloughed) on 10 June 2020. We've left this information here for supply teachers who are on furlough, but who are still getting furlough wages that don't include their bonus payments.
In normal times, supply teachers working for agencies and umbrella companies in England and Wales (it doesn't work this way in Scotland or Northern Ireland) often have their pay structured as 'minimum wage plus discretionary bonuses'. This is done to allow continuity of employment, but different pay rates depending on the job that is being done.
However, this structure causes a problem under the furloughing rules. Discretionary bonuses are not included in furlough pay, so many umbrella agencies (not all – I've heard reports of some who simply aren't contacting staff, and some who have always paid the full amount) who are furloughing teachers are basing the 80% of salary when furloughing on just the minimum wage – meaning very low incomes.
Yet, HMRC did change its guidance – you can see it in situ on the Government's 'Work out 80% of your employees' wages' page. The key paragraphs are:

"When you're working out if a payment is non-discretionary, only include payments which you have a contractual obligation to pay and to which your employee had an enforceable right.

"When variable payments are specified in a contract and those payments are always made, then those payments may become non-discretionary. If that is the case, they should be included when calculating 80% of your employees wages."
This hopefully clears up the big issue for supply teachers in England and Wales. Now, we hope all firms are furloughing at the right amounts.
Quick questions
We've checked, and sadly past furlough pay can't currently be backdated (though HMRC tells us it's working on changing this). But as firms are currently applying for the money for May's payrolls, they are allowed to adjust the amount for that. And of course with the furlough scheme being extended to October, this is very important going forward.

The agencies' nervousness will have come from the fact that while they can claim for the higher amount to be paid to furlough staff, it is later subject to an audit if it was done incorrectly, so they will want comfort that they're doing the right thing based on their salaries. The new guidance should hopefully give them the confidence to go ahead and furlough the higher amount. So it's worth asking them again in light of this (and having the guidance to hand).

But ultimately furloughing isn't compulsory, it's up to the firm. Yet even if we ignore the fact it's the right thing to do, rather than leaving employees with no income – there is an argument that treating supply teachers (ie, their product) well is, over the long run, good for business once we start to move back to normal. That's an argument teachers may want to politely use.

Note. The above applies to supply teachers in England and Wales.

In Scotland, supply teachers on temporary fixed-term assignments/contracts will suffer no detriment in regards to pay, whereas those on short-term assignments between 1 January 2020 to 31 March 2020 will have their pay based on an average over the three-month period.

In Northern Ireland, supply teachers are directly employed by the Department for Education, which has agreed to keep paying its substitute teachers separately to the CJRS.
Martin Lewis, founder of MoneySavingExpert.com, said: "When the Chancellor's financial support schemes first came out, they were rightly lauded for protecting millions of people's jobs and incomes in this unprecedented health and economic catastrophe. At the time, I said in one interview I'd give it an A-grade, but what'd really count is how they'd help those who'd fallen through the cracks.
"Yet whether it's new starter furlough or self-employed support, freelance PAYE, limited company directors, dental nurses, shielders whose firms won't furlough and many more – those cracks are now fissures, with up to three million people desperate, without help or support. And so that grade has degraded.
"All my attempts to be allocated a journalistic question at the Downing Street press conferences about this have been turned down, so thank you to Andrew Marr who raised it, in my name, with the Chancellor on the BBC's The Andrew Marr Show.
"Listening to it will not make many hopeful. And indeed if you're in this situation, while you can hope for the best, it's best to plan for the worst. There's a new group, Excluded UK, set up as a community interest company by three people to try and give a voice to those missing out. It's early days, but at least it means there's a voice being heard, aiming to raise awareness."
Andrew Marr discusses the excluded with Chancellor Rishi Sunak on 14 June 2020. Content shared courtesy of The Andrew Marr Show / BBC.
You can get statutory sick pay from day one
If you need to take time off work due to becoming unwell from coronavirus, you'll be entitled to your usual sick leave and sick pay.

If you need to self-isolate, including if you've been instructed to under the new contact tracing schemes, but don't have symptoms, you may be able to continue working if you are one of the many employees working from home in-line with Government guidance.
But if you're expected to go into work, you are entitled to statutory sick pay if you're self-isolating on Government advice (as long as you would usually qualify for it).
Shielding? The rules on statutory sick pay have changed. On Government advice, more than two million clinically vulnerable people in England have been shielding at home throughout the coronavirus outbreak. However, the Government has now said that these shielding employees can return to their work places – provided their work environment is coronavirus-safe.
This means that if you have been shielding on Government advice (it doesn't apply to those who are actually sick with coronavirus or self-isolating through NHS Test and Trace), you'll no longer be able to use shielding as a basis for claiming statutory sick pay. The new rules only impact England, but you can read more about the shielding statuses in Wales, Scotland and Northern Ireland in our MSE News story.
How much is statutory sick pay?
Statutory sick pay (SSP) currently stands at £95.85 a week. NOTE: Your employer may also offer sick pay which is worth more than the statutory amount if this is outlined in your contract.
How do I qualify?
To qualify, you must be employed and earn an average of at least £120 a week to be entitled to it (see full eligibility criteria).
If you earn under £120/week and you already claim universal credit, log in to your online journal, update your details and your universal credit award should be boosted in line with your drop in earnings. If you're not already claiming, apply for universal credit and if you need cash urgently, request an 'advance' payment.

When can I claim?
SSP is paid through your employer, so you must notify them. You can claim from day one of self-isolation – though if your work normally offers more generous sick pay, you may be able to get that.
If you then proceed to develop Covid-19 symptoms – or if you're unwell with another illness – you can continue to get SSP for 28 weeks.

The Government has confirmed that SSP is now payable from day one, not day four. Here are the rules in brief:
It applies retrospectively from 13 March 2020. This means you can claim statutory sick pay from day one if you needed to self-isolate from 13 March 2020 onwards.


The extension in statutory sick pay relates to those self-isolating due to coronavirus, NOT for any other reason. If you are off sick for any other reason, standard rules apply and statutory sick pay will kick in from day four, not day one.


You must be self-isolating for an official reason. These are if you have coronavirus or if you or someone in your household has coronavirus symptoms, or if you've been told to self-isolate by a doctor, NHS 111 or under the new contact tracing schemes – England (Test and Trace), Scotland (Test and Protect), Wales (Test, Trace and Protect) and Northern Ireland (Test and Trace), which are all now up and running.
Self-isolating ahead of surgery? You could qualify for SSP. From 26 August 2020, if you're told to self-isolate by a healthcare professional ahead of surgery then you might be able to claim SSP. It's payable from day one, but you'll need to self-isolate for at least four days prior to surgery to qualify (or three days, with surgery taking place on the fourth). The other SSP eligibility rules (ie, employed and earning at least £120/week) also apply.
Employers should also be flexible about requiring evidence for sick leave from employees, for example, if you're unable to provide a doctor's note due to being in self-isolation.

If you're not unwell or in quarantine, but your employer asks you not to come to work, you should receive your full pay.
For full help on your employment rights during the coronavirus outbreak, see the ACAS website.
Get Our Free Money Tips Email!
For all the latest deals, guides and loopholes - join the 12m who get it. Don't miss out
Looking after children and your rights at work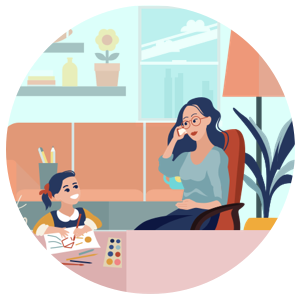 While kids are now returning to school, some wraparound care is still not available, meaning for many parents the issue of having to juggle childcare and work still remains. So here's what you need to know:
By law, employees have the right to take time off work to help someone who depends on them in an unexpected event. However, you DON'T have a legal right to be paid for this time, though some employers may offer paid time off in this situation depending on your contract or your workplace's policy.


There's no official limit on how much time you're allowed to take off. It just must be "reasonable" for the situation. The Government hasn't been able to confirm exactly how much time would be seen as reasonable to take off for school closures – for example, if schools stay shut for several months – but has told us it's keeping the situation under "active review".


Look at other options, including taking annual leave or unpaid parental leave. If you do need to spend a longer period away from work, you may also be able to book the time off as holiday, or take unpaid parental leave. Parental leave is available for employed parents who have been with their company for more than a year, and is usually limited to four weeks' leave per year, per child – though it could be extended at your employer's discretion. It's important to note that it's unpaid though.


See if flexible working can help. You also have the legal right to ask to work flexibly as long as you've worked for your employer for at least 26 weeks, and it must consider your request and deal with it "in a reasonable manner". This could include asking to change or reduce your hours so you can look after your children.
For all these options, speak to your employer to see what it can offer you – many companies have updated their policies for employees who are parents in light of the school closures.
If you have a question about coronavirus related to schools or other educational establishments, you can call the Department for Education's coronavirus hotline on 0800 046 8687, which is open 8am to 6pm, Monday to Friday, and 10am to 4pm on weekends. Alternatively, you can email the DfE.
Employers CAN furlough those who can't work due to looking after children. There's much confusion over this. Employers have discretion to chose to furlough someone via the Coronavirus Job Retention Scheme, but some are wrongly turning down requests thinking they're not allowed.

Nothing in the guidance prevents furloughing in these cases, yet as employers are nervous, to help Martin tweeted the Chancellor for clarification, and got back an OFFICIAL statement via the Treasury:

"Childcare: Yes, if because of coronavirus closing schools you are unable to work and at risk of redundancy, your employer can furlough you."
Other employee rights during the pandemic
While it's not part of the furlough scheme, there are a few other things you need to know about your rights as an employee that are relevant, including annual leave and a tax break that's available if you need to work from home...
You may be able to carry over unused annual leave by up to two years
Normally, businesses need to make sure that their employees take at least the statutory minimum 28 days of annual leave (made up of 20 discretionary days, and time equivalent to the eight UK bank holidays).
However, the Department for Business, Energy and Industrial Strategy released emergency legislation in March, temporarily allowing businesses to let employees take less than the statutory minimum number of days of leave this year. This is aimed at employers on the front line of coronavirus (like hospitals, supermarkets and pharmacies), to make sure they have enough staff working each day to keep providing the services the country most needs during this crisis.
The alternative would be the employer forcing its employees to take the leave they're owed because they're required to do so by law, potentially leaving them short-staffed at a crucial time.
Technically, the legislation allows all employers to let workers carry leave over into the following two years. However, just like the furlough scheme further up this guide, it doesn't force employers to do it. Your employer will decide whether it wants or needs to be more flexible with its leave policy. If you've not heard anything from your employer, ask it if it's planning to make any changes.
Working from home? You can claim tax back on additional home expenses
If your employer requires you to work at home, you can claim for increased costs due to working from home, eg, heating and electricity (one estimate suggests bills are up £30/week). Clearly, right now millions are required to work at home, so this applies.
In practice, apportioning the cost is tough, so instead you can claim a £6/week rate. You can make a claim in two ways:
Employers can pay you £6/week extra, free of tax. Yet right now, with many firms struggling, asking may be bad timing, so...


If not, you can claim tax relief on £6 of income per week, which for basic 20% taxpayers is £1.20/week (about £60/year), and higher 40% taxpayers £2.40/week (about £120/year). You can apply directly to HMRC for this tax relief – and as long as you're claiming relief on the equivalent of £6/week for the period you worked from home, you won't have to provide evidence of the extra spending.


Back to the office, but still need to work from home some of the time? You can claim the full week's tax break. HMRC has confirmed that even if you have to work from home one day per week, if your office isn't open for all the days you work, you can still claim the full week's tax break.

Sounds complicated? Don't worry, there's full info on how to claim in Martin's Working from home due to coronavirus? Claim tax back on extra costs blog.

With huge swathes of the UK's workforce now working from home, many have had to kit themselves out with office equipment which employers are then reimbursing. Usually, these reimbursements are treated as taxable benefits-in-kind, which means you need to pay both tax and national insurance (NI) on them. But newly-announced regulations mean that this reimbursement – so long as the home-working is solely down to coronavirus – now won't incur a tax charge.

Reimbursements for kit the employee has bought used to be subject to tax because it enables the employee to perform their duties, but isn't incurred while performing them. It's a techy point, but it does matter to HMRC. However, this is temporary, as it'll only affect reimbursements made up until the end of the 2020/21 tax year (5 April 2021). It also doesn't apply to workers who normally work from home.
You don't need to do anything, as it's down to your employer to sort out the tax on your payroll and expenses. However, if you are claiming expenses for reimbursement of home office kit, it's worth checking you've been paid the full amount, without tax and NI being taken off. If your employer hasn't done this, you can point them towards the relevant Government legislation.
New.

Can I be made to return to the office? Your rights if you can't or don't want to return

If your workplace is open but you're concerned about returning, where possible, it's always best to start by being open and honest with your employer to see if a middle ground is possible, and whether it will agree to flexible working arrangements, such as working from home.

If it doesn't, then your employer must have made its premises 'Covid Secure', meeting Government guidance for its sector. This includes carrying out a risk assessment and introducing measures to ensure social distancing can be adhered to. If you return to work and see unsafe practices, you can report it to the Health and Safety Executive (HSE) and, in extreme cases where you believe it causes you imminent danger, you can refuse to continue working.

Yet if your employer's genuinely made things Covid Secure and it insists you return to work, you've few rights to argue. Here are the views of two experts in the field...
Max Winthrop, head of employment at Short Richardson & Forth Solicitors and member of the Law Society's employment law committee told us: "If you're healthy, have no special risks through an underlying condition and can travel safely to and from the office, then refusing to work is usually difficult, and could lead to a disciplinary-including dismissal."

Ruby Dinsmore, employment lawyer at Slater and Gordon, added: "If, for example, you usually travel by heavily-populated public transport, see if there are alternatives that can be put in place, such as flexible working or travelling out of peak times, and work together to find a way that works for both you and your employer.
"Many employers are agreeing to varying start and end times, agreeing to alternative work from home days and other measures that allow for employees to feel comfortable returning to work whilst getting the office up and running again.
"For employees that feel they can do their job at home, are well but still feel very uncomfortable about going back to work, it is advised to speak to your manager and express your concerns. However, ultimately if your contract does not state you can work from home, then you do need to comply with that contract and with your managers' request to return to your place of work, unless it puts your health and safety at risk."
If you're medically extremely vulnerable, pregnant or have a disability and your workplace is Covid Secure, the rules are slightly different. You are still permitted to return, though you should carry on working from home where possible. Where this isn't an option, your employer should make changes to ensure you are in the safest available role, which could include offering you an alternative position.
If you need to stay home to look after children or other family members, and your employer won't accept a flexible working request, you may unfortunately be forced to take unpaid leave.
For more help, this Citizens Advice Q&A is a good place to start.

If you are (or may be) made redundant, know your rights
Sadly, many have been laid off as a result of the ongoing coronavirus crisis. Unfortunately, it is likely to be difficult for many to find alternative employment while the shutdown conditions are still on.
If you are (or may be) made redundant, it's vital to know your rights and to get a survival plan in place. This could include sorting your finances and making a debt audit, and making sure you're receiving all the help you're entitled to.
It's also important to know that being on furlough SHOULDN'T impact your normal statutory redundancy rights (eg, any entitlement to redundancy pay or notice). Our Redundancy Help guide takes you through all this and more, step by step.
It's also worth using our Benefits Checker to see what you may be entitled to or read our Coronavirus universal credit & benefits guide.
Warning – watch out for coronavirus scams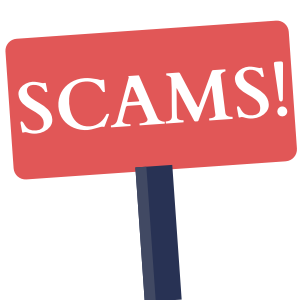 Lowlife scammers are taking advantage of coronavirus to try to defraud people, especially the elderly and vulnerable.
Action Fraud has already identified thousands of reports of fraud relating to coronavirus since February, with victims' losses totalling more than £5 million. Many of these are online shopping scams where victims have tried to buy products such as protective face masks and hand sanitiser from fraudsters. There have also been over 4,400 reports of coronavirus-themed phishing emails designed to trick people into opening malicious attachments or revealing sensitive information.
A common tactic used by scammers is to send messages purporting to be from research groups linked with the Centres for Disease Control and Prevention in the US, or the World Health Organisation. Some claim to be able to provide a list of people infected with Covid-19, which links to a malicious website or asks the victim to make a payment in Bitcoin.
Other common phishing emails include those pretending to be from the Government, sending articles about the coronavirus outbreak with links to fake company websites, or sending details of investment schemes which encourage people to take advantage of the coronavirus downturn.
Received a suspicious email? The National Cyber Security Centre (part of GCHQ) has launched its new Suspicious Email Reporting Service to take phishing scams down – all you have to do is forward suspect emails to its report@phishing.gov.uk email address.
Tips to protect yourself against scams
Action Fraud says you can do the following to minimise your chances of being tricked:
Be vigilant for scam messages. This includes not clicking on any links or attachments if you receive a suspicious message, and not responding to any unsolicited messages or calls that ask for personal or financial details.
Take care when shopping online. You should always do your research if buying from a company or person you don't know and trust, and possibly ask a friend or family member for advice first. If you do go ahead with an online purchase, you should use a credit card if possible for extra protection (see our Section 75 guide).
Protect your devices from threats. This includes always installing the latest software and app updates to protect your devices from new threats.
Also see MSE Katie's 20+ coronavirus scams to watch out for blog for more of the known coronavirus-related scams out there and tips to protect yourself from fraudsters.
Have you been scammed?
If you've lost money to fraudsters, you should do the following:
Immediately end all communication with them.
Contact your bank to tell them you've been scammed, and cancel any recurring payments.
Report the scam to the police through the Action Fraud website. You can also call it on 0300 123 2040, but be aware it has a reduced phone service at the moment, so waiting times may be longer than usual.
If you want one-on-one help, you can contact Citizens Advice Scams Action by phone or online chat.
Get Our Free Money Tips Email!
For all the latest deals, guides and loopholes - join the 12m who get it. Don't miss out
Have your say
This is an open discussion and the comments do not represent the views of MSE. We want everyone to enjoy using our site but spam, bullying and offensive comments will not be tolerated. Posts may be deleted and repeat offenders blocked at our discretion. Please contact fbteam@moneysavingexpert.com if you wish to report any comments.