Coronavirus Employees' Help
Full info on the EXTENDED furlough scheme, sick pay and more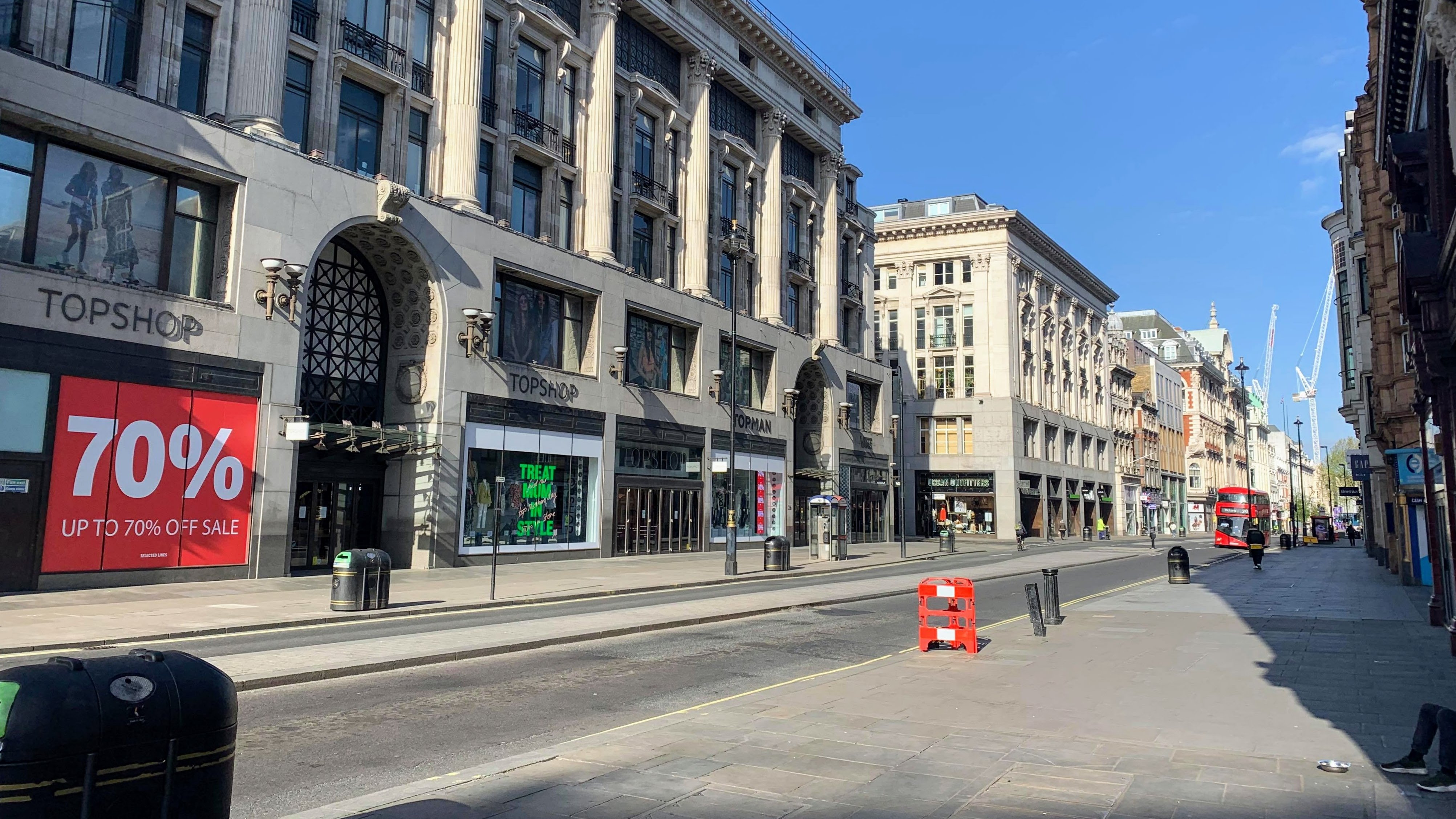 The Government has extended the furlough scheme so that it will now run until the end of March 2021. This means the state will continue to cover up to 80% of your wage if you can't work. This guide explains how furlough works, plus sets out what other help's available for employees – such as statutory sick pay and working-from-home tax support.
Important: The info below is the best we have currently, but as this is a fast-changing situation we're updating this guide all the time. If you've a question that isn't covered below or in the other coronavirus guides, please email it to us (we can't respond with personal advice but we'll try to add answers in these guides).

Get Our Free Money Tips Email!
For all the latest deals, guides and loopholes - join the 12m who get it. Don't miss out
In a dramatic change of course, on 5 November 2020 the Chancellor announced that the furlough scheme would be extended until the end of March 2021. And on 10 November 2020, the Treasury published guidance confirming that the extended furlough scheme will operate similarly to how it did between March and October this year. This is how it works:
Employees on furlough will get 80% of their salary, up to £2,500/mth. This 80% will be paid by the state, which mirrors the state's contribution in August – employers won't need to contribute to your wages for the time you spend furloughed, but will need to cover pension and national insurance contributions.


The scheme will be reviewed in January, at which stage your employer might have to contribute more but you'll still get 80%. At that stage, the Government will review whether "economic circumstances are improving enough" to ask employers to increase what they contribute towards furloughed employees' pay for hours not worked. While this doesn't impact you directly, some firms might struggle to contribute more to the furlough scheme if asked – which could lead to redundancies.
Employers across the UK can use the scheme – even if they haven't before. So those in Wales, Scotland and Northern Ireland should also be able to apply, even though they are subject to different lockdown rules than those announced for England. It's open to small, medium and large employers, and those which are charitable or not-for-profit – and crucially your employer doesn't previously need to have used the furlough scheme.


You DON'T need to have been furloughed before to take part. However, you do need to have been on your employer's PAYE payroll on 30 October 2020 to be eligible. (To be precise, your employer must have made a Real Time Information payroll submission on your behalf on or before 30 October 2020).
Been made redundant or left your job since late September? You CAN be rehired and furloughed. This applies if you were employed on 23 September 2020 and have since been made redundant or left your position voluntarily. (To be precise, your employer must have made a Real Time Information payroll submission on your behalf on or before 23 September 2020 AND you must have been made redundant or left voluntarily after 23 September 2020). We've more information on how this works below.


You WILL be able to work part-time while on furlough. Your employer can either put you on furlough full-time, or you'll be able to work part-time and be furloughed for the hours you don't work. Your employer will have to cover your wages at the normal rate for any hours you do work.
You can't work for your employer during the hours you're furloughed. This includes your normal work obligations and anything beyond your usual remit. However, you can work for another employer while furloughed (if your contract allows this) or volunteer elsewhere.
Employees on all types of contract can take part. This includes those on zero-hours contracts and fixed-term contracts, as well as agency workers (including those employed by umbrella companies) and supply teachers. This was confirmed by the Treasury in guidance it published on 10 November 2020.
Shielders unable to work because they're deemed 'clinically extremely vulnerable' to coronavirus can be furloughed. It's the employer's decision whether to furlough you though. If you've asked and they won't, check if you're eligible for statutory sick pay.
Note. This section was written before the extension of the furlough scheme, but much of this section still stands.
Martin Lewis, founder of MoneySavingExpert.com, said: "When the Chancellor's financial support schemes first came out, they were rightly lauded for protecting millions of people's jobs and incomes in this unprecedented health and economic catastrophe. At the time, I said in one interview I'd give it an A-grade, but what'd really count is how they'd help those who'd fallen through the cracks.
"Yet whether it's new starter furlough or self-employed support, freelance PAYE, limited company directors, dental nurses, shielders whose firms won't furlough and many more – those cracks are now fissures, with up to three million people desperate, without help or support. And so that grade has degraded.
"All my attempts to be allocated a journalistic question at the Downing Street press conferences about this have been turned down, so thank you to Andrew Marr who raised it, in my name, with the Chancellor on the BBC's The Andrew Marr Show.
"Listening to it will not make many hopeful. And indeed if you're in this situation, while you can hope for the best, it's best to plan for the worst. There's a new group, Excluded UK, set up as a community interest company by three people to try and give a voice to those missing out. It's early days, but at least it means there's a voice being heard, aiming to raise awareness."
Andrew Marr discusses the excluded with Chancellor Rishi Sunak on 14 June 2020. Content shared courtesy of The Andrew Marr Show / BBC.
You can get statutory sick pay from day one
If you need to take time off work due to becoming unwell from coronavirus, you'll be entitled to your usual sick leave and sick pay. If you need to self-isolate, including if you've been instructed to under the new contact tracing schemes, but don't have symptoms, you may be able to continue working if you are one of the many employees working from home in-line with Government guidance.
But if you're expected to go into work, you are entitled to statutory sick pay if you're self-isolating on Government advice (as long as you would usually qualify for it).
Currently only the 'clinically extremely vulnerable' can use shielding to claim statutory sick pay
At the start of the coronavirus outbreak, around two million people in England deemed clinically vulnerable were able to claim statutory sick pay (SSP) if they were unable to work because they were 'shielding'. However, this has all changed since the Government ended it's shielding advice in August...
Are you 'clinically extremely vulnerable'? Currently only the 'clinically extremely vulnerable' (you should've been informed by the NHS or your GP if you're in this category) are being advised not to go into work, even if you can't work from home. This means that if you're 'clinically extremely vulnerable' and you can't work from home then you might be eligible for SSP. In the first instance though, it's worth asking whether your employer will put you on furlough.
Were you shielding during lockdown one? Around two million people in England classed as 'clinically vulnerable' were advised to shield during the first lockdown (April to July), and if shielding meant you were unable to work then you might've been eligible for SSP. As there's currently no guidance for these two million people to shield, if you fall into this 'clinically vulnerable' category then you can't use shielding as a reason to claim SSP.
With coronavirus cases increasing in England again, it may be that the rules around shielding and SSP change further. We'll update this section if the guidance is changed. See more on the Government website.
How much is statutory sick pay?
Statutory sick pay (SSP) currently stands at £95.85 a week. NOTE: Your employer may also offer sick pay which is worth more than the statutory amount if this is outlined in your contract.
How do I qualify?
To qualify, you must be employed and earn an average of at least £120 a week to be entitled to it (see full eligibility criteria).
If you earn under £120/week and you already claim universal credit, log in to your online journal, update your details and your universal credit award should be boosted in line with your drop in earnings. If you're not already claiming, apply for universal credit and if you need cash urgently, request an 'advance' payment.

When can I claim?
SSP is paid through your employer, so you must notify them. You can claim from day one of self-isolation – though if your work normally offers more generous sick pay, you may be able to get that.
If you then proceed to develop Covid-19 symptoms – or if you're unwell with another illness – you can continue to get SSP for 28 weeks.

The Government has confirmed that SSP is now payable from day one, not day four. Here are the rules in brief:
The extension in statutory sick pay relates to those self-isolating due to coronavirus, NOT for any other reason. If you are off sick for any other reason, standard rules apply and statutory sick pay will kick in from day four, not day one.


You must be self-isolating for an official reason. These are if you have coronavirus or if you or someone in your household has coronavirus symptoms, or if you've been told to self-isolate by a doctor, NHS 111 or under the new contact tracing schemes – England (Test and Trace), Scotland (Test and Protect), Wales (Test, Trace and Protect) and Northern Ireland (Test and Trace), which are all now up and running.
Self-isolating ahead of surgery? You could qualify for SSP. If you're told to self-isolate by a healthcare professional ahead of surgery then you might be able to claim SSP. It's payable from day one, but you'll need to self-isolate for at least four days prior to surgery to qualify (or three days, with surgery taking place on the fourth). The other SSP eligibility rules (ie, employed and earning at least £120/week) also apply.
Employers should also be flexible about requiring evidence for sick leave from employees, for example, if you're unable to provide a doctor's note due to being in self-isolation. If you're not unwell or in quarantine, but your employer asks you not to come to work, you should receive your full pay. For full help on your employment rights during the coronavirus outbreak, see the ACAS website.
Get Our Free Money Tips Email!
For all the latest deals, guides and loopholes - join the 12m who get it. Don't miss out
Looking after children and your rights at work
Kids returned to school in September, but with the number of coronavirus cases on the up, chances are we might see some more temporary school and nursery closures, meaning for many parents the issue of having to juggle childcare and work still remains. So here's what you need to know:
However, you DON'T have a legal right to be paid for this time, though some employers may offer paid time off in this situation depending on your contract or your workplace's policy.

It just must be "reasonable" for the situation.

If you do need to spend a longer period away from work, you may also be able to book the time off as holiday, or take unpaid parental leave. Parental leave is available for employed parents who have been with their company for more than a year, and is usually limited to four weeks' leave per year, per child – though it could be extended at your employer's discretion. It's important to note that it's unpaid though.

You also have the legal right to ask to work flexibly as long as you've worked for your employer for at least 26 weeks, and it must consider your request and deal with it "in a reasonable manner". This could include asking to change or reduce your hours so you can look after your children.
Other employee rights during the pandemic
While it's not part of the furlough scheme, there are a few other things you need to know about your rights as an employee that are relevant, including annual leave and a tax break that's available if you need to work from home...
Get Our Free Money Tips Email!
For all the latest deals, guides and loopholes - join the 12m who get it. Don't miss out
Have your say
This is an open discussion and the comments do not represent the views of MSE. We want everyone to enjoy using our site but spam, bullying and offensive comments will not be tolerated. Posts may be deleted and repeat offenders blocked at our discretion. Please contact fbteam@moneysavingexpert.com if you wish to report any comments.