Coronavirus Self-Employed & Small Limited Company Help
Your rights if you're self-employed, incl FULL details of the third grant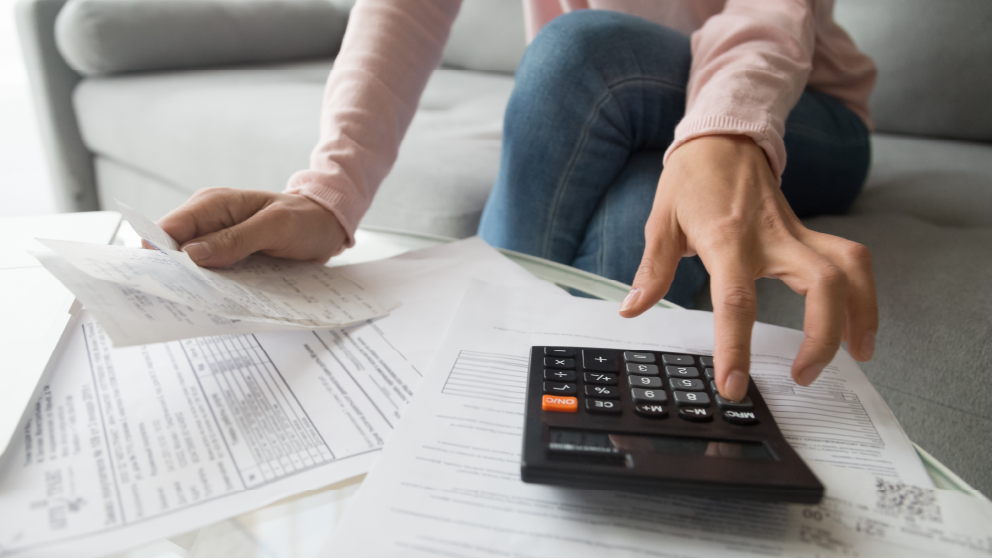 The Self-Employment Income Support Scheme comprises four grants. The first two are now closed, but the third grant, which covers November to January, will open on 30 November. Read on for more about your rights as a self-employed person and what support's out there, including help for limited company directors and what to try if you're excluded from support.
Important: The info below is the best we have currently, but as this is a fast-changing situation we're updating this guide all the time. If you've a question that isn't covered below or in the other coronavirus guides, please email it to us (we can't respond with personal advice but we'll try to add answers in these guides).

Get Our Free Money Tips Email!
For all the latest deals, guides and loopholes - join the 12m who get it. Don't miss out
The Self-Employment Income Support Scheme (SEISS) is made up of four taxable Government grants for self-employed individuals.
The first two grants are now closed and the third grant will open for applications on Monday 30 November.
While the fourth grant won't be available until February next year, here's a post that Martin has written about it - a glimmer of hope for excluded new starter self-employed.
What period does the third grant cover & how much will I get?
Here's the lowdown on how it will work:
It is set to open on 30 November 2020 - now less than a week away. But it will cover the period from 1 November 2020 until 31 January 2021.


You can get as much as £7,500. This is made up of 80% of three months' worth of average monthly trading profits capped at £2,500/mth. To calculate this HMRC looks at your tax returns from 2018/19, 2017/18 and 2016/17. This is exactly what the first grant was worth.

NOTE: The max amount that you can claim has been upped THREE TIMES since SEISS 3 was first announced. At first, it was announced that it'd be worth £1,875 (20% of average profits), and then this was upped to a max of £3,750 (so 40% of average profits) and then increased to a max of £5,160 (55% of average profits), and finally to the current £7,500.

Broadly, eligibility for the third SEISS grant is similar to the first two, though there are some key differences. To be eligible to claim for the third SEISS grant, you'll need to fulfil the following criteria...
New. You need to prove a "significant reduction" in trading profits. This reduction must have occurred over the tax year you report them in. This can be for one of two reasons - either because of "reduced demand, activity or capacity" OR you're temporarily unable to trade.

Both these above criteria differ from grant one and grant two, where any adverse impact due to Covid-19 would mean you qualified for the scheme. To find out if you meet these new stricter criteria, you can read the full guidance and see some real scenarios about what you can and can't claim for here.


You must intend to continue to trade. You cannot make a claim if you have plans to close your business.
You must have filed a tax return for 2018/19. This means you must have been self-employed prior to 6 April 2019. The last possible moment to file a 2018/19 tax return was 23 April 2020 (the deadline had been extended from 31 January 2020). If you only had a few months' self-employment on your 2018/19 return, this is counted as your total profit for the year – the Government won't pro-rata it based on your monthly profits.
You must earn at least 50% of your total income from self-employment. To check this, HMRC will first look at your 2018/19 tax return to see if it was the case then. If you're not eligible based on 2018/19 alone, it will then look at the tax years 2016/17, 2017/18 and 2018/19 to see if the average of your trading profits across the three years were more than 50% of your total income.

Income from property, dividends, savings, pensions and taxable benefits all count as "non-trading income" and, to qualify for the SEISS, the total of these combined must NOT exceed 50% of your total income. Confused about what counts as "taxable income"? Here's our full list.


Your average trading profit must be less than £50,000/year. This is essentially a 'cliff-edge' requirement – so those whose average annual trading profit is more than £50,000 (to be specific, £50,000.01 and above) won't be able to get any support from this scheme.

Again, HMRC says it will first check your 2018/19 tax return – if you met the requirements that year, you'll be eligible. However, if you earned more than £50,000 (or earned less than half of your income from self-employment) in 2018/19, it'll check your 2016/17 and 2017/18 tax returns if you filed them for those years. If on average over the three years you earned less than £50,000 and made more than half your income from self-employment, you'll be eligible. See more info below if you made a loss.


You don't need to have applied for an earlier grant to get the others. As long as you meet the eligibility criteria, it is possible to apply for just one or any combination of the four grants.


You CAN keep working if you claim the grant. Though you need to declare your business has been impacted for the period you're claiming for. HMRC will check for fraudulent claims.


You can also apply for and get universal credit (SEISS doesn't make you ineligible). But once you start receiving self-employed income support too then this will be classed as income, meaning the amount of universal credit you receive will decrease. But you will NOT have to pay back previous months of universal credit because of your SEISS payment. If you can wait, in some cases it could be worth delaying your SEISS application to maximise your universal credit award. We have all the details in our Coronavirus Universal Credit & Benefits guide.


You can claim the SEISS grants on top of local lockdown payments. If you own a business premises that needs to shut, you can get both, however you must be trading and intending to continue to trade at the time of application for the SEISS grant. See more on what local lockdown payments are available.

The SEISS has been extended, but there are two 'missing months'
When the Government first announced the SEISS grant, its own press release from 26 March 2020 stated: "The income support scheme... will cover the three months to May," ie, March, April and May.
Then it announced a second grant covering another three months' worth of trading profits. Logic (and basic counting) would suggest that this second three-month grant would cover June, July and August – but to get this you strangely had to declare your work was impacted only after mid July.
But after initially setting out that the three-month grants corresponded to actual specific months of business disruption, HMRC then said that the grants don't relate to specific months after all. They are just grants, it said, though each is based on three months of trading profits.
Now a third grant kicks in covering the period from 1 November 2020 until 31 January 2021, and a fourth will run from 1 February 2020 to 30 April 2021. Each covers three months' worth of support.
So do the maths

That's a 12 months of grants in total to cover 1 March 2019 to 30 April 2021, a total of 14 months. That leaves two months missing, which in our view are September and October.
How to apply for a SEISS grant

You need to apply via the official Government claims portal – though applications for the third grant won't open until Monday 30 November. HMRC will be writing to all eligible customers to provide them with a slot - between 30 November and 4 December - in which to apply.
If you don't hear from HMRC, but think you are eligible, you can use the online claim process to check if you can claim. And don't worry if you can't make your allocated slot, you can claim any time until 29 January 2021.
To apply, or check, you need the following information:

Self-assessment unique taxpayer reference (UTR) – if you do not have this, find out how to get your lost UTR
National insurance (NI) number – if you do not have this, find out how to get your lost NI number
Government Gateway user ID and password – if you do not have a user ID, you can create one when you make your claim
UK bank details (only provide bank account details where a Bacs payment can be accepted) including the: bank account number, sort code, name on the account, address linked to your bank account. IMPORTANT: You must make the claim yourself. Your tax agent or financial adviser must not claim on your behalf as this will trigger a fraud alert.

Grants one and two are now closed, but this is how they worked:

- Grant one. It was available from 13 May to 13 July 2020 and was worth up to £7,500 in total. This was made up of 80% of three months' worth of average monthly trading profits, capped at £2,500/mth.

- Grant two. It was available from 14 July to 19 October 2020 and was worth up to £6,570 in total. It was made up of a single payment of 70% of three months' worth of average monthly trading profits, capped at £2,190/mth.

Yes. If the leave was taken in 2018/19 and it meant you weren't previously eligible for SEISS, you now can apply. The special HMRC application link is now live and you can find it here.

If you took parental leave away from your business and didn't need to submit a self-assessment tax return because your earnings fell below £1,000 – previously you would not have passed the eligibility criteria. However, special dispensation has been announced for new parents who took their leave in 2018/19.

You might have also earned more than £1,000 from your business, but still failed to be eligible if you had income from other sources (such as a part-time job) which meant your self-employed income was below 50% of your total income.


This means parents – including mothers, fathers and those who have adopted – who took time out of trading to care for their children within the first 12 months of birth (or adoption placement) will now be able to use their 2017/18, or both their 2016/17 and 2017/18, self-assessment returns as the basis for eligibility.

IMPORTANT: You can only disregard your 2018/19 trading year if it meant you were ineligible altogether. Unfortunately, if you were eligible, you must still count your 2018/19 tax year when calculating your grant amount, which is based on average trading profits.

Yes, but some benefits could have an impact on your eligibility.

To qualify for SEISS, your non-trading income has to be less than the trading profits, and some benefits count as "non-trading income".

Generally speaking, a "taxable benefit" will count as non-trading income, while a "non-taxable benefit" won't count.

Key benefits that are taxable – and count as income – are:

Employment and support allowance
Carer's allowance
Bereavement allowance

Key benefits that are non-taxable – and don't count – are:

Universal credit
Child tax credit


If you're unsure whether a benefit you get is taxable or non-taxable, click the drop down menus below for the full list.

These benefits are ignored when you apply for SEISS

Attendance allowance
Lump sum bereavement payments
Bereavement support payment
Best start grant
Child benefit
Child dependency additions paid with carer's allowance, incapacity benefit, state retirement pension and widowed parent's allowance
Child tax credit
Christmas bonus for pensioners
Cold weather payments
Council tax reduction
Disability living allowance
Employment and support allowance (income-related)
Funeral support payment
Guardian's allowance
Health costs, including eye tests, prescriptions and travel under the Hospital Travel Costs Scheme
Housing benefit
Income support, unless you are on strike when you claim
Industrial injuries benefits, including constant attendance allowance, disablement benefit, exceptionally severe disablement allowance and reduced earnings allowance
Maternity allowance
One-parent benefit, only available if your claim was made before April 1997
Pension credit
Personal independence payment
Return to work credit
Severe disablement allowance
Social fund payments, including budgeting loans, funeral expenses payments and sure start maternity grants
Universal credit
War disablement pension, including allowances
War widow's/widower's pension
Winter fuel payments
Young carer grant

These benefits are considered "non-trading income" when you apply for SEISS

Bereavement allowance
Carer's allowance
Employment and support allowance – contributory and youth
Incapacity benefit – except for the first 28 weeks (higher rate) and those who were receiving the former invalidity benefit at 12 April 1995 for the same incapacity (long-term)
Income support paid to people who are on strike
Industrial death benefit pensions
Jobseeker's allowance – both contribution-based and income-based up to a taxable maximum
State pension
Widowed mother's allowance
Widowed parent's allowance
Widow's pension

Additions for dependent children paid with any of the above benefits are not taxable. An addition for a spouse or civil partner is taxable.


No, unfortunately not. If you weren't able to file a tax return for self-employed earnings in 2018/19, you won't be able to apply. This is to try to prevent fraud – people saying that they have a self-employed business to get the grant.

The Government says individuals must "do the right thing" and only make a claim through the scheme if you've genuinely been adversely affected by coronavirus and need financial support.

However, if you are struggling now and claim the grant, but later in the year your profits increase, the Government has confirmed the grant WON'T be "clawed back" by HMRC.

It's worth noting that the grants are taxable – so claiming the grant will mean you have a higher taxable income when you come to do your 2020/21 tax return.

Yes. The Scottish Government announced on Wednesday 15 April a further £220 million in grants to help businesses, including the recently self-employed.

About £100 million of that support is designed for self-employed people and viable micro and SME businesses in distress due to coronavirus.

There's no additional support in Wales or Northern Ireland on top of the Self-Employment Income Support Scheme.


For the first two grants the Government advice was: "You must keep evidence to confirm your business was adversely affected at the time you made your claim". So while you may not need to prove your claim, you should keep as much evidence as you can.

We are waiting on confirmation as to what proof, if any, people will need to keep and show for the third grant.

HMRC says it only expects people to use the Self-Employment Income Support Scheme if they've indeed been negatively impacted, and is introducing checks to prevent fraud.

To qualify for the Self-Employment Income Support Scheme, more than 50% of your total taxable income must come from self-employment.

When looking at what your total income actually is, HMRC takes into account the following:

Income from earnings
Trading profits
Property income
Dividends
Savings income
Pension income
Miscellaneous income

Possibly. Being a landlord doesn't preclude you from being a part of the scheme – if you can meet the other criteria. Income from property does count towards your 'total income', but it doesn't count towards trading profits and the scheme looks at trading profits.

Private landlords are also now eligible for a three-month buy-to-let mortgage payment holiday if their tenants are experiencing financial difficulties.

Yes, provided you fulfil the other eligibility criteria. The Government has said that any reservists who currently cannot access the scheme as a direct result of their service in 2018/19 will be able to make a claim for both grants.

All of the following must apply:

You carried out specified reservist activities for at least 90 days in the period for which your trading profits or total income for the 2018/19 tax year are determined.
These reservist activities affected your trading profits or total income for that year.
You were self-employed in the 2017/18 tax year and have submitted your self-assessment tax return for that year.

Specified reservist activities are:

Full-time service commitment
Additional duties commitment
Call-out

The Government website says that you will be contacted with more information if it thinks you may be eligible.

If you think you were underpaid

If you believe you have not received enough money, there is now an official review process. But first HMRC says you should double-check your calculations using the information on its website, then contact your tax agent adviser if you have one. Then if you still think it's incorrect, you can ask for a review of your claim. HMRC has confirmed there is no specific deadline for people to do this, but it encourages people to do so as soon as possible.

To do this, you will need to login into your Government Gateway account and have the following information:

Your grant claim reference
Your national insurance number
The unique taxpayer reference you used on your claim
Details about why you think the grant amount is too low

If you think you were overpaid

If you think you got grants one and two but were not eligible, or received more than HMRC said you were entitled to, you MUST tell HMRC. You can do this by logging into your Government Gateway account.

HMRC is not trying to catch people out who genuinely needed to claim – it has assured us that the rule applies in the following cases:

You were not adversely affected.
You had ceased trading or did not intend to continue trading at the time of the claim.
You mistakenly gave HMRC incorrect information that affected its SEISS calculation or eligibility.
You knowingly provided false or wrong information to inflate a SEISS claim or make yourself eligible.

The deadlines depend on the date you received your grant. If you received the grant:

Before 22 July 2020, you must have told HMRC on or before 20 October 2020 (this deadline has now passed).
On or after 22 July 2020, you must tell HMRC within 90 days of receiving the grant.

You can also tell HMRC if you want to voluntarily pay back some or all of the grant you received. You can do this at any time.
Get Our Free Money Tips Email!
For all the latest deals, guides and loopholes - join the 12m who get it. Don't miss out
The Government is offering grants worth up to £3,000 per month to businesses in England forced to shut due to the national lockdown. These Local Restrictions Support grants are available from 1 November 2020 and are payable every 14-day period your business is closed.
Am I eligible?
The guidance states that your business may be eligible if it "occupies property on which it pays business rates (and is the ratepayer)". Sadly, this seems to exclude many people who have other types of premises, such as mobile premises or those who rent concession spaces.


Your business must have been unable to provide its usual in-person customer service from its premises, so you won't get funding if you can continue to operate because you don't depend on providing direct in-person services from your premises, for example, accountants.
How much can I get?
The amount your business will get under this scheme extension depends on its 'rateable value'. Rateable value is its open market rental based on an estimate by the Valuation Office Agency (VOA). If you're not sure on your business's rateable value, you can check it here.
Small businesses with a rateable value of or below £15,000 can now claim £667 for each 14-day period.
Medium-sized businesses with a rateable value between £15,001 and £51,000 can claim £1,000 per 14-day period.
Larger businesses with a rateable value of over £51,000 can claim £1,500 per 14-day period.

The grant will be extended to cover each additional 14-day period of closure. So if your business is closed for 28 days, or two payment cycles, it will receive £1,334, £2,000 or £3,000, depending on the rateable value of the property.
How do I get the payment?
The grants will be administered by local authorities.
As soon as it is confirmed your business will need to be closed for at least three weeks, you need to contact your local authority.
It is then up to individual local authorities to make payments as quickly as possible.
Not sure how to contact your local authority? Here's the local council website checker.
Need-to-knows
You can't claim for single weeks, ie, £750 for one week. It is either for a two-week period or none.
The grants are "per property". This means if you have a business with more than one premise, such as a restaurant with two branches that are both forced to close, you will receive two grants.
Further eligibility criteria may be determined by local authorities.
As with other Covid-19 business grants, the grants will be treated as taxable income.
Not eligible for the grant? Check what other help you could get. The Government has a business support finder tool to help people find what other grants, loans and schemes they might be eligible to apply for – you just need to fill in a few quick questions about your business, employees (if you have any) and turnover.
In Wales, Scotland or Northern Ireland?
Business support is fully devolved, so it is up to the devolved nations to decide how to support businesses in their areas.
Along with announcing the increase in the level of support for businesses in England, the Government also announced it would be adding an extra £1.3 billion to the 2020/21 guaranteed funding it provides for the devolved administrations in Scotland, Wales and Northern Ireland. It says this will help them devise similar measures, if they wish to.
Scotland
The Scottish Government has launched its own business restriction grants – worth up to £4,310 for businesses forced to close because of local or national lockdowns, and up to £2,155 for firms which are open but impacted by lockdown restrictions.
Wales
Right now, Wales does not have any national restrictions in place. But for struggling businesses there are a number of grants and schemes available. You can see what's available on the Gov.wales site.
Northern Ireland
The Northern Ireland Executive has announced that tougher restrictions will come into force 27 November for two weeks - ending 11 December.
All hospitality, close contact services, non-essential retail, leisure and entertainment facilities, and churches will be closed. There is a range of business support available.
You've now more time to pay July's self-assessment tax payment
The self-employed and others who do self-assessment tax returns had already been given more time to pay 'on account' taxes due, with those struggling to pay their 31 July 2020 'on account' payment able to defer this until 31 January 2021.
Now the Government has said that those who owe tax of less than £30,000 (and more than £32) in January 2021 (so that'd be the deferred July payment and January 2021's 'on account' payment) will be able to use HMRC's 'Enhanced Time to Pay' mechanism to agree a repayment plan to spread that tax bill and repay it by direct debit over up to 12 months. This means you won't need to pay July 2020's 'on account' tax payment in full until the end of January 2022. HMRC has said you need to have no outstanding tax returns, other tax debts or other payment plans set up.
However, you will pay simple interest (meaning it doesn't compound) of 2.6% a year on the Time to Pay plan from 1 February 2021. Plus to set the payment plan up, you'll need to submit your tax return for the 2019/20 financial year – you can do this now, though the deadline isn't until 31 January 2021. Once you've submitted the tax return, you can set up a Time to Pay plan online through your tax account, or you can call HMRC on 0300 200 3822 (open Monday to Friday, 8am to 4pm).
If your business is VAT registered and you deferred March to June 2020's VAT payment, you will now have the option to spread your payment over the 2021/22 financial year (6 April 2021 to 5 April 2022). You'll need to opt in to the scheme though. The Government says it'll have the opt-in process up and running in early 2021.
What if I'm not eligible for the Self-Employment Income Support Scheme?
Not all self-employed people can get the SEISS grant – for example, if you earn more than £50,000 a year, or if less than half of your income is from self-employment. If you don't meet the eligibility requirements, unfortunately you won't be able to claim, but there are other things you can try:

The Government small business bounce back loans can be used to SUPPORT YOUR INCOME, including for those with no other support (eg, newly self-employed, limited company directors). Since May, the new 100% state-backed bounce back loans, for up to £50,000, have been available. They're interest-free and payment-free in the first year – so pay it off then and it's no cost, and at a very low 2.5% annual interest after that.

The Government announced that a new 'Pay As You Grow' scheme will give those who've borrowed bounce back loans more flexibility in how they repay, while the time you have to apply for a new bounce back loan has also been extended. For more information, see our Bounce Back Loans guide.

Normally we don't cover business finance, but Martin wanted to here, as he'd had an inkling you could effectively turn this into a state support scheme for those who've missed out on the official ones, ie, newly self-employed, self-employed with £50,000+ profits, limited company directors (to an extent) and more.

We've had it officially CONFIRMED there's nothing in the loan rules stopping you using these loans to support your income (though there can be tax/regulation issues depending on your firm's structure). Of course it's far from ideal – these are loans, not grants – but it's an option. So we've rapidly put together our new Bounce Back Loans guide, outlining how the loans work.

IMPORTANT: The deadline to apply is 31 January 2021. However, if you're considering applying it's important you do so as soon as possible – especially for people who apply to a lender where they're not an existing customer, as many lenders are shutting their doors to new customers.
Alternatively, you can apply for a business interruption loan. The temporary Coronavirus Business Interruption Loan Scheme is open to self-employed people and offers access to loans, overdrafts, invoice finance and asset finance of up to £5 million for up to six years. The Government could also give you a Business Interruption Payment to cover the first 12 months of interest and fees on the loan.

The scheme is now open for applications, and is offered by all major banks. Read more on the Government's Business Support website. The two loan schemes will run alongside each other.


You can't get statutory sick pay if you're self-employed, but you might be entitled to benefits. But if you have to take time off work because you're sick or self-isolating – or you've lost all your income due to coronavirus – check if you can claim benefits towards housing and other costs.

You may qualify for benefits if you're sick or self-isolating
The various contact tracing schemes in England (Test and Trace), Scotland (Test and Protect), Wales (Test, Trace and Protect) and Northern Ireland (Test and Trace) are all now up and running. If you've been in close contact with someone who tests positive, you may be told to self-isolate for 14 days. If so, and you can't operate your business from home and it's disrupted, you can apply for universal credit, though what (if anything) you get depends on your costs, savings and income.
If you're sick, you can apply for new-style employment support allowance (ESA) and claim from the first day of sickness, but note it's only in cases where households are ill or self-isolating. You won't be able to make a claim because your child's school is closed and you have to take time off to care for them. You can only get help with childcare costs if you're using a registered childcare provider, rather than caring for your kids yourself.
However, it's still worth checking that you're claiming all the other benefits and support you're entitled to, or checking if you can take a mortgage payment holiday or delay energy bills.
IR35 tax reforms have been delayed a year
Controversial reforms which will lead to tax bills going up for many self-employed people have been delayed by a year as a result of coronavirus. Changes to IR35 'off payroll working' rules – anti-tax avoidance rules – will now come in during April 2021 instead.
The changes will mean every medium and large private sector business in the UK will become responsible for setting the tax status of any contracted worker. Currently the rules only apply to the public sector.
In simple terms, this means self-employed people working for a company will pay more tax. The fear is that businesses will find the changes too complicated and use fewer self-employed people as a result.
However, while the delay comes as a respite for some, it's been made clear the reforms will definitely still go ahead in April 2021.
Martin Lewis, founder of MoneySavingExpert.com, said: "When the Chancellor's financial support schemes first came out, they were rightly lauded for protecting millions of people's jobs and incomes in this unprecedented health and economic catastrophe. At the time, I said in one interview I'd give it an A-grade, but what'd really count is how they'd help those who'd fallen through the cracks.
"Yet whether its new starter furlough or self-employed support, freelance PAYE, limited company directors, dental nurses, shielders whose firms won't furlough and many more – those cracks are now fissures, with up to three million people desperate, without help or support. And so that grade has degraded.
"All my attempts to be allocated a journalistic question at the Downing Street press conferences about this have been turned down, so thank you to Andrew Marr who raised it, in my name, with the Chancellor on the BBC's The Andrew Marr Show.
"Listening to it will not make many hopeful. And indeed if you're in this situation while you can hope for the best, its best to plan for the worst. There's a new group, Excluded UK, set up as a community interest company by three people to try and give a voice to those missing out. It's early days, but at least it means there's a voice being heard, aiming to raise awareness."
Andrew Marr discusses the excluded with Chancellor Rishi Sunak on Sunday 14 June. Content shared at the courtesy of The Andrew Marr Show / BBC.
Gig worker, zero hours, freelance or agency? Check what you're entitled to
Help for limited company directors whose small firms are struggling
Those who work via small limited companies that they're directors of (as many firms ask them to) have very limited state support available. Yet there is a small amount of wriggle room, which Martin works through in his 10-minute video guide below.
The video includes the following:
No official scheme exists for limited company directors. There's no cover for lost dividends, although many are lobbying for it.
Limited company directors, even if they're the only employee, can furlough the PAYE element of their income, ie, get 80% of their salary up to £2,500/month. This isn't likely to be huge, as more income is dividends (and there's no help there), but it's something.
If you do furlough yourself you can't then work for the firm, but you can continue to perform your statutory obligations as directors, eg, official legal filings (in the video Martin discusses how far this reaches).
When furloughed, it's acceptable that you can work for other people, so you could freelance yourself and work outside of your limited company.
Those struggling for income are likely eligible for, and so should also claim, universal credit.
Limited company directors can use the Government's small business bounce back loans to SUPPORT THEIR INCOME
Since early May, businesses have been able to apply for 100% state-backed bounce back loans, worth up to £50,000 and interest-free and payment-free in the first year – so pay it off then and it's no cost, and at a very low 2.5% annual interest after that. The application deadline for these loans has now been extended to 31 January 2021.
We don't normally cover small business loans, but because these can – in some cases – be used to replace lost personal income, we've been including them in our help guides.
Get Our Free Money Tips Email!
For all the latest deals, guides and loopholes - join the 12m who get it. Don't miss out
Have your say
This is an open discussion and the comments do not represent the views of MSE. We want everyone to enjoy using our site but spam, bullying and offensive comments will not be tolerated. Posts may be deleted and repeat offenders blocked at our discretion. Please contact fbteam@moneysavingexpert.com if you wish to report any comments.