Coronavirus Universal Credit & Benefits
Universal credit, employment & support allowance, plus other benefits that can help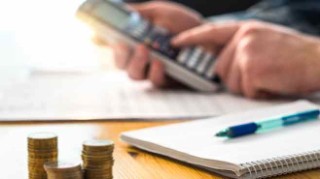 The coronavirus pandemic has fundamentally changed the way we live. It's an anxious and upsetting time, especially as we begin the new year with more lockdowns and further restrictions. This guide looks at what benefits you may be able to claim – with many available alongside other Government support. You can also check what benefits you're entitled to using our 10-minute Benefits Calculator.
Important: The info below is the best we have currently, but as this is a fast-changing situation we're updating this guide all the time. If you've a question not covered below or in our other coronavirus guides, please email it to us (we can't respond to each question but we'll try to add answers in these guides).


For all the latest deals, guides and loopholes simply sign up today - it's spam free!
Income hit by coronavirus? You may be able to claim universal credit
If told to self-isolate and unable to work in Eng, those on low incomes qualify for a £500 'Test & Trace' payment
If you receive certain means-tested benefits, and you have to self-isolate, but you're unable to work from home and so lose income, you're eligible for a payment of £500 for each period of 10-day self-isolation (cut from 14 days on 14 December) you're required to undertake.
Since 28 September, each time an eligible person is told to self-isolate by 'Test and Trace' – the NHS service set up to combat Covid-19 by tracking down those who may have come into contact with the virus – they will be able to claim £500 for the time they have to self-isolate. It's not a one-off payment, meaning you can claim it EVERYTIME you have to self-isolate. A word of warning though, MSE has reported that some local authorities have run out of funds, and found at least five have stopped offering payments. In January the Government announced that it will run until at least the end of March.
Here how it works:

Who can claim?
You must receive one of the following benefits: universal credit, working tax credit, income-based employment and support allowance, income-based jobseeker's allowance, income support, housing benefit or pension credit.
Councils have discretion to make payments to those who don't receive the qualifying benefits. But only for those on a low income who could suffer financial hardship as a result of not being able to work.
You must have a notification from the NHS Test and Trace Scheme asking you to self-isolate. This can be because you've tested postive for Covid-19 or if you've recently been in contact with someone who has tested positive. It'll include a unique ID number.
You'll need proof of your employment. Plus, confirmation from your employer that you're unable to work from home.
If you're self-employed, you will need to show evidence of self-assessment tax returns. Plus, proof that you cannot run your business without social contact.
How do I claim & when?
The grants will be administered by local authorities.
As soon as you get the notification to self-isolate, you'll need to contact your local authority, online or by phone. It is then up to individual councils to make payments as quickly as possible.
Not sure how to contact your local authority? Here's the council website checker.
I was notified to self-isolate via the "test and trace" app, how can I get it?
People in England who are instructed to self-isolate by the NHS Covid-19 app can claim a £500 Test and Trace Support Payment.
At the point you receive a notification to self-isolate from the app a 'Financial support' button will appear. This will be visible for the isolation period only.
Select this button, and you'll be taken out of the app to a Government Gateway web page.
You'll be asked to select whether you live in Wales or England - payments are only being made to those in England, although users in Wales can still use the app.
Important: Due to the time taken to test technical changes and release updates through the app store, the NHS COVID-19 app will only start to tell people to isolate for 10 days instead of 14 days from Thursday 17 December. If you have been advised to isolate by the app before then you can leave isolation when your isolation countdown timer says three days.
What else do I need to know?

Even if you make a joint claim for universal credit, you claim the support payment as an individual, so if you AND your partner need to self-isolate, you can each make separate claims for the £500 payment.
If you need to self-isolate again, you can claim a subsequent payment, as long as you meet the criteria.
The payment won't affect your benefits. The DWP has confirmed that the payment will be 'disregarded' for benefits purposes, but you will still need to log it as a payment in your online journal.
The payments are subject to income tax, but not subject to national insurance contributions.
Anyone who qualifies for this payment will receive it on top of any statutory sick pay they are entitled to.
You can only claim if you have been told to self-isolate, unfortnuately if you need to care for a child who needs to stay home from school, you can't claim this payment.
The isolation period was initially 14 days but has been cut to 10 days, effective from 14 December.
What if I'm in Scotland, Wales or Northern Ireland?

Scotland
If you're told to self-isolate through the 'Test and Protect' service and you're on certain means-tested benefits, you can apply for a £500 self-isolation support grant, which is administered via local authorities. You can see more information on the Scottish Government website.

Wales
If you're told to self-isolate through the 'Test, Trace, Protect' service and you're on the same means-tested benefits as those in England, can also apply for the £500 self-isolation support grant, which is administered via local authorities. You need to apply for the payments via your local authority website.

Northern Ireland
Here, financial support is available through the Department for Communities Discretionary Support scheme, if you're diagnosed with Covid-19 or advised to self-isolate under public health guidelines. It includes a non-repayable Covid-19 'living expenses grant' as well as a specific amount for any children in the household, and may be made for longer periods. You can find more information on the NIdirect website.
I've been told to self-isolate under contact tracing, how much statutory sick pay can I get?
If you've been in close contact with someone who tests positive for coronavirus, you may be told to self-isolate for 10 days. If so, and you're an employee and you can't work from home, you might be due statutory sick pay (SSP), which can be paid in addition to the £500 grants discussed above.
Here's what you need to know:
If you earn at least £120+/wk: You can claim SSP of £95.85/wk from day one of self-isolation – though if your work normally offers more generous sick pay, you may be able to get that. If you then develop Covid-19 symptoms you can continue to get SSP for 28 weeks.
SSP is paid through your employer, so you must notify it. For more information, see statutory sick pay.
If you earn under £120/wk: If you already claim universal credit, log in to your online journal, update your details and your universal credit award should be boosted in line with your drop in earnings. If you're not already claiming, apply for universal credit and if you need cash urgently, request an advance payment.
SSP is only for employees – if you're self-employed and you can't operate your business from home, and it's disrupted, you can apply for universal credit, though what (if anything) you get depends on your costs, savings and income.
Are you 'clinically extremely vulnerable'?
Currently in England those considered 'clinically extremely vulnerable' who are living or working in areas under Tier 4 restrictions are being advised to shield and not travel into the workplace (you should've been informed by the NHS or your GP if you're in this category).
If you're an employee and you fall into these two categories, and you're unable to work from home, you might be eligible for SSP. In the first instance though, it's worth asking whether your employer will put you on furlough.
Are there any other benefits that I can claim?
For all the latest deals, guides and loopholes simply sign up today - it's spam free!
Have your say
This is an open discussion and the comments do not represent the views of MSE. We want everyone to enjoy using our site but spam, bullying and offensive comments will not be tolerated. Posts may be deleted and repeat offenders blocked at our discretion. Please contact fbteam@moneysavingexpert.com if you wish to report any comments.