Revealed: 100,000+ overpaid student loans last year because they were on the WRONG payment plan – how to reclaim
More than 100,000 people overpaid student loans in the last year alone as they were recorded as being on the wrong loan plan, a MoneySavingExpert.com Freedom of Information request has revealed. Many can likely reclaim £100s or even £1,000s.
One key reason for this is the Government advising employers that don't know which repayment plan staff are on to assume it is the 'Plan 1' loan, where you need to make repayments once you reach a lower level of earnings compared with those on 'Plan 2'.
Why are borrowers overpaying?

If you've started university since 1998, you'll have a Plan 1 or Plan 2 loan, depending on when you studied and where you're from – and the type of loan you're on determines how much you must repay each year:
Plan 2: Everyone from England or Wales who started university in or after 2012, including current students. Here you currently repay 9% of earnings above £26,575/year (in 2019/20 it was above £25,725/year). (Nobody from Scotland or Northern Ireland is on Plan 2.)


Plan 1: Everyone across the UK who started university between 1998 and 2011, plus students from Scotland and Northern Ireland since 2012. Here you repay 9% on all earnings above £19,390/yr (in 2019/20 it was above £18,935/yr).
The different thresholds have a real impact on the amount you repay each year as the table below shows (roundest to the nearest pound):
| | | |
| --- | --- | --- |
| Salary | Plan 1 loan repayment | Plan 2 loan repayment |
| £15,000 | Nothing | Nothing |
| £20,000 | £55/yr | Nothing |
| £25,000 | £505/yr | Nothing |
| £30,000 | £955/yr | £308/yr |
| £35,000 | £1,405/yr | £758/yr |
In fact, anyone earning over the current Plan 2 threshold would always repay £647/yr less than those on Plan 1.
Freedom of Information request shows 102,000+ overpaid

Data we've obtained under the Freedom of Information Act from the Student Loans Company (SLC) shows that between April 2019 and April 2020, 102,658 graduates and other borrowers had Plan 1 deductions taken when they should have been on a Plan 2 loan – and therefore paid back too much.

Yet it's likely similar will have been the case since about 2016, when the first people on Plan 2 loans graduated.
There are a couple of different reasons why you could be on the wrong payment plan:
You may have given your employer the wrong info. When a student loan borrower begins their first job, their employer may ask them to complete an HM Revenue & Customs checklist, which asks for details on the loan type and study. If you entered the wrong information here, your employer may have recorded you as being on the wrong plan.


Your employer made a mistake or didn't know, so had to assume you're on Plan 1. The Government's guidance for employers that pay staff via PAYE (pay as you earn) is that if they don't know what type of student loan you have, they should make Plan 1 deductions. This means many will make higher repayments by default.
The Department for Education, which is responsible for the policy stating employers should assume employees are on Plan 1, told us the guidance was put in place to stop people accruing extra interest and building up the amount of money they owed.
How to check if you're overpaying with your current employer
The easy way to check if you're overpaying is to ask your employer what plan it has you on, and if you're not sure which you should be on, log in to your SLC account and check it matches up. You could also work it out by doing the maths on the level of deductions on your payslips.

MoneySavingExpert.com founder Martin Lewis explains: "If you're from England or Wales and started university in or after 2012, you should be on a Plan 2 loan. That means if your take-home pay is under £2,214 a month (which is a salary of £26,575 a year) you shouldn't have any deductions. If you do, there's a problem.

"If your salary is higher, then ask your employer what plan it has you on. If not, there is a way to do some maths on your payslip to work it out.

"Subtract £2,214 from your gross (before tax) monthly salary, then work out 9% of the answer (which you do by multiplying by 0.09). That should give you a rough idea of what you should be paying towards your student loan. If you're finding it's a lot more then you are likely on the wrong plan."
How to check if you've overpaid with previous employers
The first thing to do is to contact your old employer to see if it can tell you the plan it recorded you as being on. You can then dig out old payslips or old P60s to check for student loan deductions and have a go at doing the maths yourself as detailed above to check if it matches up.
Another option is to contact the SLC directly, but it can only tell you which payment plan you were on going back to March 2019, which is when it began sharing data digitally with HM Revenue & Customs (HMRC). Prior to this date, the SLC says it won't know your loan plan as recorded by HMRC, although you can log in to your online account to view annual statements and payments before March 2019.
Alternatively, go straight to HMRC. It says it can guide you through the calculation using student loan deductions information held on its systems to identify what plan your employer was using.
How to reclaim if you've overpaid
The first step is to tell your employer so the issue is fixed for the future. You can download a copy of your plan type from the SLC website and can hand this to your employer.
If you were having payments taken as if you were on Plan 1 when actually you were on Plan 2, you'll need to contact the SLC to arrange a refund. Call 0300 100 0611 (or +44 141 243 3660 from overseas), explain your situation and ask to reclaim the money you're owed.

You can also claim by sending the SLC a private message via Facebook. We've full help in our Student Loan Overpayments guide.
'I've claimed back over £1,500'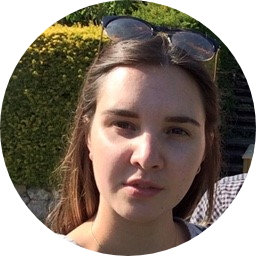 Tamryn Cooper-King (pictured right), who is on a Plan 2 loan after attending the University for the Creative Arts in the south of England between 2012 and 2015, is one of those who has been able to reclaim after she was put on the wrong payment plan.

Tamryn, who now works as an account manager in the fashion industry, told us: "I am on a Plan 2 loan and did not notice for a long time that the amount I had been repaying had been incorrect.
"Over two years ago I contacted HMRC to query it, but was told that it was higher because of the yearly bonus I receive at work, so I ignored the issue. But then after reading up on the issue and having several phone calls with the Student Loans Company and HMRC, I discovered this was not the case and I have claimed over £1,500 back."

Martin's analysis: 'Overpaid? Why it IS usually worth getting the cash back'
If you reclaim any money you've paid too early, the amount you reclaim will be added back to your student loan balance. But in most cases it IS still worth reclaiming now.
MoneySavingExpert.com founder Martin Lewis says: "The student loan interest rate is as high as 5.6% on Plan 2 loans – so it's understandable that many would think overpaying a good thing as it reduces the interest.
"However, Plan 2 student loan repayments act far more like a tax than a debt – and just like a tax, if you've overpaid, it's worth getting the cash back.
"The stats show the huge majority (83%) of those in England on Plan 2 loans are unlikely to clear their loan in full in the 30 years before it's wiped (a higher proportion of those in Wales, where the loan is lower, will).
"Therefore for them, overpaying will simply mean paying more unnecessarily, as the amount you pay will just be fixed over 30 years as a set proportion of income. Therefore taking the overpayment back won't result in you paying any more in future, so it is a pure gain – do it.
"The only people who may not want to reclaim are very higher earners (the top 17% of graduates) who will be likely to clear the loan within the 30 years. If in doubt though, and you need the cash (to pay off other debt or a mortgage, for example), reclaim your overpayments."
See more on this in our Student Loan Repayment guide.
Some have also UNDERPAID on the wrong repayment plan
The SLC also told us that in 2019/20 some 30,224 borrowers who are actually on a Plan 1 loan were on a Plan 2 repayment plan instead. That means they had a higher repayment threshold than they were supposed to – and so will have underpaid their loan.
If you're in this situation and it later becomes clear to HMRC and the SLC that you're on the wrong plan, the good news is you won't have to make up any historic underpayments. However, you will have Plan 1 deductions taken in future.
What does HMRC say?
HMRC says it makes efforts to ensure people are on the correct repayment plan, including trying to confirm with employers what type of loans employees have, and doing this before deductions are made for borrowers starting employment for the first time.
As a result, HMRC says many students who overpay only do so for a short period. It also says employers must take note of communications from HMRC as it reminds employers which student loan plan employees should be on if initially they don't get it right. In addition, employees should check they're on the correct payment plan ahead of the first payroll run.
For all the latest deals, guides and loopholes simply sign up today – it's spam-free!