Ryanair bans passengers who got Covid chargeback refunds
Ryanair has barred some passengers who received 'chargeback' refunds for Covid-disrupted flights from travelling with the low-cost airline, unless they return the money. MoneySavingExpert.com can reveal some holidaymakers who booked trips for this year were later told they could only fly if they gave back the refunds, in one case just days before travel.
We've seen dozens of reports of similar issues on the MoneySavingExpert (MSE) Forum and on social media, and we've spoken to three passengers who were told they could not fly until they returned the money. The amounts range from £400 to £630 and were awarded to passengers via the chargeback process for flights not taken because of Government advice.
There is help below setting out your options if you're in a similar situation.
What's more, the situation could be worsened after the Competition and Markets Authority (CMA) dropped an investigation into Ryanair and British Airways after the pair refused refunds for flights passengers couldn't take due to lockdown restrictions. The CMA believes the airlines should pay up but it ended its probe last week because of the huge cost of enforcement action and a lack of clarity within the law.

While the passengers we have spoken to got chargeback refunds because they chose not to fly due to Foreign, Commonwealth and Development Office (FCDO) advice against non-essential travel to their destinations last year, the worry is airlines may feel empowered more generally by the climb-down from the regulator.
MSE's campaigns team has flagged the three cases to the CAA, the aviation regulator.
What is chargeback and what happened here in a nutshell?

Chargeback is where you can ask your credit or debt card firm for a refund for a service not provided, which it then charges back to the retailer's bank. While in this case the flights themselves went ahead, the passengers felt they could not take them due to the extraordinary Covid circumstances at the time. Find full help on the scheme in our Chargeback refunds guide.

Chargeback is central to the story as the three passengers we've spoken to all claimed refunds via the scheme because Ryanair would not offer refunds for the initial flights booked for summer 2020.

While it's unclear if Ryanair should or shouldn't have provided those refunds for the 2020 flights, the airline then barred them from taking 2021 flights they had booked unless they paid back the chargeback refunds, which had been awarded to them by their card firms (American Express in all cases) as per the rules of the scheme. Lawyers agree that this was unreasonable.

The passengers were allowed to book this year's flights without any problems but only found out about Ryanair's demands when trying to check in or make a change to their booking.
In at least two instances, Ryanair's fraud department got involved, which the passengers said added extra anxiety and pressure to the situation.

Ryanair offered to return the money for this year's flights if the three customers did not repay the chargeback – however, in one case, a passenger stood to lose hundreds of pounds in accommodation, car hire and Covid testing costs if she didn't travel.
There is a similar scheme to chargeback called Section 75 but this is enshrined in law so you have more rights. However, it is only for purchases that cost £100 or more on a credit card. If something goes wrong in this situation, the card firm is jointly liable with the retailer so you can get your money back. See our Section 75 guide for more.

Was Ryanair right to behave as it did?
Ryanair wasn't necessarily wrong to refuse a refund in the first instance as this is a grey area. It says its T&Cs state that if flights still go ahead they are non-refundable.

The CMA says you are not guaranteed refunds for flights when a FCDO warning is in place but says such refunds are "not impossible". However, British Airways, Easyjet, Jet2 and Virgin Atlantic all told us that passengers can rebook or, in some cases, request a voucher in this scenario. The three Ryanair passengers we spoke to say they were not given these options.
But, while it's unclear if Ryanair was right or wrong to deny the initial refunds, travel solicitors Coby Benson from Bott and Co and Colin Murphy from Leigh Day said the airline was wrong to then ban passengers from flying unless they paid the money back. Mr Benson told MoneySavingExpert: "The question is whether or not there were 'reasonable grounds' to deny the boarding, and in this case I don't think there are."
Sylvia Rook, one of the lead officers for the Chartered Trading Standards Institute (CTSI), added: "The financial institution that awarded the chargeback clearly believed that Ryanair was in breach of contract and that the consumers were entitled to a refund, in which case it would seem unreasonable for the company to try to reclaim the money for flights the consumers could not take."
Mastercard and Visa added that while a retailer has the opportunity to challenge a chargeback claim, the card firm's decision is final. Amex would not give its view on this issue.
Neither the CAA nor the CMA would comment on the specifics of these cases, but we understand from regulatory insiders that using chargeback should not affect a consumer's ability to make a subsequent purchase with the same business. British Airways, Easyjet, Jet2 and Virgin Atlantic all said they would not prevent passengers who had received a chargeback from travelling in future.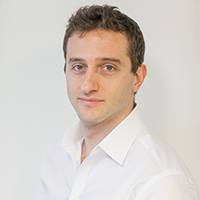 'This is outrageous from Ryanair but chargeback is still safe to use.'
Guy Anker, MoneySavingExpert.com deputy editor, says: "This is outrageous from Ryanair. Some may have sympathy for the airline given it incurred the costs of the original flights that went ahead that passengers chose not to take. However, it's used up any sympathy by the way it's treated holidaymakers afterwards.
"The concern is this could happen again, so if you've made a chargeback against Ryanair then think twice before booking with it again. If you've a booking and you've already been asked to return chargeback money before you can fly then you have official complaints channels you can use to try to free yourself of the 'debt' such as an official dispute resolution body (see below).
"But don't let this put you off using chargeback. It is still a very useful scheme and we don't recall ever seeing an incident such as this before. Even if it's to get money back off Ryanair then do just that and pick another airline to fly with after."
Gaynor: 'This totally unforeseen payment demand took stress to a new level just three days before my holiday'
Gaynor Johnston, from Buckinghamshire, who works in the pharmaceutical industry, had received a £407.94 chargeback refund for Ryanair flights for her and friends to Ibiza last year. This year, she booked a trip to Portugal with her family, but three days before departure was told she couldn't fly unless she repaid the refund. Gaynor felt she had no choice but to do so, or she risked losing out on the villa, car hire, Covid tests, passport renewal and airport parking she'd already paid for.
She said: "Travelling with Covid restrictions is stressful but this totally unforeseen payment demand took stress to a new level. Ryanair took a new booking for flights and surprised me when I tried to check in online three days before travelling to discover this demand."
Here's an email where Ryanair's 'fraud support' department confirms it wants the money on the basis that it states Gaynor was never entitled to a refund in the first place.
Matthew: 'Ryanair has no regard for its customers'
Matthew Glover, from the West Midlands, successfully completed a £632 chargeback for flights to France last August for him, his wife and two sons, and rebooked the same holiday for July this year. However, he later changed his mind and logged into his Ryanair account to amend the destination a week before he was set to travel. Only then did he discover in his online account that he 'owed' £632 and that he couldn't amend his booking or get on the flight unless he repaid the money.
Matthew ended up cancelling the flights and got a full refund from Ryanair but the £632 'debt' still remains on his account so he cannot travel with the airline until that is paid. He said: "The situation has been really badly handled by Ryanair and the lack of communication is very poor. To me, it feels like Ryanair is following the easiest path of action for itself regardless of the impact on its customers."
Frustrated passenger: 'I will never use Ryanair again'
Another Ryanair customer, who wishes to remain anonymous, was told when he logged into his account to reserve seats four months before a family holiday to Cyprus in July 2021 that he owed £600 or would be unable to travel. He ended up cancelling and received a full refund, which he used to book alternative flights with a different airline.
He'd originally received a £600 chargeback refund for flights for himself and friends to Portugal in September 2020. He said: "At no point was I told there was an outstanding amount that would need to be paid before my new booking was valid – before, during or immediately after making the booking. After the awful 18 months everyone has just had it has upset me much more than I imagined and I will never use Ryanair again."
The screenshot below details an exchange between the anonymous Ryanair customer we spoke to and the budget airline, where it says Ryanair's "fraud department" requires payment.
What to try if you've been told you need to repay a chargeback refund before you can fly with Ryanair

Here's what you can try:
First complain directly to Ryanair to ask it to change its mind (but success isn't certain). The reality here is that you want to be able to fly, so in the first instance contact Ryanair as other methods may take too long.

We've seen unconfirmed reports of Ryanair backing down and removing payment demands from some customers' accounts after they challenged having to repay chargeback refunds. You can use free complaints tool Resolver to help you submit an official complaint if you're struggling to reach Ryanair's customer services team immediately.


If Ryanair still refuses to let you fly unless you pay a chargeback refund, you then have a choice about what to do next. You could:

- Pay the chargeback so you can go on holiday and fight the airline to get it back once you return (see below), although there are no guarantees you'll win.

- Get a refund from Ryanair for the flight you're not being allowed to travel on and use another airline to go away, but bear in mind if you want to book with Ryanair in future you'll potentially face this same problem again.

What to try if you paid the chargeback and want a refund
Here's what you could do:
Submit another chargeback with your card provider. You could always try it but there's no guarantee of success. Of course, get your money back via chargeback for a second time and you may be banned again from checking in to future Ryanair bookings.


If you don't want to submit another chargeback, or your request is unsuccessful, you can complain to Ryanair's 'ombudsman'. In this scenario you will need to have already complained to Ryanair and given it at least eight weeks to respond. Ryanair's 'ombudsman' is an alternative dispute resolution (ADR) scheme called AviationADR, which the airline rejoined earlier this year.

AviationADR couldn't give us a view on how it would adjudicate complaints of this nature though. You could also try complaining to the CAA but it's unlikely to consider complaints where the airline has an ADR scheme in place.


Use the small claims court as a final resort. If you still haven't been given a refund or the right to fly in future, your final option is to take Ryanair to the small claims court. You can take your complaint to a county court in England, Wales and Northern Ireland, or to a sheriff court in Scotland.

To use the courts' small claims system, your claim needs to be under £10,000 in England and Wales, under £5,000 in Scotland or under £3,000 in Northern Ireland. See our Flight delays guide for more information on this. However, be aware that there are no guarantees of success.
You can also lodge a complaint about Ryanair with the CTSI by contacting the Citizens Advice consumer helpline. The CTSI won't deal with complaints on an individual basis but it can consider whether to raise any concerns with the CMA or whether to take a business to court itself.
I've made a booking with Ryanair – should I be worried if I've used chargeback?
If you've successfully claimed a chargeback refund from Ryanair then bear in mind any new booking now comes with a risk. Of course, if Ryanair is very cheap there may be some scenarios where it's cheaper to pay the new fare and the chargeback money than to go with another airline, though we'd still suggest fighting any request to pay money back.
What do the regulators say?
A CMA spokesperson said: "We are unable to comment on individual complaints. Whether or not consumer law has been broken will depend on the individual facts and circumstances of each case. All companies need to abide by consumer law and customers who think they have been unfairly treated can contact Trading Standards or the relevant sector regulator – for example, the Civil Aviation Authority for airline complaints."
The CAA declined to comment.
What does Ryanair say?
A Ryanair spokesperson said the following statement applies to all three of the cases we've put to it, despite it being addressed specifically to Gaynor's husband. They said: "Mr Johnston initiated a chargeback via his bank for the value of his flights. However, refunds are only permitted for cancelled flights so the outstanding balance was added to Mr Johnston's Ryanair account as this is still owed to Ryanair.
"Ryanair flights that operate as scheduled are non-refundable – this is clearly outlined in Ryanair's T&Cs agreed by the customer at the time of booking."
When we asked Ryanair why it processed and accepted payments for new bookings before telling customers they owed it money, it said that in all three cases it offered full refunds for the new flights if customers didn't want to repay the chargeback refund.
The airline's T&Cs state: "We may refuse to carry you or your baggage on any flights operated by an airline of the Ryanair Group, if... you owe us any money in respect of a previous flight owing to payment having been dishonoured, denied or recharged against us."
For all the latest deals, guides and loopholes simply sign up today – it's spam-free!
Join the MSE Forum discussion