Sainsbury's opens its first checkout-free store joining Aldi, Amazon and Tesco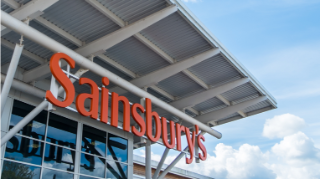 Sainsbury's has today (30 November) opened its first checkout-free store where shoppers can pick up their groceries and leave without needing to scan items or pay at an in-store till.
The first branch to take on the new Sainsbury's format, which is called 'SmartShop Pick & Go', is in Holborn, central London. It will use the same technology as Amazon, which launched its first UK till-free 'Amazon Go' store in February. Aldi and Tesco also opened their first check-out free stores in London last month.
See our Supermarket Shopping Tips guide for info on how to slash your grocery bills.
How Sainsbury's new store works in practice and how shoppers are billed
Before visiting Sainsbury's new checkout-free store you'll need to download its SmartShop app for free via the App or Google Play stores, if you haven't done so already. You can then link the app to a credit or debit card. You can do this by heading to your account in the SmartShop app and adding a new payment method.
Once at the shop, you will then need to scan a QR code in store using the SmartShop app. Inside, camera technology will log what you take off the shelf and automatically add this to your online basket, it will also know to remove anything you later put back onto the shelf.
To leave the store, you will need to scan the in-store QR code again via the SmartShop app. Your linked card will then be charged for the items you've picked up and you will be emailed a receipt shorty after.
There is no minimum or maximum spend and you can earn and spend Nectar points when shopping in the new store via the SmartShop app.
You'll still need to have your ID checked to buy certain items, such as booze
There will be Sainsbury's employees on hand in the store to assist customers should you need help.
Age restricted items, such as alcohol and tobacco, will be in a separate section of the store, which is monitored by employees - so you may still need to have your ID checked to purchase these items (although you have to be 18 and over to be able to register for the SmartShop app).
You will be able to contact Sainsbury's about any disputes
Sainsbury's says you can speak to any of its in-store staff if you have an issue with your bill. In addition, you can return an item or get a refund by going into ANY Sainsbury's store or by calling its helpline on 0800 636262.
For all the latest deals, guides and loopholes simply sign up today – it's spam-free!
Join the MSE Forum discussion