Calls made for the price cap to be immediately extended to protect those in communal buildings from soaring energy bills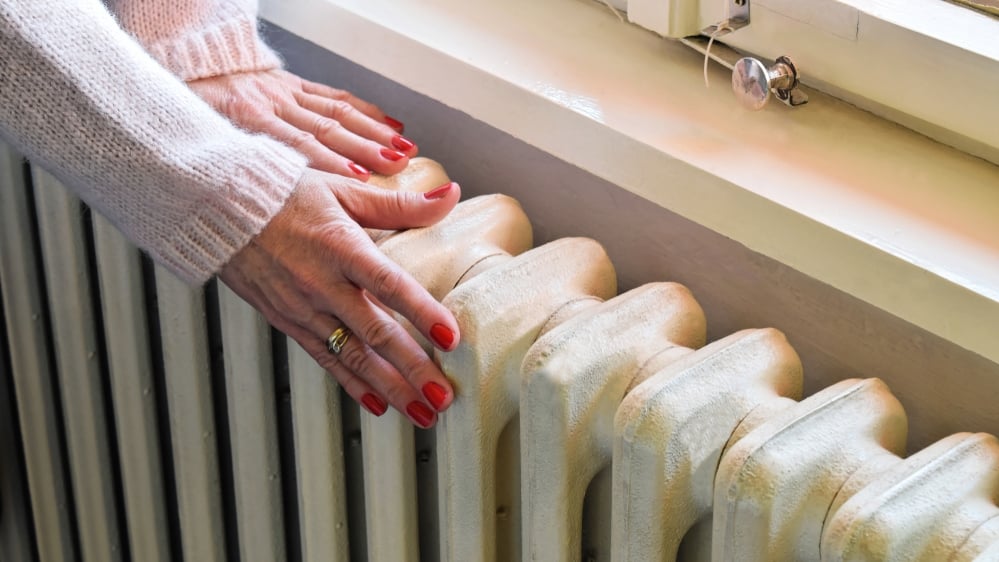 Hundreds of thousands of households could soon see their gas and electricity bills rise by up to 300% because they aren't protected by the energy watchdog's price cap, according to consultancy firm Ginger Energy, which has called on the regulator to act.
Both renters and homeowners living in blocks of flats or apartments in which they are not the freeholder have a separate owner or management company that looks after the building. Some of these buildings operate a communal energy system with the building owner choosing the provider.
The majority of the buildings affected operate on a type of communal heating system known as a heat network. However, the problem with heat networks (more on what they are below) is that they're not currently regulated by Ofgem. And, while the Government announced in December 2021 that they will be in future, this type of supply is also seen as 'commercial', which means it is not covered by the price cap for households anyway.
The price cap on energy bills stops companies immediately passing on rising costs to customers. But, according to Ginger Energy, which acts as an intermediary for building owners and residents sourcing new energy contracts, around 500,000 homes use heat networks and are not protected.
For households that do have control over their energy bills, see MoneySavingExpert.com founder Martin Lewis's answer on whether you should sit tight or fix as wholesale prices soar.
How do heat networks work?
Heat networks, also known as district heating, are a way of heating a block of flats, or even a neighbourhood, using a single central boiler, with gas pipes leading into each home to supply heating and hot water. As outlined above, these are not currently regulated by Ofgem and the supply is seen as commercial rather than domestic.
There are other types of communal system too, such as those that share just one metered gas and/or electricity entry point to the building where the owner chooses the supplier. Technically, Ofgem does consider this type of supply to be 'domestic', which means these households should be protected by the price cap.
However, Ginger Energy says these households often struggle to be accepted by a domestic supplier leading to them having to take a commercial supplier. This can be for a number of reasons, according to Ginger Energy, such as communal meters measuring usage differently and incurring extra charges.
What action is being called for?
Ginger Energy has launched a petition calling on Ofgem to urgently review the situation and to ensure all households being supplied by a heat network, or another form of communal energy, are protected by the price cap.
Ginger Energy director Lisa Gregory said: "This is an injustice and will have serious consequences for those impacted. It is highly likely that many will struggle to pay the new costs.
"We are about to have to tell the residents of some blocks that they will be paying four times the previous unit charge for their energy. We read in the media about a potential 50% rise in the cap for consumers – these customers will be seeing their costs rise four-fold."
Ginger Energy told us it has seen a 300% increase in the price of communal energy deals since last year and gave the example of one resident who paid £708 a year for their energy in 2021, who will now have to pay over £2,000 a year for their gas alone in 2022.
I receive energy communally, what can I do if I have a complaint?
In all scenarios, whether you've got a domestic or commercial energy contract, you should contact your supplier to complain in the first instance.
If your supplier doesn't respond within eight weeks or you're unhappy with the response you do get then you may be able to take your complaint to the Ombudsman Services for Energy.
The Ombudsman Services for Energy will look at complaints from households and so-called micro-businesses, including complaints from households supplied by a heat network that's registered with the Heat Trust - a non-profit consumer organisation that sets out customer service standards for heat suppliers. You can check to see if your heat network is registered with the Heat Trust on its website.
If the Ombudsman Services for Energy can't look into your complaint you can ask if your supplier uses an alternative dispute resolution service. If it doesn't, you might be able to take your problem to the Housing Ombudsman, or to your residents' association if there's one for your building.
What does Ofgem say?
In response to the petition, Ofgem said: "Our priority is to protect consumers and energy suppliers must treat current and future customers fairly and in line with Ofgem guidance. This clearly includes applying the price cap to contracts for domestic supply and can include situations where multiple domestic customers are supplied through a single meter. We have issued guidance on where the rules for domestic customers apply in such circumstances."
View Ofgem's website for a full list of scenarios where it considers communal supply to be domestic, and therefore protected by the price cap.
For all the latest deals, guides and loopholes simply sign up today – it's spam-free!
Join the MSE Forum discussion