Thousands of public sector workers to see redundancy payments cut after Government shake-up – your rights explained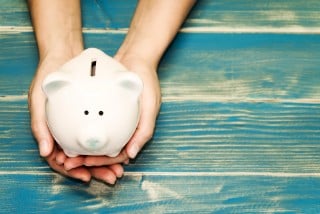 Thousands of public sector workers in England could soon see their redundancy packages cut under new rules set out by the Government that will see additional "special severance payments" (SSPs) drastically reduced. Here is all you need to know.
On Thursday (12 May), the Department for Levelling up, Housing & Communities issued new guidance stipulating that companies cut back on SSPs, which are given on top of statutory redundancy payments. Currently, companies operating within the public sector are able to make SSPs when employees are made redundant, which in some situations has increased payouts by £100,000.
The department said that most public sector workers receive redundancy pay that is "significantly better" than minimum statutory entitlements and that offering money on top of contractual payments does not provide "good value for money" for taxpayers.
Under the new rules, SSPs would only be considered in exceptional cases and these situations would have to be justified.
We asked the Government when these changes will take force and will update the piece once we know more.
For more information on your rights when leaving a job, see our Redundancy guide and make sure you always check your legal rights should you find yourself in this position.
The changes will apply to public sector workers across England
The job roles impacted include those working for a county council in England, a district council or a London borough council; those working for a National Park in England; employees of a fire and rescue authority, a metropolitan county fire and rescue authority in England, and Transport for London staff.
Make sure you know what to expect should you be made redundant
Remember, SSPs are payments on top of statutory redundancy pay - so your employer would still be legally obliged to pay you something.
You get statutory redundancy pay as a minimum, provided you've worked for your employer for two years or more. The limit is currently £544 a week if you were made redundant on or after 6 April 2021. This has gradually increased from £350 a week in 2009.

Exactly what you get depends on how long you've been in your job though, with length of service capped at 20 years (so any extra years don't count). The maximum amount of statutory redundancy pay you get is £16,320 (£16,980 in Northern Ireland). See our Redundancy rights guide for more.
For all the latest deals, guides and loopholes simply sign up today – it's spam-free!