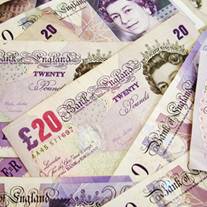 6 May 2015
We're celebrating 10 years of our Debt-Free Wannabe board and forum community this year
21 February 2012
Shoppers have reported unexpected continuous payments on statements, set up apparently without their knowledge
24 October 2007
The supermarket giant is offering a huge discount on home insurance, though it may not necessarily be the cheapest
Andrea Hirai

Community & Social Media Executive
Andrea's been an MSE site user since she googled "MoneySaving" sometime in 2002/03 (she remembers those early days when Martin answered every question) and in 2004 joined as the first Editorial team member.
Now as Community & Social Media Executive she coordinates forum and social media campaigns and Q&As highlighting where people can best save money across the site and forum.
Andrea works with organisations ranging from the Home Office to Citizens Advice and communities such as Netmums and The Student Room. Before MSE, Andrea was a Spanish, Italian and Portuguese translator, both freelance and at FT.com.
She's excited by a good bargain, her best recent success being a solid oak book/DVD/games case haggled from £200+ to £60 because "it has a hole in the back and you don't want it taking up space in your store room" (that hole is now covered by… DVDS!). She's an MFW (Mortgage-Free Wannabe) and aims to pay off her mortgage as early as possible without being too tight and pass on her MoneySaving and eco-friendly skills to her two girls.
For all important news, get MoneySavingExpert's weekly email
Full of guides, deals and loopholes, it's free and spam free