16 September 2015
We hate to mention it at this time of year - but this ain't about celebrating early, rather canny tips to save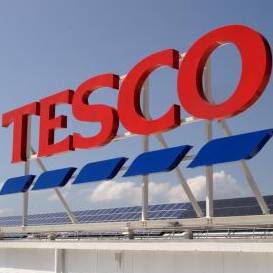 29 July 2015
Tesco's relaunching its redeem at double value scheme, this time including Tesco Direct (its Argos catalogue equivalent)
9 May 2014
From Tuesday eBay is changing its insertion fee, so if you've got lots of items to sell, you should do it now
Jenny Keefe

Lead Writer (currently on maternity leave)
As MoneySavingExpert.com's Lead Writer, Jenny covers a wide array of subjects, including travel, money-making, mental health and debt, shopping and property. She also produces apps and online tools such as the Local eBay Deals Finder and Split Train Ticket Finder.
Born in the glorious county of Essex, Jenny got the book Free Stuff for Kids for her eighth birthday, and so her passion for MoneySaving began. She's now been writing about consumer affairs for nearly a decade.

For all important news, get MoneySavingExpert's weekly email
Full of guides, deals and loopholes, it's free and spam free
8 May 2014
We're working to make MoneySavingExpert.com easier to use, whether you use the site on a desktop, a tablet or a mobile
22 January 2014
Amazon shoppers can no longer get free postage on goods under £10 delivered to home, but there are ways to get around it
8 January 2014
BT now charges for its previously-free 1571 answer phone and caller display services - so opt out now to cut costs
7 November 2012
Passengers will no longer be able escape a £6 fee by using the airline's prepaid Mastercard
21 August 2012
The firm has moved to reassure customers that bookings are safe after it announced it will offload 10% of hotels
23 March 2012
The Supreme Court has refused the Government permission to appeal against a ruling its solar subsidy cuts were unfair
9 February 2012
The Government has proposed an even greater slashing of solar subsidies, as it confirmed the first cut next month
25 January 2012
Homeowners who install solar panels before 3 March will get higher payments, after a Government appeal was rejected
13 January 2012
Easyjet passengers will no longer be able to beat booking fees with a Visa Electron card.
2 January 2012
Government plans to cut subsidies for solar panels have been ruled legally flawed by the High Court
18 November 2011
Thatcher has been voted the Prime Minister best equipped to lead Britain in 2011 by a poll of MoneySavers
31 October 2011
Solar panel gains will plummet for people who install after 11 December, under government plans announced today
Next Page