Money Saving Expert Martin Lewis OBE is a 44-year-old award-winning campaigning TV and radio presenter, newspaper columnist and author. An ultra-specialised journalist, in 2003 he founded MoneySavingExpert.com, which has nearly 10,000,000 users a month, and remains its Executive Chairman, working with the team, writing some of the guides, and being a money-saving pedant.
He has his own ITV programme, The Martin Lewis Money Show, is often credited as the "big gob in chief" behind campaigns to reclaim bank charges, PPI and council tax, was awarded an OBE for services to consumer rights and charitable services in June 2014 and topped The Grocer's 2011 Retail Power 100 list. He also has an honorary doctorate from Chester University, has featured in a top 40 bank charges protest single and, according to Google, was again the UK's most searched-for British man in 2013.
Outside of the money world he has an average score of over 400 at Scrabble (and not dissimilar at golf) and is married to Mrs MSE (Lara). Read Martin's full biography and Martin's blog.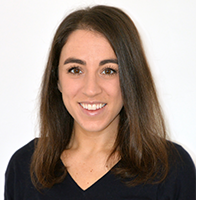 Amy joined MSE in March 2013 as Money Features Writer. She's responsible for writing new money guides as well as updating old ones. Previously she worked as a Features Writer at Financial Adviser. Amy was also a Senior Reporter at Post, a magazine for the insurance industry, after qualifying as a journalist in 2009. She's now a Senior Money Writer for MSE.
Having danced since she was three years old, Amy enjoys nothing more than popping along to Pineapple Dance Studios in her spare time to do a class, going back to her home town to watch Norwich play football (hopefully not getting thrashed), or printing off some restaurant vouchers to catch up with friends.

Andrea's been an MSE site user since she googled "MoneySaving" sometime in 2002/03 (she remembers those early days when Martin answered every question) and in 2004 joined as the first Editorial team member.
Now as Forum Manager she coordinates forum and social media campaigns and Q&As highlighting where people can best save money across the site and forum.
Andrea works with organisations ranging from the Home Office to Citizens Advice and communities such as Netmums and The Student Room. Before MSE, Andrea was a Spanish, Italian and Portuguese translator, both freelance and at FT.com.
She's excited by a good bargain, her best recent success being a solid oak book/DVD/games case haggled from £200+ to £60 because "it has a hole in the back and you don't want it taking up space in your store room" (that hole is now covered by… DVDS!). She's an MFW (Mortgage-Free Wannabe) and aims to pay off her mortgage as early as possible without being too tight and pass on her MoneySaving and eco-friendly skills to her two girls.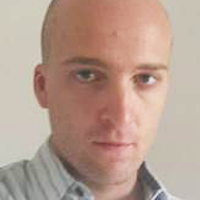 Andrew joined MSE in June 2016 as Energy Analyst. He covers some of our guides on utilities and looks after content on Cheap Energy Club. He previously worked as analyst for a wide range of subjects, from energy and construction, to entertainment and sports.
Outside of work, Andrew enjoys playing squash, watching football and rugby, going to gigs and music festivals, and attempts to play the guitar and ukulele.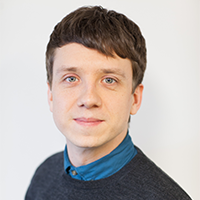 Anthony joined the MSE Deals team in November 2014. Previously he specialised in saving people money on their household bills – writing articles for an Ofcom-accredited comparison site, as well as guest blogging for sites such as BT.com and the Huffington Post.
Prior to that he studied marketing and journalism before gaining experience writing for newspapers and magazines. He landed his first ever paid writing job at a West Yorkshire news agency in 2010.
Born and bred in Scunthorpe, Anthony's been living in London since moving down south with his girlfriend (now his wife) in 2011.
When he's not busy hunting for bargains, Anthony enjoys trips to the cinema and the swimming pool, watching bands and taking part in pub quizzes. He's a self-confessed social media addict and he reckons he could beat anyone in a pickled onion eating contest.
In his spare time, Anthony writes a blog about free and cheap things to do in London.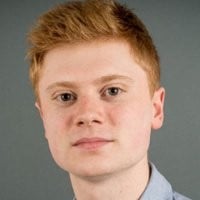 Callum joined MSE after a year working at Deadline News press agency in Scotland, where he wrote news articles for a range of national newspapers including the Daily Mirror, The Times and The Telegraph. Callum has also completed freelance work for Sky News and ITN.
Originally from Lancashire, he moved to Edinburgh for university in 2012 and first got involved in journalism there, editing his university paper and writing for the student sections of the Huffington Post and The Independent.
In his spare time, Callum plays saxophone in a number of bands and also enjoys long-distance running, although his ability has taken a severe dip since his peak at the age of 16.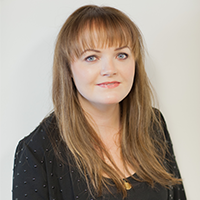 Deborah is part of the MSE Deals team which specialises in finding the site's fun deals. She works primarily on finding the best discount vouchers for eating out, shopping and days out. Deborah worked in law before joining MSE in 2008. Every day she's glad she decided to change her career.
Deborah enjoys eating out (all in the name of research, of course) shopping (ditto), making and drinking cocktails and teaching her husband to play tennis.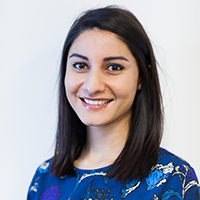 Eesha first joined MSE as a Money Analyst in November 2013. Since then she has moved to working as Martin's Money Analyst and Writer. She ensures all of Martin's articles for TV, radio and print are prepared and supports Martin while he's out filming for his TV shows. She also regularly represents MSE on the radio.
Before MSE, Eesha graduated in social anthropology in 2010 from the London School of Economics, and went on to work as a manager in a bank. In her spare time, she practises yoga and frequently goes to the gym (though probably not as often as she would like). She's also a novice dressmaker and stitches dresses for friends and family.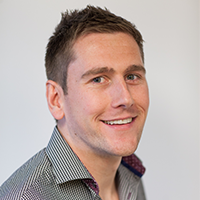 Gary joined MSE in October 2014 and is now Money & Social Editor. He has nine years of experience working on national and regional newspapers and magazines. Gary has a passion for words and a pet hate for grammatically incorrect shop or road signs.
When he's not honing his craft, he enjoys following Arsenal, where he has a season ticket. He also loves travelling and has an interesting claim to fame... he once held a world record for juggling (with 15,000 others!).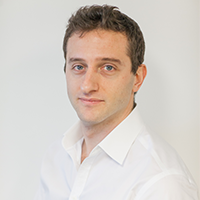 Guy manages the Editorial team (which writes the content on MSE) and is one of the site's editors, ensuring guides, the weekly email and news stories are in tiptop shape. He also regularly appears on radio and TV as a spokesperson for MSE. He joined MSE in December 2008 after a year as assistant producer on Martin Lewis' It Pays to Watch on Channel 5. Before that, he was a personal finance reporter at the Daily Mail.
His MoneySaving skills are best demonstrated when haggling. He never misses a chance to get a few quid off when shopping for clothes or to cut his digital TV and mobile phone bills by playing the 'I'm going to cancel my account' card.

As MoneySavingExpert.com's Lead Writer, Jenny covers everything from travel and money-making to property and shopping tips. She also looks after apps and tools such as the Local eBay Deals Finder and Amazon Discount Finder.
Despite working at MSE for 13 years, Jenny still can't believe she gets paid to research how much 1980s My Little Ponies fetch on eBay.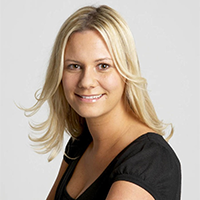 Jo is one of the site's editors and manages the Money and Insurance teams, ensuring guides and the weekly email are in perfect shape. She is also one of MSE's main spokespeople.
She joined MSE at the beginning of 2014, but has more than 10 years' experience as a personal finance and consumer journalist. An award-winning journalist, she spent four years as the editor of money magazine Moneywise, its website and TV channel and more recently as personal finance correspondent for the Mail on Sunday.
When she's not at work fighting the corner of the consumer, she's busy training for the London Marathon, and trying to convince her other half that getting a dog would be a great idea.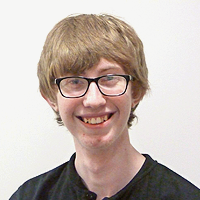 Jordon is MSE's Coupon Kid, writing and filming the best deals and tricks to save money. He was one of the first people in the UK to start the extreme couponing trend and has been teaching others to do the same since he was 15. He is a regular (and the youngest) spokesperson for MSE.
Jordon does a lot of charity projects. His proudest MoneySaving moment was getting a £600 food shop for only 4p by using coupons, and donating it to a London homeless shelter.
A Star Wars fan, he aims to control coupons with the force by the end of the year. Jordon also loves free food, acting, travelling (on the cheap) and seeing a cashier's face when you hand them 500 coupons… it's a picture!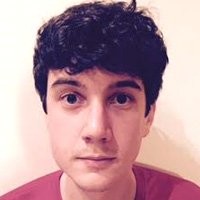 Karl joined MSE in May 2016 as a Personal Finance Researcher. He is part of a team that ensures the site's money products are relevant and up to date. Since undertaking a work experience placement with MSE in 2007, Karl graduated in business before going on a long period of extensive work and travel – much of which was in New Zealand.
As a natural MoneySaver, Karl regularly scours MSE for the latest tips and deals. He's an avid fan of Liverpool FC and enjoys nothing more than commuting by bicycle.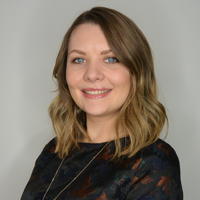 Katie arrived at MSE in October 2016 after working at a PR agency. She looks after MSE's relationships with other journalists, TV news programmes, radio stations, newspapers and websites, spending her time shouting about the great work that MSE does to protect consumers and deploying our experts to share their money tips on breaking news stories.
Previously a short-film producer, Katie loves movies and film festivals, especially the golden-age Hollywood classics (she fancies herself a Grace Kelly!). She's also a keen volunteer, running a Guides and Scouts unit at Great Ormond Street Children's Hospital and fundraising for a child protection charity, Dot Com Children's Foundation.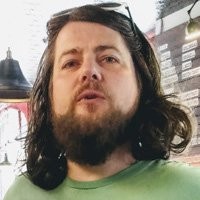 Kelvin joined MSE as Consumer Writer in August 2017. He moved to London to go to university and started out as a music writer in the early 2000s. Realising music writing wasn't going to make it easy to afford food, he moved into news writing, then into technology, before returning home to Norfolk for a couple of years for stints in freelancing, content marketing and angling.
He's an embattled Norwich City supporter of some years and into music of the alternative/indie/unlistenable variety, although he thinks R Kelly's Ignition (Remix) is probably the best song ever written. He also enjoys cycling, lame films, making sandwiches, proper beer, running, shooting and swimming.

Megan joined MSE in March 2015 as a Consumer Writer, became Senior News Reporter in May 2017 and was promoted to Assistant News & Features Editor in June 2018. She has a keen interest in consumer rights, campaigning and investigations.
In her spare time she captains a netball team, tries to improve her long-distance running (which probably can't yet be considered long distance) and can usually be found at the stables on the weekend.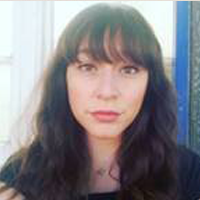 Moa joined MSE in November 2017 as Copywriter, to work on many of the emails from MSE's Cheap Energy Club and Credit Club. She became Income & Benefits Writer in June 2018.
She got her start in freelance journalism before moving to London from Sweden in 2009. Since, she's earned a degree in journalism and covered topics such as entertainment, mortgages and property investment.
In her spare time, she loves reading and going to the theatre, museums and galleries, hanging out with her cat, cooking, travelling and (slowly) learning new languages.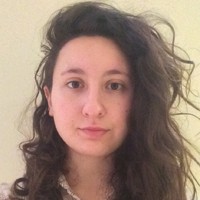 Naomi joined MSE in November 2017 after graduating with a degree in English literature. Originally an intern on the News and Features team, she moved to the Money and Deals sections of the site, helping to make sure our guides and content are up to date with the latest tips, before taking on the role of News Reporter in September 2018.
Outside work, Naomi hones her MoneySaving skills by looking out for bargain tickets to the cinema, theatre or galleries. She also enjoys cooking and eating new foods, trying to improve her rusty French skills, and nurturing her ever-growing cactus collection.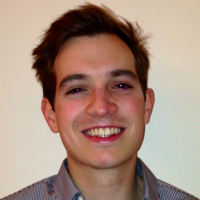 Nick joined MSE as an intern before becoming our Consumer Analyst in April 2014, a Consumer Writer in July 2015, then Copywriter for MSE's Credit Club in April 2017.
He studied English and European law, spending a year abroad in the Netherlands as part of his course. He spends most of his money on travelling and spent every summer as a student "somewhere tropical and green". He still tries to go camping and hiking at least once a year.
He enjoys reading fiction (ashamedly mostly crime novels), is interested in economics and technology, and watches a lot of Korean and Asian movies. He's yet to grow out of his childhood love of video games – Mario is his hero.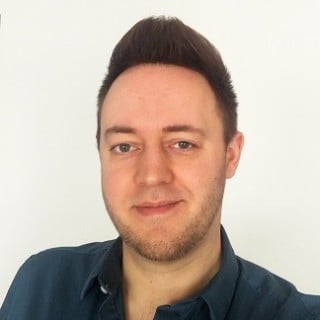 Oli joined MSE in November 2015 on the Deals team. Prior to becoming a professional MoneySaver, Oli spent five years as a radio presenter for a group of stations (now known as More Radio) in Sussex and wrote a monthly music column for a regional magazine.
Oli still puts his radio voice to good use, contributing weekly to the TalkRadio breakfast show (Mondays at 9.45am) talking the best deals around with Julia Hartley-Brewer. He can also be heard giving MoneySaving tips on local BBC radio stations.
Not wanting to be labelled as having a face for radio, you'll often see Oli pop up in MSE videos on Twitter and Facebook, showing you how to get the best deals and freebies – even if it means standing in busy Covent Garden in London wearing nothing but a dressing gown to bag a free breakfast. Really, this happened.
Rhiannon joined MSE in May 2015 as a Deals Researcher. Having been to university to study forensic chemistry then again to earn a research PhD in inorganic chemistry, she has been researching deals, couponing, collecting freebies, product testing and discount shopping for longer than she'd care to admit.
Before MSE she worked for an automotive catalytic company, but decided a change was in order after coming home covered in chemicals one time too many.
She enjoys travel, speaks Japanese and has expertise in money saving in Japan as well as making vegan sushi and shojin ryori cuisine.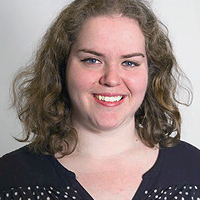 Rosie joined MSE's Money team in July 2015, helping to ensure the money content on the site is up to date with the best products and tips. Having made a slightly circuitous route from a chemistry degree to writing for a theatre website to MSE, she is enjoying learning the financial ropes and helping people (including herself) save money.
In her spare time, she mainly spends all her money saved on trips to the theatre (about which she also chips in content occasionally for MSE) and finds the odd bit of time to work behind the scenes at shows. And she has finally joined a choir.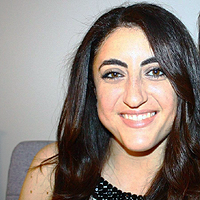 Sarah joined MSE in November 2015 as a Deals Researcher. Since then she's moved to the Money team as a Money Writer to become expert in all things mortgages. Before joining MSE, Sarah worked for a tech start-up and before that was a freelance writer.
Outside work, Sarah enjoys spending time in the kitchen cooking, baking and making up recipes as she goes along. She also spends a lot of time walking around London to "explore the city", although she will admit that much of this is down to her faulty sense of direction...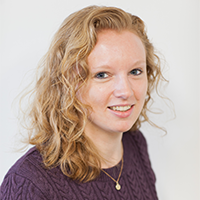 Sarah joined MSE in June 2014 as a Deals Researcher and is now Features Writer, working on everything from guides and blogs to news stories.

When she's not saving money, Sarah tries to find time to read, keep fit and teach herself to play the guitar; something which has gone unappreciated by all her previous housemates. She also enjoys travelling, usually to escape to warmer climates, but her most recent adventure was a winter trip to Norway to see the northern lights.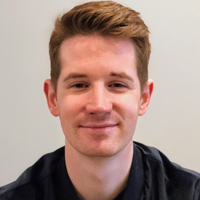 Steve joined MSE as Senior Utilities Analyst in January 2018. Previously, for six and a bit years, he was at Barclays, starting off in the branch network before moving into digital products and working as an analyst to improve the bank's anti-fraud technology.
Outside of work Steve is a bona-fide deal addict and enjoys thinking up different ways of doing things – a couple of years ago he and his wife broke with tradition and had a secret wedding on a boat in the morning and a surprise 'reveal' party in the evening. Luckily his family and friends still talk to them!
The pair have since been renovating a converted water mill in Kent, so Steve's always on the lookout for box-set recommendations for his commute into London.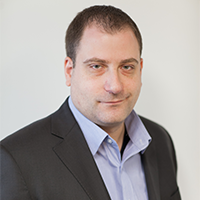 Steve is one of the site's editors and manages the News and Features teams. He oversees news on the site, is responsible for ensuring consumer and feature guides are in tip-top condition, works on the weekly email and also acts as a spokesperson for MSE.
A journalist for more than 10 years, Steve trained as a reporter on a daily newspaper in Alabama. After returning to the UK, he specialised in health journalism, working as an investigative reporter at the GP magazine Pulse, where he eventually became editor, before joining MSE in April 2014.
Away from work, Steve enjoys travelling, cinema, following Newcastle United and trying to learn Vietnamese faster than his two young (bilingual) children.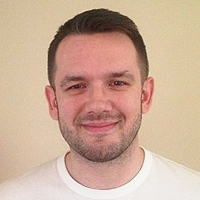 Having spent the previous eight years writing about video games, Tom joined MSE in April 2015 with the goal of becoming more financially savvy and helping others do likewise.
He looks after restaurant, hotel and theme park deals, plus a number of technology guides, and hopes to grow the site's coverage of video games.
Outside of work, Tom enjoys watching football, films and live music. He wants to see the world, have kids and a dog (not necessarily in that order).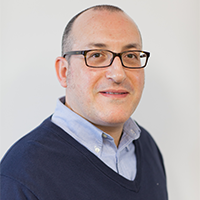 Tony joined MSE Towers in September 2011 as part of the Editorial team. His specialist subject is anything and everything insurance-related – whether it's to help you find the right deal or what you should be looking out for when selecting a type of cover.
All this knowledge was gained from a number of years working for an insurance broker and a financial research company, while he's recently completed a degree in business management.
He loves spending time with his wife, impressing her with shopping vouchers and visiting family in Northern Ireland. He also has three young boys and has great fun causing mischief with them – when Mrs F isn't watching, of course. He's now got an allotment patch – that's where he can be found in his free time with family Forchione.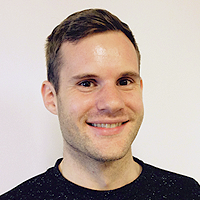 Will joined MSE in June 2015 and works to represent consumer issues to the Government and regulators, campaigning for strong consumer protections in future. He also liaises with charities and other consumer groups.
He used to work for a communications agency, keeping his clients up to date with what was happening in Parliament. He has also worked for the Equality and Human Rights Commission, and lived on a ship for three months in 2012 when volunteering for a Japanese NGO.
Will can be his own pushy parent, with Spanish class, yoga class and swimming taking up much of his evenings and weekends. He also loves a good book.