Martin Lewis, CBE, the Money Saving Expert, is a campaigning broadcast journalist who is founder and Executive Chair of MoneySavingExpert.com, by far the UK's biggest consumer website – over eight million people receive its weekly email. He has completed 11 series of his own, now live, prime-time ITV Martin Lewis Money Show, and is the resident expert on many other shows, as well as a guest presenter on Good Morning Britain.
In 2016, Martin founded and funded the influential Money and Mental Health Policy Institute charity, which he now chairs. Over the years he's spearheaded major financial justice campaigns, including bank charges reclaiming (over seven million template letters downloaded), PPI reclaiming (a jaw-dropping £34.4 billion has been paid out) and a successful large-scale campaign to get financial education on the national curriculum.
And to really embarrass him/show off... in profile pieces, the Financial Times called him "the most successful journalist in the world, ever", The Guardian called him "the most trusted man in Britain" and The Economist said he "has a good claim to be the most influential man in British politics".
For full wiki-level information, read Martin's full biography | Martin's blog | Martin's Charity Fund.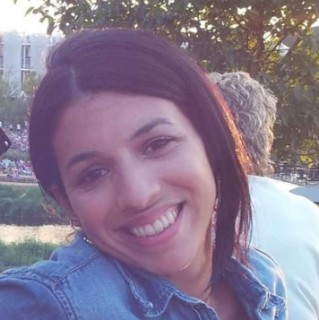 Amalia joined MSE in October 2019, having spent three years as a freelance journalist covering everything from unpaid internships, the Papal visit to Armenia and blockchain technology. Now part of MSE's Money team, she is keen to help readers navigate the maze of tax and benefits.
In her spare time, Amalia used to enjoy mountain hikes, sipping on cocktails and was partial to a delicious tasting menu – but since she had her baby, all she wants to do is curl up into a ball and get more than two consecutive hours of sleep.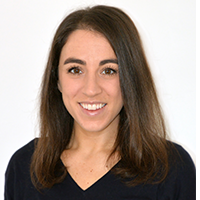 Amy joined MSE in March 2013 as Money Features Writer. She's responsible for writing new money guides as well as updating old ones. Previously, she worked as a Features Writer at Financial Adviser. Amy was also a Senior Reporter at Post, a magazine for the insurance industry, after qualifying as a journalist in 2009. She's now a Senior Money Writer for MSE.
Having danced since she was three years old, Amy enjoys nothing more than popping along to Pineapple Dance Studios in her spare time to do a class, going back to her home town to watch Norwich City play football (hopefully not getting thrashed), or printing off some restaurant vouchers to catch up with friends.
Andrew joined MSE in June 2016 as Energy Analyst. He covers some of our guides on utilities and looks after content on Cheap Energy Club. He previously worked as an analyst on a wide range of subjects, from energy and construction to entertainment and sports.
Outside of work, Andrew enjoys playing squash, watching football and rugby, going to gigs and music festivals, and attempts to play the guitar and ukulele.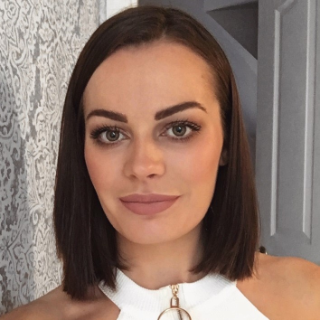 Becca joined MSE in October 2018 as a Social Media Assistant, and became Senior Social & Community Executive in January 2022. She is responsible for helping to drive traffic to the site with fun and informative posts to help MoneySavers on Instagram, Facebook and Twitter.
She has a background in marketing and studied English at university.
In her free time, Becca enjoys going to the gym and is always hunting down the best budget beauty buys. She's also into her skiing and is always looking for the best way to carve out the cheapest deals for her annual ski trip.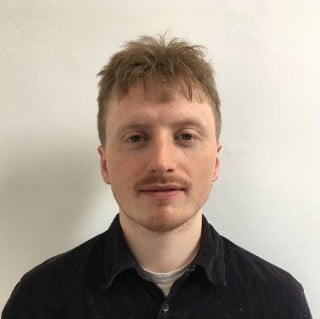 Benjamin joined MSE as an Editorial Assistant in June 2022, having worked as a senior sub-editor at an investment research company beforehand.
After growing up in Norwich and studying English at university in Sheffield, Benjamin moved down to London for work in autumn 2020.
He spends a lot of time in the city's many parks, pubs and supermarkets, is an avid film fan and enjoys painting. Benjamin's also a massive football fan, experiencing the dizzying highs and terrifying lows of being a Norwich City supporter, and hopes to go to a few games in London's many historic grounds.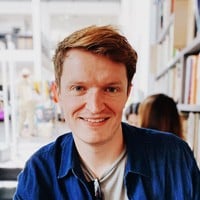 Chris joined MSE in August 2016 to help out with queries from our Credit Club and Cheap Energy Club users. Now embedded in the MSE culture, Chris has recently joined the Utilities team as an Energy & Utilities Analyst.
Before moving to London, Chris previously volunteered for Citizens Advice and the Trussell Trust. He finds his new role at MSE continues that helpful spirit.
Chris loves to travel but when he's not travelling, he's reading something from the Eland catalogue (all book recommendations welcome). Outside of work, Chris is passionate about all things food, coffee and aperitifs, and can often be found taking banal photos of London topography for his Instagram account.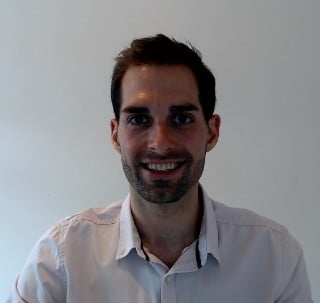 As an avid MSE reader for many years – and after switching banks to earn free money so many times – Chris decided it was also time to switch careers and joined MSE in June 2021 as a Money Analyst. He now looks after the banking and savings content on the site... including the very same guides with all those bank switch offers!
Before levelling up his MoneySavingExpert status from passion to profession, Chris was most recently self-employed as a private tutor, teaching future generations A-level maths and physics. Prior to this, Chris worked as an actuary for several banks and insurance companies.
Outside of work, Chris' priority is maximising time and experiences with his wonderful family of three. When the toddler is occupied or asleep, Chris enjoys being active – long-distance running takes the top spot, then other activities including long walks, cycling, tennis... and occasionally lifting a weight or two at the gym (or at least thinking about it). In his down time, Chris is a classic nerd – think video games, fantasy/sci-fi films, series and books, anime etc. As to be expected, he can quote the entirety of The Lord of the Rings (party trick, anyone?) – po-tay-toes! Boil 'em, mash 'em, stick 'em in a stew!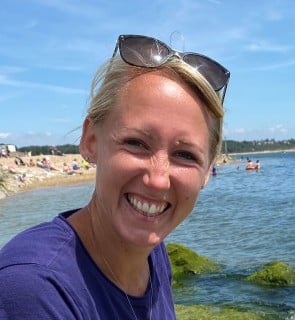 Clare joined MSE in September 2021 after a career as a chartered accountant. Having actively followed MSE for several years prior to joining the team, she is excited to be on the other side of MoneySaving tips, sharing her knowledge and researching new ideas for our guides.
Outside of work, Clare loves tackling a tricky jigsaw puzzle and reading books about true events and inspirational people. Having once wished to join the circus, she is now learning aerial silks as a hobby to keep fit.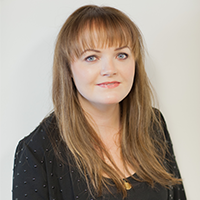 Deborah is part of the MSE Deals team which specialises in finding the site's fun deals. She works primarily on finding the best discount vouchers for eating out, shopping and days out. Deborah worked in law before joining MSE in 2008. Every day she's glad she decided to change her career.
Deborah enjoys eating out (all in the name of research, of course), shopping (ditto), making and drinking cocktails and teaching her husband to play tennis.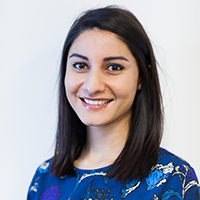 Eesha first joined MSE as a Money Analyst in November 2013. Since then, she has moved to working as Martin's Money Analyst and Writer. She ensures all of Martin's articles for TV, radio and print are prepared and supports Martin while he's out filming for his TV shows. She also regularly represents MSE on the radio.
Before MSE, Eesha graduated in social anthropology in 2010 from the London School of Economics, and went on to work as a manager in a bank. In her spare time, she practises yoga and frequently goes to the gym (though probably not as often as she would like). She's also a novice dressmaker and stitches dresses for friends and family.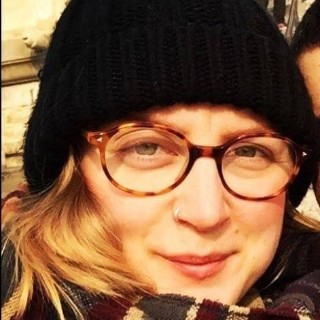 Emily joined MSE in May 2021 as a News Reporter. Prior to this, she had worked in local news journalism for almost two years after graduating with an MA in journalism in 2018. She also enjoyed a brief stint living and working in China.
Outside of the office, Emily spends most of her time writing fiction, going to the cinema, attempting to learn Japanese and pretending to go to the gym.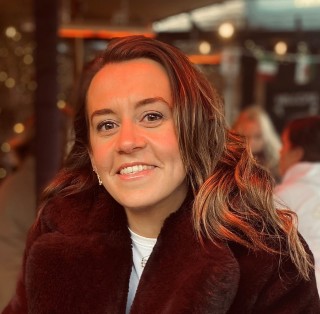 Emily joined MSE in October 2021 as part of our Campaigns team. Her focus is on delivering research projects and policy recommendations which fight the consumer's corner.
She studied history at university and previously worked for a market research consultancy, where her work centred on understanding the experiences of consumers in the financial services and energy markets.
Outside of work, Emily likes to explore different bars and restaurants, attempts to do home workouts, and reads, with the aim of meeting her (potentially overly ambitious) Goodreads challenge.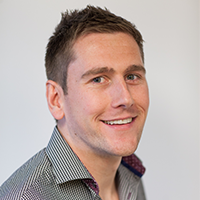 Gary joined MSE in October 2014 and is now Energy & Utilities Editor. He has nine years of experience working on national and regional newspapers and magazines. Gary has a passion for words and a pet hate for grammatically incorrect shop or road signs.
When he's not honing his craft, he enjoys following Arsenal, where he has a season ticket. He also loves travelling and has an interesting claim to fame... he once held a world record for juggling (with 15,000 others!).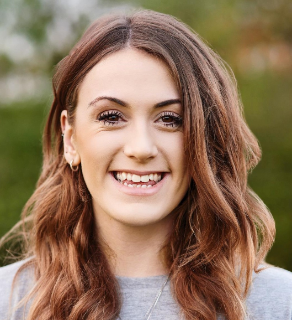 Georgia-May joined the MSE Deals team in January 2022, having previously worked in marketing and magazine journalism.
She looks after the restaurant vouchers and days out deals, among lots of other things.
In her spare time, you'll find her at the gym, enjoying drinks with friends or watching EastEnders.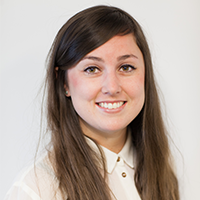 Helen joined MSE as Assistant Editor, News and Investigations in November 2020. It's her second stint at the site after working as a news reporter and later as a senior news reporter between 2011 and 2015.
An award-winning journalist, Helen worked as both deputy editor and acting editor at financial magazine Moneywise, and as digital deputy consumer editor at The Sun during her five years away from MSE.
In her spare time, Helen tries to practise what she preaches by bagging a bargain on everything from gym classes to globetrotting and dining out.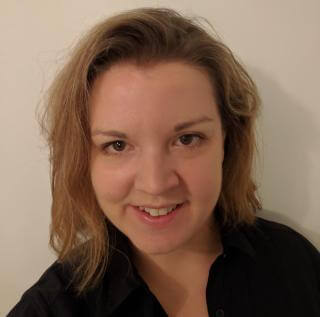 Helen joined MSE in August 2019 as Banking Editor, looking after the banking and insurance content on the website. As of January 2022, she's now Deputy Editor.
Before joining MSE and becoming a journalist, Helen spent much of her time talking to them as a PR, first for a debt help charity, then for a consumer credit trade association. Away from MSE, Helen spends her time travelling, doing pub quizzes, playing board games or walking.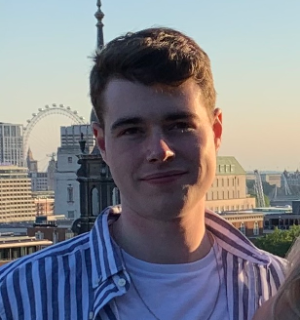 James joined MSE in August 2021 as a News Reporter. Prior to this, he worked as a freelance journalist at the Daily Mail and SurreyLive while completing his MA in newspaper journalism earlier in 2021.
James spent his primary school years living in Hong Kong and has since developed a passion for travelling. In his spare time, James is either at the gym or socialising with friends while continuing to occasionally report on local news in his home patch in Surrey.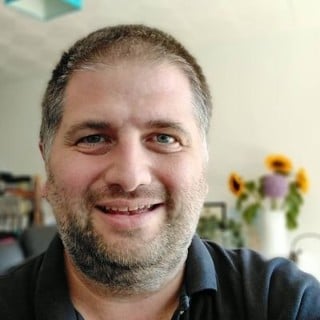 James joined the MSE Forum team in November 2020. His role includes answering queries from Forumites and scanning the thousands of messages posted on the site each week for threads to share on MSE's social media channels. James also keeps a lookout for posts that might be useful for MSE's News team.
James lived in Madrid for a year while studying history and Spanish. His background is in community news, running a neighbourhood website in central London reporting on all aspects of local life, from council meetings to culture.

As MoneySavingExpert.com's Lead Writer, Jenny covers everything from travel and money-making to property and shopping tips. She also looks after apps and tools such as the Local eBay Deals Finder and Amazon Discount Finder.
Despite working at MSE since 2005, Jenny still can't believe she gets paid to research how much 1980s My Little Ponies fetch on eBay.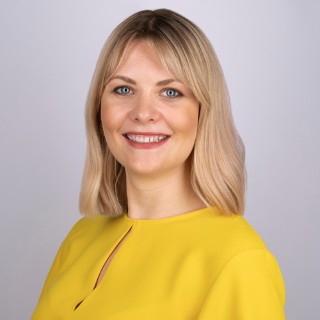 Katie arrived at MSE in October 2016 after working at a PR agency. She looks after MSE's relationships with other journalists, TV news programmes, radio stations, newspapers and websites, spending her time shouting about the great work MSE does to protect consumers and deploying our experts to share their money tips on breaking news stories.
Previously a short-film producer, Katie loves movies and film festivals, especially the golden age Hollywood classics (she fancies herself a Grace Kelly!). She's also a keen volunteer, running a Guides and Scouts unit at Great Ormond Street Children's Hospital and fundraising for a child protection charity, Dot Com Children's Foundation.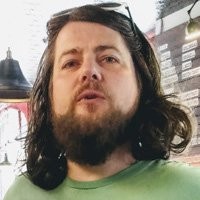 Kelvin joined MSE as Consumer Writer in August 2017. He moved to London to go to university and started out as a music writer in the early 2000s. Realising music writing wasn't going to make it easy to afford food, he moved into news writing, then technology, before returning home to Norfolk for a couple of years for stints in freelancing, content marketing and angling.
He's an embattled Norwich City supporter of some years and into music of the alternative/indie/unlistenable variety. He also enjoys cycling, lame films, making sandwiches, proper beer, running, shooting, swimming, walking the dog and collecting cats.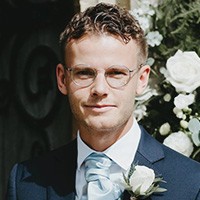 Kit joined MSE in March 2019, having spent three years as an online journalist with ITV News. As one of MSE's Money Writers, he covers everything from mortgages to student finance, reclaim to pensions.
In his spare time, Kit enjoys reading, football, travelling and seeing friends. He also volunteers at a homeless shelter and pitches in with the Canal & River Trust when he can.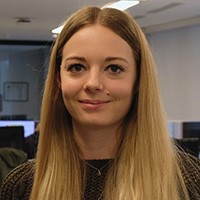 After moving to London from Suffolk in early 2016, Laura first joined MSE in the User Relations team, answering queries from Cheap Energy Club users. In April 2018 she moved to the Deals team as a Deals Researcher & Writer, where among lots of other things, she looks after our glasses deals, Cheap Gyms guide and high street sales.
In her spare time, Laura enjoys going to the gym and is currently training for her first half-marathon. She's always looking for a discount for a meal out or a new way to get hold of some cheap shoes (for research, of course!).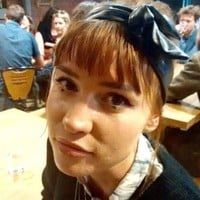 Laura presides over restaurants, beer, theme parks and theatre deals. She comes from a content and marketing background, which has opened up all sorts of high jinks, like hooking Levi Roots up to a GoPro and following him down the Olympic Park's ArcelorMittal Orbit slide. Laura co-wrote a manual called How to Live for Free, and has varying degrees of success in sticking to her own advice. Her biggest freebie (but also her most ill-advised) was getting her eyebrows tattooed for nowt.
Laura's special superpower is finding ways to go to the theatre cheaply or for free (nobody should pay full price). When she's not watching Bunraku puppetry or above-a-pub fringe shows, she's script reading, reviewing theatre, making headgear for her next festival and hanging out with the lads (read: her houseplants).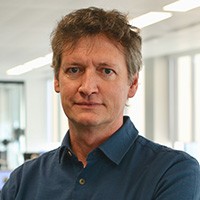 Marcus joined MSE in September 2018. As Editor-in-Chief, he's in overall charge of all of MSE's activities. He's the former Head of Online for BBC Scotland, where he lead teams making digital content for audiences in Scotland and the UK, and worked with colleagues across the BBC to help shape its digital strategy.
His background is in news – he was an editor on Newsnight for many years, and a producer in the BBC's bureaux in Moscow, New York and Washington. Marcus also worked as a science producer and commissioner for the BBC, winning a BAFTA and a Grierson award for his documentaries.
Marcus spent a year as a journalism fellow at Stanford University, where he studied the impact of digital technology on public-service journalism, and once stood next to Steve Jobs in the supermarket.
Away from MSE, Marcus spends his time not writing his novel.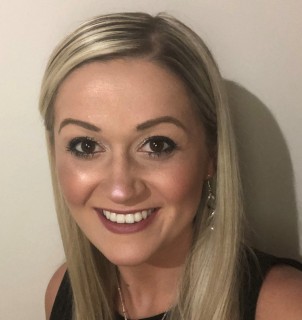 Molly works in the MSE Press Office, and was made Senior Press Officer in 2022. She has been with MSE since 2019, when she first joined as Forum Executive.
She studied multimedia journalism at university and worked in local news after graduating, writing for online and print, as well as newsreading on radio.
Outside of work, Molly is usually found in a theatre, watching Disney movies or drinking tea. She loves a bargain in the sales, and is forever collecting points on her many free loyalty cards in an attempt to convince herself that she is being truly MoneySaving.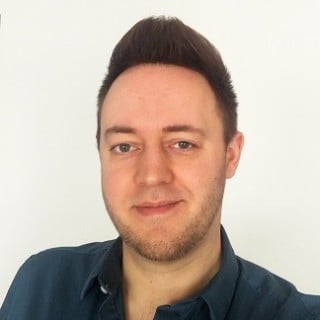 Oli joined MSE in November 2015 on the Deals team. Prior to becoming a professional MoneySaver, Oli spent five years as a radio presenter for a group of stations (now known as More Radio) in Sussex and wrote a monthly music column for a regional magazine.
Oli still puts his radio voice to good use, regularly talking about the latest MoneySaving tips on national and regional radio stations.
Not wanting to be labelled as having a face for radio, you'll often see Oli pop up in MSE videos on Twitter and Facebook, showing you how to get the best deals and freebies – even if it means standing in busy Covent Garden in London wearing nothing but a dressing gown to bag a free breakfast. Really, this happened.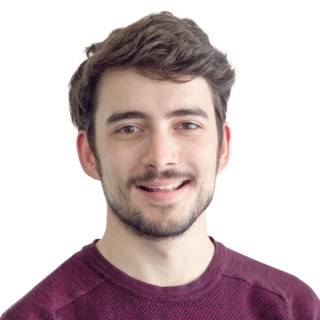 Petar joined MSE as a Money Analyst in October 2019, before moving to the News team as a Senior Reporter in April 2021. He's also currently filling in for Eesha as Martin's researcher, supporting the Money Saving Expert across his TV, radio and print appearances.
Having graduated with a degree in law, Petar previously worked at a private client firm before joining an energy switching start-up, where he developed his interest in saving people money on their bills.
When he's not poring over his budgeting spreadsheets, you'll find him at the cinema, eating spicy food or cycling around London on a rented bike. He also enjoys playing video games, bouldering and lists of three.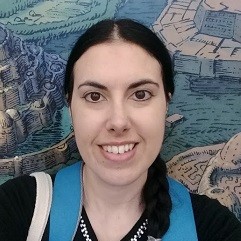 Rhiannon joined MSE in May 2015 as a Deals Researcher. Having been to university to study forensic chemistry, then again to earn a research PhD in inorganic chemistry, she has been researching deals, couponing, collecting freebies, product testing and discount shopping for longer than she'd care to admit.
Before MSE she worked for an automotive catalytic company, but decided a change was in order after coming home covered in chemicals one time too many.
She enjoys travel, speaks Japanese and has expertise in money saving in Japan as well as making vegan sushi and shojin ryori cuisine.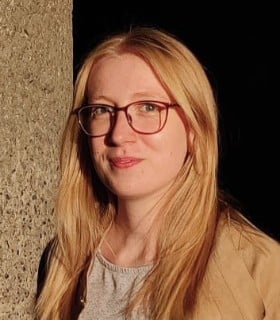 Rosie joined MSE in September 2021 as a Money Writer. Before moving to MSE, she was head of communications for an estate agent comparison website, which mostly involved writing guides and articles about moving home.
On the weekend you'll usually find Rosie reading, trying to grow something too big for her balcony, or having a drink with some friends.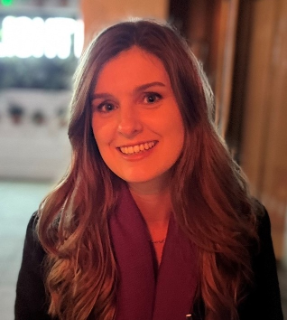 Sally joined MSE in October 2021 as part of our Campaigns team. She helps to represent consumer issues to the Government, regulators and other external bodies to help improve outcomes and protections for consumers.
Before joining MSE, Sally worked in different roles at the House of Lords. She studied history and politics at university and has an MA in US politics.
Outside of work, Sally loves experimenting with new recipes, and (somewhat consequently) is determined to finish the couch to 5K challenge and take up running.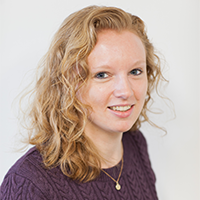 Sarah joined MSE in June 2014 as a Deals Researcher and is now Senior Consumer Writer, working on everything from guides and blogs to news stories.
When she's not saving money, Sarah tries to find time to read, keep fit and teach herself to play the guitar, something which has gone unappreciated by all her previous housemates. She also enjoys travelling, usually to escape to warmer climates. Her most recent adventure was a trip to New Zealand.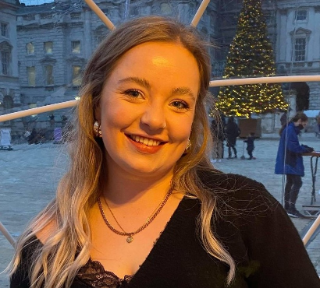 Sophie joined MSE in August 2021 after working at trade magazine Professional Adviser for nearly three years as a senior reporter. During the first lockdown, and while furloughed, Sophie extended her writing experience by working for contraceptive platform The Lowdown. The content she wrote certainly differed from her usual personal finance stories!
In her spare time, Sophie attempts to keep a solid fitness routine (albeit unsuccessfully) and also takes care of several dogs including a cocker spaniel puppy and a cockapoo.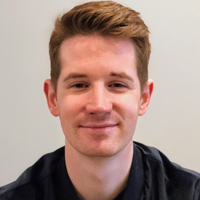 Steve joined MSE as Senior Utilities Analyst in January 2018. For the previous six and a bit years, he was at Barclays, starting off in the branch network before moving into digital products and working as an analyst to improve the bank's anti-fraud technology.
Outside of work, Steve is a bona fide deal addict and enjoys thinking up different ways of doing things – a couple of years ago, he and his wife broke with tradition and had a secret wedding on a boat in the morning and a surprise 'reveal' party in the evening. Luckily, his family and friends still talk to them!
The pair have since been renovating a converted water mill in Kent, so Steve's always on the lookout for box set recommendations for his commute into London.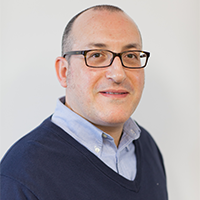 Tony joined MSE Towers in September 2011 as part of the Editorial team. His specialist subject is anything and everything insurance-related – whether it's to help you find the right deal or what you should be looking out for when selecting a type of cover. All this knowledge was gained from a number of years working for an insurance broker and a financial research company.
Tony loves spending time with his wife, impressing her with shopping vouchers and visiting family in Northern Ireland. He also has three young boys and has great fun causing mischief with them – when Mrs F isn't watching, of course.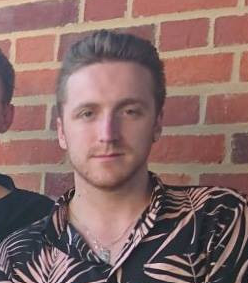 Will joined the Energy & Utilities team in April 2021 after working in TV news for two and a half years. Although he has left the news world, he remains a bit of a current affairs enthusiast. He moved to MSE to help more people with his work.
Outside the office, he's a big Manchester United fan, enjoys tennis and spending time with his cats, Mac and Mabel.