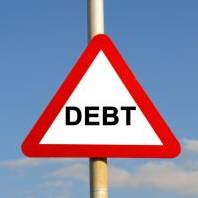 Credit card customers struggling with persistent debt are to be offered extra help by lenders, under new rules introduced by the Financial Conduct Authority.
The financial regulator today unveiled rules which firms must comply with from 1 September and which should kick in after a customer has been in 'persistent debt' for more than 18 months. Lenders will have to ask customers about changing their repayment plan, warn them their card could be cancelled and in some cases ultimately waive interest, fees and charges.
The Financial Conduct Authority (FCA) defines someone as being in persistent debt if, over a period of 18 months, the amount they pay in interest, fees and charges is more than the amount of debt they repay.
It says there are currently four million credit cardholders in persistent debt, and they pay an average of £2.50 in interest and charges for every £1 they borrow. It estimates the new rules will save customers between £310 million and £1.3 billion a year in lower interest charges.
If you're struggling with debt, don't wait for your bank to contact you - get help now. See our Debt Help guide for more info.

Get Our Free Money Tips Email!
What are the new rules?
The new rules follow a market study by the FCA, which analysed the accounts of 34 million credit card customers over a period of five years, and surveyed almost 40,000 consumers.
From 1 September, firms will be required to take escalating steps to help once they identify someone as having been in persistent debt over 18 months:
After someone has been in persistent debt for 18+ months... lenders must contact customers, prompt them to change their repayment and warn their card may be suspended if they follow the same repayment pattern. They must refer to any debt advice available.
After someone has been in persistent debt for 27+ months... They will be sent a reminder of the information above.
After someone has been in persistent debt for 36+ months... lenders must offer customers a reasonable way to repay their balance. If customers are unable to pay, the FCA says the firm must show 'forbearance' and may have to reduce, waive or cancel any interest, fees or charges.
There's no hard and fast rule over when a customer's card may be cancelled, but it could happen if after 36 months the customer isn't making faster repayments, they fail to keep up their repayment plan or they say the repayments aren't possible.
While the new rules are intended to help those struggling with persistent debt, one way to reduce your credit card interest without getting a new card is what we call 'the credit card shuffle' - where you shift debt to cards with lower interest rates, pay just the minimum repayment on those cards and then focus as much cash as possible on repaying the most expensive debt first.
The FCA says there's no definitive rule that firms must take the customer's other debt into account, but is expected they would ask about this when they decide a reasonable way to repay the balance.
Credit card firms have also agreed to voluntary measures to allow customers to opt-out of receiving automatic credit limit increases, and have agreed not to offer credit limit increases to customers in persistent debt for 12 months, which the FCA estimates will benefit 1.4 million accounts each year.
Firms who break the new rules could be subject to action from the FCA.
Martin: Rules generally good... but could have 'perverse consequences'
Martin Lewis, founder of MoneySavingExpert.com, said: "Credit card minimum repayments are dangerous – as the repayment drops with what you owe, keeping you in debt for decades. With £3,000 debt at 17.9% interest it can take 27 years to repay, yet if you fixed your repayments at £70, the minimum level for month one, you'd clear it 22 years sooner, saving £2,400 in interest.

"That's why the FCA's move to make card companies intervene on long term debt is in general a good one. However there is once concern here. Those who have multiple credit card debts should always focus on clearing the one with the highest rate first, and only making minimum repayments on the others. This way you get rid of the one that's most expensive and accruing the highest interest. 
"So if credit card firms push those doing this to repay more on their card, taking repayments away from even worse deals, it could have perverse consequences. The FCA must ensure card firms look at the entirety of someone's debts, not just their own."
What does the FCA say?
Christopher Woolard, director of strategy and competition said: "These new rules will significantly reduce the numbers of customers with problem credit card debt. Credit cards offer customers flexibility to manage their finances and repayments, but with this there is a risk customers can build up and hold debt over a long period of time - without making much headway on the outstanding balance.
"Under these new rules firms will have to help customers to break the cycle of persistent debt and ensure customers who cannot afford to repay more quickly are given help."
Have your say