Mobile cashback help
How to fight to get your money back
Get Our Free Money Tips Email!
For all the latest deals, guides and loopholes - join the 12m who get it. Don't miss out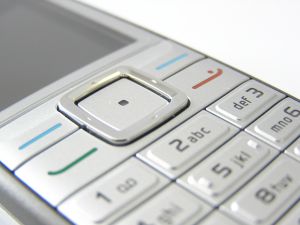 A mobile phone retailer seems to go into administration every few months. Most recently, in Feb 2008, were Simply3g and The Mobile Outlet, following Coolnewmobile and Phoneboxdirect in Nov 2007.
As a result, any cashback incentives they had offered are very unlikely to be paid out. Thereís no quick way out of the situation but this guide may be able to minimise your potential loss.
In this guide
Background briefing
The better the cashback deal, the worse the terms; and mobile cashback deals usually promote huge savings. For years, my standard line when getting a new mobile phone deal is ďfirst find the cheapest tariff, and only then go for cashbackĒ.
The idea behind this is simple, as it means youíre on the best possible deal anyway; then if you manage to get the cashback on top itís an added bonus; if you donít itís not the biggest problem. Itís my hope you followed this; for those who didnít sadly the horror of these companies collapsing can mean a big hit.
The real problem: why this happened
Cashback providers rely on most of their customers not meeting the terms of their contract, such as forgetting to claim, claiming late or not providing the correct information, so that they donít have to pay them back. The commission they are given from the network provider could be as low as a quarter of the value of the cashback, so if everyone claims they are seriously out of pocket.
People are now getting more savvy to the cashback catches, and this is part of the reason that companies like Phoneboxdirect, Coolnewmobile and now Simply3g and The Mobile Outlet have received a high number of successful claims meaning they've simply run out of money to pay everyone.
Itís a bit of a catch 22 situation; the more people learn that they need to follow the strict terms and conditions to get their money back, the more the company canít meet the demand.
Itís the fact that mobile cashback contracts offer such a high potential payback that makes them such a high risk, and sadly too many people go into the agreement with out realising this.
Frankly the networks should be hanging their heads in shame for having allowed this to happen. For more details on the other cashback tricks see the cashback warning in the cheap mobiles guide.
What is 'administration'?
This means insolvency practitioners have been called in to run each company and get what cash they can for the creditors via selling or utilising the assets. In theory a business can be kept running as a Ďgoing concerní but this is unlikely. Most likely the insolvency practitioners will simply collect in the assets, try and sell what they can and then distribute whatever cash remains to creditors.
When the money is distributed thereís a priority of who gets the money, which usually works a bit like this:
The Insolvency Practitioners (if they didnít get paid they wouldnít do the job in the first place). Sadly as there are a lot of customers the insolvency costs could be high Ė sending out letters and communicating is expensive.
Any secured creditors (if theyíve borrowed money that's secured on property/assets)
Any employees (redundancy pay)
Everyone else ranked equally (this includes customers, the Inland Revenue etc. and all will be ranked pro-rata)
What this means in practice
It means to be within any chance of getting cashback from either company youíll have to apply to the administrator for it, not the retailer. Any money left after paying the secured creditors and employees will then be split between everyone else that has submitted a claim.
Unfortunately there's only a very small chance that youíll get any money back by doing this and if you do it will not be very much, at a pure guess only 1p in the £1, and it will take some time to be resolved.
Feb 08: The Mobile Outlet
Gerald M Krasner of Begbies Traynor, Burley House, 12 Clarendon Road, Leeds LS2 9NF and Julian N R Pitts of Begbies Traynor, Glendevon House, Hawthorn Park, Coal Road Leeds LS14 1PQ, have been appointed Joint Administrators. Check The Mobile Outlet's website for more information.
Feb 08: Simply3g
Its website currently says that Michael J M Reid, CA, Meston Reid & Co, Chartered Accountants Aberdeen has been appointed as interim liquidator. Check Simply3g for any updates on the situation.
Nov 07: Phoneboxdirect and Coolnewmobile
Check the websites of both companies, Phoneboxdirect and Coolnewmobile, for latest updates.
Administrators for both: Alistair Stephen Wood and Philip M Lyon, Mazars LLP, Cartwright House, Tottle Road, Nottingham, NG2 1RT.
Cashback Q&A
Can I cancel with the network?
Annoyingly you canít simply cancel your mobile contract because the terms of the cashback deal have been broken. This is because the cashback contract you agreed to was not made with the network provider (02, 3, Orange, TMobile, Virgin, Vodafone) but with the retailer; you have a separate service contract with the network.
Be careful, if you stop paying your direct debit it is highly likely that your account will be sold to a debt collection company and you may end up with a CCJ on your credit record which will affect your financial status for many years in the future.
Is it worth taking the retailers to court over this?
No. Any action against the retailers would be fruitless as they do not seem to have any money left to pay you with.
If I paid on my credit card can I claim back from it instead?
Section 75 of the Consumer Credit Act (CCA) makes credit companies equally liable for any breach of contract by the retailer but only if the amount was £100 or more. In the case of mobile contracts each payment is considered a separate amount which means if in the very unlikely event your monthly agreement is £100 or more a month you can claim against it for your cashback money.
For full details on Section 75 see the Section 75 Refunds article.
Step-by-step guide on what to do now
There are no hard and fast rules, yet there are a number of steps you can take to maximise the chance of getting some money back and minimising the damage.
Unfortunately itís best to budget and plan based on the assumption that you won't get any money back and anything you do get is a bonus.
Step 1. Contact your network provider
Although they will not pay your cashback claim your network provider may be able to help in some other way, so it should be your first port of call.
If you have just received your phone. This wonít apply to many, but if you are still in the cooling off period of your contract (usually 7 days after you have received your phone), contact your provider to say you have changed your mind and you do not want the phone. You will need to post back the handset but this leaves you free to find another mobile contract. See the Cheap Mobiles article for more info.

Ask them if you can end your contract early. Whilst this will not happen very often, if you are near the end of your contract you may be able to negotiate leaving your contract early. Again this will leave you free to find a better mobile contract.

Ask if they will reduce your line rental. If youíve had the contract over six months, most networks should allow you to switch to a cheaper line rental deal, giving you a lower monthly outlay. So look through your networks tariff options first and then ask for the one that best suits.

If none do, and you need to get a better deal elsewhere (see Cheap Mobiles) then itís worth just moving to the very lowest line rental package possible; and taking the hit that youíll need to pay that line rental until the end of your deal.

Even if youíve not had the deal over six months, due to the cashback fiasco some networks are allowing switches and reductions anyway; though it varies. Offers reported include £5 off per month or half price line rental without downgrading your package or starting a new 12 month contract, meaning you get the same number of minutes at a cheaper price. Though you should always confirm the terms of the deal you are offered. Most providers are saying they'll look at each account on a case by case basis and some have yet to decide how they are going to respond to the issue.

Read responses and specific details for O2, Three, Orange, T Mobile, Vodafone below.
Step 2. Make a claim to the administrator
The Mobile Outlet's website already says to send a detailed statement of any amount you were owed before 15 Feb 2008 and details of any outstanding contract (future claims) to Begbies Traynor, Burley House, 12 Clarendon Road, Leeds LS2 9NF.
It's early days for Simply3g at the moment, check Simply3g's website for any updates on how to claim.
The joint administrators for Coolnewmobile and Phoneboxdirect are Alistair Stephen Wood and Philip M Lyon, Mazars LLP, Cartwright House, Tottle Road, Nottingham, NG2 1RT. The latest information is shown on the website Phoneboxdirectinfomation.
Whilst usual process is to write or submit a claim form to say how much you're owed and any available funds then spilt between all claimants, it's not likely there'll be much money in this pot so you won't get much of a refund by doing this, if anything at all.
Step 3. Is it worth suing the network?
This isnít very likely to succeed as your contract with the network didnít involve cashback. However it may be there are consumer lawyers out there who can find a route; or MoneySavers who are attempting their own small claims actions. Currently the legal route doesnít seem successful, though if anyone does succeed please do report it here to let us know.
Where to go for more advice?
Questions or concerns that havenít been answered elsewhere? Contact the Citizens Advice consumer service on 08454 04 05 06.
Network provider details
The network providers have all made statements and are dealing with the situation in slighly different ways. Find out more about your network provider below.
O2
Summary
02 does not believe it has customers affected by the recent administration and in general does not encourage cashback deals. If you think you have been affected contact customer services on:
Customer Services: 08705 860 860
From your O2 mobile: 100 (free call)
Opening times: Mon-Sun: 08.00-21.00
Website: www.o2.co.uk
Discounts reported by MoneySavers
No common 02 discounts have been reported as yet, report 02 offers.
Full statement from O2
In general terms, we donít encourage cash back. The majority of our consumer contract business is done directly through our own O2 high street shops and our online website (o2.co.uk). Where we do such business through a reseller, it is via a handful of trusted partners so the volume of cash back deals is low. That said, there is nothing wrong with cash back in principle. Consumers can and do benefit from these deals.

The problem comes when a cash back deal has complicated or unclear redemption terms. If we find any reseller offering cash back to connect to O2 where the terms do not follow the operator code, we will contact them to get them to change their terms. We will cease to do business with any reseller unwilling to fall into line with the code.

The operator code (the code of practice for the sales and marketing of subscriptions to mobile networks) can be found on the Ofcom website.

Regarding Phoneboxdirect and Coolnewmobile, we have no direct relationship with either of these companies. We do, however, have a relationship with a company called Dextra who we believe has done a small amount of business with these companies in the past. We are not aware of any instances of customers being connected to O2 through either of these companies with an unfulfilled cashback deal.
---
Three (3)
Summary
3 is dealing with complaints on a case by case basis. To discuss your case contact Customer Services:
Customer Services: 08707 330 333
From your 3 mobile: 333 (free call)
Opening times: 24 hours
Website: www.three.co.uk
Discounts reported by MoneySavers
No common Three discounts have been reported as yet, report Three offers.
Full statement from Three
3 has introduced the most stringent cashback terms in the industry in a bid to protect consumers and limit cashback deals.

Cashback is an arrangement between the retailer and the customer, and 3 is not liable for any arrangements entered into between the retailer and the customer. However 3 is concerned by the number of cashback related complaints it continues to receive and has issued stringent minimum business terms which if contravened will result in 3 ceasing to trade with the retailer.

3 has an established process through which all cashback complaints are dealt with. Customers affected by liquidation will have their complaint examined through this process on a case by case basis.
---
Orange
Summary
Orange is reviewing cases on an individual basis. It has packages from £20 so contact customer services if you have been affected.
Customer Services: 07973 100 150
From your Orange mobile: 150 (free call)
Opening times: 24hours
Website: www.orange.co.uk
Discounts reported by MoneySavers
No specific Orange discounts have been reported as yet, report Orange offers.
Full statement from Orange
Orange advises customers affected by the closure of a third party to contact Orange directly. We review each case on an individual basis and will offer the package most suitable to the customerís needs with Orange talk plans starting at £20 per month. As Orange is not party to third party cashback arrangements we cannot accept responsibility for non payment.

Orange recently reissued strict terms and conditions on cashbacks and we are working with our dealers to ensure high standards of customer service are met. Any retailer not conforming to our standards will be removed from our roster of distribution partners and will be stopped from selling Orange phones. We have already stopped working with over 100 dealers in the past 12 months who have not met our expected service standards.
---
T-Mobile
Summary
T-Mobile appreciates the difficult situation some customers face and may be able to switch customers to cheaper contracts, contact customer services to discuss your account.
Customer Services: 0845 4125 000
From your T-Mobile mobile: 150 (free call)
Opening times: Mon-Sat: 08.00-22.00 Sun: 08.00-20.00
Website: www.t-mobile.co.uk
Discount reported by MoneySavers
Some MoneySavers have been offered a discount of £5 per month. Report other Tmobile offers here.
Full statement from T-Mobile
T-Mobile takes this issue seriously and recognises the difficulty consumers may face when independent dealers cease trading and fail to honour cash-back agreements. We do not support or encourage cash-back deals which are agreements between dealers and customers. T-Mobile is concerned that customers may be unsure as to how cash-back or redemption offers work and how they relate to their obligations under their service agreement with T-Mobile. Our view is these arrangements have the potential to mislead and, ultimately, may not be in the best interests of consumers.

T-Mobile appreciates the difficult situation some customers face. While we are not responsible for dealers failing to meet their commitments, we do assist customers on an individual basis. Typically, we offer adjustments to customersí accounts, including the opportunity to switch to cheaper contracts.

T-Mobile is not party to these agreements and typically only becomes aware once unsatisfied customers contact us about non-payment of cash-backs. However, we recognise this activity has become common place in the market. This is why we and other mobile operators worked proactively with Ofcom to enforce the code of practice for the sales and marketing of subscriptions to mobile services. The main objective of the code is to protect customers. It includes specific provisions concerning sales incentives and our contracts with dealers require compliance with the code.

There have been some recent high-profile incidents where channel partners have been unable to meet their obligations under cash-back or other redemption offers. Consequently, T-Mobile has issued additional guidance to its network of independent dealers, reiterating what we consider to be acceptable practices. As a safeguard, T-Mobile recommends that any channel partner who enters into cash-back offers only does so in circumstances where the dealerís liability to meet the cash-back obligation is underwritten by insurance.

In circumstances where dealers are found to be non-compliant with the code of practice, T-Mobile takes stringent action and may exercise the ultimate sanction of terminating the trading agreement.

As a responsible company, T-Mobile is committed to protecting customers from being confused or misled during the sales process.
---
Vodafone
Summary
Vodafone customers should call customer services to discuss offers on a case by case basis. It had quite a few customers via Coolnewmobile and Phoneboxdirect but does not think there will be many via Simply3G.
Customer Services: 07836 191 191
From your Vodafone mobile: 191 (free call)
Opening times: 24 hours
Website: www.vodafone.co.uk
Discounts reported by MoneySavers
Several MoneySavers have reported if you call customer services on 191 someone will call you back within 72 hours. Most people seem to be offered half price line rental although it can depend on who you speak to. Report other Vodafone offers here.
Full statement from Vodafone Nov 07
Vodafone UK has been made aware that the Mobile Media Group (also trading as Cool New Mobile and Phone Box Direct) has gone into administration. Vodafone UK will be working with the distributor, Dextra Solutions, and the administrator to ensure all consumer enquiries are dealt with as a priority.

In the case of Dialamobile (MSE note Ė a previous cashback company that went into administration) we set up a freephone number and email address so that affected customers could log their details with us. We then called each customer and discussed the options with them on an individual basis.

In the current case, and as in the case with Dialamobile, Vodafone UK beliethat it has enforceable airtime contracts with these customers. If Vodafone customers have a query about the impact on their airtime contract then they should call 191 from their Vodafone phone.

As this is a recent development, Vodafone UK will be working with the administrator and Dextra Solutions to ensure any impact on the consumer is minimised. Vodafone believes that it has enforceable airtime contracts with these customers and will consider offers to customers on a case by case basis.

As Vodafone UK believes the affected customers have enforceable airtime contracts in place, Vodafone UK does not expect customers to leave before the minimum contract term expires.

Added Feb 08: Vodafone UK is following the industry Code of Practice for the sales and marketing of subscriptions to mobile networks recently introduced by the Mobile Broadband Group and supported by Ofcom. We will continue to communicate with our distributors and remind them of their responsibility to follow the Code. We take our obligations to follow the Code seriously. If we see offers that are non-compliant with the Code, we will take action to rectify the situation.