Free Directory Enquiries
Call for free from home & mobile
Get Our Free Money Tips Email!
For all the latest deals, guides and loopholes - join the 12m who get it. Don't miss out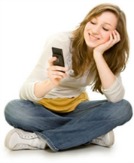 Directory enquiries services are money making machines. Many now charge over £1 per enquiry. Yet there are ways you can call for free from home, on a mobile or via the web.
This is a step-by-step guide to the cheapest directory enquiries servicesm to help you cut your costs.
Top tips, including....
From landlines...
Most directory enquiry services rely on similar number databases, which is why when one makes a mistake, it's often repeated with others. Therefore the real deciding factors are the speed, ease of use, service and of course price.

Since the liberalisation of directory enquiry services, the costs have continued to creep up and up. Most companies have tried to rely on competing over the sexiest or funniest brand, so they needn't compete on price. For example, a one-minute call is £1.20 on 118 118, and £1.40 on BT.
Free directory enquiries
There are two services which allow you free directory enquiry calls.
The Number: 0800 118 3733

The pro of this service is you can request more than one number request. However, you must listen to an advert and it's an automated, not human, system.

To use it for free, you're supposed to first register online on 118.com, so it can add you to its advertising database - though it often works without. You then listen to an advert immediately, and answer automated questions to ask your enquiry. It always asks for an 'address', which can be a little confusing. Only later, if it can't find the details, it comes back and asks for an area.

This means it tends to take a longer time than other services; though the voice recognition system is reasonably accurate.

Free enquiries service for those with disabilities
There's a special 195 Directory Enquiries number available, without adverts, for those for whom using a phonebook may be difficult, eg, if you have memory loss, ME or a physical disability.

Complete a form and get it countersigned by your GP or another professional familiar with your disability, then call 195 from any phone (landline or mobile) for more info. Textphone users can call 0800 838 363.
Cheapest non-advertising numbers
The free services have improved greatly. But for the sake of speed, some may prefer no adverts. If you do decide to pay for a call, there's a huge range of charging structures.

Always ignore those which charge by the minute as you've no control over the cost. For example, the 118 118 service has done an incredible job in hypnotising the nation with brilliant adverts so many don't question its price. It charges a whopping 85p on connection plus 35p a minute. You're far better off sticking with fixed fee services.
GM Group's 118 226 allows up to two enquiries for 33p
For a flat 33p, no matter how long the call lasts, you can make up to two enquiries per call. Run by the little-known GM Group, its directory enquiry service is actually provided by BT, with the same call centre staff. The service is really designed to appeal to businesses, yet there's nothing stopping consumers from using it.
Alternatives - get up to three numbers for 40p
Next cheapest, and the cheapest officially marketing itself to consumers, is Colt Telecom on 118 390 at a flat 32p for one enquiry. If you want to get more than one number, Conduit's 118 848 is a flat 40p, but allows three enquiries.


One enquiry

Two enquiries

Three enquiries

BT (118500)

£1.39

£2.38

£3.37

118118

£1.20

£1.55

£1.90

GM Group (118226)

£1.02

£1.43

£1.84

Conduit

40p

40p

40p

Freedirectoryenquiries

0p

The Number

0p

0p

0p

Internet Enquiry

0p

0p

0p
Assumes each enquiry takes one minute. Correct as of February 2010
WARNING! Call completion is a charming assassin
While it doesn't apply to any of my top picks, one of my pet hates is 'call completion', where the operator asks if you want to be connected through. It may be convenient but costs a fortune. Rather than paying the cost for a standard call, you're charged the directory enquiries rate for the normal call.
Let me use an example that isn't even the most expensive. Imagine you were using BT's 118 500 number one weekend. Get connected by the operator and you're charged 49p a minute or almost £30 an hour; yet if instead you'd simply taken down the details and called the number yourself, then even for BT users (who can save a fortune, read Cheapest Home Phones) the call would've been free!
From mobiles...
Using a clever trick, it's possible to get free directory enquiries from your mobile. Alternatively if you're prepared to use your mobile's internet, you can make directory enquiries at virtually no cost.
Free directory enquiries call trick
The service you will use for this is the same free directory enquiries service that's available from landlines - yet you can't just dial the 0800 number, as it costs to call 0800 numbers from most mobiles.

However there is a special service which allows you to bypass this and get free 0800 calls from your mobile. By using these two in conjunction, you can get yourself permanently free directory enquiries on your mobile.
Step 1: Join up to 0800Buster
Sign up for free at the 0800Buster website to get a normal local rate number to call from your mobile (so it's part of your free minutes if you have them). Once connected, dial any 0800 number on it and it's free. For full info, see the Free 0800 Calls From Mobiles guide.

Step 2: Then call the free directory enquiries service
Once you're connected to 0800Buster, dial the 0800 118 3733 free directory enquiries service. For a full explanation of this, see the free calls from landlines section.
Free enquiries via the mobile internet
What to use depends on how advanced your mobile phone is. Many phones bought in the last year or so can often outstrip computers of 10 years ago.
Lower-tech Phones: BT's free Wap directory enquiries service

Wap is the cut down basic internet for mobiles available on most of the phones launched in the last three or four years. Even if you don't think your phone has Wap, it's worth checking as it's likely you do. It may be called web or services or internet.

Once you've found it, plug in the following Wap address - wap.thephonebook.com - then just enter the name you're looking for and the area and it'll give you the details. Add the Wap address to your phone's bookmarks or favourites list, so it's easy to come back to again and again.

While the service is free, you pay for accessing Wap on your mobile, although as the cost usually depends on data usage this is likely to be negligible or at least very small.

Higher-tech phones: Free via mobile internet

Many more recent phones allow you to surf the full blown internet on your phone. If yours has this capacity then you can simply use the websites listed in the Free from the web section for your enquiries. Also try www.google.co.uk/m and search for something like "Chinese" to list all the Chinese restaurants near where you are at that moment. It'll also allow you to click to a map of it.
While I've listed these as free, it's likely there will be some form of data charge for accessing the services; though on most mobiles this will be negligible.
Free via the web
A variety of websites offer free directory enquiry services. Usually they require registration, enabling them to market other services to you, yet just ensure you tick the "don't send me further info" boxes and this shouldn't be a problem. My pick of the services are:
118.com. Unlimited searches, no need to register.

thephonebook.bt.com. Unlimited searches, no need to register.
192.com requires free registration which gives 10 free searches per day, but includes additional search facilities (some need paying for) such as viewing the electoral roll.

UKphonebook.com allows five free searches a day if you register.
Free international enquiries. World192.com links to nearly 400 directories in 204 countries, and includes a built-in translator.