Cheap Home Phones
Top tips to save on call costs.
Get Our Free Money Tips Email!
For all the latest deals, guides and loopholes - join the 12m who get it. Don't miss out

Martin and Weleid | Edited by Steve N
Archived 23 Aug 2017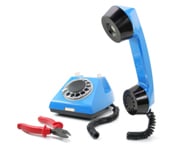 If you're with one of the main providers such as BT, Virgin Media or Plusnet, its often possible to slash your line rental payments by paying upfront, plus other top tips to save on call costs.
No one phone provider is cheapest, so this straightforward guide shows you how to make sure EVERY call you make is at the lowest possible rate.
Quick tips to slash costs without switching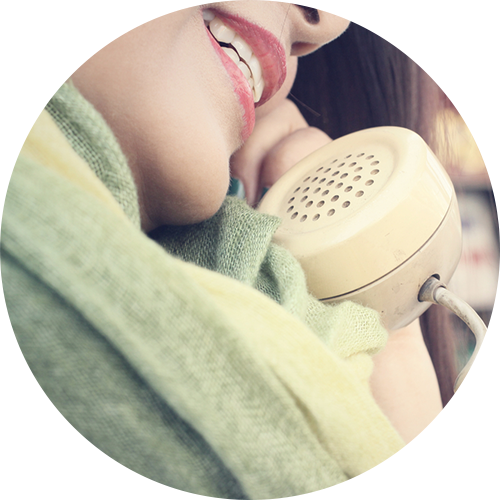 For the really big savings, you'll need to switch providers. But there are plenty of ways to trim bills without moving.
Pay by direct debit. Most providers will charge extra if you pay by cash, cheque or any method other than direct debit. Virgin Media, for example, charges £5/month for non-direct debit payments.

Check social tariffs. If you're struggling financially or have a disability that makes using a landline difficult or necessary, speak to your provider. It may have a social tariff that will minimise the cost of using your landline.

For example, the BT Basic tariff is available to those on certain benefits (though who gets it is at BT's discretion) and costs £15.30/per quarter. It includes £4.50 worth of calls to other landlines. Outside the allowance, calls cost 11.3p/min plus a connection fee of 3.3p/per call.

Free web-to-web calls. You can talk to anyone, anywhere worldwide for free via the net. Programs such as Skype let you use headsets and webcams to speak to your friends (see the Free Web Calls guide). Don't assume this means web-to-phone is cheaper though, as sometimes there are costs involved.

The rest of this guide assumes you're calling from a normal phone, not via the web.

Know your peak. Always check when peak and off-peak is. In 2010, BT and TalkTalk moved their peak times from 6am-6pm to 7am-7pm, meaning their users lost an hour of cheap early evening calls.

| Provider | Peak times (daytime) |
| --- | --- |
| BT | 7am - 7pm |
| TalkTalk | 7am - 7pm |
| EE | 7am - 7pm |
| Sky | 7am - 7pm |
| SSE | 7am - 7pm |
| Virgin Media | 7am - 7pm |
| Post Office | 6am - 6pm |

Ditch caller ID. Historically, if you used another service for calls (while still paying BT for line rental) you were able to make chargeable calls by dialling the prefix 1280 which routed calls through BT, keeping the caller ID service free. It's no longer possible to do this with all providers, so ditch caller ID to keep costs down.

Put down/redial. Unfortunately, almost all "unlimited" call packages are, in fact, limited. While they may say free calls in the evenings, actually that's usually only up to the first hour or so. After that, they're billed. The easy way round this is to put the phone down before the deadline's up, then redial.

| Provider | Free call deadline |
| --- | --- |
| BT | 60 mins |
| TalkTalk | 60 mins |
| EE | 60 mins |
| Sky | 60 mins |
| SSE | 70 mins |
| Virgin Media | 60 mins |
| Post Office | 60 mins |

Mobile "call-back" pact. Free minutes on mobiles include calling landlines, but inclusive calls with landline packages DON'T usually include calling mobiles. So if you have free minutes, agree a call-back with friends if one of them calls a mobile from a landline.

Use an override provider. It's possible to cut call costs without switching provider. Use a no-frills override provider, where you dial a prefix number to connect to its service, then pay its cost. This can cut costs from 5p/min to 35p/call, and slash mobile rates. Full details below.

Say no to 0870. Most major providers include 0870 numbers as part of their inclusive call plans, though not all (with 0845 numbers it's more mixed). See the full table here.

There are ways to cut costs if your provider doesn't include them, or you're calling outside of your call plan. See the Say No To 0870 guide for full info.

Check your package. Don't automatically pay for an "unlimited anytime" call plan if you're not going to use it. BT's standard package, BT Unlimited Weekend, includes free calls at the weekend, for example. Pay a little bit more and you'll get evening and weekend calls.

The next level up is "anytime" calls, which means daytime calls to landlines are included too - with BT it's £8.50/month. As a rough rule of thumb, it's only worth taking it if you make over an hour of peak-time calls each month. Of course, you can undercut this deal by switching.
Get Our Free Money Tips Email!
For all the latest deals, guides and loopholes - join the 10m who get it. Don't miss out
Home phones: Choosing a package
If you're planning to switch, always contact your existing provider first, as it may offer to beat/match any deal you've found.
What's a "BT line"? The term "BT line" doesn't necessarily mean your home phone service is provided by BT. The majority of providers - apart from Virgin Media, which has its own fibre optic network - use BT's copper wire network (overhead phone lines from telegraph poles to your home).
So even if you pay line rental to the Post Office or others, behind the scenes the actual line is provided by BT Openreach. When it comes to getting a "BT line" installed, there are a number of options available - take a look at the dropdown below for more information.
Landline installation options and top deals
If you need a landline installed, there are a few ways to cut the cost – you don't have to get a BT line from BT:
£65 BT line installation, usually £130

It's currently possible to get a new BT line for £65 instead of the usual £130 (this is scheduled as an ongoing offer).

To be eligible for the discounted rate, you must sign up for a BT phone package (this can be the Unlimited Weekend Calls plan, which is free - but cannot be the Line Rental Saver package) with a 12-month contract.

It's also sometimes possible to get totally free line rental when taking a BT phone and broadband bundle. When it is, it'll be in the weekly email.

Sign up for a phone line with Sky and it may be free

It is possible to get a new phone line installed (or an old one reconnected) by satellite TV giant Sky. This can be free or cost up to £20, depending on the amount of work needed and/or your package.

Cable landlines from £49.95

Installing a Virgin Media cable landline costs around £49.95, but it can sometimes be free or discounted, depending on promotional offers.
Not every package is available at the cheapest price everywhere - it can vary with location.

Get Our Free Money Tips Email!
For all the latest deals, guides and loopholes - join the 10m who get it. Don't miss out
Pay line rental upfront
If your provider offers the option - and many including BT, TalkTalk, and Plusnet do - paying upfront is usually the cheapest way to get line rental. For example, you can save £23/yr on BT compared to paying monthly. However, it doesn't mean an upfront deal is necessarily the cheapest overall package for you.
Providers' upfront line rental costs compared
| Provider | Upfront cost | Cost if paying monthly | Inclusive calls? | Annual saving vs paying monthly |
| --- | --- | --- | --- | --- |
| EE Yearly Line Rental Saver | £199, equiv £15.75/mth | £18.50/mth | Yes - weekend | £23 |
| Virgin Media Line Rental Saver | £196, equiv £16.33/mth | £19/mth | Yes - weekend | £32 |
| Plusnet Line Rental Saver | £197.88, equiv £16.49/mth | £18.99/mth | None | £30 |
| TalkTalk Value Line Rental | N/A | N/A | N/A | N/A |
Get Our Free Money Tips Email!
For all the latest deals, guides and loopholes - join the 10m who get it. Don't miss out
Get super-cheap costs for every call...
When a home phone includes free calls, these are often only to landlines beginning 01, 02 and 03. Other calls you make, such as calls to 0870 numbers and 07 mobile numbers, can be costly.
The way to save is with a no-frills override provider that you can access without changing phone company (if this is new to you, read a quick override provider briefing). Some phone companies block override providers or can charge more, so check yours first with a test call.
Halve the cost of calling mobiles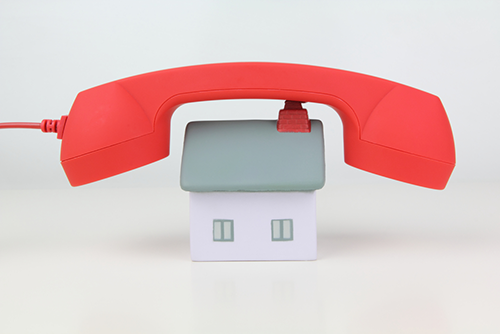 Most providers exclude calls to mobiles from their inclusive calls, as they're far more expensive and make up the biggest proportion of the bill, meaning big bucks for phone companies. They also tend to charge a one-off call connection fee plus around 16p/min for daytime mobile calls. Yet it's easy to more or less halve the price.
If you've inclusive calls, use a web calls service

If you're calling during your inclusive calls period, it's possible to get cut-price calls using a web calling service. These let you call via Wi-fi/data on a smartphone, but if you're on a landline you can also call via a local-rate access number, and only be charged a per-minute rate by the third-party provider.

You're required to top-up with credit so it's not 'true' pay-as-you-go like 18185, but if you make a lot of calls to mobiles it's worth it for the cheaper rates. For example, provider Localphone charges 1.8p/min to call a mobile with no connection fee.

For more information on web calling services, including other providers, see the Free Web Calls guide.

Set up an account and direct debit with our top pick override provider, 18185 (it's occasionally beatable for specific calls). Then, dial that number before you call a mobile and your call cost is reduced to 6p/min with a 5p connection fee.

While BT and the Post Office let you use the 18185 prefix, some providers, including Virgin Media and TalkTalk, can block it. If so, its website lists an 0808 number (freephone) alternative you can dial through.
Calling landlines during the day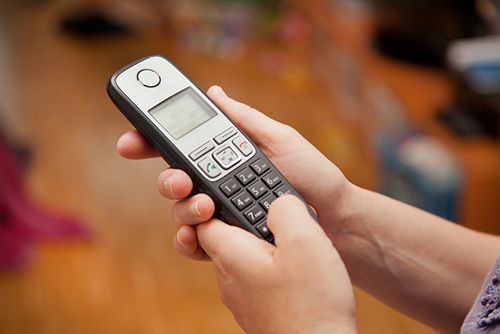 If your package doesn't include daytime calls to landlines, then it can be expensive. BT charges 12p/min plus a one-off 21p call connection fee, and TalkTalk charges 12.5p/min plus a one-off 18p connection fee. It's easy to slash this cost though:
18185 charges 5p per call plus 1p/min

Specialist override provider 18185 wins again, charging just a 5p connection fee and 1.5p/min to call a landline (so an hour here is 95p, compared to over £7 with normal providers). See above for a more detailed explanation of how it works.

Daytime call costs compared

Provider
Cost per min
Cost of one hour's call

BT

12p/min

£7.411

TalkTalk

13.5p/min

£8.302

Cheapest override provider

1.5p/min

Prices correct at 23 Oct 2017. 1Includes one-off 21p call connection fee. 2Includes one-off 20p call connection fee. 3Includes one-off 5p call connection fee.
Upgrade your package

If this doesn't suit, and you make enough calls to justify it, you could upgrade your package and pay a few pounds more a month to get the calls included for free.
Cut the cost of calling abroad
If your package doesn't include calls abroad or excludes a country you're dialling, be careful; it may be hideously expensive. Instead, there are a number of cost-cutting options.
Go via 18185

Specialist override provider 18185 can also be used it to make international calls as well as local, and at much cheaper rates than your landline provider is likely to charge. Again, it has a freephone access number listed on its site if your operator won't let you use the prefix.

If you've inclusive landline calls, consider using a web calling service (see below), which can often beat 18185's rates.

Use a web calls service

Providers such as Rebtel and Localphone allow you to make cheap international calls via Wi-Fi/data on their apps, or by callling through a local-rate access number. They typically charge lower rates than 18185, though bear in mind you'll have to pay your operator's standard number rate on top (unless your plan has inclusive calls).

Full info on these providers can be found in the Free Web Calls guide.
Vonage Talk World option for unlimited calls

If you sign up to Vonage you can get unlimited calls to landlines in 68 countries, including Spain, France, Italy, Australia and more for £12.50/mth. You also get unlimited calls to mobiles in 33 countries, including Canada and the US.

It works via a box you plug into your landline, for which there's a £5 delivery charge. If you plan to call just from your smartphone, you can do so via its app – place an order by phone and you can opt-out of the box, thereby avoiding the delivery charge.
Can you grab cashback on top?
It's often possible to get extra cashback when you sign up for a home phone package. Yet it isn't done direct. To get it, sign up via specialist cashback websites. These use affiliate links to generate revenue, and if they get paid when you sign up, they give some or all of it to you.
Always check first that it's an identical product, and clear any cookies if you've already clicked through. Remember, as the cashback isn't coming from the product provider, but playing the system to an extent, it's never 100% guaranteed and there can be problems.
Therefore it's generally best to first pick the right product and see the cashback as an added extra. For more information, pros and cons, and to find which cashback providers pay most for any product, see the Top Cashback Sites guide.
How to complain about your home phone provider
If you have a problem with your home phone provider and need to complain, contact it and keep a record of the date, what you said and the person you speak to. Common problems include installation dates not being met, limited service or ongoing connection issues.
Free tool if youíre having a problem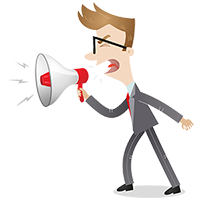 This tool helps you draft your complaint and manage it too. Itís totally free, and offered by a firm called Resolver which we like so much we work with it to help people get complaints justice.
If the complaint isn't resolved, Resolver will automatically escalate it to the free Ombudsman Services (or CISAS if you're complaining about Virgin Media).
Important: if your issue is about a voucher or incentive that was part of an MSE Blagged deal, then instead just let us know by emailing voucherhelp@moneysavingexpert.com as thatís usually quicker.
Quick question:
What if my line goes down for a few days
If your phone line is down, it not only affects your phone but your broadband too. The first thing you should do is to contact your provider. It will try to fix your line that day but if it can't you may be able to get a refund for the loss of service while it's being repaired.
Providers aren't required to give refunds but according to the telecoms regulator, Ofcom, most companies will offer something though exact terms vary by provider.
Both Virgin and TalkTalk will refund the daily cost of broadband and/or phone line from the day you report the fault. Sky says it pays out on a "case-by-case basis". BT says it will try to fix the problem within three working days of you reporting it. If it doesn't, you'll get a refund for the daily cost of the broken line or broadband, starting from the fourth working day after you've reported the problem

Dispute Resolution (ADR) schemes. These schemes are impartial and free and work as middlemen between phone providers and users.
The decision made is binding on the company and enforceable in court. This means if the phone company is found to be in the wrong it could be required to make an apology, explain what went wrong, correct the problem and even pay an extra financial reward of up to £10,000.
For BT, Sky and Talk Talk use the Ombudsman Services, and for Virgin Media, CISAS. The ADR checker on Ofcom's website has a full list of providers.