60 seconds

Beat the voicemail roaming trap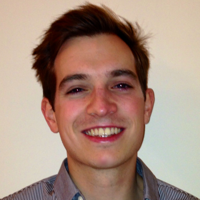 Updated November 2017
Voicemail is undoubtedly handy, but take your phone abroad and it can end up costing you a fortune. Unbelievably, outside Europe some networks will charge you just for someone leaving you a voicemail – even if you never listen to it. So here's how to avoid an eye-watering bill.
Just how pricey can using voicemail overseas get? It all depends on the network you're on and the country you're in - and especially whether you're going outside Europe. In some cases with EE it can cost as much as £1.80/min to receive a voicemail, and a further £1.80/min to listen to it (see a full list of prices below). So picking up a two-minute message could cost you over a fiver.
Why's it so much more outside Europe? In what's known as the European Economic Area (which includes 31 countries), there's a blanket ban on charging customers to receive voicemail calls. Since the European Union's ban on roaming fees came into force on 15 June, you're no longer charged to listen to voicemails either. (Previously you had to pay to pick up messages but the price was capped at 4.7p/min.)
Outside Europe though, the networks are free to charge what they like and prices rocket. Most providers split 'rest of the world' countries into different zones and have tiered charging (the US tends to be pricey, for example, and as a rule of thumb the further afield you venture the more you'll pay).
What if I just ignore voicemails while I'm away and never pick them up? Some providers (and all within Europe) only make you pay if you call to pick up your voicemail. But outrageously some, notably EE, will charge you just for being left a voicemail, even if you never actually hear it.
This can potentially be disastrous - if you take your mobile overseas and are suddenly left a flurry of unexpected voicemails, the bill when you get back could be a nasty surprise.
Ouch... so what can I do about it? Your best bet is to simply turn off your voicemail, to stop people being able to leave you a message. Each network has different instructions on how to do this (see our table below) - you normally have to make a call. Make sure you do it before you travel (and certainly before you leave the UK).
If you really do need to use voicemail overseas and you're travelling to one of the 18 countries covered by Three's Feel at Home (see the full list here), your best bet may be to get a free Three pay-as-you-go Sim. This'll allow you to receive and pick up voicemails as part of your allowance in the same way you would in the UK.
If you really need to, you can even autoforward calls from your normal Sim so you don't miss any calls to your normal number. See more on this in the US Roaming guide.
How do prices differ by networks? The cost of voicemail overseas varies hugely from network to network and country to country. The table below shows the major providers' charges for voicemail at three common destinations - and what you need to do to turn it off.
Cost/min for voicemail – and how to turn it off
Provider
Australia
Turkey
USA
Turn off voicemail
To receive
To pick up
To receive
To pick up
To receive
To pick up
EE*
£1.44/min
£1.44/min
£1.80/min
£1.80/min
£1.44/min
£1.44/min
Text VM off to 150*
Giffgaff*
N/A
£1/min
N/A
£1/min
N/A
£1/min
Call 1626*
O2*
N/A
£2/min
N/A
£2/min
N/A
£2/min
Call 1760*
Tesco Mobile
N/A
89p/min
N/A
69p/min
N/A
89p/min
Dial 2915
Three
N/A
£1.40/min (1)
N/A
£1.40/min
N/A
£1.40/min (1)
Call 333
Virgin
N/A
£1.80/min
N/A
90p/min
N/A
£1.80/min
Dial #002#
Vodafone*
N/A
50p/min (60p/min from 10 December)
N/A
N/A
N/A
50p/min (60p/min from 10 December)
Call 1210*
Table correct as of Nov 2017. (1) Cost on 'Essential' tariffs. Australia and USA are Feel at Home destinations, so if you're on an 'Advanced' tariff the call would be deducted from your UK minutes allowance, or 3.3p/min after exceeding it. (2) No charge on PAYG. (3) 24p on PAYG.
But wait a minute - can't I get much cheaper voicemail as part of a roaming bundle? Yes... and no. Most networks do offer roaming bundles which are somewhat cheaper than their standard overseas costs.
But they're still pretty pricey - for example, you will pay £5 per day if you use Vodafone's World Traveller* bundle - and using them to pick up voicemails will eat through your allowance quickly. So it's best if you can to turn off voicemail and if you need to stay in touch, use texts or email via Wi-fi instead.