Mortgage Exit Fees
Have you switched or repaid?
Get Our Free Money Tips Email!
For all the latest deals, guides and loopholes - join the 12m who get it. Don't miss out

Dan and Wendy | Edited by Martin
Archived 27 Mar 2012
In 2007, banks were spanked for increasing Mortgage Exit Fees, charged if you switched or repaid in full. If you were overcharged, you can get this money back, and 100,000s have, with new claims still working en masse. Here's how to reclaim your cash in minutes.
While every effort's been made to ensure this article's accuracy, it doesn't constitute legal advice tailored to your individual circumstances. If you act on it, you acknowledge that you do so at your own risk. We can't assume responsibility and don't accept liability for any damage or loss which may arise as a result of your reliance upon it.
What is a Mortgage Exit Fee?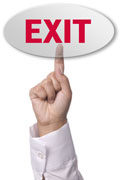 It's all about 'mortgage exit administration fees' or MEAFs, paid when closing a mortgage account (including shifting to a new lender). It's supposedly to cover staff, legal and admin costs. MEAF's are known by a variety of other names including 'deed release fees', 'sealing fees', 'final administration fees', 'discharge fees' and 'final redemption fees'.
Sneakily, during the noughties some lenders charged more than their contracts stated, but in January '07 the regulator, the then FSA (now the FCA), announced if "past customers have paid a higher fee they can expect a refund of the difference". Yet if you don't ask, you don't get.
Not all mortgage fees are MEAFs
A MEAF is a very specific charge, and this ruling only applies to it; arrangement fees and other fees that are paid when you take a mortgage out are not part of this.
MEAF's are commonly confused with 'early repayment fees', also known as 'redemption penalties'. They're not the same thing, and this ruling doesn't apply to redemption penalties.
To clarify:
Many new mortgages, where you switch to a different deal at a cheaper rate, charge arrangement fees which can be up to £2,000 in some case. For this reason you should be very careful when choosing a mortgage (see the mortgage or remortgage guides).
"£100 for a phone call" - some inspiration
Before we get into the nitty-gritty (which isn't even as complex as that sounds), here's some inspiration to drive you forward. This is one of the simplest reclaims we have ever written about. Over to the MoneySavers...
Phoned my ex mortgage company C & G this afternoon to discuss claiming back the Exit fee, they said it will take a couple of weeks. They just phoned back refunding me their full charge of £100... Fantastic news Forumite AngelseySoulie, Feb 2012
Sent a letter to RBS using your template last week re: exit fees increase, this morning I got a letter back with a cheque for £290 which was a full refund plus interest! Forumite Stoofer, March 2012
Success with Halifax MEAF reclaiming. £100 on its way for a 2-minute phone call! Forumite Zogster, September 2009
If you've done this and reclaimed cash, please let us know
Why can you get your money back?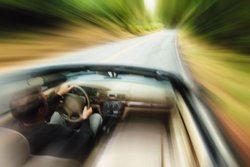 MEAF costs accelerated quicker than Sebastian Vettel. In 1997 they cost around £60, but by 2007 some had climbed to nearly £300.
In January '07 the then FSA (now the FCA) told lenders they must justify these increases; and noted many lenders were charging people much more than it stated in their original contracts.
Lenders' excuse was contract clauses allowed them to "vary the fee over time", but the FCA said that as this was done without the consumer agreeing, it fell foul of the unfair contract laws.
Lenders were given until the end of February '07 to decide on what action they'd take for past and current customers, and most simply agreed to refund customers the difference. Over 100,000 people have been through the reclaiming process via this site alone.
It's been more than six years since I paid the fee...
Standard rules say you have six years to complain from the event itself, or three years after you became aware that you could make a complaint (see Your Financial Rights for more info).
As lenders reduced fees back down in early 2007, you may think time's running out. However, we heard of a spate of successes during early 2012. It seems that following the then FSA's (now the FCA) strong ruling, many banks still pay out when customers complain, regardless how much time's elapsed.
How to reclaim overpaid MEAFs
All major lenders have been offering past customers a refund of some or all of the difference between what their contract stated the MEAF would be and the actual charge. This makes the reclaim process really simple - you can either make a phone call or send a letter
Some lenders will also give you interest on top of your money, so if you want you can ask for that too (for example 8% interest on £100 over 8 years is £64).
How to complain over the phone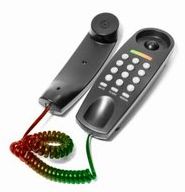 Even if you haven't a clue what you were charged, reclaiming should be pretty easy. Just call your old lender - check either its website or the table below for a customer service number - and say "I'd like to reclaim my mortgage exit fee please".
When it asks for details say you don't have them, and ask it to let you know what you were charged and what your contract says. Most will do this without a problem. If it asks you why you want to reclaim, just say "because the regulator, the FCA says I was overcharged".
Are you about to make a call? To help us keep track of numbers doing this, please click this counter.
How to complain via the post
Open up and amend the letter below, filling in your details and deleting parts that don't apply. Then send it to the main customer services address (check the bank's website), or use the info in the table below.
How much will I get back?
The table of lenders below is a guide to past MEAF rates compiled in 2007, so you can work out roughly how much you'll get back.
Mortgage Exit Fees: Lender-by-lender (compiled 2007)
Lender
Pre Jan 07
Post Jan 07 (if changed)
Jan 02
Jan 97
How to Reclaim

£295

-

£150

£90

Call: 0844 8000 080 or Write: Mortgage Customer Relations, Alliance & Leicester plc, Carlton Park, Narborough, Leicester LE19 0AL to find out about your specific case.

£225

None (new £225 'mortgage account fee")

£85

£50

Call: 0845 716 5905 or Write: Abbey, Cr Team, PO BOX 287, Stockton on Tees, TS17 6QQ.

£275

-

£95

£50

Call: 0800 022 4022 for Woolwich and Barclays.

£235

-

tbc

tbc

Write: Customer Relations, PO Box 2, Main Street, Bingley,
West Yorkshire, BD16 2LW.

£195

None (new £195 'core term fee')

£150

£50
(plus 10 days interest + £37.50 deeds release)

Call: 0845 300 8000
Write: Customer Relations Mortgages, Bristol & West Plc, One Temple Quay, Bristol, BS99 7AX

£75 for each sub a/c

Max £125

£50

£50

Call: 01538 392700
Write: Customer Feedback Centre (C097), Britannia, Newton House, Leek, Staffordshire, Moorlands, ST13 5RG

£225

None

£50

£35

Call: 0845 6031637
Write: Cheltenham & Gloucester, Chief Office, Barnett Way, Gloucester GL4 3RL

Clydesdale Bank / Yorkshire Bank

£195

-

None

None

Write: Customer Relations - Wealth & Mortgages, Level 4, Box 25, 40 St Vincent Place, Glasgow, G1 2HL.

£195 (inc. deeds fee)

£125

£55 +
£40 deeds fee

£55 +
£40 deeds fee

Call: 0845 7665522. Write: Customer Relations, Oakfield House, Binley Business Park, Coventry, CV3 9YR

£199

-

£75

£50

Call: 0845 6012218
Write: Dunfermline Building Society, Caledonia House, Carnegie Avenue, Dunfermline, KY11 8PJ.

£225
(inc. deeds release)

None

£125

£55

Call: 08458 50 37 05

None

-

None

None

Doesn't charge an exit fee - so no need
to do anything!

£225

£150

tbc

tbc

Call: 0845 122 0033
Write: Standard customer services address.

£90

-

None

£67

Write: Mortgage Operations, Nationwide, Kings Park Road, Moulton Park, Northampton NN3 6NW.

Natwest / Royal Bank of Scotland

£225

None

£85 / £75

£65 / £80

Call: 0845 3020190 (Natwest) or 0845 7212600 (RBS)
Write: Mortgage Operations, PO Box 19505, Greenock, PA15 1EF

£250

0

£150

£75

Write: Customer Support, Northern Rock PLC, Northern Rock House, Regent Centre, Gosforth, Newcastle upon Tyne, NE3 4PL

£195

£145

tbc

£55

Write: Portman BS, Portman House, Richmond Hill,
Bournemouth, BH2 6EP.

£175

£125

£75

tbc

Write: Customer Relations, Skipton BS, The
Bailey, Skipton, BD23 1DN.

£200

None

£150

None

Write: Standard Life Bank, Customer Relations Team, Dundas House, 20 Brandon Street, Edinburgh, EH3 5PP

£300

£200

tbc

tbc

Write: West Bromwich Building Society, Customer Care Team, 374 High Street, West Bromwich, B70 8LR.

£199

-

£100

tbc

Call: 0845 120 0100 or Write: Service Quality, Yorkshire House, Yorkshire Drive,
Bradford BD5 8LJ.

This information is from a variety of sources, including direct contact, MoneySavers forum feedback, Moneyfacts and other sources. If the details aren't correct just call the main customer service number

SPOTTED A CHANGE/UPDATE/ERROR? Report it here

Please note - You can still reclaim from a lender that is not in this table, we have just covered the top lenders and a few other examples. Just contact your old lender on their usual customer service address or telephone number.
Want to get more militant?
Above we've relied on the FCA's stance but if you want to get more militant, some MoneySavers have successfully pursued the lender for more, or even all of the charge. Yet, as this option is not supported by the FCA, it's not as straightforward and your lender might not give in easily, meaning it could end up with you taking court action.
Why ask for all the money back?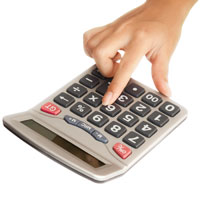 It's arguable that MEAF fees aren't justified, the basic concept is that under UK contract law you can't fine someone for breaking a contract, you can only charge them an amount proportionate to the cost of the breach.
The actual administration cost to a mortgage lender of closing down a mortgage isn't thought to be much more than £50 so it's arguable that you needn't pay more than £50, regardless of what your contract says. Therefore writing to your lender, asking it to justify the charges with a full breakdown, and if it refuses asking for a full refund, can work.
If you want to adopt this more militant approach (we're not specifically advocating it, but as it's worked for some, we are giving it as an option) then the following template letter should help, though if your lender refuses you may then need to threaten small claims court action. If this works for you please feedback.
What about my current mortgage?
In July '07 lenders had to explain their current charge to the regulator. Some chose to stick with their current fees, some decided to reduce them and others slashed them completely.
From then on, you should know what exit fee you'll pay from the point you signed up, or should be given a clear idea of how the fee might be varied in the future. This should not be more than the actual cost involved in ending your mortgage.
A trick to keep the fee down
If you do want to repay your mortgage in full, there is a further trick you can play. Rather than paying it off, why not pay it down to around £50, and keep it open. You'll pay a tiny amount of interest on this amount, but it'll be much smaller than any fee.
Though do check your contract, as it may specify you need to keep in more money or even that there is no exit fee if you repay in full.