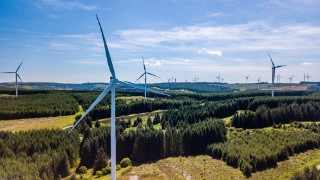 NS&I Green Savings Bond
Use your savings to help fund a green future for the UK
As part of this year's Budget, the Treasury has announced that it's launching a green savings bond through National Savings and Investments (NS&I) during summer 2021. Here's what we know so far.
When we know more, we'll add it to our weekly email. Sign up here today - it's spam free!
What is the green savings bond?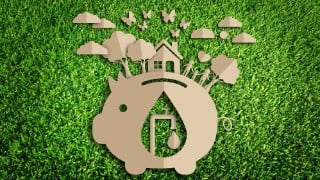 In the 2021 Budget, the Chancellor announced the Government would launch a green savings bond during summer 2021.
It's a new type of account that will allow UK savers to use their savings to help environmentally-focused projects get off the ground. This is all part of the Government's efforts to hit net-zero carbon emissions by 2050. Projects include building offshore wind farms, accelerating the transition to electric vehicles and revamping homes and public transport.
However, your savings are safe as you're not reliant on these green projects to be successful to ensure get your money back. Essentially, you will open a normal savings account - likely for a certain period of time - and most probably you'll get a fixed interest rate in return.
Yet, in the background, the Government will use the money you and others put in to these bonds to help finance green infrastructure projects - essentially it will take your money in and lend it out.
The Government, through NS&I, will pay you an interest rate in return for the use of your money over that period, and then it'll pay your lump sum savings back in full, plus the interest, once the bond's term is over.
The Treasury says this bond will "give savers the opportunity to take part in the collective effort to tackle climate change".
What do we know so far about the green savings bond?
While we know green savings bonds will launch to the public this summer, we don't currently know what interest rate savers will get in return for their cash.
What we do know is that the Government hasn't included the amount it hopes to raise from these bonds in the financing target it sets NS&I. This has led to hope that the green bond could offer a market-leading rate.
However, the Government has issued the following information about green savings bonds:
Green savings bonds will be sold in the form of three-year fixed bonds, which means you'll need to lock your cash away for this period of time - though you'll have a 30-day cooling off period to change your mind.
The bonds will be available to savers aged 16 and over.
The bonds will be available to buy and manage online.
You'll be able to save between £100 and £100,000 in the form of green savings bonds.
The bonds will be available both individually and jointly.
Interest is set to be paid annually on the anniversary of account opening.
Interest will be taxable, which means it'll count towards your Personal Savings Allowance – though this won't affect the majority of savers.
We'll update this guide as soon as we hear further details about the bond (and, of course, anything we find out will go in our weekly email).
For more information on fixed rate savings, Personal Savings Allowance and joint accounts, head over to our Top savings guide.

Where can I apply for the green savings bond?
We know that the green savings bond will only be offered by NS&I, which essentially acts as the Government's bank. The bonds will only be available to buy and manage online, and there's already a page for the bonds on the NS&I website, though it's lacking in detail.
NS&I is best known for offering Premium Bonds, the UK's biggest savings product. Premium Bonds are a savings account you can put money into (and take out when you want), where the interest paid is decided by a monthly prize draw. For full info, check out our Premium Bonds guide.
Will my savings be safe in these bonds?
Yes. These bonds are operated by NS&I, which rather than being a bank is backed by the Treasury. This means you get 100% safety for your cash (well, unless the UK itself goes bust, in which case we've all got bigger problems).
However, NS&I can't play this card as strongly as it used to. This is because the state now guarantees every UK-regulated savings account up to £85,000 per person, per institution. And while we don't know for sure, it seems likely that the green savings bond will have a lower limit of what you can put in to it. Read the full Are Your Savings Safe? guide for more on how savings are protected.
Are there other green savings products available in the meantime?
NS&I won't be the first savings provider to offer investors the opportunity to make a positive impact on the environment.
We've compared the current crop of providers that do this below.
| | | | |
| --- | --- | --- | --- |
| Provider | 'Green' savings products offered | How does it contribute to environmental causes? | Ethical Consumer rating |
| Ecology Building Society | Easy access saver, easy access cash ISA, notice savings accounts, regular saver | Provides lending to support sustainable projects and properties, with £43.5m lent for these purposes in 2019 | 15/15 |
| Triodos | Easy access saver, fixed term deposits, children's savings, range of ISAs | Invests in a range of companies that have a positive impact on the environment in order to 'support a sustainable future' | 15/15 |
| Gatehouse Bank (1) | Fixed term deposits, fixed term cash ISAs | Plants a tree for each new savings account | 11/15 |
| Oxbury Bank | Fixed term deposit | Uses savings interest to fund the planting of Woodland Carbon Code compliant trees | Not yet rated |
| Tandem | Easy access saver | Through green lending initiatives, helping to make UK homes more sustainable | Not yet rated |
When we know more, we'll add it to our weekly email. Sign up here today - it's spam free!