Kaupthing and Icesave
Icelandic Banks info
Get Our Free Money Tips Email!
For all the latest deals, guides and loopholes - join the 12m who get it. Don't miss out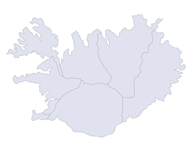 While safe savings worries are a worldwide issue, the Icelandic banking system and economy has been the worst hit.
Both its big banks have been best buys for UK savers over recent years, and now they've come crashing down. If you had money in either, this is a vital rundown of what happened.
Kaupthing Edge:
Now part of ING Direct
Kaupthing Edge was a full UK regulated subsidiary of Icelandic bank Kaupthing, and had been the top paying savings account. On 8 Oct 2008, after the collapse of the other Icelandic bank Landsbanki the UK government used its powers to transfer all Kaupthing savers' money to Dutch Bank ING Direct.
It did this to protect UK savers, though the Icelandic government has mooted it was this transfer that caused its parent Kaupthing itself to collapse. The UK government also took similar action for Heritable Bank (part of Landsbanki, which also owns Icesave) so it's now part of ING too.
In terms of operating this account, it's now fully operated via the ING Direct website. After the switch, ING offered Edge customers two choices on interest rate, either maintaining the 0.3% above base rate guarantee until 2012 (and currently paying 0.8%), or earning a 2.02% bonus on top of the 0.5% rate for six months (compare these to the Top Savings Accounts).
How will this money be protected?
Kaupthing used to have full UK registered protection, meaning if it went bust you'd get £50,000 per person back from the UK scheme. This has now changed to the same protection as ING Direct customers get.
This means in the event that ING Direct goes bust, 100% of the first €100,000 (around £91,000) will be guaranteed. However it's important to understand this is NOT protected by the UK scheme but by the Dutch Investor Protection Scheme, meaning it would have to be claimed from the Netherlands authorities.

Stories surfaced in September 2009 that financial ratings agency Moodys was considering downgrading ING Direct's safety rating, so be careful that you understand how you're protected, and stay within the limits.
Did you attempt to transfer cash out before it went bust?
There were initial problems for savers who had tried to transfer money out of Kaupthing around the time of its collapse. As far as we are aware, this is all now sorted, but if you are having problems, please let us know by emailing moneyteamdeals@moneysavingexpert.com. For full details of what happened, read the forum thread and poll.
Icesave:
Bank collapsed - FULL compensation offered
Icesave, part of Icelandic institution Landsbanki, was declared in default on 7 October 2008 and the Icelandic portion effectively nationalised (like Northern Rock was here), meaning savers had to claim compensation to get their savings back.
Unlike Kaupthing Edge, it had opted for 'passport exemption' with the UK compensation scheme, meaning if it went bust, the first €20,000 should have been paid by the Icelandic compensation scheme, with the remainder of the £50,000 from the UK scheme.
However, due to the solvency of Iceland as a country, doubts arose about whether the Icelandic protection scheme had enough cash to pay back UK savers. On 8 Oct 2008, the Chancellor Alastair Darling said:
"All Icesave savers' money, not just up to £50,000, will be protected, including interest"
All the money should now be paid back to savers, though if you're still having major problems, we'd like to hear about them, please email moneyteamdeals@moneysavingexpert.com. Otherwise you can read the full claims process .
Get Our Free Money Tips Email!
For all the latest deals, guides and loopholes - join the 10m who get it. Don't miss out