Bounts changes – does it still pay to walk?
If you paid for Premium+ membership, can you get a refund?
Get Our Free Money Tips Email!
For all the latest deals, guides and loopholes - join the 12m who get it. Don't miss out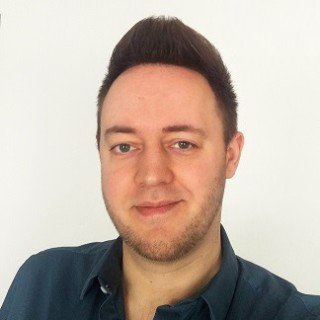 Oli Townsend | Edited by Gary
Archived November 2016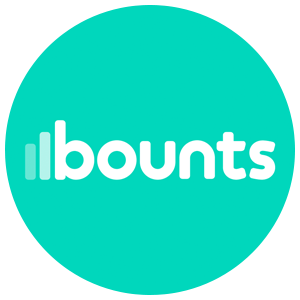 Bounts is a brilliant idea – an app that rewards you in vouchers for walking. Yet unfortunately since we first told you about it in January 2016, for many that journey's proved a trek-full of frustration. It's now drastically shaken up its scheme – paid subscriptions have been stopped, and crucially points no longer automatically mean prizes.
We've bashed out this new guide specifically aimed at EXISTING Bounts users who have already earned points. We'll explain how Bounts now works, whether it's worth it and what to do if you paid for premium membership and now want your money back.
This is the first version of this guide. We'll update it as we find out more. If you have questions you want answered, please email msedeals@moneysavingexpert.com.
In this guide...
What are the big changes?
The alterations Bounts has made aren't just tweaks, they're a game changer – it's now an entirely different proposition. You'll almost certainly have received its email explaining some of the changes, but here's what it means in detail.
You can no longer earn vouchers for everyday walking
How it did work: Bounts gave you points for steps, doing 20 minutes of exercise or going to a gym or sports centre for at least 30 minutes, which it could tell via GPS (you could do any or all of these activities). Once you amassed enough points (at least 1,389), you could exchange them for a voucher in the Bounts online shop or via the app.
If you managed to redeem a voucher before the changes came into effect, Bounts says you will still receive this within 30 days of when you claimed.

How it works now: Your points give you access to 'challenges', which are either for all members or (for those who were Premium+ members) private challenges. Some of these challenges will then offer a specific reward, or in some cases a reward is chosen for you.
Typically, you'll need 1,200 points (so about eight months of steps on the old system if you were a free member) to enter a challenge for a £5 reward. A challenge could be, for example, "do 7,000 steps on five consecutive days".
Some challenges come with a guaranteed reward (eg, you get a £5 voucher for a high street store) – but the number who can enter these may be capped. Other challenges will see only some get rewards.
Paid memberships have stopped
Premium+ subscriptions have been stopped immediately and all members of Bounts are now 'equal' – with everyone now able to earn up to 180 points a day. Previously, free members could only achieve a maximum of 15 points a day.
If you're a Premium+ member and unhappy with this, see our Can I get a refund? section.
Bounts has closed its social media channels
Bounts' Facebook and Twitter profiles disappeared as soon as it announced the changes to its service, leaving many confused and concerned. It told us it couldn't respond to the level of questions it was getting and says in future it will only communicate with members through in-app messaging, its online support site and via email.
When responding to a member asking about the peculiar disappearance of its Twitter page, Bounts blamed the deletion on "being plagued by abusive trolls".
Martin says...

This is an amateurish move and a very worrying sign about the management of this company, and its future. Obviously, the company has been unable to cope with demand, but shutting off all social media communication channels because you don't like what people are saying is not the way a professional outfit works.

0 out of 10.
MSE Update Thu 3 Nov, 4.56pm:
After publishing this on Tue 1 Nov, Bounts has now reinstated its
Facebook page
and posted an apology from its founder.
What does this mean for members?
You're going to have to work harder to get rewards. But then again, for the last few months, it's been a challenge to grab vouchers anyway. While the rewards have been on offer in theory, in practice they've been incredibly difficult to get, with vouchers selling out in minutes.
If you were a free member, you'll now be able to amass points much quicker. Doing the minimum amount of steps every day, you'll earn 1,200 points in eight weeks – this would've taken eight months before the changes. Yet that's a flaccid argument, as you still have to do a further challenge to get a voucher, and even that isn't guaranteed.
Premium+ members have lost out most. They paid to get more points and the extra from those points is, well, almost pointless.
Martin says...

The idea of Bounts was to motivate people to do activity. The new system will still do that, yet I suspect many early adopters will be very frustrated by these changes, and may decide they've had enough.

However if you're on the free membership, and the app isn't slowing your phone down or using too much data, you may still enjoy the challenges. If you're going to use it going forward, the best advice is to try to forget what it used to be.
Can those who paid for Premium+ subscriptions get money back?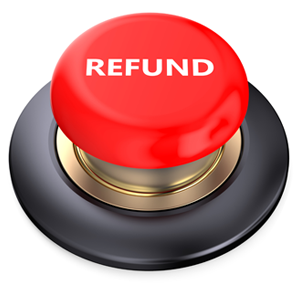 If you paid Bounts to get a Premium+ subscription you may be feeling frustrated with these changes and want your cash back.
Those with Premium+ subscriptions bought a one-, two- or three-year package, or a rolling monthly one. In a nutshell, Bounts says if you ask for a refund now, it WON'T refund you for your current year's subscription, but WILL return any money paid for future years. Here's a bit more detail on that...
Paid for a multi-year subscription before October 2016? Bounts says you should receive an email from it by the end of November explaining how to claim a refund for the unused years of your premium subscription. In other words, if you paid for three years, you'll get two years' cost back.
Paid for an annual subscription in October 2016, or pay monthly? If you signed up for a year's Premium+ in October or are a monthly subscriber and had a payment go out in October, Bounts says you should receive an email with instructions on claiming a refund by the end of November. We've had confirmation from some MoneySavers that they've received the email, but not the refund yet.
Submitted a refund request via its support page between 15 Sep 2016 and 12pm on 14 Oct 2016? This was its previous refund offer that MSE pushed for before these recent changes were announced – it applied to all Premium+ subscribers regardless of the length of their subscription. Bounts says you should receive this refund (if you haven't already) within 30 days of requesting it.
Martin says...

I suspect a good number of people are rightly feeling peed off. We've pushed Bounts on this, and indeed hopefully you saw our messages on how to get a full refund both in our guide and within the last month in the weekly email.

If not, I'm afraid even if you never redeemed any points there's little option here – you're not going to get the first year's money back. Thankfully it wasn't a huge amount of money, a maximum of £15.

If you're going for a refund, do it as soon as the form comes in – Bounts isn't a large company, and who knows its future?"
Can I recoup the first year's cash by doing challenges?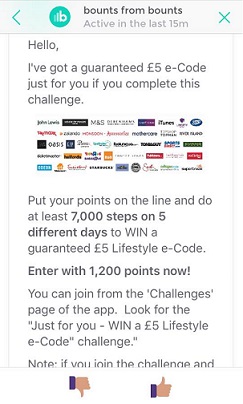 Bounts says former Premium+ members will be invited to 'private challenges' (these aren't offered to those who were free members before the changes came in, so this is where it says Premium+ members are getting the benefit).
You won't get them all at once – they'll be spread out over the remainder of your subscription year and the number of private challenges you receive will depend on how much value you've already had from your subscription, so those who haven't claimed any vouchers should receive more challenges.
Bounts says it's already started sending invites out (we've seen proof of these from MoneySavers) and paid-up members should be able to get at least their initial investment back through these extra challenges. We hope it delivers on that.
A final word from Martin... what's gone wrong
Frankly I think Bounts got its model wrong. It didn't realise how popular it would be and was unable to cope with demand and pay out vouchers at the level people were using them.

When we first covered it in the weekly email and on the site, we checked with Bounts if it could cope with the demand, and it assured us it could. Clearly it hadn't quite realised how it would work. And that's a shame – whether it was too busy, or just got the 'redemption rate' assumptions wrong, I suspect we'll never know.

We've always seen Bounts as a fun thing to do for free, and indeed the majority took the free option. And while you may be disappointed if you didn't gain (though quite a number of people have told me they did succeed in getting some vouchers), in truth you've lost nothing – except, if you're lucky, a few pounds off the scales because of the extra walking.

For those who paid, hopefully you won't lose out overall financially, or, at worse, if you never redeemed, just a few quid. However that was I hope always a known risk, and something we tried to warn of in our guide, with the following....

Hopefully most people did consider it and made their decision accordingly.

We will be following Bounts' story going forward and see what happens. The best advice for those who have done it so far is to try and think of it as a bit of fun, and hope the new incarnation continues to be so. Just don't rely on it.