Boots Treasure Trove
Take Advantage
Get Our Free Money Tips Email!
For all the latest deals, guides and loopholes - join the 12m who get it. Don't miss out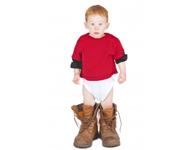 Boots is a treasure trove for MoneySavers. You rarely need to pay full price, because of promotions such as bonus Advantage points, buy-one-get one frees and triple points weekends. This article shows how to work the system for maximum advantage
In this guide
The Boots Advantage Card

How the Boots Advantage Card works
This is a no-brainer option. The Boots Advantage Card returns four points (worth 4p) per pound spent. This means it is effectively a discount of 4% on Boots shopping. (For tricks to get more out of Advantage, Tesco Clubcard, Nectar and others, read the full Loyalty Schemes guide.)
This doesn't mean you should always shop at Boots though, as Boots can be more expensive than competitors. As an example, if a bottle of Lynx shower gel costs £1.84 in Boots, and you use the card, it really only costs you £1.80 (you only get the four points for every full pound you spend). Yet if the same shower gel is available for 99p at Savers down the road (which it was at the time of writing), then even with the Advantage points it isn't a good buy.
If you've never checked out Savers, it has very competitive prices. The idea is it buys in 'known brands' that are currently cheap and flogs them on. This means its product range isn't consistent, but its prices are always low. While the layout may not be as enticing as Boots, of course this doesn't make a difference to the products' quality.
The Boots Bonus Machine (My name for it not theirs)
In most Boots* you'll find an 'Extra Offers Kiosk' that looks like a cash machine, where you slot in your Advantage Card. Most people ignore it. Yet its real power isn't checking how many Boots points you've got: it's the option to immediately print a selection of discount vouchers. Do this tactically and you'll save a fortune.
I'll give an example. I wanted to buy an ultrasound pain reliever (for my RSI, sniff) that costs around £80. I checked through the machine's available vouchers and one was 10% off for a £50-plus spend. I used this (in conjunction with another voucher mentioned later) and it meant £8 off my purchase, simply by checking the Boots Bonus Machine first.
Other recent coupons have included totally free mini hair products. It's worth checking even if you won't use them there and then, so you can plan future spending.
Boots Mega Weekends

A common Boots promotion is 'mega weekends', where if you spend £50, you get 1000 points, worth £10, free. Therefore it's worth holding off, if possible, to spend on those weekends. These weekends are included in the free weekly email.
What's it good for?
If you've got any shopping planned in Boots this is the perfect time to do it. Of course Boots isn't the cheapest shop out there, so it's worth comparing prices with the extra points to the likes of Superdrug or, better still, to Savers shops.
Pay-As-You-Go Mobile Users
Normally it's difficult to get discounts on top-ups. Yet as Boots Advantage points apply this means it's a very effective mechanism when you buy top-up vouchers for pay as you go mobiles. Even better, do it on mega weekends and up the savings.

Boots points pricing errors equals freebies

The massive administration of distributing Boots' points can often lead to pricing errors which MoneySavers can take real advantage of, eg it advertises "100 extra points if you buy anything from the XXXXXXXXXXXX range (it's most often cosmetics and skin or hair care products).
Keen eyed consumers can often find things in that range which cost less than a pound. This means that in effect Boots is paying you to take the product; if it costs 80p but they give you £1 worth of points, you've made a profit.
The best example was the Great Toe Separator Hunt, which worked exactly this way. Many MoneySavers were snatching up any toe separator they could find a making a huge profit out of it. It was roughly 50p profit per separator (or 10p per toe) from memory, so buy 100 and you were £50 up.
Always keep your eyes open during the special points Bonanza offers as you may just find Boots paying you to buy a toothbrush.
Boots BOGOFs, 3 for 2s & vouchers

Bogofs
Bogofs (Buy One Get One Free) are a key part of Boots' pricing strategy, both instore and online on some product or other. Combine them with the savings above and you're quids in. While not quite as MoneySaving as BOGOFs, 3 for 2s are also frequently available on toiletries.
However don't buy things you wouldn't use just because they're BOGOFs. It's best to stick with long-lasting constant-use goods you can stock up on.
Boots "spend £10 and get..."
This kind of deal, where you receive a voucher for money off if you've spent over a certain amount, normally £10 or £15, is fast becoming a regular promotion in Boots stores. Recent ones have included half price sunglasses when you spend a tenner on anything and money off vouchers to be used on certain electrical products when you spend over £15.
Use these opportunities to stock up on BOGOFs and clearance items that you need and, if you're planning to buy a pair of sunglasses anyway, you're quids in.
Boots personal targeted voucher offers
Recently, Boots has started sending a series of targeted vouchers through the post to persuade us to spend more. These can usually be used in conjunction with the Boots Bonus Machine vouchers so they can get you further discounts (in my Boots spree, my vouchers took roughly a further £10 off).
Again it is important to make sure you use the right vouchers at the right time. E.g. if you get a 20% off all spending voucher, don't use it to buy a pack of Ibuprofen (see Cheapest Prescriptions and Medications article), wait until you've a big shop to do before you spend it.
And always remember to haggle
For bigger purchases, why not seek out a section manager and try and haggle the price down - it can work. It can work with smaller products too. Watch out for shop assistants pricing up reduced gift packs towards the end of the day. They can be persuaded to take even more off!
Get Our Free Money Tips Email!
For all the latest deals, guides and loopholes - join the 10m who get it. Don't miss out