Christmas IOU Generator Create your own IOU to tell family you're waiting till the sales
Update 17 September 2018: This tool isn't currently working as it should. We're getting it fixed and ready to use again ASAP.
Christmas is the year's costliest shopping time, January sales the cheapest. If you're buying a big-ticket item (plasma TV, PS3), fight back with our specially designed IOU.
Step 1: Fill in your details
Don't miss out on top deals Get MoneySavingExpert's free, spam-free weekly email full of guides & loopholes
More thrifty Christmas tips
The last-minute Christmas shopping stampede is here, and retailers hope that you'll ignore the price tags and race for the tills. Yet there are sackfuls of ways to smash the cost of Christmas. Here are a few tricks – see Christmas MoneySaving for a full guide.
Time to ban Christmas presents?
Now's the moment to consider giving this Christmas. This isn't about gifts from parents or to grandchildren, but the ever-widening glut of friends, extended family and colleagues. Christmas isn't a retail festival. We need to end obliged giving and think more about what's given, to whom, and why.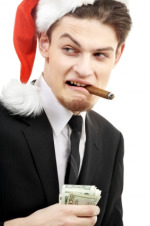 If you're yelling over your wrapping paper "what about the joy of giving?", then rememb er gift-giving creates an obligation on recipients to give something back, whether they can afford it or not. For some, the gift of "not obliging you to buy for me" is actually better. Read Scrooge McLewis's blog: Ban Xmas gifts

Plus why not make a No Unnecessary Present Pact (NUPP) with friends now or at least agree to a Secret Santa or £5 to £10 cap on gifts. If you're scared to broach this taboo subject, our free Nupp Tool generates the email for you, showing recipients you're not alone.
It's not all about the perfect Christmas
Too many people ask: "What will make it totally perfect?" Then they attack the shops for a festive gift-grab, only questioning their finances later on. Instead, start by asking: "What can I afford to spend on Christmas?" Then work out the best day you can have on that budget.
Free video message from Santa
If your child would love Saint Nick to say hello, visit Portable North Pole to create a personalised video message – good for kids big and small, naughty and nice. Just put in a few personal details and Santa will give bespoke words of wisdom.
Downshift your turkey!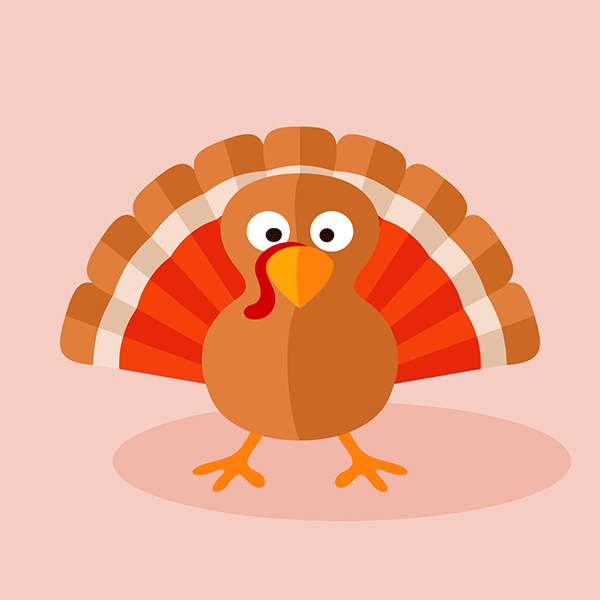 Don't feel you need to buy posh brands for Christmas. For an ITV programme, Martin organised two identical parties for 20 nurses. For one, the tree, drinks and food were all higher level brands. The other one featured goods which were one brand level lower – so if the higher brand was 'finest', the lower was 'normal', and if the higher brand was 'normal,' the lower was own-brand.

The guests were blind to which was which, and actually liked the cheaper stuff better. So don't give in to retail snobbery – see Supermarket Shopping for more.
Instantly search the top comparison sites
The web often smacks the high street's bottom on price. To find the cheapest web retailer, use a shopbot. These shopping comparison sites find where your chosen CD, book, game, electronics or owt else is cheapest. Our MegaShopBot.com tool auto-searches the best for each category.

The top festive fivers ideas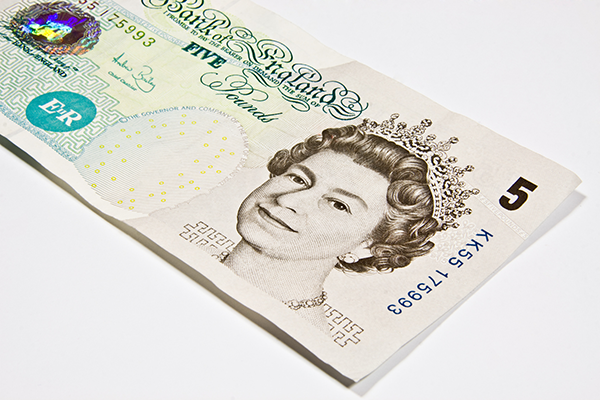 Our Festive Fivers contest challenges forumites to come up with the best 'make or buy' sub-£5 presents. Among the inspirational ideas was the 12 Dates of Christmas, an inspirational date night package for someone you love (or lust after) - from a picnic in the park to a candlelit bubble bath.

For kids, plant a fallen bell from Santa's sleigh in your garden on Christmas morning to make the kids' eyes as wide as their smiles. See 50 Festive Fivers for a full list of winners and inspiration.

More ways to teach kids about money
Explaining to kids why waiting for Christmas presents saves is great financial education. Here are some more ways to teach kids about money. These tips are just the tip of the iceberg – see our Financial Education resources for a full list.
Don't miss out on updates to this guide Get MoneySavingExpert's free, spam-free weekly email full of guides & loopholes