Free e-books for Kindles and others
Find 1000s of free downloads for leading e-readers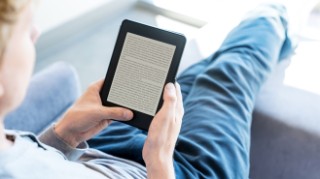 Got a Kindle or Kobo? There are 1,000s of free and cheap e-books available – including firm classics such as Les Misérables and Moby Dick – if you know where to look. And even if you don't have an e-reader, you can still get 'em.
This is a full rundown, including hidden links to get free books on Amazon, the top free e-book sites, and how to convert files to make them compatible for your device if necessary.
Get Our Free Money Tips Email!
For all the latest deals, guides and loopholes - join the 12m who get it. Don't miss out
Free e-books for Kindle e-readers and apps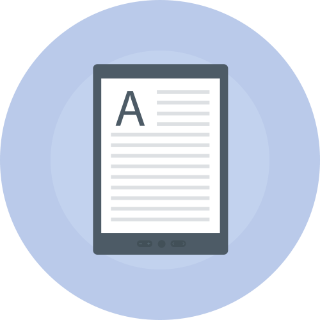 Kindle e-readers let you carry a library around in your pocket. But the books can be pricey – sometimes even more expensive than their paperback counterparts (partly because VAT is applied to the former but not the latter).
If you know where to look though, there are many free titles available – you could go years without having to buy one.
There are literally millions of e-books on Amazon, with a large dedicated free section you can browse online. You can't browse on your Kindle by price so if you want to search for free books, you'll have to find them online first. Once you've "bought" them, they'll be sent automatically to your Kindle.
Where to get free Kindle books
Books from Amazon can be downloaded and sent straight to your Kindle. (It's also possible to get books on your Kindle from other e-book sites, if it's in the right format.) Here's how to to find 'em for free:
Directly from Amazon. There's a list of the top 100 free e-books* available on its site, from classics like The Great Gatsby to modern-day stories such as Lisa Cutt's Mercy Killing. To find ALL the free e-books on Amazon's site, forumite Quoia has shared this handy link*. MSE Ant's blog also lists 50 classic titles you can get for free.


Filtering tool freebookfinder collates all the free e-books on Amazon, and organises them by different genres. This makes it a lot easier to navigate than going directly to Amazon's site (especially on mobile). It even shows cover art, blurbs and user review ratings.


Reference site ereaderiq.co.uk is also popular with forumites. Sign up for its daily emails and you'll be sent a daily list of free books. You can also add books to your watch list and set an email alert for when the price drops to what you're willing to pay.
Unlimited free paid-for Kindle books for a month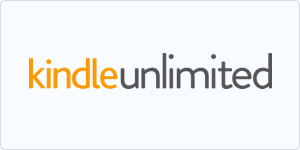 Amazon Kindle Unlimited lets you borrow an 'unlimited' number of books (you can store max. ten at a time) from a selection of 600,000+ titles – including the seven original Harry Potter books – to read on a Kindle or Amazon Fire tablet, or any device with the Kindle app installed.

It costs £7.99/month, but you can get it on a free 30-day trial. This auto-renews so you'll be charged the subscription price unless you cancel before the trial runs out (in Your Account, under Settings).
Paid-for Kindle books for 'free' with Amazon Prime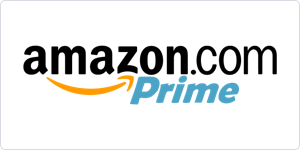 Amazon Prime members, including those on a 30-day free trial or Student Prime, can also borrow one free e-book a month through the Kindle Owners' Lending Library. It holds more or less the same titles as those available through Kindle Unlimited (see above).

You'll need either a Kindle, Amazon Fire tablet or Amazon Fire smartphone – see detailed instructions on how to borrow a book. There are also no due dates so you can 'return' your book whenever you want, though if you cancel your membership you'll lose access to it.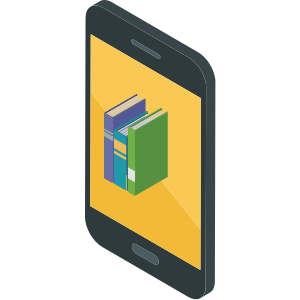 If you haven't got a Kindle, you can still get free Amazon Kindle books, on either your phone, your tablet or your computer:
On a smartphone. Depending on your handset, you may be able to turn it into a mini Kindle e-reader. Amazon offers free Kindle apps for the iPhone (and iPod Touch), Android smartphones and the Windows Phone.

Remember, if you're reading on a phone the screen will be tiny, with no specialist e-reader technology (anti-glare for example). It could be worth investing in an e-reader if you use the apps a lot. See the Cheap e-Book Readers guide for our best buys.

On a tablet. As well as its mobile apps listed above, there are Kindle apps for iPads, Android tablets and Windows tablets.

On a computer. There's a Kindle for PC app and a version for Mac computers too.
All Kindle models and Kindle apps use Whispersync technology, which syncs your last page read, your bookmarks, notes, and highlights across various devices. So, if you start reading on your work PC, you can continue reading on your Kindle or mobile on your way home.
Get Our Free Money Tips Email!
For all the latest deals, guides and loopholes - join the 12m who get it. Don't miss out
Free e-books for Kobo e-readers and apps
The Kobo is Kindle's biggest rival, and has a lot more books available to buy (over four million). Kobo's added bonus is that unlike the Kindle, it can read ePub files, one of the most common file types for e-books.
Where to get free Kobo books
Kobo's site has over one million free e-books including Crime and Punishment, Phantom of the Opera and L.L. Bartlett's Murder On The Mind. You can browse by category/genre (including previews), in your browser or on your device.
You don't have to go to Kobo's site to get books. As Kobos support all file types, you have a lot more options when it comes to shopping for free books. For example, Google Play Store offers books you can transfer straight to your Kobo.
For more suggestions, see the other free 'n' cheap e-books section.
Don't have a Kobo? Get the app

If you don't have a Kobo, you can still get Kobo books. Just download the apps to your mobile, tablet or PC:
On a smartphone. If you want to try out the Kobo system, there are apps for the iPhone*, all Android mobiles* using OS 1.6 or higher, and for Blackberry* smartphones.

On a tablet. Kobo also offers apps for iPads* and Android tablets*, including the iPad, Blackberry Playbook and Android. The app's tablet version offers all the same features as the mobile version, though you'll have the added bonus of a bigger screen.

On a computer. Kobo also offers a free app for reading on your desktop, for both PCs and Macs. You can download it from Kobo's site*.
Other free e-reader apps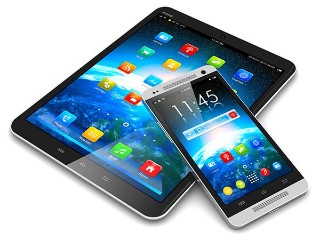 There's a whole host of alternative e-reader apps you can download to your phone, tablet or PC. Some that forumites rate include:
iBooks. Unsurprisingly, this is only available on iPhones, iPod Touch, iPads, and Macs. It comes pre-installed, otherwise you can download it. The books you download are displayed on a bookshelf, which you can rearrange on the shelf in any order.

Wattpad. Although it's a online community for writers, you don't have to be a writer to use the service. It has an unlimited, ever-growing collection of free books, short stories and poems and is used by millions of people around the world. It's available for free on iOS, Android, and Windows devices.

Bluefire Reader. This nifty free e-reader app is available on iOS, Android and Windows desktop. The platform behind some other branded bookstores, it stands out for its extensive annotation functions and the ability to organise your own collections of books.
Free e-book collections – find 1,000s more titles
Even if you've a dedicated e-reader, whether it's a Kindle, Kobo or other, don't assume you have to buy e-books from a certain retailer. There are loads of sites that sell e-books, so don't automatically use the one linked to your device. The key here is:
Generally, free books tend to be classics whose copyright has expired, by new authors, or old books in a series to promote new launches. A huge number of sites offer e-books for nowt, including:
You could also try signing up to KUForum and eReaderIQ. Both send out daily emails (if you subscribe) with a selection of books that are free that day. They also contain links to a larger selection of free books.
KUForum allows you to choose which genres you want to receive details about, while eReaderIQ is more general. Both also automatically opt you out of receiving info about erotica titles, but you can opt in if required.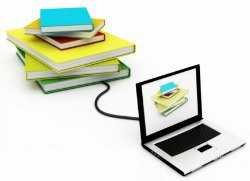 Try your local library too
It's also worth checking if your local library offers e-book lending – many do, so ask. It's worth a quick call to double-check before making the trip though.

Copying or converting copyrighted e-books can be illegal, so if you've a device that only allows for certain formats (like the Kindle, for example) and your library offers a different format (such as ePub), you may not end up being able to read it.
How to make an e-book compatible with your device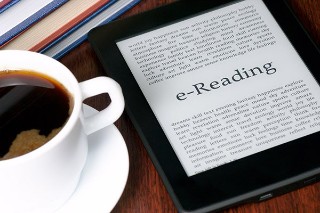 Some e-readers, such as the Kindle, are 'locked', and only allow for certain file formats. The Kindle, for example, lets you use AZW files, PDF and unprotected MOBI files, whereas the Kobo is compatible with ePub and PDF formats.
Many of the free books available outside Amazon come in the ePub format, so can't be put directly onto the Kindle. However, using some clever technology, you can convert them.
Warning – copying or converting copyrighted books may be illegal.
Legally free e-books are either out of their copyright term, or the copyright owner has given permission to distribute it free – but if it's the latter, that doesn't necessarily mean you have permission to copy/convert it.

What's more, free e-books from some stores (eg, Kindle) have 'DRM' (Digital Rights Management) protection that forbids them being read on other devices or converted. So always check the T&Cs of the merchant.
Calibre e-book converter
The free software Calibre is a must for every e-reader owner and it converts file formats to the one supported by your device. Follow these simple steps (though make sure this is allowed for the e-book you want to convert – see above):
Download the book you want to your computer. Download it from, say, the Google Play Store and it's in the ePub or PDF format.

Open up Calibre and click "Add books", add the format of the e-book you want to convert, and select the appropriate output file – see a list of devices and file-type comptatibility on Wikipedia.
No free version? Get it cheapest
While there are thousands and thousands of free books, you may not necessarily find a free version of the one you want to read. If you're going to pay for a book, make sure you get the cheapest – don't assume your device's book store is best.
We checked some more recent titles and the price of e-books doesn't tend to vary much between most stores, but it's still worth checking as sometimes they drop in price for certain periods of time – these are the main ones:
Amazon* | iBooks | Kobo | Google Play Store
If you're after one of the classics, these are usually out of the copyright term which is why they're generally free. But there are still paid-for versions out there, so make sure you're not stumping up for no reason. See MSE Ant's blog for more details and some examples.
Join the MSE Forum Discussion