Mobile Antivirus Software
Protection for your smartphone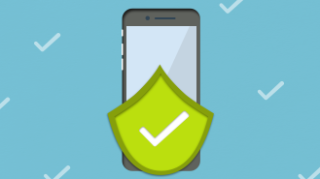 Viruses and malware attacks on phones aren't as commonplace as PC ones yet, but they do exist. So if you use your mobile to shop, bank or pay bills, read your emails or access social networking sites, your phone's security should be a big priority.
Get Our Free Money Tips Email!
For all the latest deals, guides and loopholes - join the 12m who get it. Don't miss out
Why get antivirus software on your mobile?
Antivirus apps for mobiles work in the same way as antivirus software on computers. They search for and block potentially harmful viruses, and scan any data received like emails and attachments for bugs and malware.
Graham Cluley, security expert at Sophos, suggests that though the threat of viruses is relatively minor, now is the time to start considering security software: "At the moment the malware problem on mobile phones is really quite small."
The majority of attacks currently target phones supporting the Android operating system. This is because Android is very "open" compared to other smartphone operating systems - it's easier to get an infected app from the Android Market as distribution rules are not as strict as that of Apple's iPhone App Store.
How would a virus get on my phone? "The bad guys often take an existing Android app, wrap a Trojan horse around it and then upload it to the unofficial market," says Graham, "but at the moment most Android users won't encounter these attacks - unless they're specifically in the habit of installing unapproved apps."
What damage could be done? Some mobile malware is designed to steal banking information. For example, if you have undetected malware on your phone then not only might the criminals get hold of your username and password and PIN, but also your account details and any credit cards attached to the account.
You could also put your business network at risk if you use your business email on your smartphone. "Mobiles can be a carrier for malware, rather than necessarily infected themselves. This is more likely to be an issue than mobile-specific malware for most people right now," says Graham. In most instances though, antivirus software on your PC should pick up any malware infections when your phone syncs up.
Top 10 smartphone security fail-safes
Get Our Free Money Tips Email!
For all the latest deals, guides and loopholes - join the 12m who get it. Don't miss out
Antivirus and security apps
If you decide to get a security app for your mobile, here are some of the best free ones for phones that support Android, and some paid-for apps for iPhones. If you have any security app recommendations, please list them in the forum discussion.
Always be careful to check any software you put on your mobile is suitable and compatible with your existing set-up. No liability can be accepted for any individual problems caused by acting upon the information given.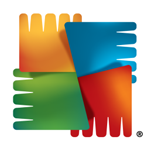 Internet security stalwart AVG has a free version of its antivirus software for Android phones, to combat bugs and malware. AVG Mobilation also provides loss and theft protection as it has the ability to track and control your smartphone remotely if you should ever lose it.
Available from the Android Market, it works on all versions of Android OS, v1.6 onwards.
Norton Mobile Security Lite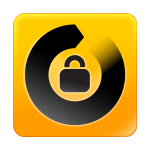 Norton's put its security expertise into a new Android app called Mobile Security Lite, which protects your mobile from loss, theft and malware. Its automatic antivirus scans any apps you've downloaded as well as any app updates, and removes any security threats.
You can also remotely place a security lock on your phone with a simple text message so thieves can't access your info or run up your bill if your phone gets lost or stolen. Call blocking and text blocking features help you avoid spam too. It works on all versions of Android OS, v2.0 onwards.
Mobile security apps for iPhones
Apple's iOS is pretty safe and secure, and there's no known malware that'll cause detrimental affect to your phone, though there's been minor malware attacks in the past.
Graham Cluley of Sophos explains: "We have seen some iPhone malware - but it's all been for jailbroken devices. Examples include the iKee worm, which changed your wallpaper to an image of Rick Astley, and the Duh worm which stole banking information." But because of the restrictions Apple puts on the App Store, these attacks are very small, and often caught before an app is listed on the App Store.
However, iPhones can act as carriers to malware, bringing viruses to your computer without you knowing when you sync them up. Getting a malware scanning app will limit this, though the choice of security software for iPhones is smaller than that for Androids:
Trend Micro Smart Surfing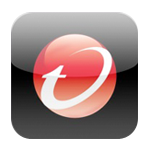 Available for the iPhone, iPad and iPod Touch, the Trend Micro Smart Surfing app protects you from web threats while browsing the internet on your device. Once downloaded it'll block access to any URLs that are unsafe or malicious, and a notification will appear in the browser. It does this by quickly and invisibly checking the URL against a constantly updated Web Reputation database.
It's available free from Apple's App Store, and works on phones with iOS v2.1 or higher.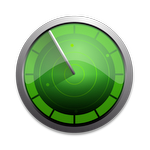 Intego's VirusBarrier was the first antivirus and malware scanning app to be approved and listed on the App Store.
Unfortunately, unlike the Android Lookout Mobile Security app, VirusBarrier can't auto scan your file system or run scheduled checks owing to iOS constraints. However, instead when you receive an email attachment, you can hold down on that "Open in VirusBarrier" to scan for malware.
It's a bit of a pain that it's not automatic, but it can protect against anything malicious that is sent your way, including spyware, Trojan horses, adware, hacker tools, dialers and keyloggers. It costs £1.99 and is suitable for all iPhones running iOS 4.
Know of an app we should feature/got feedback on one of the above? Please post in the Free Mobile Antivirus discussion.
Join the MSE Forum Discussion