Restaurant Rights
Bad service/food, what can you do?
Get Our Free Money Tips Email!
For all the latest deals, guides and loopholes - join the 12m who get it. Don't miss out

Whether it's Claridges, Pizza Express or Burger King with a voucher, you've got rights when eating in a restaurant.
If you want to know whether you can get free tap water, if the service charge is a must, how to split the bill and what to do if the food ain't up to scratch, this quick Q&A should help.
Top tips including...
What rights do you have in restaurants?
A restaurant is a service-based industry and, just as with banks, mobile phone giants or airlines, there are laws that dictate the level of service you can expect. The prime protection comes from the Supply of Goods and Services Act 1982. This demands that any service provided in England, Wales and N Ireland (common law in Scotland has a similar effect), should be carried out with…
Reasonable care & skill, within a reasonable time & at a reasonable cost
You may think this sounds a bit woolly, and indeed it is.The key term is "reasonable" and this is open to definition. The easy way to think about it is this - if you asked a sensible, fair-minded friend, would they agree it wasn't reasonable?
Ultimately, if you can't agree with the restaurant, the final arbiter is the court. Yet specific rules have grown up for various circumstances.
How to save money on meals out
There's a full list of vouchers on the Restaurant Vouchers page. Importantly, if you've used an offer you're entitled to the same service as if you'd paid full price. As well as food vouchers, there's a raft of permanent ways to save money on meals out.
These methods are especially handy if you wine and dine on Friday or Saturday nights, which some vouchers exclude.
The best places to book online
Dedicated dining websites allow you to browse restaurant offers and book online. Here you simply search for a table, book and print out the email or voucher. These are our top picks:
Online restaurant booking service OpenTable (formerly Top Table) features everything from local pizza joints to Michelin star restaurants. For the best deals, search for your date, time and city form the homepage, and then check the boxes under the the "offers" tab above the results. You can filter by a particular offer - eg, 50% off or Set menu £20 and under. It has free iOS and Android apps, for easier booking on mobile.
Lastminute.com* has offers throughout the UK and commonly offers 50% off food or set meals under £20. As with OpenTable, some offers are better than others.
The discounts are smaller, but 5pm.co.uk is also worth a look. Deals are mostly set menus and 20% off.
Get bargain meals with Tesco Clubcard...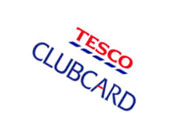 Use your Tesco Clubcard points on meals out at restaurants, and you effectively get them for a quarter of the normal price. This is because 100 Clubcard points are only worth £1 if you use them in-store. Yet spend the points on goodies from its Deals Brochure* and you can get up to four times the vouchers' face value, eg, £2.50 worth of Clubcard vouchers are worth £10 in Bella Italia vouchers.
Restaurants include Café Rouge, Bella Italia and Chimichanga; see a full list*. For more tricks to maximise Clubcard points, read the Tesco Vouchers guide.
...or a TasteCard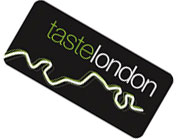 A TasteCard entitles you to 50% off or 2for1 meals at over 7,000 restaurants around the UK, including Strada, La Tasca, Zizzi and many independent restaurants. At £80, 12 months' membership ain't cheap, but it can be worth it over the year, especially if you often take out large groups.
Restaurants can get mardy if you suddenly produce the card at the end of the meal, so always book ahead, mentioning the offer, then show the card before ordering. TasteCard often offers free 1-3mth trial cards; these are usually included in the free weekly email.
Bring your own booze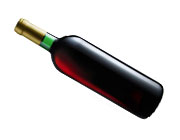 If you like a bottle of plonk with your dinner, BYOB (bring your own bottle) places are a great way to save. Restaurants rake in profits by charging inflated prices for booze.
For example, a bottle of Louis Jadot Bourgogne Chardonnay is typically £20 on a wine list, yet pick up the same bottle at Tesco before you hit the restaurant and it costs just £12.
Some restaurants charge corkage of a few quid, though many don't.
Michelin-starred food on the cheap
If there's a fancy Michelin joint you've always wanted to try, your foie gras and lobster ravioli will be vastly cheaper at lunch than at dinner. As an example, a three-course set dinner at Alain Ducasse at the Dorchester costs £90, but the same thing costs £60 at lunch – a massive £30 saving.
Check restaurants' own websites for offers.
Home-cooked fayre
Eating out can munch away at your money, so do it yourself at home with recipes from the forum's Old Style (thrift) board. There are hundreds of lip-smackingly gorgeous ideas - check out a full index of moneysaving menu plans. If you're a curry fan, here's how to make a three-course Indian Takeaway for £5. Many Old Stylers report they now find restaurant grub disappointing.
Don't feel embarrassed about tap water.
There's absolutely no shame in asking for tap water. It's 1,000s of times cheaper than bottled and better for the environment too.