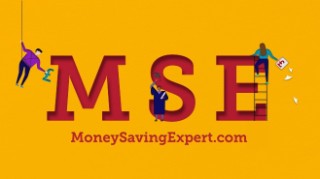 How to ensure you get our blagged deals
For all the latest guides, deals and loopholes simply sign up today – it's spam-free!

We often feature deals we've blagged that require you to go via a special link to get a voucher or cashback. But to get the deal, the retailer needs to track you, so it knows you've come via us.
For most people this all works fine but occasionally things go wrong – here's how to stop that happening so you get the full deal.
How do things sometimes go wrong?
In the rare instances that people have reported a problem, it's often because:
The person has ad-blocking software, which can prevent the tracking from happening.

The person has cookie-blockers, which can also prevent the tracking from happening.
A cookie is a small file a website adds to your computer to gather information about you – most sites do this. When you return to the same site, it'll remember information about you and your device.
So let's say you've been online shopping. You add several items to your shopping basket but before checking out, you log off. If you've accepted them, a cookie will store your basket so when you return, the items you want may still be there.
The Information Commissioner's Office (ICO) has a more detailed guide to cookies, including the EU's policy that sites must tell you about them and give you the choice to accept or block them when you click on it.
Blocking cookies could stop tracking on certain deals – such as the blagged ones we sometimes feature in Cheap Broadband or Digital TV.
When you access some websites, you're sometimes bombarded with pop-up ads that appear without you wanting them to. Ad-blocking software automatically stops this happening and can be very useful. Software could be preloaded onto your browser, or be additional software you've downloaded.
But with certain online exclusive deals, it can have a second outcome, to block the tracking.
How can I ensure I'll get a voucher or cashback?
If it's a blagged deal, make sure you go through the link we specify to sign up. Fail to do so, and you won't be eligible for any additional incentives or deals you won't get going direct.

Disable ad-blocking software or cookie blockers (if you don't know what they are, it's unlikely you're using them so it's less of an issue). These can stop the deal tracking, so please temporarily unblock them.

Don't exit your browser and reopen it while signing up for a deal, as this can also stop it tracking correctly.
What if I don't get a voucher I'm entitled to?
If you clicked through via MSE and haven't received your voucher by the specified number of days after signing up – usually 28 to 90 – email voucherhelp@moneysavingexpert.com. If you are eligible for a voucher or cashback from a deal we've blagged, we'll push the relevant company to get it to you.
For all the latest guides, deals and loopholes simply sign up today – it's spam-free!