If you click a link with an * to go through to a provider, we may get paid. This usually only happens if you get a product from it. This is what funds our team of journalists, and keeps us free to use. Yet there are two crucial things you need to know about this.
This never impacts our editorial recommendations – if it's in, it's in there because we independently rate it best.
You'll always get as good a deal (or better) than if you went direct.
For a more detailed explanation see How MSE is financed.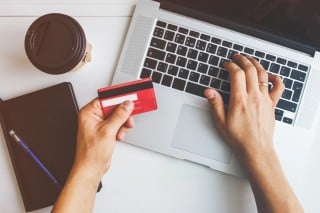 Student bank accounts
Grab the top overdrafts and freebies in 2022/23
Free 0% overdrafts, free railcards and free cash – banks love to reel in new students with goodies, and this year's no different. This guide's about bagging the best deal.
For all the latest deals, guides and loopholes simply sign up today – it's spam-free!
What is a student account?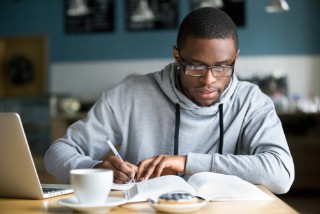 Student accounts are simply bank accounts made for those in higher education. They let you pay money in and out, and offer additional benefits such as an interest-free overdraft.
Usually you'll open one after your A-level or Scottish Highers results have come through and you have a confirmed place at university.
What ID do I need to open a student account?
As with all bank accounts, you'll need proof of address and identity. This can include your passport, birth certificate or current UK driving licence.
In addition, you'll need your UCAS code or confirmation letter with an unconditional offer or, if your offer's conditional, A-level results that meet that condition (or a letter from the university you'll be attending confirming your place). As soon as you've got these, you can open an account, allowing you extra time to make full use of its benefits before the start of term.
Student banking need-to-knows
Most students need an overdraft, where the bank lets you spend more than you've got (at no extra cost) up to a set amount. The priority is to get the biggest and longest 0% overdraft you can – the only time this doesn't apply is if the freebie on offer is so valuable that it outweighs this.

Some banks offer overdrafts that are 'guaranteed', whereas others offer 'up to' overdrafts. If it's guaranteed, you'll definitely get the stated limit if you've been accepted for the account (and asked for the max limit). If the account says you can get 'up to' an amount, you'll only get that amount if you have a good credit record.

It's also worth noting that many student bank accounts offer tiered overdraft amounts, which increase with each year of study, meaning you could end up with a bigger overdraft limit after your first year. So factor this into your decision-making. However, you must usually ask for extensions each year, even on guaranteed limits – they're not applied automatically.

Also be wary of applying for the maximum overdraft possible just because you can. If you budget well you may only need it as a buffer, and the smaller your overdraft, the less likely you are to get caught in a dangerous spending spiral.

Remember the bank is just lending you this money. It'll need to be paid back, so don't get too comfortable. Always keep in your mind that it's not actually yours, it's the bank's.

Always budget to stop you spending more than your overdraft limit

The limit the bank agrees is known as an 'arranged overdraft', so is an amount it's happy for you to borrow. However, certain banks won't stop you from spending if you reach that, and you will instead then be borrowing from an 'unarranged overdraft'.

You won't usually be charged for using this, though it can wreak havoc with your credit rating and ability to get cheap credit in the future as it can appear you're unable to manage your account well.

If you're struggling for cash, always talk to your bank to see if it will agree an extension to your arranged overdraft first, though of course it's always far better to plan and budget to avoid this.


You need to be 18 or over to get an overdraft – UK law doesn't allow banks to lend to anyone younger.

This particularly affects Scottish students, as you're more likely to finish Highers and start uni at 17. If this is the case, you CAN open a student account, but you'll need to wait until you're 18 to get an overdraft as part of it.

Not all banks will open a student account for 17-year-olds, but a few do, including Bank of Scotland, Lloyds, NatWest, RBS and TSB.

When you apply for debt products, including a bank account with an overdraft, the bank will credit-check you to decide how desirable a customer you are. It predicts how you'll behave in future based on your financial past.

As a student, it's likely there'll be very little data on you, which makes credit checking very difficult. Unfortunately this can leave some students rejected due to ridiculous anomalies, and there may be no rhyme, reason or solution to this. Read our Build your credit history and our main Credit scoring guides for more info.

Most banks only let first-year students apply for their current accounts, and some even put a time limit on when you can do that.

But a few banks do let you switch existing student accounts during your studies. So if you're going into your second, third or fourth year of study and you're not happy with your student account, check to see if you can switch.

You'll usually get the same terms as others in the same year of study – including any freebies. However, overdraft limits are not transferred, so be sure to check the new account at least matches what you already have.


The opening and switching policies for our top three student accounts are in this table (if you're switching to a different student account check the bank will allow it)...

| | | |
| --- | --- | --- |
| Bank | When can first-year students apply? | When can second-year or higher students apply? |
| Santander | At any point in their first year | At any point, provided you've 2+ years of study remaining. Though you'll need to switch from another account – you can't just apply |
| HSBC | At any point in their first year | They can't. Only first-year students can apply or switch |
| Nationwide | Up to five months before the course starts and up to 12 months after. | They can't. Only first-year students can apply or switch |

Most banks that offer student accounts are part of the Current Account Switch Service. This means you can easily switch your existing bank account – or even another student account – as part of this process.

Just open a new account with your chosen bank, then request a switch through it – the process is straightforward and takes just seven working days. The switching service will automatically close your old account and move your money, direct debits, standing orders and so on across.

Your aim straight after uni should be to pay down your 0% overdraft. If that's not possible, for at least a year after finishing your course, you're still eligible for preferential terms, including 0% interest overdrafts, allowing you to gradually pay off the debt.

Switch to a top graduate account to continue getting the benefits. Many of these accounts operate by reducing your 0% overdraft limit each year, allowing you to gradually pay it off before the interest-free period ends.

Top student accounts 2022/23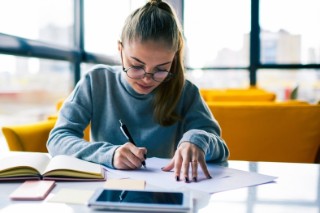 With all these accounts you'll usually need to be a first-year student (or about to be one) and have proof of acceptance to a university or further education course, often defined as one lasting at least two years.
Important. All accounts below automatically turn into a graduate account once your course ends, which continues the 0% interest overdraft for a further two or three years – though the interest-free limit drops each year. Remember to check at this point if another top graduate account may beat it.
The only account with a guaranteed 0% overdraft each year, plus get a free four-year railcard. The Santander 123* student account gives a definite £1,500 0% overdraft in years one to three to all accepted (provided you pay in £500+ each term). You can also claim a free four-year 16-25 Railcard (worth £100) which gets you a third off many rail tickets – though it's not valid in Northern Ireland. You'll be sent a railcard code within five days of opening the account and registering for online banking. But it's only valid for 60 days. Do note that you'll need to be a first-year uni student or starting a level 4-7 apprenticeship to apply. (Not in your first year? You may qualify but will need to switch in to this account.)


Santander*

0% overdraft:
- Years 1 to 3: £1,500

- Year 4: £1,800

- Year 5: £2,000

Perks:

- Four-year 16-25 Railcard

Higher possible 0% overdraft from year two. The HSBC student account offers a guaranteed £1,000 0% overdraft in the first year, though limits aren't guaranteed in later years – so you'll need to ask for increases (and how much you'll get depends on your credit record). The account's open to first-year under- and postgraduates, and those doing certain BTEC courses.

0% overdraft:

- Year 1: £1,000

- Year 2: up to £2,000

- Year 3 & beyond: up to £3,000

Joint-highest 0% overdraft – though limits aren't guaranteed. Nationwide's FlexStudent account offers a 0% overdraft that matches HSBC above – starting at £1,000 and rising to £3,000 in year three – although here limits aren't guaranteed in any year. The amount you'll get at 0% depends on your credit record, and you'll need to ask for the increases. To qualify for the overdraft you must pay in £500+ a term (for example, your maintenance loan). The account's open to those on a UCAS-accredited course of two years or more.



Nationwide

0% overdraft:

- Year 1: up to £1,000

- Year 2: up to £2,000

- Year 3 & beyond: up to £3,000
Other student accounts
These accounts aren't our top picks as the 0% overdrafts are not as generous as the ones above and/or the perks as lucrative.
| Provider | 0% overdraft amount | Main perks |
| --- | --- | --- |
| NatWest | £500 in term one, then up to £2,000 for the rest of your time at uni | £50 cash and a four-year Tastecard |
| RBS | £500 in term one, then up to £2,000 for the rest of your time at uni | £50 cash and a four-year Tastecard |
| Co-op | £1,400 in year one, up to £1,700 in year two and then up to £2,000 for the rest of your time at uni | None |
| Lloyds Bank | Up to £1,500 in years one to three, then up to £2,000 | Cashback when you spend at certain retailers |
| Bank of Scotland | Up to £1,500 in years one to three, then up to £2,000 | Cashback when you spend at certain retailers |
| Halifax | Up to £1,500 | Cashback when you spend at certain retailers, plus 0.1% interest |
| Barclays | £500 in term one, then up to £1,000 in the rest of year one; then up to £1,500 for the rest of your time at uni | A 12-month Perlego subscription (worth £12/month) – it's a digital library with over 900,000 textbooks |
| TSB | Up to £1,500 (guaranteed £500 for the first six months, up to £1,000 in months seven to nine, and up to £1,500 from month 10) | 5% interest on balances up to £500 |
| Ulster Bank | Up to £1,000, or up to £3,000 if you study medicine, dentistry, law, accountancy, pharmacy, optometry, physiotherapy or veterinary science | None |

For all the latest deals, guides and loopholes simply sign up today – it's spam-free!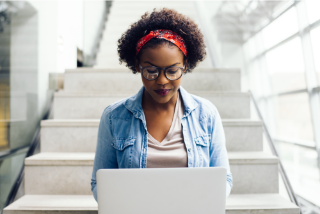 For that rare student breed: the ones who are always in credit, there aren't many choices (even if you're only occasionally overdrawn, go for the top overdraft deal).
If you don't need your overdraft for the long term, it's worth considering putting your everyday spending on a credit card and repaying it IN FULL every month. Doing so, can help build your credit rating which should mean future borrowing (such as a mortgage) will be easier and cheaper to get. See Student credit cards for full help.
Alternatively (or additionally), if you're super organised and financially disciplined, there is a way to make your 0% overdraft pay you...

Please don't even read this unless you're an anally retentive financial superhero. The consequences of getting it wrong can be a real problem.

Those always in credit could PROFIT (provided they're financially disciplined) by opting for the account with the biggest and longest-lasting interest-free overdraft, then using a budgeting technique we call 'current account stoozing' (see our Stoozing guide for a full definition of the word).

Once you get your student account and overdraft, take cash out of it and plop it into a top-paying easy-access savings account (see our Top savings and Cash ISA guides) leaving yourself reasonably near, but never over, your overdraft limit. Make sure you also manage any changes in limits and leave enough room to do your normal spending.

As a result, you're earning interest on money the bank lends to you for free. Done right, this can add about £80 to a student's coffers over the length of a course. Similar tricks are possible with student loans (see our Student checklist guide). However, this isn't an excuse for spending or borrowing more. If you're not financially disciplined, please DON'T try it.

Do a budget the right way
It's a mantra parents push at their student offspring all the time. "You've got to do a budget young Johnny, it'll all go to hell if you don't, please do it Johnny, please..."
Yet "do a budget" is a meaningless phrase unless you understand your income.

With people who work it's an easy message:
You shouldn't spend more than you earn.

But when it comes to those going to university, you need to:
Add up student loan + employment earnings + money from family + any grants/sponsorship money, and that is your income.
While 0% overdrafts are very useful and should help with cash-flow issues while you're a student, they're never part of your income. Always remember, an overdraft is a LOAN and must be repaid (its rate will jump once you graduate).
If you're going to university next year or are currently studying, funding is key. Make sure you're aware of the loans and grants available to you and plan accordingly. See our Student loans guide for more on fees and funding.
Have your say in our forum!