Student Finance
Free 2011/12 parents' PDF guide
Get Our Free Money Tips Email!
For all the latest deals, guides and loopholes - join the 12m who get it. Don't miss out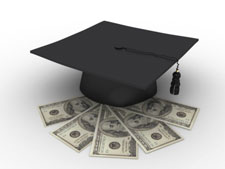 Students have to borrow, it's as simple as that; yet it's not debt you should worry about, but bad debt. No one in the UK should be put off studying because of student debt – do it right and it shouldn't be a problem.
This guide has been produced in co-operation with the Student Loans Company (SLC), for Student Finance England, and should help show parents how student finance works, and how to get your kids into higher education with less of a burden.
Who is this for?
This guide's for any parents who are sending their son or daughter to university in Oct 2011. It explains what you and your child need to know about funding university, from the student support package through to student bank accounts and part-time jobs.
If your kids are looking to go to uni next year see the Student Finance 2014 guide.
Although the student finance figures apply to England only (although SLC administers loan payments for all students, it only looks after Student Finance England. Wales, Northern Ireland and Scotland each have their own separate government departments), the logic in the guide is the same for everyone, no matter where in the UK you are.
Why this guide?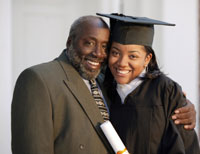 It's important that no one should unnecessarily be put off studying because of worries about money or debts, and this guide will show, for the vast majority, there's no need to be discouraged. The Students' Guide To Student Finance is annually updated to help everyone entering higher education, and MoneySavingExpert.com has relinquished its copyright on it, if any parents, teachers or student unions want to distribute it.
Plaudits to the Student Loans Company, on behalf of Student Finance England, for working with us to make this guide for parents.
See the full Financial Education Campaign section for lots more info on helping kids with cash.