A £1,198 sofa on sale at £98? I'll take two! Or a £450 Nokia Lumia 800 smartphone for £120 – a steal at a quarter of the price. And what about a £500 laptop for £40? Sold.
This is indeed fantasy shopping but – for a few brief hours – it was actually a reality for customers buying goods at Next, Argos and John Lewis respectively. Pricing howlers by staff meant these goods were on offer at ridiculously low prices – and shoppers understandably swooped.
Their delight turned to dismay, though, when the stores realised they'd boobed and refused to sell the items at the advertised price. In some of the cases above, a gesture of goodwill – up to £25 – was made in the absence of being able to give shoppers what they wanted.
But many disappointed customers were having none of it and, in each case, went online to shout about it: they knew their rights, the store had a legal duty to honour the deal, and what an outrage it was that they wouldn't.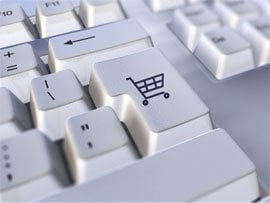 Yet their rage was ill-founded: they had no right to buy it at comedy prices. Despite these high-profile incidents – and countless others – many consumers still believe they have the right to buy an item if it's been advertised at a given price, no matter if it's clearly a spectacular slip-up.
Whose fault is this? Well, I'd argue it's an unusual case of those setting a good example ruining it for everyone else.
While some shops rely on the barest of legal minimums to keep customers happy, others bend over backwards to treat us like kings. And while this might sound marvellous, it's ended up muddying the waters for many shoppers who've now come to expect consumer rights they don't actually have.
To be fair, layers of legislation have also made it harder to separate fact from fiction. Last year ushered in the overarching Consumer Rights Act, but this only applies to goods and services bought since 1 Oct 2015. Purchases before this must instead largely rely on the Sale of Goods Act and Supply of Services Act.
We've full info on all the consumer rights you really DO have, but here are five of the biggest types of mistakes shoppers make…