Did you know, you've probably given numerous third-party applications access to all your personal data through Facebook, without even realising? If you've ever logged in to almost anything via Facebook, eg, booking sites or streaming services, used public Wi-Fi, played Candy Crush or answered any fun quizzes at any point, you'll be affected.
If you quickly ticked a box to agree to the terms and conditions before signing in, playing a game etc, you've allowed access to your personal data. Unless you've actively opted out, these often long-forgotten apps will continue to have access to almost all of your personal information from your Facebook profile, even if you no longer interact with them. This includes:
Email
Photos and videos
Phone number
Date of birth
Hometown
Current city
Religious and political views
Friends list
Relationship status
Work history
Status updates
Likes
Website
Groups you've liked and manage
Why is this so important?
Apart from the obvious privacy breach, it means they might well have your phone number and email address to spam you with all sorts (for more spam avoiding tips, see our Stop Scams guide) which could lead to fraud and manipulated marketing messaging. It's also worth remembering to keep your account secure by changing your password frequently – see our password security tips.
And in light of the accusations which emerged at the weekend that data analytics firm Cambridge Analytica had gathered personal data from over 50 million Facebook profiles and allegedly used it to target voters with adverts to influence the 2016 US presidential election, it's now more important than ever to be aware of who can access your personal information.

How can I get around it?
Unfortunately, many of the apps won't allow you to log in, play the game or do the quiz etc until you accept the terms and conditions. So if you want access you'll have to accept – but there is a way to limit which data the apps currently have access to, revoke access completely and request any of your data they already hold to be deleted.
How to limit/revoke access:
Step 1 – In Facebook on desktop, click the drop-down menu, then 'Settings'. On mobile, hit the three horizontal line icon then 'Account Settings'.
Step 2 – Click 'Apps' and then 'Logged in with Facebook' to view all the apps that have access to your data via Facebook.
Step 3 – Select the pencil on desktop, or the arrow on mobile, to view the exact data you're sharing with each app.
Step 4 – Click the blue ticks to deselect your personal information.
Step 5 – To revoke access completely, click the cross next to the app.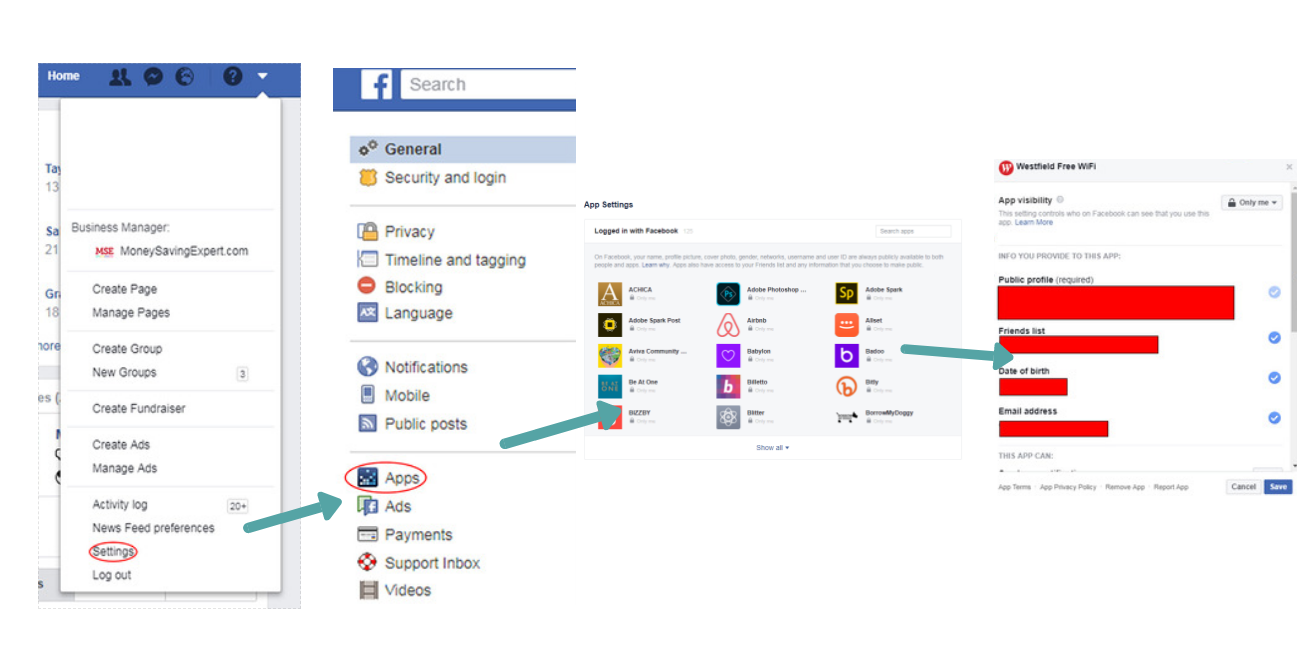 How to get your data deleted:
To ensure any data these apps already hold is deleted, you need to do the following:
Step 1 – Once you've clicked the pencil/arrow to review the data you're sharing with the app as above, click 'Report App' at the bottom and select 'I want to send my own message to the developer'.
Step 2 – You'll be able to send a short message, something like: "Hello, I would like all of my personal data to be removed from your database, as I am revoking access moving forward."
In theory, if you want to use free Wi-Fi, play a game or quiz but don't want anyone to hold your data, you can accept the terms, then request all your data is deleted.
NOTE: We've heard from some MoneySavers who say an error message is sometimes displayed when sending messages to developers. Keep trying – it should go through.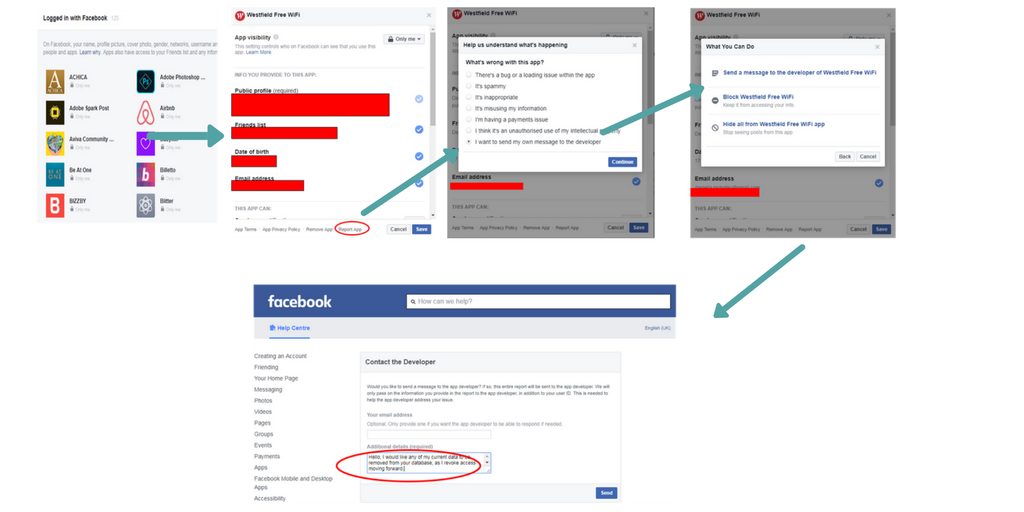 Review all of your data held by Facebook
You're able to view all of your personal data held by Facebook by selecting 'Settings', 'General', and then clicking 'Download a copy of your Facebook data'. This is a great way to see what exactly is out there and you may decide to delete certain aspects of the information you have previously shared.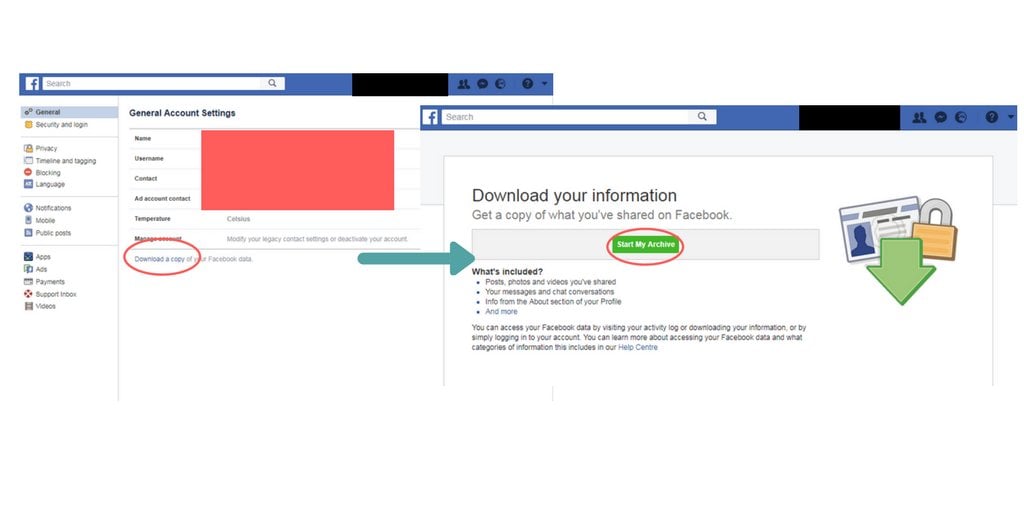 Don't forget to check your other social media accounts and stay safe online, and keep an eye on purchasing activity with our Mobile Warnings guide.