The news headlines about how social networks use our personal information show no sign of abating, with Facebook CEO Mark Zuckerberg this week apologising for the misuse of its users' data following the Cambridge Analytica scandal – but there are ways to reclaim at least some of your privacy online.
We recently told you how to stop third-party applications getting access to your data in our Facebook privacy blog and in our Twitter & Instagram data sharing blog.
Facebook has now released a bulk app removal tool in order to speed up the process – you'll no longer have to individually revoke each piece of your data it has access to, eg, photos, location and political views. This is very useful if you're like me and have inadvertently given 200+ applications access to your data by quickly ticking a box to agree to the terms and conditions before playing games, doing quizzes etc.
Here's how to access the tool and request any data already taken to be deleted.
Where is the bulk removal tool?
On Desktop: Settings > Apps > App Settings > Logged in with Facebook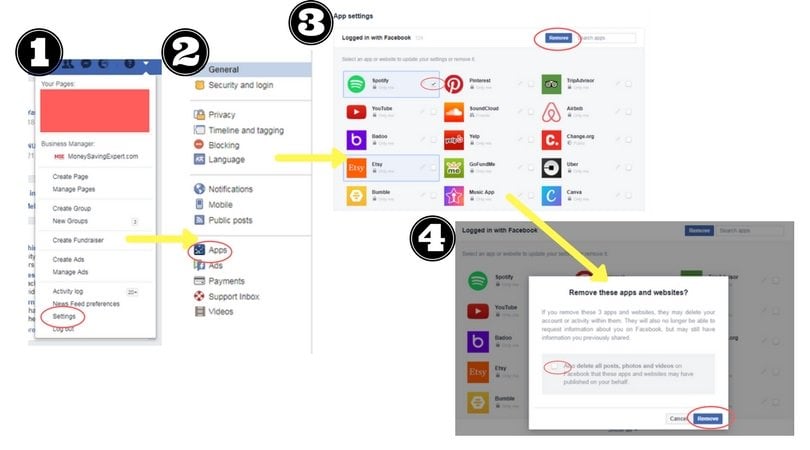 On Mobile:
If you're on iOS: Settings > Account Settings > Apps > Logged in with Facebook > Select the apps you'd like to remove > Remove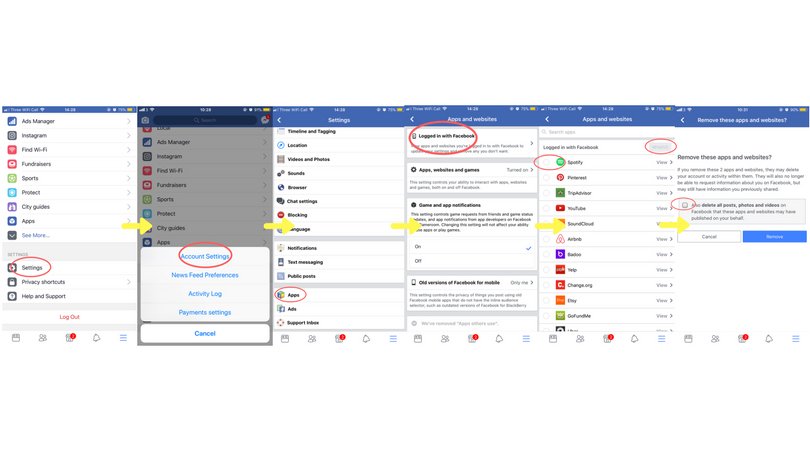 If you're on an Android device: Setting & Privacy > Account Settings > Apps > Logged in with Facebook > Selected the apps you'd like to remove > Remove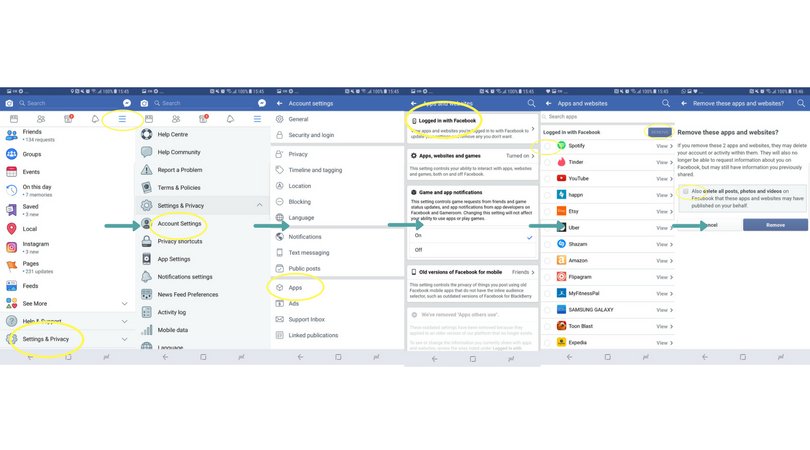 How do I request my data stored is deleted?
In the Logged in with Facebook section, click the pencil icon of the app you'd like contact.
Report App > Select "I want to send my own message to the developer" > Select "Send a message to the developer of __"
For full instructions see our Facebook privacy blog.
So, how good is this tool?
As Facebook states, your data going forward will be not be shared with the apps – however, you will still have to contact the apps individually if you'd like them to remove your data stored on their systems.
Secondly, there isn't a Select All Apps option – as you'd expect for a bulk removal tool, therefore you're still required to go through one by one and select apps you'd like to revoke access. So, if you're anything like me, with 200+ apps accessing your personal data, you'll still be there for a while selecting each app to revoke access.
However, it's a pretty impressive fix for mobile as it's made the process much easier for users of the Facebook app.
Overall, the bulk app removal tool is welcomed and we hope this has helped you to keep your data secure. We'll see if Facebook make any changes to this, and keep you updated.
Don't forget to check your other social media accounts and stay safe online, and keep an eye on purchasing activity with our Mobile Warnings guide.
Feel free to leave your questions below.