Eight ways to grab 'free' Amazon vouchers
I've found loads of ways to earn free Amazon vouchers. In fact, I reckon over the last year I've earned several hundred pounds' worth. Even after a fair amount of shopping, (which included Christmas presents and fancy Joseph Joseph gadgets for my flat...) I currently have a satisfying £150 sitting in my Amazon account.
What's more, most of these methods don't take much effort. If you're saving up for something big (and it's cheapest on Amazon), this can be a great way to nab a discount, or even get it completely free.
Here are eight ways I've found to build up a stash:

1. Snap photos of job ads (£6-£10/hour – I've made £450+)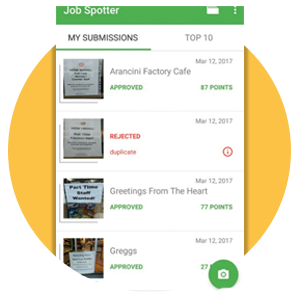 The Job Spotter app is a quick and easy way to earn Amazon vouchers, just for taking pictures of job adverts in the windows of businesses such as shops, cafés and restaurants.
You earn points for each job advert you submit. These are converted into Amazon vouchers and you can redeem them at any time – there's no minimum withdrawal limit. The jobs you spot are then posted on the Indeed website.
While some ads only get you a few points, such as those with big-name retailers, I've found it's possible to make between £6 and £10 an hour in my lunch breaks looking for job adverts around MSE Towers. In fact, I've made a whopping £450+ in the last year.
How to do it: Download the free app from Google Play or the App Store. There's no app for Windows phone users.
When will the voucher arrive? Once you cash in, it can take anything from a few hours to a few days to receive the voucher via email.
Full info: See our Make Money Online guide.
2. Do quick online tasks with Swagbucks (£10 bonus when you earn £5)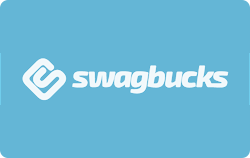 Swagbucks is a site that pays you points (called 'SB') to answer daily polls, watch videos, play games, search online and more. The points can then be cashed in for Amazon vouchers, PayPal credit or other rewards.

How to do it: Newbies who register via our MSE Blagged Swagbucks* link will get bonus points worth £10 in Amazon vouchers if they earn 700 SB (worth £5) within 30 days of signing up (Swagbucks says this can take between five minutes and five hours of work). That's a total of £15 to spend on gift cards.
When will the voucher arrive? Once you cash in, vouchers arrive within 10 working days.
Full info: See our Swagbucks deals page.
3. Download the Bean spending tracker app (£5)

The Bean app (available on Apple and Android, or you can just use it via the website) scans your accounts to find recurring direct debits and payments for anything from overpriced bills to unused gym memberships. Our blagged deal gets you a free £5 Amazon voucher just for signing up.
Bean is free to use, but you will need to give it access to your bank account(s) using your online banking login details. Also, be prepared that once it's found out about your regular payments and direct debits, it will try to persuade you to switch to cheaper services – but you're under no obligation to do so.
While it's quick to sign up, to be eligible for the offer you'll have to still have at least one account linked to Bean 30 days after signing up, and not have unsubscribed or blocked its emails.
Bean is authorised under 'Open Banking' regulations (for more on this, see our Open Banking guide). This means you're protected if, for example, sharing your data left you a victim of fraud.
How to do it: Sign up via this link* and you'll receive a £5 Amazon voucher after you complete its sign-up stages – including attaching a bank account or credit card.
When will the voucher arrive? You're eligible for the voucher 30 days after you complete all its sign-up stages, and Bean says it will then take up to six days to arrive.
Full info: See our How to cancel direct debits guide.
4. Sign up to survey sites (£10/month)

Willing to give your views on shampoo, Justin Bieber and politics, among other subjects? It's possible to earn £100s a year, without any special skill or talent, and many survey sites pay out in Amazon vouchers.
How to do it: Our top survey site is i-Say (previously Ipsos) as it's probably the best paying. Its surveys are plentiful, and many users rack up £10 or more of Amazon vouchers (or vouchers for other retailers) every month.
When will the voucher arrive? Once you cash in, vouchers take two to three weeks to arrive.
Full info: Top 25 Online Survey Sites.
5. Report derelict properties in & around London (£20/property)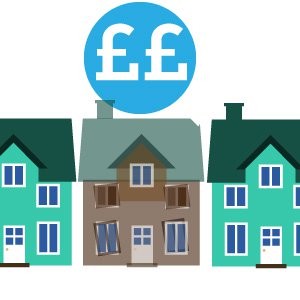 Spot an empty or derelict property in London or the Home Counties and you could earn a £20 Amazon voucher (or M&S if you prefer) if you're the first person to report it to YouSpotProperty.com.
And if the development firm behind the website buys the property, it will give you 1% of the purchase price – potentially £1,000s for a house in the capital.
How to do it: Once you've spotted a derelict house, fill in a form at YouSpotProperty.com. It will ask for the address, and any photos you're able to take of it.
When will the voucher arrive? It's normally issued within a month of you reporting the property.
Full info: Make Money Online.
6. Spend £2,000 on Amex Gold in three months to earn £100
Cashback credit cards pay you every time you spend on them, possibly £100s a year. While this isn't an excuse to spend more, use the card for ALL normal spending and you can get a decent reward.
Make sure you repay IN FULL every month or you'll pay hefty interest which'll quickly wipe out the rewards gain. In the case of Amex Gold, which lets you earn a bonus £100 in Amazon vouchers, you'll pay 22.9% interest.
Note that the card is free for a year but then has an annual £140 fee, so cancel before then if you don't want to pay it.
How to do it: You can use our eligibility calculator to check your odds of being accepted for the Amex Preferred Rewards Gold credit card. Spend £2,000 on it within the first three months and you'll get a bonus 20,000 reward points, equal to £100 in vouchers (which can be spent at Amazon, M&S and elsewhere).
When will the voucher arrive? Once you cash in your points, it'll arrive within 10 working days.
Full info: Cashback Credit Cards.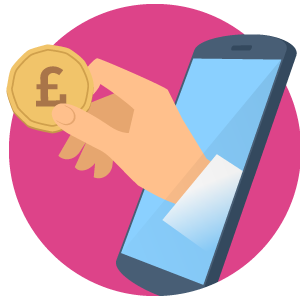 7. Use a cashback site every time you shop
Cashback sites pay you when you click through them, go to retailers or product providers and spend. You can make £100s a year using them, and some give an extra 1-2% bonus if you withdraw your earnings as Amazon vouchers, rather than cash.
Always think of cashback as a bonus only – it's not guaranteed. And always focus on the cheapest deal, not the biggest cashback, to ensure you get the best offer for you.
Full info: Top Cashback Sites.
8. Grab FREE cashback for signing up to free trials & more (£5ish)
You don't always have to buy anything to earn cashback via cashback sites – you can get paid just for doing quick tasks such as registering with a site or signing up for a free trial (though as above, never think of cashback as guaranteed).
How to do it: Check out the free cashback sections on Topcashback* and Quidco* for the latest offers. We spotted £2.25 for registering for free with Experian, £1.80 for signing up and completing one survey with MySurvey UK and £1 for registering for free with Match.com.
When will the voucher arrive? You may have to wait a while for your cashback to progress from 'pending' to 'payable'. This can be anything from a few days to a few months. You can then choose to withdraw the money you've earned as Amazon vouchers rather than cash.
Full info: Top Cashback Sites.
Join the MSE Forum Discussion