22 TV MoneySaving tricks – including how to watch The Marvelous Mrs Maisel for FREE, make the most of Freeview and save on Sky, Netflix, Now TV & more
With the long winter nights continuing and the launch of two new major streaming services – Britbox and Apple TV+ – we've been thinking about the best ways to save on watching TV. Whether you're a Netflix addict, Sky TV customer or just watch Freeview, here are some of our best tips and tricks to cut the cost.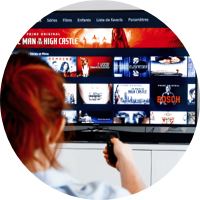 TV MoneySaving basics – how to watch for FREE


Let's start with the basics:
Make the most of streaming-service trials to watch The Marvelous Mrs Maisel (and lots more) for free

Streaming sites have become a huge deal in the world of TV-watching, with more than 10 million people subscribing to Netflix alone. But the beauty of some services from a MoneySaving point of view is they offer free trials, giving unlimited access for a set period, so you can binge on The Marvelous Mrs Maisel and other big series such as Chernobyl or even Downton Abbey to your heart's content.

If you really want to max it, you can hop from free trial to free trial – just remember to cancel before each trial's up. Unfortunately, Netflix recently got rid of its 30-day free trials - see the MSE News story for full info - but there are others you can still take advantage of. For example, if you sign up to Amazon Prime Video* as a new customer, you'll be given a free trial for 30 days, whichever plan you choose. But you have to enter your debit or credit card details, and the subscription will auto-renew if you don't cancel. Other free trials include Now TV (seven days, not including sports) and the new Apple TV+ (seven days).

Check if you REALLY need a TV licence
If you only watch certain channels on catch-up, you may be able to avoid paying the £154.50 annual fee. If you watch live TV, or anything on BBC iPlayer, you'll need a licence, but you won't for other catch-up sites. See our Do I need a TV licence? guide for full details.

Plus, if you do decide you need a TV licence, make sure you don't pay by quarterly direct debit– that costs an extra £5/year.

Do you really need to pay when Freeview gives you over 70 TV & radio channels completely, er, free?
If you're not bothered about watching certain shows or having hundreds of extra channels, Freeview may be the best option. Newer TVs have basic Freeview built into them, giving over 70 TV and radio channels (if you have an older TV, basic Freeview boxes start from about £10). And as the name suggests, there's no subscription to pay.

Within those 70 channels you'll have plenty of choice, including popular shows such as the new BBC adaptation of His Dark Materials, Taskmaster on Dave and Come Dine With Me on Channel 4.

To get the most out of Freeview though, you should consider a YouView+ box, which lets you record, pause or rewind live TV or record whole series. These start at around £90 for a box with 500GB of memory (which records up to 250 hours of TV).

Sign up to an always free streaming service to watch films & box sets such as Fleabag and Peep Show
Even if you've exhausted the free trials offered by the likes of Amazon Prime Video and Now TV, it's possible to stream big box sets and films online without paying. You can watch plenty of free shows on Channel 4's catch-up service All 4, and (if you have a TV licence) BBC iPlayer, plus Rakuten has a whole host of free films:
All 4 has an impressive number of box sets available for free, and you DON'T need a TV licence to watch these online. They range from sitcoms such as Green Wing, Peep Show and The IT Crowd, to the entire back catalogue of popular TV shows such as First Dates and One Born Every Minute. You'll need to register (for free) to watch the TV shows and you'll watch adverts before and during each one.


BBC iPlayer's advert-free catch-up service offers a decent selection of box sets, including Fleabag, Luther and Gavin and Stacey. Plus there's usually a handful of films available – right now this includes Indiana Jones and the Temple of Doom and Paddington 2. It's worth noting you DO need a TV licence to use it. You'll also need to register (for free).


Rakuten offers a number of free films, on top of its pay-per-view service. Again, you simply need to register for free and, like All 4, you'll have to watch adverts. We spotted Super, Lesbian Vampire Killers and Hope Springs.
Student? There's a trick to watch live telly and use iPlayer WITHOUT a licence
In some circumstances you won't need to get your own licence, even if you've moved into your own digs. TV Licensing says you may be covered by your parents' licence if your 'out-of-term address' (ie, your parents' address) is covered by a TV licence, you only use TV-receiving equipment powered solely by its own internal batteries, and you haven't connected it to an aerial or plugged it into the mains. See our Do I need a TV licence? guide for full details.
Over 75 and still paying for your TV licence? You can reclaim
You're eligible for a free TV licence once you turn 75 (though the rules will change in June next year) – and if you've been accidentally paying for your licence, you can reclaim what you've overpaid. More than £14 million was reclaimed in 2017/18 alone – see Over-75s' TV licence refunds for more info.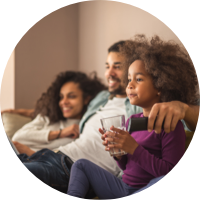 Paying for Sky, Virgin Media etc? How to save

Some pay over £1,000/yr for a digital TV subscription with the likes of Sky, Virgin, TalkTalk or BT TV, yet it's often possible to cut the cost. See our
Digital TV Deals
guide for full help, but to get you started:
Ask yourself if you REALLY need to pay for digital TV
Switching from a TV contract to Freeview can save many a small fortune, so weigh up if what you're paying is really worth the extra. After all, there are now lots of places to watch programmes or entertainment on demand for free (or just the cost of the licence fee) – from BBC iPlayer and All 4, to the less traditional video found on YouTube or even Facebook and Instagram.

Even if you do watch enough TV to make it worth paying for, switching to cheaper services could save you cash.

Haggle a better deal EVERY year – eg, 'I saved £360'
If you choose to stay with your digital TV provider, you can still save money. In a nutshell, call up and ask for a better deal. Say you're paying too much or rivals' deals are cheaper. If that doesn't work, tell it you're leaving. You'll usually get put through to companies' super-powerful hidden deals departments. For more tips and tricks, see Haggle with Sky & more.

In our February 2019 poll, 84% of MoneySavers who said they tried haggling with Sky were successful, and for Virgin Media it was 76%. David told us: "After reading your tips on haggling with Sky I called them and ended up with a £30 a month reduction without losing any of my channels/extra boxes. A £360 a year saving from a 10-minute phone call is fantastic!"

Do a full 'channel audit' – and axe those you never watch
There's no point paying for channels you won't watch, so decide what you want and make sure you're on the right package. As channels are usually bundled up into much larger lists, such as 'entertainment' or 'sports', you may find you're paying for access to 20, even though you only really use one.

Also, if you're a keen footie fan, only sign up to the sports channels for the duration of the football season. Cancel for the summer and you'll save a wad of cash. Some providers may insist on 30 days' notice, so set a reminder.

Now TV passes are cheaper than Sky Sports if you only watch the odd match
Subscriptions to Sky aren't cheap, with the basic package starting at £22/month – and many pay a whopping £30 extra every month to access Sky Sports channels. But if you only watch the occasional match or event, you'll likely be better off buying daily, weekly or monthly Sky Sports passes via Now TV instead.

Passes start at £5.99 for the mobile month pass, which gets you access to five channels on your smartphone for a whole month. Or you can pay £9.98 for a day pass (it's £14.98 for a week), which lets you watch 11 channels on any device.
The same principle applies to Now TV's 'Entertainment' pass – if you only pay for Sky to watch a particular show (eg, Succession or The Walking Dead), you could save by cancelling your Sky subscription and buying a Now TV pass, which you can cancel when your series has finished (and start up again when a new series begins).
Turn your games console into an additional Sky box using Sky Go Extra
If you're a Sky customer with Sky Go Extra, you can use a console (incl Xbox 360, Xbox One, PlayStation 3 and PlayStation 4) to stream Sky TV, which may work out cheaper than buying an additional Sky box for your home.
Sky Go Extra costs an additional £5/mth, or it's included if you upgrade to Sky Q Experience for an extra £13/mth.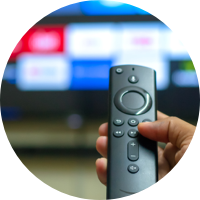 Save on streaming, incl with Netflix, Amazon Prime & Now TV

Streaming's become an increasingly popular way to watch TV – and there are tons of ways to save:
Free tool to check what's on where – so you only pay for the streaming services you'll actually use
If there are specific shows or films you want to watch, check which services have them, then weigh up what the best – and cheapest – option is for you.
To help you, there's a clever free online tool, JustWatch, which catalogues what shows and films are shown on different streaming services. It includes more than 20 in total – including free ones such as All 4 and BBC iPlayer.

Check if you can share your account with family and friends
Many streaming services let you share your account with others, which can be a great way to save money if you all chip in – though exact rules vary:
Amazon Prime – members can share Prime Video with one other adult. If you have the full Amazon Prime subscription (but not if you only pay for the £5.99/mth Prime Video membership) you can share certain benefits with one other adult "in your household" by forming an Amazon Household. You'll keep your personal account but you'll both need to link your accounts and agree to share payment methods. (We've asked Amazon whether the other adult needs to live at the same address and will update this when we hear back.)


Apple TV+ – share with up to five family members. You can share your Apple TV+ subscription with up to five other members of your family – see Apple Family Sharing for more information. Apple told us you can share with family members living elsewhere, eg, children who have moved out; you don't need to live at the same address.


Netflix – share with others living at the same address. You can split the standard and premium plans with other people in your household, eg, the standard plan costs £8.99/mth and allows you to watch on two screens at the same time (you don't have to be watching the same thing). This means you could get one subscription, split the cost with your other half, a family member or housemate and pay just £4.50/mth each.

Bear in mind that sharing with someone who lives elsewhere is technically forbidden (but in 2016 Netflix said it wasn't "obsessed" with enforcing this rule).


Now TV – share on up to six devices. You can use your account on up to six devices (but only watch on two at the same time). The exception is the Sky Sports mobile month pass, which you can only watch on one smartphone at a time. We've asked Now TV to confirm if those you're sharing with have to live at the same address, and will update this when we hear back.

Pay upfront to cut the cost – eg, save £17/yr on Amazon Prime
While many services offer a monthly payment option, you can often save by paying for a year upfront. For example, the full Amazon Prime membership is £79 upfront for a year, but if you choose to pay monthly you'll end up paying £95.88 over the year (£7.99/mth).

Similarly, the new Apple TV+ is £49.99 upfront for a year, but if you opt to pay monthly you'll end up paying £59.88 over the year (£4.99/mth).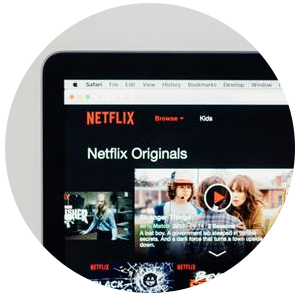 Save up to £72/yr by switching to the basic Netflix plan
Many Netflix users are on its £8.99/mth standard package. Others pay £11.99/mth for premium. But if you don't need all the bells and whistles – eg, if you only watch on one screen or aren't really fussed about HD – then switching to Netflix's £5.99/mth basic package could save you up to £72/yr.
To do this, log in to Netflix, go to 'Account' and then under 'Plan Details' hit 'Change plan'. You'll be switched to your new plan right away, but won't get money back – you'll just pay less the next time you're billed, so do it as close to your next billing date as possible.
For lots more tips and tricks to save, see our 19 Netflix Hacks.

Try the 'pretend to cancel' trick (often a winner with Now TV)
A number of MoneySavers report being offered discounts when they try to cancel their Now TV passes online – MSE Kelvin tried it and was offered a three-month Sky Cinema pass for £2.40/mth (normally £11.99/mth).
So if you're happy to continue your subscription, it's worth starting the cancellation process to try to bag a discount. Make sure when you're asked why you're leaving you say it's because you 'can't afford' the service.

Let us know if you've successfully tried this trick with any other streaming service.

Getting a weekly Now TV Sports pass? Time it carefully to max the value
MSE Chris D says he often buys a weekly pass, and plans his viewing carefully beforehand, as the passes expire exactly seven days after you activate them.
So if he wants to watch a match on a Saturday afternoon, he'll check what's on the following Saturday, and may wait until right before kick-off to buy his pass – that way he can watch a match that's on earlier in the day the following week too.

Bought an Apple product recently? You may be able to get Apple TV+ free for 12 months
Apple's new video subscription service launched this month, and Apple has said that customers who have bought a new iPhone, iPad, Apple TV, Mac or iPod Touch since 10 September (direct or from one of its authorised resellers), can get one year's Apple TV+ for free. You'll need to claim the offer within three months of first setting up your new device – simply sign in with your Apple ID and go to the Apple TV app to view the offer.
You'll have to pay once the trial is up, so make a note to cancel if you don't want to keep it. Your trial will end as soon as you cancel (and you'll lose access to Apple TV).
Swap between films and box sets each month to cut the cost of Now TV
If you're keen to watch films and box sets on Now TV, you'll need to pay for two separate passes: Entertainment (£8.99/mth) and Sky Cinema (£11.99/mth). Yet MSE Jenny's top tip is to alternate between them each month, so you can binge box sets one month and films the next. That way you're never paying for both passes at a time.
Check how long a series will be available for – so you're only paying when what you want to watch is on
The beauty of most streaming services, from a MoneySaving point of view, is that you can dip in and out of subscribing as often as you like, as there's no minimum contract term. That means if you know what's on when, you can ensure you're only paying while it's showing the stuff you want to watch. To help plan, most tell you when something is due to be taken off.

For example, Netflix will tell you if a programme is being removed within the next 30 days. Open up the info on any series or movie and click the 'Details' tab – it'll say something like 'Availability Until 01/01/2020'.

Exchange 50p in Clubcard vouchers for £1.50 Now TV credit
You can swap Tesco Clubcard vouchers for credit to use at Now TV, including on Entertainment, Sky Movies and Sky Sports passes. Best of all, you'll triple the value of your Clubcard vouchers, so 50p becomes £1.50 in Now TV credit – in fact, it's one of our top ways to boost your Clubcard points' value.

Buy discounted Apple, Now TV etc gift cards to cut the cost
It's worth looking out for discounted gift cards, as you'll essentially be getting a discount on the cost of your subscription. For example, earlier this month, Tesco offered 20% off £10 Now TV gift cards (making them £8).

Buying gift cards comes with a risk though – they're easy to lose and companies can go bust before you spend them. So make sure if you do this you spend them straightaway.

Now let us know what tricks we've missed in the comments below, or in the forum.
Join the MSE Forum Discussion
Have your say
This is an open discussion and the comments do not represent the views of MSE. We want everyone to enjoy using our site but spam, bullying and offensive comments will not be tolerated. Posts may be deleted and repeat offenders blocked at our discretion. Please contact fbteam@moneysavingexpert.com if you wish to report any comments.