How 'random acts of kindness' can earn you FREEBIES at Lush, Pret A Manger & more
Did you know there are three important things in life? The first is to be kind. The second, to be kind and the third? You guessed it – be kind. I may have butchered that quote from Henry James, but I think we can all agree – we should always strive to be kind, and not just on Random Acts of Kindness Day (17 February).
What if I told you there are high street shops where being friendly and kind can earn you freebies in return? Obviously, kindness is its own reward, and you won't get something every time, but why not try? Here are a couple of places to start…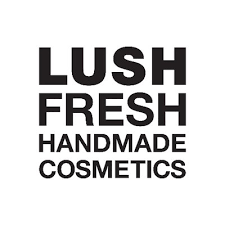 Lush
Did you know staff at high street beauty chain Lush are allowed to give any customer a free gift in a random act of kindness? I didn't know this until I was in store in Nottingham treating myself for my birthday as I'd been ill so hadn't been able to celebrate. A lovely lady there chatted to me, and when I told her this she presented me with a full-size shower gel for free – it really made my day!

Of course, I don't shop at Lush hoping for a freebie every time – I'm a regular there anyway. Though it's worth remembering to avoid making enemies at Lush!
I've contacted Lush to get more information on this scheme, but it's yet to get back to me - I'll let you know here when I know more.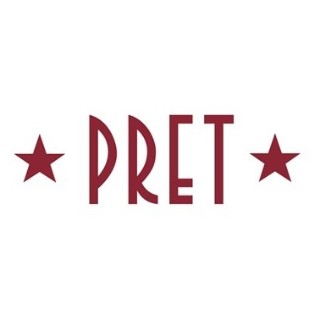 Pret
Coffee and sandwich chain Pret A Manger's employees are allowed to give away a free drink to any customer they feel may deserve it (or maybe just someone they have the hots for). I've never received one of these myself, but it's true staff are given the freedom to decide who to offer a free cuppa, and why. On its website there's a blog from Pret's CEO explaining the scheme.

As to why I've not been offered a free drink, I'll never know – but I did once receive a free vegan chocolate bar to try, so that was a nice surprise.
I've contacted Pret for more up-to-date information on this scheme, but it's yet to get back to me. I'll let you know here when I know more.
Any other places?
While the two large chains above are well known for their 'random acts of kindness' policies, I've been lucky enough to experience this in a couple of smaller chains with branches near MSE Towers in London – on each occasion I'd taken the time to have a friendly chat with the staff.
First, on a visit to Hummingbird Bakery, after buying something my friend and I were both offered an additional free cupcake (how could we say no?) as it was almost the end of the day and there was hardly anyone about.

Another time, I was feeling pretty worn out when I walked into health food store Planet Organic. Chatting to the lady at the till about the rough day we'd had was a welcome respite, and I was so tired I almost didn't notice she'd given me a small discount – less than £1 off an £8 purchase – which really helped perk me up.
A few 'random acts of kindness' we can we all do...
If you're feeling inspired, why not try some of the following?
Check our regularly updated list of Supermarket Coupons for discounts on items you could donate to a local charity or food bank.
Are you an O2 mobile customer? You can give your free Caffe Nero hot drink away to someone who needs it (collecting stamps you can earn 50+ free drinks a year).
Volunteer at a local charity or an event such as Parkrun to give back to your community.
Donate old clothes, or if you've items that are too well-worn to be used by someone else, swap them for a free H&M £5 voucher via its textile recycling scheme.
Send an old-fashioned letter or card to a relative or friend. They'll likely be overjoyed to receive a surprise in the post that isn't a bill.
Have you ever benefited from a 'random act of kindness' in any of the places above, or elsewhere? Let me know in the comments below, or on Twitter.