How to keep fit for free via YouTube, Instagram, apps etc
With gyms temporarily closed again across the UK, and many of us staying inside a lot more, exercise regimes may slip. But there are loads of free apps, online tools and resources that can help you keep fit at home. Handy if you're not able (or ready) to return to fitness centres – or if you just want to save £100s on a membership you won't use.
Although this blog is mainly about keeping fit at home, many of us have got into doing more exercise outdoors during the pandemic, such as going for a regular walk, run or cycle, which is why we've included running apps. However, you should still maintain social distancing while you're out and about and abide by the current restrictions in your area.
The MSE team had loads of suggestions for videos and tools they've used to work out at home, and some online fitness subscriptions are now offering free access. There have even been online PE classes for kids, which are now back as schools close once again.
So even if you're not normally a keen gym-goer, now might the perfect opportunity to try something new and boost your mental and physical health. You don't have to go it alone either – a number of the MSE team have been doing yoga classes 'together' using Skype and Yoga with Adriene videos on YouTube.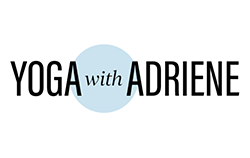 Yoga with Adriene – always free. This YouTube channel has over 500 videos, and is very popular with the team here – MSE Amalia, MSE Billy and MSE Carol are all fans. There are plenty of yoga practices to choose from, varying in length and ability level, so it doesn't matter if you're a complete beginner, or only have time for a 10-minute workout. Adriene also has a dog called Benji, who sometimes joins her –

what more could you want from a workout?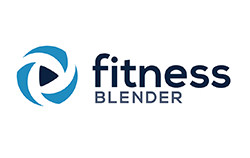 Fitness Blender – always free (but has optional premium membership). The Fitness Blender website provides free workout videos and exercise programmes you can follow at home – MSE Billy and MSE Roxanne are both fans. There's a range of videos of different lengths, including a 40-minute upper-body strength workout, a 15-minute cardio workout and an 8-minute breathing 'workout' to help with stress.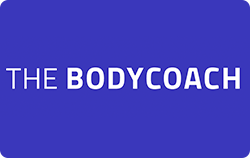 The Body Coach – 250+ free Joe Wicks videos. MSE Kirsty's a big fan of Joe Wicks, or 'The Body Coach', who offers subscription plans to help people get fit and lose weight through healthy recipes and exercise – but he also offers over 250 free home workouts on his YouTube channel, including chair workouts for people with limited mobility. In addition, he streamed free PE sessions for kids during the first national lockdown last year (which you can still watch).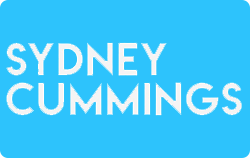 Sydney Cummings. MSE Rebecca R swears by these 10-60 minute workouts from US-based personal trainer Sydney, which are based on everything from yoga to high-intensity interval training (HIIT). There are 500+ free workouts on her YouTube channel, including equipment-free workouts for those who don't have exercise equipment at home.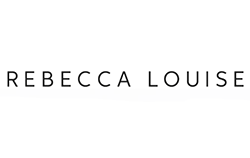 Rebecca Louise. Another favourite of MSE Rebecca R is UK-born, US-based workout trainer Rebecca Louise, who has free workouts on her YouTube channel designed to help you tone up, build strength, increase endurance and, er, 'build a butt'. It also now features several at-home quarantine workouts.
Lucy Wyndham-Read. Lifestyle blogger and fitness expert Lucy specialises in free home workouts, which is obviously pretty handy right now. There are 100s of them on Lucy's YouTube channel, covering specific body areas like arms, legs or bellies, and specific aims like weight loss and body toning. There are also several at-home, equipment-free workouts for beginners.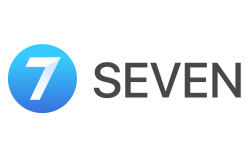 Seven. As used by MSE Julia, this app is especially handy if you've kids off school or you're otherwise pushed for time, as it specialises in seven-minute workouts. It's primarily a paid-for app, but there are several free workouts you can access without even having to register, including a 'freestyle' option where you get something different each time. Download it free for iOS or Android.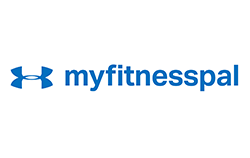 MyFitnessPal.

Recommended

by MSE Lea, MyFitnessPal allows you to record not just cardiovascular exercise like running and cycling, but also strength exercise (eg, weight training) and workout routines (eg, core training, kettlebells). You can also use it to record your calorie intake – including by scanning the barcodes of food you eat – how much water your drink and your weight, and connect it to other apps like Fitbit Tracker, Samsung Health and Strava. It's available to download free for iOS and Android devices.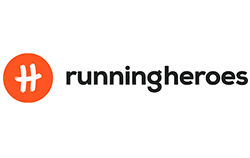 Running Heroes. MSE Laura F: "If the puny carrot of longer life and better health isn't enough to get you running, the free Running Heroes app (available on iOS and Android) will bribe you fit with discounts."

You link it to your exercise tracking app of choice, such as Fitbit or Strava, and sign up to challenges. Completing them earns you 'coins', which can be redeemed against discounts. At the time of writing, these include 40% off a case of 12 Virgin Wines and 20% off Pact Coffee.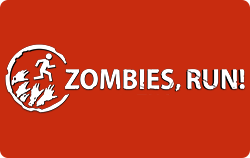 Zombies, Run! MSE Petar's recommended running app is actually more of a game. It pitches you as one of the few survivors of a zombie epidemic, who is a runner en route to one of humanity's last remaining outposts, and whose help is needed to gather supplies, rescue survivors and defend homes.

You listen to the story as you run (though you can still listen to your own music too), set the duration or distance of 'missions' to suit you and even enable periodic 'zombie chases' where you'll need to speed up. It's available free on iOS and Android.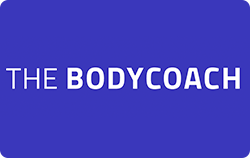 It's back.

Joe Wicks – PE with Joe. While schools were closed last year, fitness coach and TV presenter Joe Wicks, also known as 'The Body Coach', hosted live 30-minute workouts for kids on his YouTube channel every weekday until July. He's now announced he'll be starting them up again at 9am on Monday 11 January.

Joe says you don't need any equipment and the workouts are suitable for everyone from small children to those at secondary school. Even adults can get involved – you may find this a good place to start if you're new to exercising.

You can also watch all the free videos from last year via the PE with Joe section of his YouTube channel.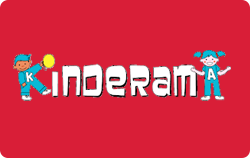 Kinderama – 10-minute exercise classes. MSE Jo recommends Kinderama, which usually does fun activity classes in creches and pre-schools in the Republic of Ireland. While those were shut last year, founder Stef McSherry instead offered free 10-minute exercise classes for kids online. You can catch up on previous classes on Facebook.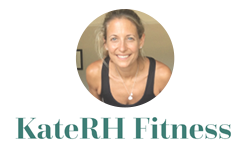 Kate Rowe-Ham – kid-friendly workouts. Personal trainer Kate Rowe-Ham is another favourite of MSE Jo's. She streams free live home workouts on Instagram that are mainly aimed at adults, but crucially also include children (Kate's own are in her videos). Some of them involve weights, but if you don't have them there are plenty that just involve using your own body weight – or your child's. You can catch up on previous workouts on Instagram and on Kate's YouTube channel.

Join the MSE Forum Discussion