How to stop your car battery from going flat – and six other coronavirus motoring tips
This blog was first published in Apr 2020, but has been updated to reflect the coronavirus lockdown restrictions across England, Scotland, Wales and Northern Ireland as of Tue 13 Apr 2021.
When the UK-wide lockdown to slow the spread of the coronavirus began in March 2020, MoneySavers with motors asked us – and each other via the MSE Forum – how to keep their car in good nick if it wasn't being driven much, or at all. Understandably, they wanted to avoid having to shell out for repairs when they were able to hit the road again.

With lockdown restrictions now being eased across the country, maintaining cars is now simpler for those able to leave home, but if you've not used yours in a while there are checks you should do before driving again. And remember that the restrictions are different in England, Scotland, Wales and Northern Ireland, so for info on what they are where you live, see our full Life-in-Lockdown Help guide or the Gov.uk website.
Now, although we're experts in MoneySaving (so can help you save money on MOTs, car insurance etc), we're not mechanics so can't claim to know everything when it comes to car maintenance. That's why we've roped in the AA*, Green Flag* and RAC* to help, and though they didn't quite agree on everything, we've done our best to summarise their combined wisdom below...
Firstly, DON'T break coronavirus rules to look after your car. The Government has clarified that "people must keep their vehicles in a roadworthy condition at all times", so you should be fine to maintain your car if it's parked on your drive or in the road outside your home. The only major risk is if it's a long way away. If you have to drive to go to work, take exercise or one of the other reasons you're allowed to travel, you can use these journeys to help maintain your car. For more info on the rules, see our Life-in-Lockdown Help or the Gov.uk website.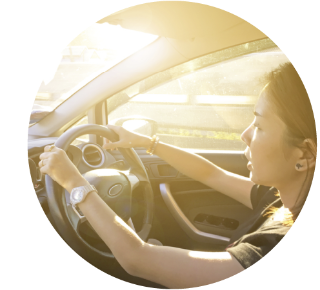 If you're thinking of heading out due to the easing of lockdown restrictions where you live and you've not used your car in a while, there are a few things the AA and Green Flag say you should check before driving to make sure you're doing so safely and legally:
Brakes – If your handbrake/parking brake hasn't been released since you last drove, it may stay locked when you first release it. Drive off gently and it should free itself, though you might hear a loud clunk from one of the wheels. Apply the brakes when you first drive off too – they may sound noisy if rust has built up on the discs, but this should clear after you use them a few times.


Fluids – Before starting the engine, check all fluid levels, including brake fluid, coolant, engine oil, power-steering fluid and screenwash.


MOT – When the pandemic began, the Government gave drivers in England, Scotland and Wales with MOTs that expired on or after 30 March and before 1 August an automatic six-month extension. This will now have ended for those who were eligible, so if your MOT has expired, you'll need to book a test as usual and shouldn't drive until you're taking your car to the test centre. In Northern Ireland, while testing has resumed for some vehicles, drivers there were given an automatic 12-month extension, so depending on when your MOT expired, you may still be covered by it.

Test centres and garages have remained open during the pandemic so you can get an MOT as usual, but the Government says that you SHOULDN'T take your car to get your MOT done if you or someone you live with has coronavirus symptoms, you've been told by NHS Test and Trace you've been in contact with someone who has coronavirus, you're self-isolating because you recently arrived in the UK or you're shielding. For more info, see coronavirus MOT help.


Tyres – If you've not been keeping them inflated to the correct pressure while you've been off the road, check the pressure and inflate accordingly before you head out.

Vehicle tax – Check your car is taxed or you could face a fine of up to £1,000. If you have declared it as being off the road by getting a Sorn (statutory off-road notification), you will need to renew your vehicle tax. For full details, see paying vehicle tax.


And finally... check nothing's living under the bonnet – Before starting your car after a lay-up, the AA says you should pop the bonnet and make sure that nothing has nested in your engine and/or chewed through any pipes or hoses.
How to keep your car battery from going flat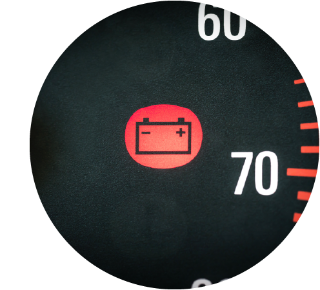 If your car isn't being used, its battery will eventually go flat. But how long your battery will last without you starting your car all depends on how old the car is, how it's been used and what condition the battery is in, according to the AA, Green Flag and RAC. If it's a modern car that's been looked after with a battery that's in decent shape, it should be able to go at least a couple of weeks without needing to be started. Older batteries are likely to go flat sooner, especially if it's very cold out – obviously an issue as we head into winter.
To be safe, it's suggested that starting the engine once a week and allowing it to run for 15 minutes can help keep the battery charged – if you keep your car in a garage, move it into the open before doing this, and don't leave your car unattended while the engine's running. But it's not a solution for everyone, with the RAC saying that, if your battery isn't in good condition, starting your car up occasionally may actually drain it rather than charge it. If that's the case, and if possible, seek expert help for the best course of action.

If you're not driving at all, it may be possible to remove the battery from your car to keep it from going flat. But the motoring specialists are unanimous in recommending that you do not do this unless you know what you're doing, especially if your car's from 2014 or after, as it's likely to have complex electrics. Doing this also means central locking and alarms won't work.
It's a more advanced option, but instead of driving or starting up your car, you can use a mains-powered charger to keep your battery topped up if you're not driving much or at all. Bear in mind that charging a car battery requires the right knowledge and equipment to be done safely and effectively, and that they should only be used according to the manufacturer's instructions.

If you don't have a charger it's worth asking friends, family or neighbours if they have one you can borrow (provided you can do so without breaking social-distancing rules), or you can buy them online from the likes of Amazon* and Argos*, or specialists such as Halfords* and Euro Car Parts*.

There are three basic types of charger:

Battery charger. Charges your battery from empty to full, which can take anything from two to 24 hours for a full charge, but usually about 10-12 hours.


Maintenance or trickle charger. For cars being stored for long periods of time. You hook it up and it sends small amounts of charge to the battery to keep it topped up.


Automatic or smart charger. Can charge your battery from empty to full and then will automatically switch to sending a small amount of charge to keep it topped up, removing the risk of overcharging your battery and damaging it. As you might expect, this is the least MoneySaving option of the three.

For help choosing a charger, the Halfords car battery charger buyers' guide is a good place to start.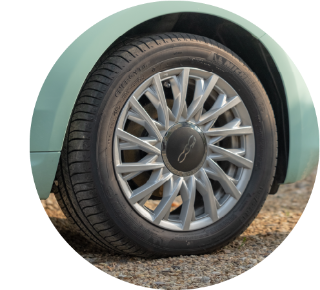 If you've the space to safely do so on your drive or in the road outside your home, you can maintain some of your car's parts and systems just by moving it backwards and forwards...
Air-con – The air-conditioning in most cars uses coolant – liquid that flows through it to regulate the temperature – to lubricate its seals. If you're not driving, the coolant won't be flowing through the system, so the seals could dry out, causing leaks. To avoid this, Green Flag recommends you switch your air-con on when moving your car backwards and forwards.


Brakes – If your car's stationary for a long time, corrosion can start to build up between the brake pads and discs – especially if it was wet when you last drove – which can lead to them getting stuck together. The experts say the handbrake/parking brake may also lock due to moisture in the mechanism, which means it might not release when you're able to drive again.

Moving your car back and forth at least once a week can help to avoid this. The brakes may be noisy – this will be because of the rust build-up on the discs, which should clear when you're using the car normally again.


Tyres – Driving keeps tyres supple, so if your car's left sitting for a long time without moving, the rubber will start to break down and they'll develop flat spots. The stress of bearing the car's weight can also weaken their structure or cause cracks, especially in the sidewalls. Shifting your car backwards and forwards can relieve the strain on your tyres.

Keeping them inflated to the correct pressure will also help look after them while you're not driving. If you don't have a pump, and can't borrow one, you can get them online from retailers such as Amazon* and Argos*, as well as car specialists such as Halfords* and Euro Car Parts*.
How to look after your fuel tank (if you can)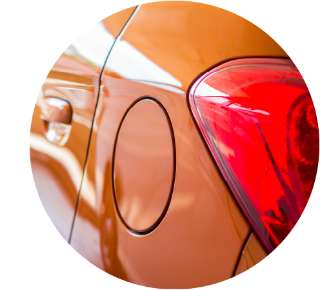 Not an urgent one this, but petrol and diesel deteriorate over time, which can cause problems. This is caused by condensation that comes from air in the fuel tank, and the fuller the tank, the less air in it to cause problems. If you're able to keep your car filled up safely when you're not using it, do so – but don't leave home and make a non-essential journey just to fill up.

What to do if you've got an electric car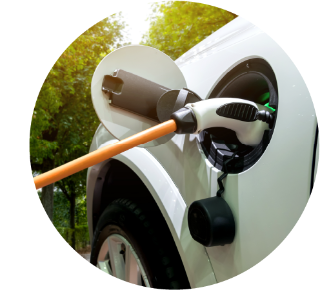 As with petrol and diesel cars, it's not good for the batteries in electric cars when the car isn't driven for a long time. To keep the battery topped up, the AA's tip is to put your car into 'ready' mode (usually done by pressing the 'start' button until the 'ready' light comes on) for 10 minutes or so, once a week. The batteries of some electric cars and plug-in hybrids can be topped up by plugging them into the mains charger – check your car's handbook.
If you're going to leave your electric car for a long time without topping it up, Green Flag recommends you do so when the battery's 45-55% full, and then charge it up when you're able to drive again.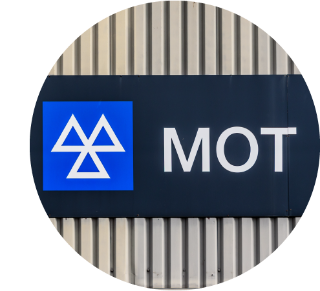 When the pandemic began, the Government's granted drivers with an MOT due from 30 Mar 2020 and before 1 Aug 2020 an automatic six-month extension, but even if you were eligible for this, you'll no longer be covered by it, as the extension ended on 31 Jan 2021.
Mandatory testing resumed in England, Scotland and Wales on 1 August 2020, so if your MOT has expired, or is due to soon, you'll need to book a test if you want to keep your car on the road. In Northern Ireland, testing resumed for some vehicles on 1 Sept 2020, but there you get an automatic 12-month extension, so depending on when your MOT expired, you may still be covered by this. For full info, see coronavirus MOT help.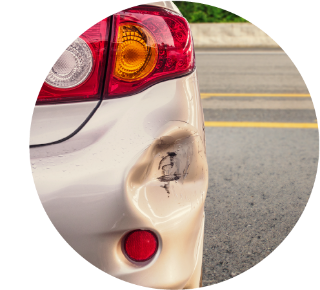 Even if you're not driving at all, you'll still need car insurance. Until 2011, you only needed insurance if you actually drove your car, but then it was changed so you needed it just for owning a car – with one exception. If you keep your car on private land, eg, garage or drive, you can declare it as being off the road by getting a Sorn (statutory off-road notification), which cancels your vehicle tax and and means you don't need insurance.

But is it worth the hassle? If, say, you live in England and you'd just be doing it until the Government is no longer asking people to work from home, which is due to be on Mon 21 Jun, it would likely be a faff for a small saving. Yet if you've generally been driving less since the pandemic began, and think that will still be the case even when the restrictions relax further where you live, then, for example, if you've two cars and are only likely to use one, it could save you cash. But remember that if you've no car insurance, your car isn't covered for damage or theft.
I'm driving far less, can I save by, say, reducing estimated mileage? Insurance is all about risk, and the more likely providers think you are to make a claim, the more they'll charge to cover you. There are three key things you can change on your policy that may save you money: substantially reducing your estimated annual mileage, changing the usage from driving for work or commuting to social and domestic, and removing younger or riskier extra drivers. As prices are based on your personal circumstances, it's difficult to say if this will work, but for more on what you could save and how to check, see our Should I reduce my car insurance cover? help.


What do I need to tell my insurer? It may not help you, but if your circumstances have changed significantly due to the coronavirus pandemic, eg, you've lost your job, or you have new convictions or major medical issues, you must notify your insurance firm. See What must I tell my insurer mid-term? for more.


The biggest savings for most come by switching. A huge number of drivers overpay for insurance, so it's worth checking prices for a new policy even if you're not due to renew anytime soon, especially if your usage has changed and you've not made a claim on the policy – though factor in about £50 of admin fees if you're cancelling an existing policy. Full details in Cheap Car Insurance, but these are the basic steps:

- Step 1: Combine price comparison sites to check 100s of insurers in minutes. They don't all cover the same insurers or give the same prices, so try as many as you've the time/patience for in this order: MoneySupermarket*, Confused.com*, Compare The Market* and Gocompare* (this is how we rank them).

- Step 2: Then check the big insurers and hot deals not on comparison sites. Aviva* and Direct Line* can be competitive, but don't appear on comparison sites. They also don't always feature some deals – for the latest, see hot deals comparisons miss.

- Step 3: See if counter-logical savings work for you. While checking prices it's worth seeing if you can save by choosing comprehensive cover over third party, adding a responsible (usually older) extra driver to your policy or legitimately tweaking your job title.