Neighbours or volunteers shopping for you? How to pay them back safely
An army of family, friends, neighbours and volunteers have stepped up to help people shielding and self-isolating during the coronavirus crisis, doing shopping runs or trips to the pharmacy. The easiest way to pay them back is via a bank transfer. Yet not everyone has access to online or phone banking to be able to do that, and not everyone is happy handing their bank details over. We run through other ways to pay...
We've split this quick run-through by the technology you'll need to have access to, from how to do it online, to how to pay by phone and by cheque. (If you're shopping for someone who doesn't have internet access, could you print a copy of this so they can make an informed decision about how to pay you?)
Whichever method you pick, make sure you stay in control of how much money you're giving over to someone else. And NEVER hand over your debit or credit card and PIN.
If you're vulnerable and you've struggled to book supermarket deliveries (which is why you're needing to pay neighbours or volunteers) see MSE Sarah's tips to access supermarket delivery slots.
If you're online (and the person shopping for you is also online) then paying them is very easy. There are a few different ways you can do it...

Do a bank transfer. This is quick and simple. Ask your volunteer or neighbour for their bank details, then you can set them up as a payee and pay them via online banking. This is especially helpful if the same person will shop for you week after week, as then you can just transfer the right amount each time, or set up a standing order if it'll be the same every time.


Pay them through PayPal. Here you don't even need to swap bank details with someone else, as you can pay someone if you have the email address they've signed up to PayPal with. Setting up an account is easy, though you will need to give PayPal your card or bank details so it can access money to send to the person you're paying.

When you make a payment, just enter their email address and the amount. Select it's going to 'friends and family', as this avoids fees.


Use a supermarket volunteer card. Big supermarkets, including Asda, M&S, Sainsbury's and Tesco, have all launched volunteer e-cards. You buy a gift card online for the amount you want, then you can choose to send an email to yourself or direct to your volunteer. They'll get a barcode which they can print out and hand over when they're at the till paying for your shopping, or just show the barcode on their phone, or quote the number.

You can also do this on behalf of family or friends if they're not online but are being helped by a volunteer or neighbour.


NatWest, RBS or Ulster Bank customers – text a code to your helper to let them get cash. If you have the NatWest, RBS or Ulster app, you can use the 'Get Cash' function to generate a one-time code, valid for three hours. Send this code to your volunteer and they'll be able to get cash out from a NatWest, RBS, Ulster or Tesco Bank ATM without needing a debit card.

You set the amount you want them to be able to withdraw, but there's a maximum of £130 a day (unless your debit card has a lower limit). Read more on how to generate the code here: NatWest, RBS, Ulster.


Starling customers – get a 'Connected card'. Starling has introduced a secondary debit card you can apply for, add money to, and give to a friend, neighbour or volunteer to pay for groceries or other essentials. You'll need to set up a 'Connected card space' in the 'Spaces' tab of your app, then transfer money into it (max £200). You can choose a separate PIN for the Connected card, cutting the risk of fraud.

You can apply for Starling's card through the app, and it'll take three to five working days to apply. See full details on how to set it up.
Lloyds, NatWest, RBS and Ulster also offer secondary debit cards, though you'll need to set these up by phone – full details in the section below...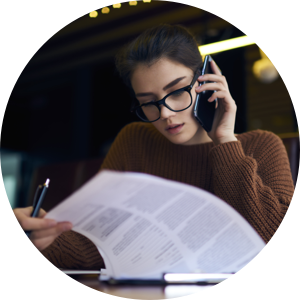 If you don't have internet access, you can set up telephone banking, which allows you to check your balance and pay people. You will need to speak to someone at the bank to set telephone banking up.

Once it's set up, make sure you have your volunteer or neighbour's full name, sort code and account number. Here's how it works with different banks...
With HSBC, you can set up payees and pay them through an automated system.
Santander and TSB also have automated systems to pay people, though you'll need to speak to someone at the bank the first time to set your volunteer or neighbour up as a new payee.
With Bank of Scotland, Barclays, Halifax, Lloyds, NatWest and RBS, you'll need to speak to your bank each time you want to pay someone and give them the details of the payment.
NatWest, RBS or Ulster customer? You have a few more options...
If you bank with NatWest, RBS or Ulster, you can also set up a Companion Card. You can add up to £100 to the card, and give it to a friend, neighbour or volunteer so they can pay for shopping or other essentials. The banks will also deliver cash to you at home if that's what you'd like.
They also have a service where you can get a one-time 'Get Cash' code over the phone. This code lets someone withdraw up to £100 from your account using an ATM, without the need for you to hand over your debit card or PIN. However, they'll need to be quick as the code's only valid for three hours.
At the ATM, they just need to press 'Enter' then follow the instructions to enter the code. Once they have the cash, they can either bring it to you, or use it to pay for your shopping.
To set any of these services up, call NatWest on its vulnerable customer line on 0800 051 4176 (RBS 0800 051 4177; Ulster 0800 092 4238). Lines are open 8am-8pm every day.
Lloyds customer? You can also get a Trusted Person card
If you can't get out to shop for yourself, then you can order a second debit card on your account, and give it (and the PIN, which is different to yours) to the person or people who do your shopping for you. The 'Trusted Person' card has a weekly £100 spending limit and a weekly £100 cash withdrawal limit to help you stay safe, and you'll see all transactions they make in your account or statement.
For more information, head to Lloyds Bank's 'Trusted Person' info, or if you're ready to apply, call them on 0345 300 0000 (line open daily between 7am and 11pm).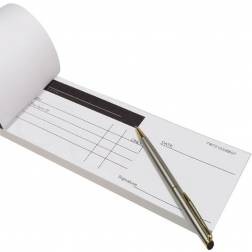 There are two main ways you can use cheques to pay someone, though doing this will depend on whether your volunteer or neighbour is happy to receive cheques, as they may need to go to a branch or Post Office to cash it...

Write a cheque payable to the person helping you. Leave it somewhere safe, eg, the place they'll drop off your shopping, or post it out of the letterbox to them.

For paying it in, if your volunteer does mobile banking with any of Bank of Scotland, Barclays, Halifax, HSBC, Lloyds and Starling, they will be able to pay the cheque in through mobile banking by taking a photo of both sides of the cheque.

If they're not with those banks, Monzo, Nationwide, NatWest, RBS and Ulster let you post cheques to them. Banks tend to have remained open through lockdowns and tier systems (though with reduced hours) if your volunteer is happy to go to a branch to pay in the cheque.

Write a cheque payable to the Post Office. This is a new-ish scheme, so not many banks are signed up yet - check with yours whether it is or not. The scheme's called 'Fast PACE', and it allows a bank's customer to arrange for a trusted individual to collect the cheque from them, cash it at a post office, and return with the cash (or spend it on groceries for them).

To use this scheme, you'll need to call your bank and let it know you want to withdraw cash using the Fast Track Cheque Encashment service. The bank then lets the Post Office know the maximum cheque amount you (or your trusted volunteer) can cash.

You complete the cheque as normal, though payable to 'The Post Office', then ask your volunteer to collect it. Make sure you print the volunteer's name on the back of the cheque and sign that side too. The volunteer can then go to a post office with their ID and cash the cheque.