Coronavirus insight: Thousands tell MSE how the pandemic has impacted their personal finances
Since the beginning of the UK lockdown in March, thousands of MoneySavingExpert.com user comments have been read, digested and passed on to officials by our Campaigns team, as scores of people laid out the kind of money worries they are facing as a direct result of the coronavirus pandemic.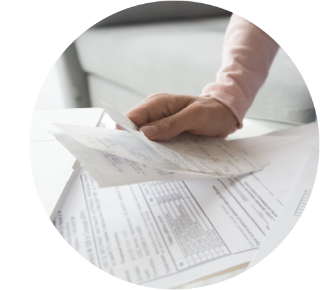 In what has been an unprecedented time, with families being forced to stay at home like never before, uncertainty around personal finances has been – understandably – one of the key issues on people's minds.
At MSE Work-From-Home Towers, we created a dedicated coronavirus survey almost immediately after lockdown was announced. We then used the results to create a series of impact reports which told regulators, the Government and other key stakeholders how coronavirus is impacting consumers' finances.
The survey also allowed MSE to find more answers to questions where they do exist, with our team of journalists continuously updating our guides.
After feeding in this data for over a month to organisations including the Bank of England, Competition and Markets Authority, Department for Business, Energy and Industrial Strategy, Department for Transport, Financial Conduct Authority (FCA) and HM Treasury, we are pleased that some key remedies have already taken place as our reports have informed policymakers' decisions.
Thousands told us their coronavirus concerns
We ran two versions of the survey, from 27 March to 6 April 2020, and from 6 to 30 April 2020 respectively. Combined, there were 8,857 responses.
In both surveys, we set out a list of topics to choose from and the majority of you selected from those provided. Ideas from the first survey helped us create a more comprehensive list of 20 for the second survey, expanding topics like 'employment' out to more specific queries such as 'furlough/job retention scheme'.
Unless stated otherwise, data sets mentioned in this blog reference the second survey, conducted between 6 and 30 April 2020, as it was shaped primarily from the findings of the first.
Overall number of topic responses
| | |
| --- | --- |
| Topic | No. of responses |
| Banking and financial services (including insurance and mortgages) | 153 |
| Benefits | 106 |
| Cancellation/returns rights for products/services, eg, clothes, sports/theatre events (excluding travel) | 117 |
| Carers | 13 |
| Childcare | 20 |
| Coronavirus-based scams (including fake testing kits and phishing emails, excluding inflated prices) | 2 |
| Education (excluding student finance) | 10 |
| Employment (excluding furlough) | 180 |
| Food and drink (including supermarkets) | 20 |
| Furlough/job retention scheme | 861 |
| Healthcare (excluding carers) | 14 |
| Holiday, travel and accommodation (including UK breaks and flights) | 1,006 |
| Housing and renting (including student housing, excluding mortgages) | 68 |
| Inflated product/service prices (possible price gouging) | 15 |
| Self-employment (including Self-Employment Income Support Scheme) | 319 |
| Something else | 379 |
| Student finance | 8 |
| Tax (including council tax) | 44 |
| Telecommunications and TV (including broadband, landline, mobile) | 20 |
| Transport and motoring (including MOTs, buses and trains, excluding flights) | 53 |
| Utilities (gas, electricity and water) | 19 |
| Grand total | 3,427 |
We've focused mainly on predefined topics in this blog, but users who selected 'something else' had the option to describe the topic.
Employment, travel and financial services issues were the most reported
The three topics which were selected most were:
1. All employment topics combined (including furlough/job retention scheme and self-employment) at 1,360
2. Holiday, travel and accommodation (including UK breaks and flights) at 1,006
3. Banking and financial services (including insurance and mortgages) at 153
Core concerns that came through loud and clear in the survey were about employment issues, especially questions around when furloughing is possible, and how to get refunds from holiday providers and airlines. The first survey also reflected these figures and concerns.
A word of caution about interpreting these figures
The surveys were promoted in the weekly MSE Money Tips emails and across the MSE website and social media. They were self-selecting, which means they can provide an insightful snapshot of what the people who filled them in were experiencing.
What the data doesn't provide is a scientific view of what the whole population is experiencing. So while there are big issues causing a lot of concern, topics with lower levels of response shouldn't be ignored. For example, someone whose employment has been affected might be more willing to fill in an online survey than someone who has seen evidence of rip-off prices on hand soap, but we know from many other messages that price gouging is an issue during the coronavirus pandemic.
More than 8 in 10 people experienced the issue they were reporting personally
Users were asked 'How do you know about the issue?' when completing the survey. Of the 3,394 responses to the question, 86% had experienced the issue personally. There was similar data from the first survey.
This was followed by 8% who said 'Someone I know has experienced it'. We have illustrated these answers around user experiences in the following pie chart.
Users said concerns relating to benefits and employment were having the most severe impact on their personal finances
The survey respondents were asked 'What (if any) is the impact on personal finances?' using a linear scale – 1 being no impact and 10 being the most severe impact.
The three topics which consumers said had the most significant financial impact on consumers were benefits (9.1), self-employment (9.0) and furlough/job retention scheme (8.7). These scores are based on their averages for each topic and rounded to the nearest decimal place. The results for this question for the first survey were very similar.
Although we received a very high number of responses regarding holiday and travel issues, the average reported impact on personal finances was lower (7.1) comparatively.
Email is the main method respondents used to try to reach a company/organisation
We asked users: 'What is the main way you have tried to contact the organisation?'. More than a third (1,390) of responses to the question said email was the main method users tried, across all topics.
This was followed by 892 responses from users who had tried to contact the company by phone, while 579 said they had not attempted to contact the company/organisation in question, as shown in the below bar graph.
What we can learn from how users contact companies/organisations
These pie charts show the methods of contact used by survey respondents across a handful of topics, as an example.

For all the topics, you can see this stacked bar chart, which shows the percentage breakdown for each topic.
Be sure to refer to the original table above though with the overall data for comparative figures.
Email was the go-to method for education queries and in situations where returns rights applied, such as events being cancelled.
This might be because it can be really useful to have something in writing for these questions, or because an answer isn't needed immediately.
On the other hand, most healthcare and utilities queries were made by phone.
This might be because users prefer to speak directly with a representative in these sectors in order to find out answers quickly or to talk situations through.
Interestingly, but perhaps unsurprisingly, the data suggests that when consumers see inflated prices, they're unlikely to contact the company involved directly to voice their concerns.
Perhaps they simply either make the decision to buy it anyway or look elsewhere.
Consumers are finding it most difficult to contact companies in telecommunications, utilities, and food and drink
Survey respondents were asked: 'Please rate the process of contacting the organisation (not the outcome, which is the next question)'. Based on a linear scale of 1 being impossible to contact, and 10 being straightforward, these three categories received the lowest average ratings of 3.0, 3.6 and 3.6 respectively, showing users considered them difficult to reach. Respondents were asked to explain the outcome as a brief description, and we shared key examples with policymakers.
How this has informed our news stories and guide updates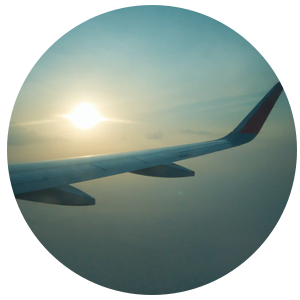 Hundreds of companies were mentioned by users in their survey responses, and many of them came under the travel umbrella. While it remains that there aren't many clear-cut answers to holiday-related queries at the moment, the MSE News team has been addressing issues that survey respondents told us about.
Here's what's been noted on MSE so far:
Ryanair: Customers who were due to fly with the budget airline said they were being given vouchers after requesting a refund. The vouchers even included details of how to reclaim cash. Scores of you told us this in the survey, and tweeted Martin and MSE directly, which then prompted even more MoneySavers to email their tale. We wrote to the Civil Aviation Authority and National Trading Standards on 21 April 2020. Unfortunately, there's been no major update since then, but if you're still chasing a refund for a cancelled Ryanair flight, you can see what your options are in our Ryanair refunds tricks MSE News story.

Holiday Extras: We heard from users that the travel company – which lets holidaymakers book add-ons including transfers and airport parking – changed its usual refund policy and sent them vouchers rather than refunds for cancelled bookings. Ordinarily, the firm allows those with flexible bookings to cancel up until 11.59pm on the night before a booking is due to start, and receive a refund with a cancellation fee deducted unless a waiver was purchased. But the company has now changed its policy, invoking a "force majeure" clause in its T&Cs, which it says allows it to refuse refunds – something users also reported in the survey. Our news team has spoken to the company and checked it out. While a cash refund isn't guaranteed currently, we've listed methods you could try here.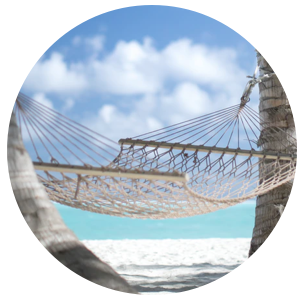 Tui: This was another big holiday company users flocked to the survey to tell us about. The situation with Tui stemmed from customers reportedly waiting longer than anticipated for refunds. A package holiday has legal and financial protection, so when one is cancelled, you're due a full refund within two weeks as a rule. Yet like many other travel firms right now, Tui customers are finding it to be not so clear-cut. If your holiday is not going ahead, Tui says you'll receive a 'refund credit' for the full value of your holiday, as well as a separate booking incentive of up to 20% – and you then have to get in touch after this is done to ask for a cash refund instead. Again, our news team has put together a 'how to' for this instead. At the time of publication of this blog, Tui had cancelled all package holidays that were due to depart up until 11 June 2020.
UK break companies, including Hoseasons and Sykes Cottages: Dozens of survey respondents told us they were having difficulty in negotiating refunds from firms here at home, including the two mentioned above. Customers said they've only been offered a new booking or a voucher instead – and we briefed Trading Standards and the Government on the reports we've had. Our news team found that not everyone gets the same answer when contacting these companies, so it's always best to see for yourself. Exactly what you're entitled to is likely to depend on the precise wording of your contract and how you booked (ie, package or not). Before you do anything, it's worth thinking about whether you'd be willing to take the vouchers – there are more details in our Coronavirus Travel Rights guide. There are no hard and fast rules if you do want to push for cash, but you can find our suggestions here.
The Government has rewritten decades' worth of state support policies to provide crucial, much-needed assistance to lessen the economic pain for millions in a short amount of time. But thousands of you told us about gaps and parts of the changes that you didn't understand, as well as where your consumer rights weren't being upheld. In some cases, changes were already taking place while you were still reporting them to us, but we continued to feed this into key policymakers, and we have seen some changes – here are a few examples: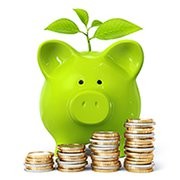 Lifetime ISAs: In a normal world, the LISA lets you save up to £4,000 a year towards your first home or retirement with a 25% cash bonus of up to £1,000 a year on top. However, there's a 25% withdrawal penalty if you want to use the money for anything other than these means, which therefore recoups the bonus you were entitled to, plus an additional charge (equivalent to 6.25% of the money you put in).
Given the current financial landscape, users asked if this could be waived. It wasn't completely lifted, but the penalty did get dropped to 20%. So while there's still a penalty, in practice this effectively means that the bonus you get is taken away, so you'll end up in a similar position to the one you were in before you got the bonus. You can find out more here in our guide.
Annual leave and furlough: Many of you reported that you were getting mixed answers from your employers about your annual leave rights while furloughed. And although it was established early on that you could carry over unused time off for up to two years, you weren't sure if it would accrue as normal. We answered this in our furlough coronavirus guide (the answer to this is yes – annual leave will still accrue).
Agency workers' rights if being furloughed: Agency workers came out in their masses to ask us about their rights in this situation. To begin with, they weren't sure if they could even be furloughed, and we answered that here. But then things got a little more hazy… particularly surrounding supply teachers' rights. What happens when your 'discretionary bonus' is actually part of your anticipated pay due to the way it is structured? It's something Martin and the team have sought to address and there's been a little bit of hope. The NASUWT union and many teachers themselves believe these are not bonuses in any true sense of the word, but a part of their regular pay. This is backed up by the chair of the Law Society's employment committee, who believes that umbrella companies' interpretation of the guidance is wrong. You can read Martin's full explanation, but in summary, this development may allow affected workers to talk to their umbrella firm about their furlough pay rights on this basis. Though it should be said that whether firms choose to furlough staff remains discretionary.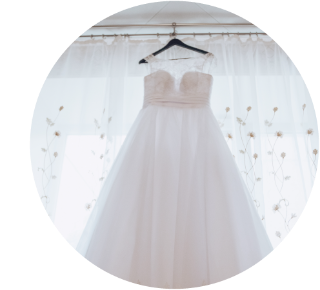 Weddings: From the messages we received in the survey, issues relating to weddings often varied quite a lot on a case-by-case basis. But there was a common theme that refunds were not being provided by venues and other vendors associated with a typical wedding day. We said that brides- and grooms-to-be should check their insurance and cancellation rights in the first instance on our Life-in-Lockdown Help guide. However, on 30 April 2020, the Competition and Markets Authority launched an investigation into firms that fail to give customers proper refunds for coronavirus-related cancellations, and will be partly focusing on wedding providers. So we will watch this space.
Loan holidays: On 17 March 2020, banks agreed with the Chancellor that they will offer 'forbearance' on mortgages and other loans secured on mortgages in the form of a three-month 'payment holiday' – albeit with accruing interest. It was clear that this was a vital step in the right direction based on its uptake (one in seven UK mortgages is now subject to a payment holiday), so much so that many of you began asking us 'what about other loans?' when the survey launched. On 9 April 2020, the FCA confirmed banks should offer a temporary payment freeze on credit cards and loans for three months following a short consultation, confirming that the rule changes would start to come into force from that day. See the most up-to-date details.
Car finance payment holidays: This was a very big concern early on in the pandemic, as many said car finance was one of the biggest regular expenses after bills and keeping a roof over their heads, and were therefore concerned it would be another factor that could take a toll on personal finances. In the survey, we were asked if car finance payment holidays were possible and what it could mean, which we fed through to policymakers. From 27 April 2020, the financial regulator announced that firms had to give a three-month payment freeze to car customers who ask for one because of the impact of coronavirus. Interest will continue to rack up during the freeze, but lenders won't be able to repossess vehicles. It followed a proposal by the FCA, which ran a consultation on them that MSE responded to. You can read more about your rights here.
Thank you to everyone who took the survey
Each person who filled in the survey has a unique story, and we're grateful to all those who took the time to tell us about their situations. We've passed on these concerns to the Government and key regulators whose job it is to protect consumers, and we will keep feeding information where we can to help inform the policies being put in place during the pandemic.
MSE and Demos is hosting a joint Zoom call next week with MPs from all parties invited, to share these findings and for Martin to take their questions directly. MSE has also run a travel-specific coronavirus survey, based on what we've learned from the surveys detailed in this blog. The results of the travel survey are coming soon – and some of them are pretty concerning. We'll be using that data to campaign for better consumer protection in the travel sector – in practice, not just in theory.