UK bargain break tips, including hotels from £25/night and cheap holiday cottage deals
Summer's here, home-school's nearly out and after the 2020 we've had so far, many are understandably ready for a break. While international travel's a bit less restricted (see the UK travel restrictions latest and our Top 10 holiday countries – 'Will you be let in?' guide), many still aren't comfortable hopping on a plane. Hotels and self-catering accommodation opened up in England and Northern Ireland last weekend. Wales and Scotland are likely to be on the cards soon too.
With everything that's going on, staying closer to home's a far safer bet. However, holiday rental site Clickstay had more than twice as many UK bookings in June as the same month last year, so you may need to be quick to nab a bargain.
If you're planning a wee break in our fair isles, we've a host of UK bargain break tips, including Travelodge rooms from £25 and cheap holiday cottage deals (if you can find 'em).
Where are you allowed to go?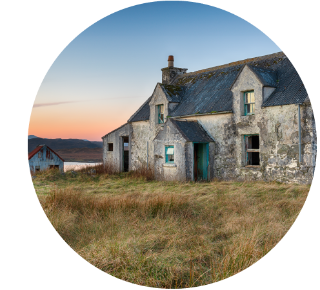 The Government confirmed Saturday (4 July) as the date hotels and holiday lets in England could reopen their doors. Yet rules vary across the UK, so do check the current guidance where you're travelling before hitting the 'book' button.
Here's the current timetable:

Holiday cottages and apartments can work, but how can you get them cheaper?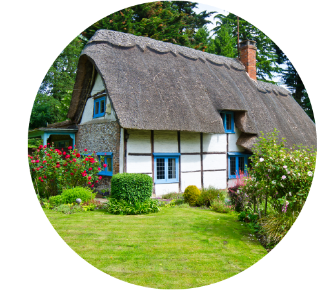 If you book the right way, holiday rental sites sometimes let you snap up five-star private accommodation at reasonable prices. Yet you may need to be quick, as holiday rental sites have seen a surge in UK bookings since the Government announced it was easing lockdown rules.
We found it's harder to nab a peak school holiday bargain in coastal and countryside spots, though there's more available in cities. We did manage to hunt down a few deals though, eg, we found a two-bed holiday apartment with mountain views in the Lake District for £329/week in August, compared with £786 – more than twice the cost – for two rooms in a similarly swish-looking hotel nearby.
Renting a holiday home could be a really good option right now, as they're naturally set up for social distancing. You can usually cook your own food and limit contact with others.
One site, Clickstay, did tell us this week that some owners have held off accepting bookings till they can comply with new guidance on extra cleaning etc. Thus more breaks may be listed, though prices could increase to reflect owners' additional costs.
While it's possible there'll be bargains to be found at the last minute, that's of course a cross-your-fingers solution. Our Cheap Holiday Rentals guide has a full how-to, but here are some quick tips:

Check at least three holiday rental sites. Direct booking sites make trawling for holiday rentals a cinch. Use at least three websites to set a target price before you book. Though remember, holiday rental sites effectively just list adverts – you're booking directly with the owner. Top sites to check include HomeAway.co.uk*, TripAdvisor Rentals* and, of course, the now ubiquitous Airbnb.


Take a crowd. In England, the Government's confirmed you can stay with one other household, meaning two families will be able to go on holiday together. If you go with friends, cheap holiday homes are even more likely to undercut similar quality hotels, eg, we found a four-bed cottage in York in August for £980/week (£123/per person if there's eight of you), compared with £2,244 for four rooms in a similar-quality hotel.


Make sure you do your research first. Check it's a legit operator and if there's good feedback. Also think carefully about how you pay. See our Cheap Holiday Rentals guide for full help.


Check cancellation terms. Holiday properties' owners usually set their own cancellation terms, so rules can vary. Look for a property where the owner gives a full refund when you cancel by a specific date. Handily, HomeAway lets you search for properties with flexible cancellation policies.

It's worth noting TripAdvisor's letting people cancel bookings starting on 31 July 2020 for free if they change their minds about going. For travel from 1 August 2020, the owner's cancellation policy will apply.


Haggle for a discount. Once you've found a property, try messaging the owner to ask if they can drop the price. You're negotiating directly with an owner, so they have complete discretion. They are usually more amenable to haggling a few weeks beforehand, though remember aggressive haggling's usually a mistake. I like to ask if there's any flexibility in the price for late bookings or if they have any odd dates they need to fill.
How to ram down the cost of hotel stays, including hotels from £25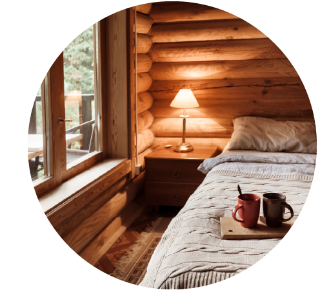 If you're looking for the really big hotel bargains, you need to get clever. From our research, we found fewer dirt-cheap rooms in coastal and countryside spots for peak school holiday dates – but there are still deals to be had, especially in cities. Premier Inn, for example, told us: "Cities are particularly great value at the moment".
Though do bear in mind the hotel experience might not be quite what it usually is. You're unlikely to see a mini bar or breakfast buffet, for example. You may also need to book ahead for hotel restaurants or check out earlier to give staff time to clean rooms more thoroughly than normal.
Our Cheap UK Hotels guide has a full list of tips, but here's a starter:
People in England, Scotland and Northern Ireland are still being asked to avoid using public transport where possible, while in Wales the rule is still to make essential journeys only. So as it stands, the most responsible thing for all of us to do is to avoid using buses, coaches or trains to go on holiday.
If you're determined to do so, remember it's now mandatory to wear a face covering on public transport in England and Scotland. If you don't, you'll be breaking the law and could be fined.
With people being asked not to use public transport unless they've no choice, driving (if you can) is going to be a must for most UK-based breaks. If you're planning to drive far and you've not used your car during lockdown, there are a few things you should check before doing so to make sure you're driving safely and legally, not to mention to avoid having to call out a breakdown firm and spoiling your holiday.
The main things you'll need to check on your car are:
Brakes. Handbrake/parking brake and foot brake.
Fluids. Brake, coolant, engine oil, power-steering and screenwash.
MOT. Depending on when it expires and where you live, you may get a coronavirus MOT extension.
Tyres. Check the pressure and inflate accordingly.
Vehicle tax. Check you're taxed or you could face a fine of up to £1,000.
Under the bonnet. Make sure nothing's living there and/or that nothing's chewed through any pipes or hoses.
For more detailed help, see MSE Kelvin's Lockdown Motoring Tips blog.
Do you need travel insurance for a UK holiday?
If you've not got insurance or booked your stay, it's now too late to get insurance that'll cover you for cancellation due to coronavirus disruption, as it's a known event and insurance only covers unknowns.
You may be covered if you bought the insurance AND booked your holiday before mid-March, so check. Note that you're only covered in the UK if you've at least two nights' accommodation booked/paid for.
Yet travel insurance is less important for UK stays. You'll get the usual protections you'd have abroad, such as theft of valuables and cancellation, but medical cover is less of an issue due to the NHS, plus as you're not flying, ferrying etc, there's far less risk of cancelled or delayed travel. So as long as you're careful and book accommodation with a flexible cancellation policy, there's currently little point in buying new travel insurance for a UK-based holiday. See Cheap Travel Insurance for more pros and cons.
Join the MSE Forum Discussion
Have your say
This is an open discussion and the comments do not represent the views of MSE. We want everyone to enjoy using our site but spam, bullying and offensive comments will not be tolerated. Posts may be deleted and repeat offenders blocked at our discretion. Please contact fbteam@moneysavingexpert.com if you wish to report any comments.