UK bargain-break tips, including hotels from £25/night and cheap holiday-cottage deals
Summer's here, homeschool's out and after the 2020 we've had so far, many are understandably ready for a break. With everything that's going on, staying closer to home's a far safer bet. While international travel to some countries is a bit less restricted (see Coronavirus Travel Rights), many still aren't comfortable hopping on a plane.
Hotels and self-catering accommodation opened up in the UK last month. While many self-catering options for the school holidays are booked up, you'll have more luck if you don't mind staying in a hotel in a city or can travel from September.
If you're planning a wee break in our fair isles, we've a host of UK bargain-break tips, including Travelodge rooms from £25 and cheap holiday-cottage deals (if you can find 'em).
Coronavirus and holidaying in the UK
Coronavirus has changed the way we live in the UK. While many restrictions have been eased, in some areas tighter rules have been reimposed, so holidays are not as easy as rock up and chill out.
Bear in mind social-distancing rules. Restrictions have been eased, but different rules apply across the UK. See Coronavirus Life in Lockdown for more.


Check for local lockdowns. Some areas, eg, Leicester and Greater Manchester, have had local rules imposed. See local lockdowns on Gov.uk.


Look for flexibility. If you're thinking of going away, consider hotels where you pay on arrival and can cancel for free (often you can do this 24 to 48 hours before your stay starts). If you can't get a fully flexible booking, but still want to go ahead, make sure you only spend as much as you can afford to lose.
Where are you allowed to go?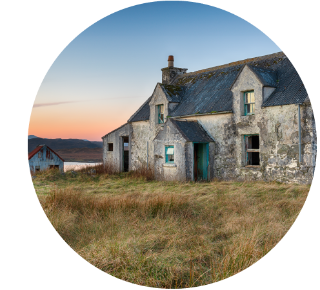 Last month the Government allowed hotels and holiday lets across the UK to reopen their doors.

Things can change rapidly though, so do double-check the official guidance for England, Scotland, Wales and Northern Ireland before hitting the 'book' button.
Holiday cottages and apartments can work well, but how can you get them cheaper?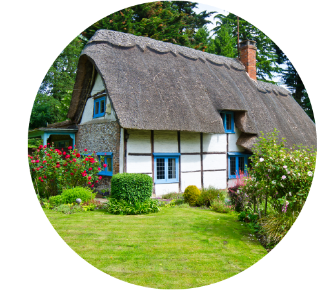 If you book the right way, holiday rental sites sometimes let you snap up five-star private accommodation at reasonable prices. Yet you may need to be quick, as holiday rental sites have seen a surge in UK bookings since lockdown rules were eased.
We found it's harder to nab a peak school holiday bargain in coastal and countryside spots, though there's more available in cities. We did manage to hunt down a few deals for September though, eg, we found a two-bed cottage in North Devon for £368/week in late September, compared with £1,122 – more than twice the cost – for two rooms in a similarly swish-looking hotel nearby.

Some schools are staggering pupils' return dates this September due to the coronavirus outbreak. If your school doesn't start until later in the month, consider travelling in early September instead of August to cut the price.
Renting a holiday home could be a really good option right now, as they're naturally set up for social distancing. You can usually cook your own food and limit contact with others. Our Cheap Holiday Rentals guide has a full how-to, but here are some quick tips:
Check at least three holiday rental sites. Direct booking sites make trawling for holiday rentals a cinch. Use at least three websites to set a target price before you book. Though remember, holiday rental sites effectively just list adverts – you're booking directly with the owner. Top sites to check include HomeAway.co.uk*, TripAdvisor Rentals* and, of course, the now ubiquitous Airbnb.


Go as a group. In England and Wales, the Government's confirmed you can stay with one other household, meaning two families will be able to go on holiday together. In Scotland it's up to three different households, provided there are no more than eight people in total. (In Northern Ireland, overnight stays with people from another household are not allowed.)

If you go with friends, cheap holiday homes are even more likely to undercut similar quality hotels, eg, we found a four-bed cottage in the Cotswolds in early September for £1,035/week (£129/per person if there's eight of you), compared with £2,520 for four rooms in a similar-quality hotel.


Make sure you do your research first. Check it's a legit operator and if there's good feedback. Also think carefully about how you pay. See our Cheap Holiday Rentals guide for full help.


Check cancellation terms. Holiday properties' owners usually set their own cancellation terms, so rules can vary. Look for a property where the owner gives a full refund when you cancel by a specific date. Handily, HomeAway lets you search for properties with flexible cancellation policies.


Haggle for a discount. Once you've found a property, try messaging the owner to ask if they can drop the price. You're negotiating directly with an owner, so they have complete discretion. They are usually more amenable to haggling a few weeks beforehand, though remember aggressive haggling's usually a mistake. I like to ask if there's any flexibility in the price for late bookings or if they have any odd dates they need to fill.
How to ram down the cost of hotel stays, including hotels from £25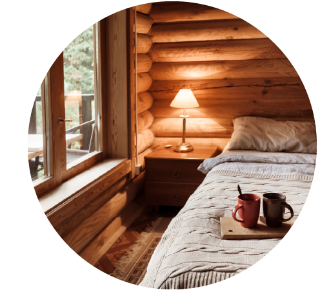 If you're looking for the really big hotel bargains, you need to get clever. From our research, we found fewer dirt-cheap rooms in coastal and countryside spots for peak school holiday dates – but there are still deals to be had, especially in cities. Premier Inn, for example, told us: "Cities are particularly great value at the moment."
Though do bear in mind the hotel experience might not be quite what it usually is. You're unlikely to see a mini bar or breakfast buffet, for example. You may also need to book ahead for hotel restaurants or check out earlier to give staff time to clean rooms more thoroughly than normal.
Our Cheap UK Hotels guide has a full list of tips, but here's a starter:
If you're planning to drive far and you've not used your car during lockdown, there are a few things you should check before doing so to make sure you're driving safely and legally, not to mention to avoid having to call out a breakdown firm and spoiling your holiday.
The main things you'll need to check on your car are:
Brakes. Handbrake/parking brake and foot brake.
Fluids. Brake, coolant, engine oil, power-steering and screenwash.
MOT. Depending on when it expires and where you live, you may get a coronavirus MOT extension.
Tyres. Check the pressure and inflate accordingly.
Vehicle tax. Check you're taxed or you could face a fine of up to £1,000.
Under the bonnet. Make sure nothing's living there and/or that nothing's chewed through any pipes or hoses.
For more detailed help, see MSE Kelvin's Lockdown Motoring Tips blog.

Some backup in case your car fails is also important, especially if you're travelling a long way from home. Know where to look and you can often get a cheap basic AA or RAC policy without paying full price, or comprehensive cover for £60/year. For a full guide, see Cheap Breakdown Cover.
Do I need travel insurance for a UK holiday?
Standard travel insurance covers you in the UK but the cover here is not as powerful as when overseas. However, it can still prove useful, so you'll need to weigh up the pros and cons.
Travel insurance in the UK offers all the usual protections you'd get abroad, such as theft of valuables and cancellation. You're normally not covered for hospital treatment but that's not such an issue given you should be able to use the NHS.
That said, you'll still need to declare all existing medical conditions as insurers want to know how likely you are to have to be driven or airlifted home in a medical emergency. The problem is not all trips are covered, eg, most insurers only cover you if you've booked accommodation.
Also, there can be other restrictions. For instance, LV gives cover if you're more than 25 miles from home or your journey involves a sea crossing. So check policies carefully as they can vary.
For more information on what's covered for UK trips affected by Covid-19, see our Coronavirus Travel Rights guide.
Join the MSE Forum Discussion