Charity shops reopening: Six things you need to know, including how to donate & shop safely
Hands up if you've had a clear-out since lockdown began – or maybe I should say hands up if you haven't (it might be a smaller number). There's some good news if you're itching to drop off bags of unwanted items at your local charity shop, as most should be accepting donations again.
As you might expect, there'll be a number of extra measures in place to protect shoppers and volunteers, and to avoid an overwhelming surge in donations. To help you donate items and shop as safely as you can, we've been in touch with some of the UK's biggest charity shop chains and we've six need-to-knows below. You should also check out MSE Jenny's charity shopping bargain-hunting tricks before you go.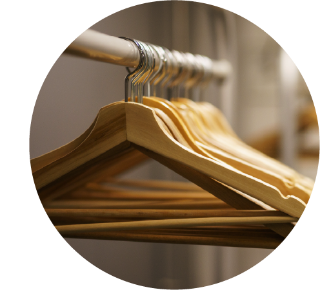 All 'non-essential' retail, which includes charity shops, are now able to open across the UK following the easing of lockdown rules, though not all charity shops are reopening straight away. Check with the shops in your area to make sure they'll be open before you pay 'em a visit. Generally, most charity shops have reopened with usual trading hours but this could differ depending on the needs of each local shop.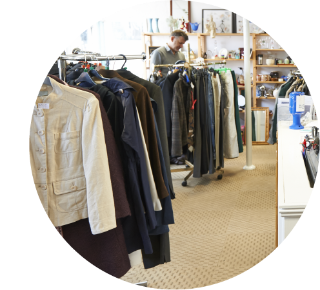 It should come as no surprise that all the charities we've spoken to are continuing with high-level safety measures in place upon reopening to protect staff and customers.
Depending on the size of shop and the equipment available, these may include hand sanitiser stations as well as gloves and face coverings for staff. Contactless card payments will be encouraged where possible.
Some shops will also have floor markings to help you maintain social distancing, and BHF told us it will limit the number of customers in store where necessary.
The good news is that this time around, fitting rooms will be open in a few charity shops with strict Covid-safe measures in place. Naomi House, Salvation Army and Scope have confirmed that changing rooms will be available in some stores, subject to the local store managers' discretion.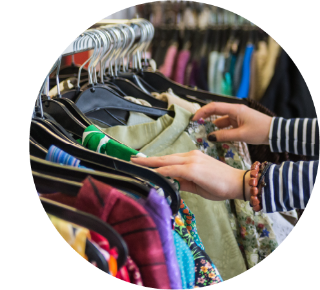 With so many homes decluttered during lockdown you might think there'd be a limit on how much you can donate, however all the charities we spoke to said they're happy to accept donations as usual.
Of course, if your local shop's getting overwhelmed it might suggest you hold on to items and donate them at a later date instead. Though Age UK, Marie Curie and Scope all told us they'll be expanding capacity to hold surplus stock and will move goods between different stores where necessary.
Clean items before donating. Wherever possible, put clothes and textiles through the washing machine and wipe down solid surfaces. This will help shops process them more quickly.
Try to donate quality items. Of course, charities are grateful to receive all donations, but do ask yourself "Will someone pay money for this?", and if not, maybe it should be recycled instead.
Call ahead when you're ready to donate. It's helpful to shop staff if you phone them up to check when is the best time for you to drop off your items, and of course to make sure they're actually open.
Stagger your donations rather than bringing in everything at once. If you can hang on to some of your items until after the initial rush, it might help prevent the shop from becoming overwhelmed.
Remember to add 'Gift Aid'. Charities can claim 25% extra on the sale of your donations. Ask about it in the shop when donating items (you must be a UK taxpayer and will need to give some details).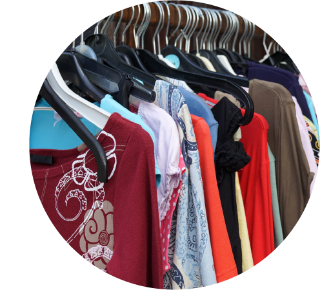 Donations no longer need to be held for 72 hours before it's processed for sale, unless you are in Scotland. Clothing will be steamed, while books, games and bric-a-brac will be wiped down before hitting the shelves.
The same procedure will apply to items returned by customers, so don't worry if you need to return something.
Although guidance on shielding has ended in England, Scotland and Wales, some charities including the British Heart Foundation are putting procedures in place to help you donate remotely, which may be useful if you're needing or wanting to stay home.
Of course, it will help the shop if you can take donations in yourself – but for those who are unable to, some charities will be operating a postal donation service. British Heart Foundation and Cancer Research UK are accepting donations by post for free. You may be able to arrange collection from your home (depending on the availability of drivers in your area), for British Heart Foundation's furniture stores for instance.
Most shops will be doing what they can to help customers who may not be able to stand outside in a queue. If you think you'll need help, get in touch with the shop ahead of your visit just to be on the safe side.
If you can spare some time, you might want to see if your local charity shop is looking for extra volunteers. Even small amounts of time can be a big help.
Marie Curie, for example, told us it always welcomes volunteers, while Oxfam said it currently needs volunteers to help get shops back to normal business over the summer. Just look online for opportunities listed on the websites of charities with a shop in your area. You may even be able to apply while shops are still closed.
Scope told us it's welcoming volunteers with open arms – it reckons all you need is a comfy pair of shoes!
We must say a huge thank you to Age UK, British Heart Foundation, Cancer Research, Marie Curie, Naomi House, Oxfam, Scope and Sue Ryder for all their help putting this blog together. THANK YOU!