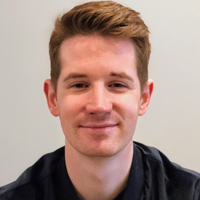 Steve Brigden
Assistant Editor – Banking & Insurance
Steve joined MSE as Senior Utilities Analyst in January 2018. For the previous six and a bit years, he was at Barclays, starting off in the branch network before moving into digital products and working as an analyst to improve the bank's anti-fraud technology.
Outside of work, Steve is a bona fide deal addict and enjoys thinking up different ways of doing things – a couple of years ago, he and his wife broke with tradition and had a secret wedding on a boat in the morning and a surprise 'reveal' party in the evening. Luckily, his family and friends still talk to them!
The pair have since been renovating a converted water mill in Kent, so Steve's always on the lookout for box set recommendations for his commute into London.