Martin's Weekly Briefing: For more tips, alerts & puns, follow Martin on Twitter

Make big savings with a raft of short-lived promo and cashback deals. Plus how to check your current broadband's speed and then boost it.




Don't be fooled: as much as they try and disguise it, broadband is a big annual cost once you add in obligatory line rental. New advertising rules that'll be firmly in place from Nov should make it all clearer, but for now, add up what you truly pay a year, eg, here are the big firms' current standard unlimited broadband & line costs.

- BT £432 a year (£17.99/mth line rental and £18/mth broadband)
- Sky £330 a year (£17.40/mth line rental and £10/mth broadband)
- TalkTalk £300 a year (£17.70/mth line rental and £7.50/mth broadband)
- Virgin (fibre) £440 a year (£17.99/mth line rental and £19/mth broadband)

Once you know the cost, you can see the savings from promo deals. As Ross tweeted us, "Changed from BT £55/mth to Sky £27/mth. No drop in net speed, only in price." That's a £330/yr saving. Here are today's hot promos but don't stop there - read on for ways to cut the cost further.

Cheap standard broadband & line rental bundle deals


Cut-price offers, should do for most normal usage.

1.

Ends Thu.

A stonkingly good deal, but it's from TalkTalk - just £198 for 1yr and many get a £120 Argos/Boots etc voucher. If you're eligible for the voucher (to get it you must be switching from Sky, BT or Plusnet), on price it's unbeatable, as if you'd spend £120 anyway in one of these shops, factor it in and it's just £78 for 1yr (before calls), equivalent to £6.50/mth.

Yet it's TalkTalk, which has a pretty dire reputation. It scored just 20% great, 47% poor in our Jan poll (though some of that is likely a remnant of its much-publicised hack last year). So is it worth it? You need to make your own mind up on price vs service. Here's how the cost breaks down...

1. Sign up by 11.59pm Thu 12 May. To get this 1yr contract deal, you need to go via this specific TalkTalk link*.

2. Paying a year's line rent upfront is cheapest. It's £191.16 (equiv £16/mth), which you opt for once signed up (this is what we base our calcs on). If not, it's £17.70 monthly. No calls included - for call prices, see TalkTalk costs.

3. Broadband's 'free' for the year's contract. It's unltd download up-to-17Mb (avail to 97% of the UK), though you pay a one-off £6.75p&p for a compulsory router. After the contract the b'band's £7.50/mth.

4. Switch from Sky, Plusnet or BT and you get a £120 Love2Shop vch. If you're switching from elsewhere, I wouldn't bother with this deal. The voucher's automatically sent within 28 days of activation & can be used in Debenhams, Boots, Argos, etc - see a full list. It's worth noting if you've ad or cookie blocking software, turn it off or it mightn't track.

- No line/switching from cable? Don't bother with this, installation's £25 and you DON'T get the vch. There are better deals below.

 
 

2.

Sky is £216 for a year plus you get a £100 M&S voucher.

If you'd spend the £100 at M&S anyway, factor it in and it's just £116 for 1yr (before calls), equivalent to £9.65/mth.

And customer service is OK. In our Jan poll (for phone & broadband) it scored 37% great, 24% poor. Here's the breakdown..

1. Sign up by 30 Jun. To qualify for this 1yr contract, visit this Sky link*. Not avail to existing custs or if you've had Sky in past 12mths.

2. Pay line rental monthly. Here you must pay £17.40/mth (so over the year it's £209). No calls are included - for prices, see Sky costs.

3. B'band's 'free' for the 1yr contract.

It's unltd download up-to-17Mb (avail to 90% of the UK), though you pay a one-off £6.95p&p for the compulsory router. After the contract the b'band's £10/mth.



4. You must CLAIM your £100 M&S voucher within 90 days of broadband activation. Sadly it's not automatic - go to the Sky website and log in using your account details. The voucher should be emailed within 5-10 days.

- No line/switching from cable? Installation's £20 (you do get the vch).
- Pay by direct debit. You won't be able to get this deal otherwise.
 
 

Cheap FAST fibre broadband & line rental bundle deals

Useful for lots of downloading, streaming, heavy gaming, or if many people use the connection at the same time.

3.

Ends Thu.

Pay £401 for year's 52Mb fibre with BT and get £155 back. If you've a need for speed, this is strong, but you can't get it if you currently have BT broadband (fine if you've its phone or had its broadband before).

Add up activation, line & b'band (not calls) & it's £401 for 1yr. Factor in the £155 back (see below), and it's £246 for 1yr (before calls), equivalent to £21/mth. It's a well-known name, and many rate it, though it's not too high in our service poll at 27% great, 36% poor. Here's the cost breakdown.

1. Sign up by 11.59pm Thu 12 May. To get this 1yr contract deal, you'll need to go via this specific BT link*.

2. Paying a year's line rent upfront is cheapest. It's £194.28 (equiv £16/mth) which you opt for in the sign-up process (this is what we base our calcs on). If not, it's £17.99 monthly (£18.99/mth from 3 July). Weekend calls to UK landlines are included - see BT call costs.

3. Pay £12.50/mth for broadband. This is an unlimited up-to-52Mb broadband deal (avail to 83% of the UK) and the price is locked in for the year (£26/mth after). There's also a £49 activation fee, plus you pay £7.95p&p for a compulsory 'free' BT Infinity Hub router.

4. You must CLAIM the £125 Mastercard and £30 cashback. Both sadly aren't automatic - they need claiming after your broadband's active, and it WON'T remind you.

a) You get £125 on a prepaid Mastercard, which you can spend like any plastic. Bookmark this Claim £125 Mastercard form to get it.
b) Via the link above you also get a £30 cheque via this £30 cashback form. This & the Mastercard should arrive within 30 days.

- No line/switching from cable? Installation's free (and you get the Mastercard and cashback).
- BT Sport Lite's included. Or see more on getting all BT Sport.
 
 

4.

SSE has up to 76Mb fibre for £378 over 18mths, good service rating, anytime landline calls. Hear SSE and most think energy, not broadband. Yet it's been branching out and its max speed is a fast 'up to' 76Mb. It's a straightforward £21/mth deal (before calls), but you're locked in for an 18mth contract. Here's the cost breakdown...

It's not just strong on price, it's also good for service too with 65% great, 17% poor in our Jan poll (though far fewer votes as it's newish).

1. Sign up to the deal on the firm's website. This deal's available via SSE* - and it's currently due to be available until November.

2. Pay line rental monthly and you must get its 'anytime UK calls' package. Here you can only pay by the month - it's fixed at £16/mth for 18mths (£21/mth after). Yet you must get its £5/mth 'anytime UK calls to landlines' package (max 70 mins, so put the phone down and redial then). See SSE call costs.

3. Broadband is 'free' for the 18mth contract. It's an unltd up-to-76Mb fibre deal (avail to 83% of the UK) - after the contract it's £25/mth.

- Existing SSE b'band cust? You may pay a termination fee to get it.
- No line/switching from cable? Installation's free.
 
 

5.
Member of a cashback site? Check if much bigger cashback is possible. Some of these deals are more lucrative via cashback sites (you can join them free). Yet the amounts can change regularly, so you'll need to check. Do ensure you're comparing like-for-like, eg, check the prices and contract lengths are the same - you may find you get more cashback but are locked in longer, meaning it's not worth it. For more help and the pros & cons of cashback sites, read our Top Cashback Sites guide.
 
 
6.

Warning:

BT customers, there's an up-to-£54 price hike coming, yet act now to beat it. Tell 'em you want to leave & haggle based on one of the above deals. We published our Beat BT price hikes last week - Tim followed it & tweeted: "Thanks for the BT advice. Just sorted half price for 12mths."
 
 
7.
Don't want to leave? Haggle. If you're happy with your current service but paying too much, use the deals above as a benchmark to negotiate the cost down. See my Haggling with BT, Plusnet, Sky, TalkTalk & Virgin guides.
 
 
8.
How fast is your current b'band & how fast will the new one be? It's worth doing a 2-min speed test* to see how speedy your broadband actually is (try at different times of day for the best picture).

As for the new provider, it's tricky to know how quick it'll be. Firms only have to list 'up to' speeds and, outrageously, the rules say only 10% of customers need to get that speed for them to make that claim. Yet most major providers give you a minimum speed at sign-up, and if you're getting speeds 'significantly below' that, you've a right to leave penalty-free.

To find out your rights and what speed you're actually getting, see our new guide to 4 ways to see how fast your broadband will be.
 
 
9.
14 tricks to boost your CURRENT broadband speed. There's lots you can do, from good router positioning to free signal-boosting widgets, or using your home's electricity circuit to increase Wi-Fi range. See our 14 Broadband Speed Boosting Tricks.
 
 
10.
Don't want to pay line rental? Sorry. I know how much this annoys people. Our 'Is the landline dead?' poll showed 73% of under-65s don't have a home phone or rarely use it. Yet while there are some b'band-only deals, grrrrrr, they usually cost more than bundles with lines - so just get those and don't plug the phone in.
 
 
11.
What does "available to xx% of UK" mean? Firms tend to be only able to give the really cheap prices if they have their own kit in exchanges (I'm oversimplifying, it's called 'unbundled exchanges'). Otherwise it's usually either not available, or is at a much higher price - I've listed the percentage of homes that can get them.




For more info and options, see our Cheap Broadband guide - and if you're also looking for a TV package, the Cheap TV Deals guide.
Get friends on board the MoneySaving bandwagon.
If this email's ever helped you, please forward it to friends and suggest they get it via moneysavingexpert.com/tips.
We've blagged you an energy deal that undercuts the market's cheapest. Only 20,000 switches still left though
Last week we told you a new switchers' deal was coming via our Cheap Energy Club. Now it's live. We think it's the cheapest big tariff since 2011 (though it's a minefield so can't say 100%). Regardless, it's easy to do & potential savings are HUGE, as Tom tweeted on Fri: "@EnergyClubHelp Just switched to EDF & will save nearly £500/yr. Hurrah."
20,000 super-cheap EDF fixes left. This new MSE blagged EDF tariff (not NI or prepay) is a 1-year fix, so the cheap rate (not price, that changes with usage) is locked in for that time. It's available until 20 May unless we hit the cap - there are 20,000 left. You can't get it direct - you must go via our Cheap Energy Club comparison, which means you can double-check it's your cheapest as rates vary with use & region. Definitely check if you haven't switched for six months.

If, like 70% of the UK, you're on a standard tariff with the Big Six - Brit Gas, E.on, EDF, Scot Power, SSE & Npower - with typical usage on average you pay £1,060/yr. Switch to this EDF tariff and it's £725/yr plus you get £30 cashback.

Key need-to-knows. Worth quickly reading this info about it first:

- Existing EDF customers sadly can't get it. Though still do a comparison - big savings elsewhere are possible.
- Switch to it and we give you £30 dual fuel/£15 single fuel cashback. That's roughly half what we're paid. Plus you also set a Cheap Energy Club alert, so if it's no longer cheap (eg, after a year), we'll warn you to switch again.
- It's avail for dual fuel or elec-only. Yet you must pay by direct debit or (more costly) quarterly cash or cheque.
- If you leave it early there are £25-per-fuel exit penalties. Though if you move home, it can move with you for free.
- EDF's customer service rating is 55% 'great', 33% 'OK'. Good for the Big Six, some smaller players are better.
- It's also on MoneySupermarket. We're the same group, it's nowhere else. There you don't get cashback though.
- This isn't an MSE collective switch, it's an 'exclusive'. This is a new type of tariff allowed since Feb. It offers us a special tariff and we list it, rather than us having specified what we want and putting our stamp to its service.

Worried about switching? Don't be. Here are 5 easy need-to-knows. Full info in Cheap Gas & Elec, in brief:

1) There's no down time when you switch. Your electricity and gas stay on.
2) It's the same gas, same electricity, same safety. The only thing that changes is customer service and price.
3) To get the lowest price, pay by monthly direct debit. Just ensure you give regular meter readings.
4) If you're in credit when you switch, the provider should give you money back. If not, see Get Credit Back.
5) If your existing tariff has exit fees, factor these in. Do note though they can't charge 'em in a fix's last 49 days.
Cut £100s or even £1,000s off the cost of your existing debts with the NEW top balance transfer credit card deal
A balance transfer credit card pays off debts on old cards, so you owe it instead, at a cheaper rate. This means more of your repayments clear the actual debt rather than just paying the interest, making you debt-free quicker. If someone repaying £100 a month with a £3,000 debt on a typical 19% card shifted it to a 40mth 0% deal, they'd save £900+ over that time. The top deals...
The top pick new-cardholder 0% balance transfers deals
DON'T JUST APPLY, that hits your credit file - find the cards you've best odds of getting via our FREE ELIGIBILITY CALC
Card
0% deal (REP APR AFTER 0% ENDS)
ONE-OFF FEE

New.

MBNA* - lowest-fee longest 0% - get pre-approved

Up to 40mths 0% (20.9%)
2.55%
Virgin Money* - longest 0% that isn't an 'up to' length
40mths 0% (18.9%)
2.59% (min £3)
Barclaycard* - long low-fee card
Up to 32mths 0% (18.9%)
0.72%
Virgin Money* - long low-fee card that isn't an 'up to' length
32mths 0% (18.9%)
0.99% (min £3)
Halifax* - longest NO-FEE 0% card
Up to 23mths 0% (18.9%)
None
Post Office* - longest NO-FEE 0% card that isn't an 'up to' length
22mths 0% (17.8%)
None
Tip 1: Find which card you're most likely to get, including pre-approval. Applying for a card marks your credit file. So use our Eligibility Calc that shows which cards you've the best odds of getting to minimise applications and protect your credit file. Plus for the MBNA card, some people will have a '100% chance', ie, pre-approval (providing they pass the ID check). As Simon told us: "Owed £2,555 paying £90/mth interest. Used your calc and got 37mths 0%. Saved a fortune." That's roughly £3,300 saved by the time the 0% ended.

Tip 2: Go for the lowest fee in the time you're sure you can repay. Most balance transfers charge a one-off fee of the amount shifted, eg, 2.55% is £25.50 per £1,000. So calculate how long you'll take to clear the debt, add a bit for safety, then pick the lowest fee within that time. Unsure? Play safe and go long, even with a bigger fee.

Tip 3: Some are 'up to' 0%s, so you may get a shorter deal. That's why we include the best non 'up-to' options above. Use the Eligibility Calc & if you've good odds of getting a non 'up-to' card, you get more certainty.

Follow the Balance Transfer Golden Rules. Full help & ALL best buys: Balance Transfers (APR Examples).
a) Never miss the min monthly repayment, or you can lose the 0% deal and it'll cost far more.
b) Clear the card or balance transfer again before the 0% ends, or the rate rockets to the higher APR.
c) Don't spend/withdraw cash on these. It usually isn't at the cheap rate and cash withdrawals hit your credit file.
Tell your friends about us
They can get this email free every week
Married, wear a uniform (or both) - are you missing legit tax perks? The PM doesn't, so why should you?
We are resolutely anti-tax evasion and avoidance, yet we're totally pro-tax planning. For the difference, see Martin's avoidance v planning blog. So today put on your Panama hat and ensure you're not overpaying tax unnecessarily.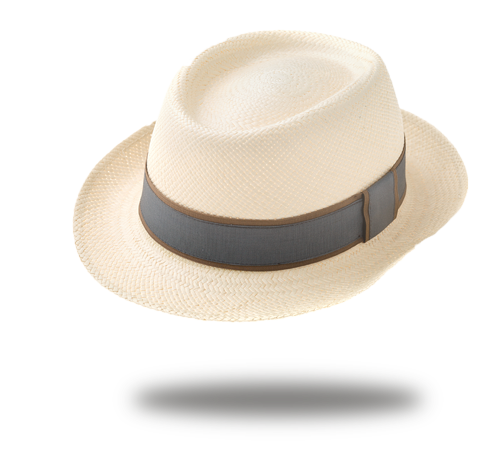 1. A free £432 if you're married/civil partners. If one of you doesn't earn enough to pay income tax & the other pays the basic 20% rate, the marriage tax allowance gives you £432.
2. Wear or wore a uniform (outside the bedroom)? You could get the uniform tax rebate worth over £200 including backdating (in some circs) if you wash your own uniform.
3. Get strangers to pay you £7,500 (tax-free) to sleep in your bed. It's all about the Rent a Room scheme.
4. Give assets away to cut inheritance tax. Do it like Dave. If you give away cash/property and live 7+yrs after, there's no inheritance tax on it. See inheritance tax reduction tips.
5. Tick the Gift Aid box if you're a taxpayer. The charity then gets an extra 25% (ie, the tax you paid on that income), at no cost to you. If you're a 40/45% taxpayer, you can claim extra or, better still, donate it too.
6. Reclaim £1,000s if you're on the wrong tax code. Tax codes tell employers what to take from your payslip - it's YOUR legal responsibility to ensure it's right. Our free Tax Code Calc helps you check. Our biggest reclaim so far is £5,000.
7. Urgent. Over 1m missing out on possibly £1,000s of tax credits. These are misnamed - in reality, tax credits mean cash in your bank. Low/mid-earners paying for childcare or kid-free low-earners may be due, but go quick. See Tax credit alert.
8. Check & challenge your council tax band. You could be owed £1,000s if you reband. See Council tax challenge.
9. Save from PRE-tax income & make your employer add to it. For almost every employee, that's what putting money in a pension means. You save tax, and your employer must match it. No-brainer. See Should I auto-enrol for a pension?
10. Do you need to pay the TV licence fee? Not tax, but close to a compulsory payment. See Need to pay the licence fee?
11. What's your take-home pay? Got a change in pay coming? Use our income tax calc.
Lakeland rare £5 off £50 spend, incl KitchenAid, Nespresso, etc. MSE Blagged. Ends Sun. Not the biggest discount, but the MSE deals team say it's rare & much-hunted by forumites. Online only, works on sale items. Lakeland
Tesco Direct £20 off £150 code, eg, £199 iPad Mini 2 (was £219). Tesco Direct's the supermarket equiv of Argos, with toys, electricals, furniture, etc, so this code can be a winner (always compare). Tesco Direct codes
SUCCESS OF THE WEEK: (Send us yours on this or any topic)
"Great tip on eBaying broken stuff. Got paid 1p for bust washing machine, saved £29 on council removal."
For a whopping 42 tips on how to sell your stuff on eBay, visit our dedicated guide.
Free Lego with 90p-£1.60 papers. Small Lego kits (£5ish online) free via newspapers this weekend. Free Lego
18 petunia plants £9 all-in (similar £17). MSE Blagged. 6 colours, 3 plants each. 5,000 avail. Save a fortunia
Does your charity want an MSE Charity grant? The MSE Charity is awarding 5 not-for-profit organisations up to £15,000 to get their unique financial/consumer ed or empowerment idea off the ground. Apply by 10 June
CAMPAIGN OF THE WEEK
Where should restaurant tips go? Tell the Govt what you think of its plans. Last year MSE called on the Government for more transparency in what happens to waiter and bar staff tips. Now it's proposed changes to tipping guidelines, to make it clear when service charges are optional - and to stop restaurants adding on specific 'suggested' amounts. It also proposes banning employers from taking a slice of their staff's tips. Tell us what should happen to tips in our forum and we'll pass on your comments to the Government.
THIS WEEK'S POLL
Where's the best place to haggle on the high street? We've selected 40+ big-name high street retailers, incl B&Q, Currys, Primark & Tesco. Please let us know how successful your haggling attempts have been over the past 12 months...
Vote on where it's best to haggle
The social network. Facebook, Twitter and, perhaps unsurprisingly, the MoneySavingExpert forums were the favoured social networks across all age groups voting in last week's poll, with 62% using Facebook, 39% using Twitter and 28% using the MSE forums. Men over 65 were least likely to use any form of social network, with 37% saying they didn't. Women under 25 were most likely to - just 2% didn't. See full social network poll results.
MARTIN'S APPEARANCES (WED 11 MAY ONWARD)
Thu 12 May - Good Morning Britain, ITV, Good Morning Money Zone, 7.40am and 8.20am Read previous
Fri 13 May - This Morning, ITV, Martin's Quick Deals, from 10.30am View previous
Mon 16 May - This Morning, ITV, Martin's Quick Deals, from 10.30am
Mon 16 May - BBC Radio 5 Live, Lunch Money Martin, 12noon Subscribe to podcast
TEAM APPEARANCES
Wed 11 May - Share Radio, 11.20am
Thu 12 May - BBC Radio Manchester, 4.20pm
Tue 17 May - BBC Radio Cambridgeshire, 2.20pm
QUESTION OF THE WEEK
Q: I'd love to swap bank accounts to get a switching bonus and higher rates, but I'm worried this'll work against me when applying for a mortgage in the next six months. Should I get a new account? Jennifer, by email.
MSE Sam's A: Applying for any credit, including a bank account with an overdraft, can impact your credit score which can, in the worst case, harm your mortgage chances.
Try to avoid applying for credit in the three months before getting a mortgage. Some lenders recommend at least a six-month gap to be completely safe.
If you've an excellent credit score (check yours here for free), don't be put off applying if further away. If it's poor though, an additional application may look bad.
The reason for the caution is lenders search your credit file every time you apply for a loan, credit card, overdraft or even mobile phone or utility contracts. This is registered on your file even if you don't take out the contract or are declined.
The more searches in a short time, the less likely you are to be granted credit, as you could be viewed as desperately seeking borrowing. See more in 17 Tips to Boost Your Mortgage Chances and our Free First-time Buyers' Guide.
Please suggest a question of the week (we can't reply to individual emails).
What's your most embarrassing MoneySaving tactic?
That's it for this week, but before we go, check out this forum thread: Any embarrassing MoneySaving things you do. In it, MoneySavers discuss their more unique methods of being frugal, including using leftover bath water to clean floors, not changing bedsheets for months and reusing teabags (an age-old debate...). If you're privy to anything even more... ahem... MoneySaving than these, why not share them in the forum?
We hope you save some money,
Martin & the MSE team
We think it's important you understand the strengths and limitations of this email and the site. We're a journalistic website, and aim to provide the best MoneySaving guides, tips, tools and techniques - but can't promise to be perfect, so do note you use the information at your own risk and we can't accept liability if things go wrong.
What you need to know
This info does not constitute financial advice, always do your own research on top to ensure it's right for your specific circumstances - and remember we focus on rates not service.
We don't as a general policy investigate the solvency of companies mentioned, how likely they are to go bust, but there is a risk any company can struggle and it's rarely made public until it's too late (see the Section 75 guide for protection tips).
We often link to other websites, but can't be responsible for their content.
Always remember anyone can post on the MSE forums, so it can be very different from our opinion.
Please read the Full Terms & Conditions, Privacy Policy, How This Site is Financed and Editorial Code. Martin Lewis is a registered trade mark belonging to Martin S Lewis.
More about MoneySavingExpert and Martin Lewis
What is MoneySavingExpert.com?
Founded in February 2003, it's now the UK's biggest consumer help website with more than 10 million people getting this email and about 13 million using the site every month. In September 2012 it became part of the MoneySupermarket Group PLC. Its focus is simple: saving cash and fighting for financial justice on anything and everything. The site has over 80 full time staff, more than a third of whom are editorial - researching, analysing and writing to continually find ways to save money. More info: See About MSE.
Who is Martin Lewis?
Martin set up and runs MSE, and still writes this email each week (unless it says so). He's an ultra-focused money-saving journalist and consumer campaigner with his own ITV prime-time show The Martin Lewis Money Show and weekly slots on Radio 5 Live, This Morning and Good Morning Britain, among others. He's a columnist for publications including the Telegraph, Sunday Mirror and Woman magazine. More info: See Martin Lewis' biography.
What do the links with an * mean?
Any links with an * by them are affiliated, which means get a product via this link and a contribution may be made to MoneySavingExpert.com, which helps it stay free to use. You shouldn't notice any difference; the links don't impact the products at all and the editorial line (the things we write) isn't changed due to them. If it isn't possible to get an affiliate link for the best product, it's still included in the same way. More info: See How This Site is Financed.
As we believe transparency is important, we're including the following 'un-affiliated' web-addresses for content too:
Unaffiliated web-addresses for links in this email
sales.talktalk.co.uk, sky.com, productsandservices.bt.com, vouchers.bt.com, broadbandchoices.co.uk, apply.mbna.co.uk, uk.virginmoney.com, barclaycard.co.uk, halifax.co.uk, postoffice.co.uk, bank.marksandspencer.com, ikano.co.uk, confused.com, gocompare.com, moneysupermarket.com, firstdirect.com, santander.co.uk, directline.com, aviva.co.uk, admiral.com
Financial Conduct Authority (FCA) Note
Where we feature insurance products, referring people to insurers or insurance intermediaries can in some circumstances constitute an FCA regulated activity. For this reason, pages with links which take you to the sites of insurers or insurance intermediaries are hosted by MoneySavingExpert.comLimited on behalf of MoneySupermarket.comGroup PLC.

It's also worth knowing that MoneySupermarket.com Financial Group Limited is authorised and regulated by the Financial Conduct Authority (FRN: 303190). The registered office address of both MoneySupermarket.com Group PLC and MoneySupermarket.com Financial Group Limited (registered in England No. 3157344) is MoneySupermarket House, St. David's Park, Ewloe, Chester, CH5 3UZ. Telephone 01244 665700. MoneySavingExpert.com Limited is an appointed representative of MoneySupermarket.com Financial Group Limited.
To change your email or stop receiving the weekly tips (unsubscribe): Go to: www.moneysavingexpert.com/tips.