Martin's Weekly Briefing: For more tips, alerts & puns, follow Martin on Twitter

Now our eligibility calcs show if you've a 100% chance of getting 7 cards and, unlike applying, there's no impact on your creditworthiness





Last week after I explained how credit applications work (at the Ideal Home Show) a woman commented "that's ridiculous, it means it's anti-shopping around". She's right. Usually the only way to see if you'll get credit and at what rate is to apply, which leaves a mark on your credit file. So if what you're offered isn't good enough and you want to try elsewhere, it's now more difficult.

I've given evidence in Parliament on this, but nowt's been done. So three years ago we built our eligibility calcs and this year we've taken a further leap forward, getting a few MBNA cards on 100% pre-approval and now adding Aqua, which specialises in cards for those without a great credit history (ie, past defaults or CCJs).

1.
What the eligibility calcs do. Our Loan and Credit Card Eligibility Calcs do a soft search (you see it on your file, lenders don't, so no credit-score impact), which usually gives odds of 0% to 95% for getting top deals, so you can home in where your chances are best.

As Kelly told us:

"Legend. Used the eligibility calc, got 35mths 0% and shifted £11,000 from 29.9%. Shocked by the savings."

That's a saving of £4,900 if it's cleared within the 35mths.
2.
What does 'pre-approval' mean? With the 3 MBNA and 4 Aqua cards that allow this we can tell many people (not all) they've a 100% chance of getting that exact deal - subject to passing an ID and fraud check. There's no impact on your credit score, though of course if you then apply, that marks your file.

If you are pre-approved, that doesn't automatically mean it's the best card for you. The eligibility calculators will also show other top cards, and some may have better deals, so you need to balance the certainty versus the deal.

3.
Pre-approved 39mths 0% balance transfers. A balance transfer is where you get a new card that pays off debts on old cards, so you owe it instead, at a cheaper rate. Our Balance Transfer Eligibility Calc shows which top cards you've the best chance of getting.

Use it to see if you've a 100% chance of getting this MBNA card*, which lets new cardholders shift debts to it at up to 39mths 0%, for a 2.98% fee (so £29.80 per £1k of debt shifted). That's only a month shorter than the longest 0% deal - Halifax's* up-to-40mths 0%, with a lower 2.58% fee.

If you can repay quicker, you can see if you've 100% chance of this lower-fee MBNA card*, with 32mths 0% (1.14% fee) - though a slightly lower 0.72% fee is available on the up-to-32mths 0% Barclaycard*.

Always follow the Balance Transfer Golden Rules:

a) Clear the card or balance transfer again before the 0% ends, or the rate on these cards rockets to 18.9% rep APR (20.9% MBNA).
b) Never miss the min monthly repayment or you can lose the 0% deal.
c) Don't spend/withdraw cash. It usually isn't at the cheap rate.
4.
Pre-approved 0.5% cashback card with cheap spending overseas. The easy-to-get Aqua Reward card gives 0.5% cashback on all spending, and no 'load' when you spend abroad, so you get the same near-perfect exchange rates banks get - smashing bureaux de change.

It makes the best buys for cashback and overseas spending, but has a nasty 34.9% rep APR, so repay

IN FULL

each month to avoid it. And beware ATM withdrawals as you pay interest on them, even if you clear in full, plus a 3% (min £3) fee. Thus it's far better to use it to spend on abroad, than to withdraw cash.

How does it stack up? It's the only open-to-all card that does both cashback and cheap overseas spending. Yet for each separately it can be beaten.

- Overseas spending: The Halifax Clarity* and Creation Everyday* also have no 'load', but crucially have far lower overseas ATM charges and just 18.9% and 12.9% rep APRs. For full odds & info use the Travel Card Eligibility Calc.

- Cashback cards: The highest-paying cashback card is the Amex Platinum Everyday*, which gives 5% (max £100) in the first 3mths then up to 1.25% (22.9% rep APR). For full odds & info see the Cashback Cards Eligibility Calc.
5.
Pre-approved 36mths 0% money transfers - ie, it pays cash into your bank. Some balance transfer cards also offer money transfers, which means they let you pay money into your bank, so you owe them at 0% instead. This is useful for clearing expensive overdrafts or as a small loan. Our Money Transfers Eligibility Calc shows which top cards you've the best chance of getting.

With it, you can check if you've a 100% chance of this MBNA card*. It lets you pay in cash to your bank for up to 36mths 0% for a 2.99% fee. That's the joint-longest MSE top pick 0% money transfer card, though the fee is higher than Virgin Money's*, which is 2.39% (min £3).

Always follow the Money Transfer Golden Rules:

a) Clear the card or balance transfer again before the 0% ends, or the rate on all these cards rockets to 22.9% and 20.9% rep APR.
b) Never miss the min monthly repayment or you can lose the 0% deal.
c) Don't spend/withdraw cash. It usually isn't cheap.
d) If you're using it as a loan, try to make a fixed repayment, so you'll clear all the borrowing and the fee over the 36mth 0% period.
6.
Pre-approved credit (re)build card with £20 Amazon voucher. Credit rebuild cards are designed for those with either no credit history or a poor one, to prove themselves good credit citizens to boost their credit score.

The Aqua Advance gives a £20 voucher after 2mths if you stick to your credit limit and repay on time. It has a horrid 34.9% rep APR, so ensure you pay the card

IN FULL

each month to avoid interest.

How does it stack up? There are other similar cards, but the voucher makes this the winner. To see your odds use the Credit Rebuild Eligibility Calc.

How to use it? Get one, do £50-£100/mth of normal spending for a year, never missing or being late on repayments, and it'll start to help.
7.
Pre-approved poor-credit 4mths 0% on spending. The Aqua Purchase gives 4mths 0% on spending, but is 34.9% rep APR after - it's the only 0% spending card targeting those with a poor credit history.

How does it stack up? The Post Office* & Clydesdale* allow accepted new cardholders 27mths 0% & 26mths 0% spending, but they need a good credit score. So use the 0% Spending Eligibility Calc to see your odds.

Warning: Only use Aqua for respite from payday loans/bank charges. New borrowing when you've poor credit is a bad idea. I include it because used cleverly it can take the pressure off payday loans or bank charges. To see how, read Repay payday loans via Aqua.

Always follow the 0% Spending Card Golden Rules:

a) Clear the card or balance transfer before the 0% ends, or the rate on all these cards rockets to 34.9%, 18.9% & 18.9% rep APR.
b) Never miss the min monthly repayment or you can lose the 0% deal.
c) Don't balance transfer/withdraw cash. It usually isn't cheap.
8.
35 tips to boost your credit score. The eligibility calculators are effectively a real life credit check - if your chances are low here, it'll be similar with mortgages and other products.

Yet credit scoring's a bit like going on the pull - you can do things to make yourself more attractive, but even then not every lender will appreciate you. For what to try, see my 35 credit boosting tips.




PS: Happy Easter to all who are celebrating and don't forget THE CLOCKS GO FORWARD AT 1AM THIS SUNDAY.
Saved cash? Shout it from the rooftops.
If this email's ever helped you, please forward it to friends and suggest they get it via moneysavingexpert.com/tips.
The Budget unveiled a totally new way to save, launching in April 2017. We've analysed it to see how it stacks up...
While the sugar tax stole the day's headlines, the real rabbit out the hat in last week's Budget was the new Lifetime ISA. It'll be for the under-40s, many of whom are turned on by the idea of saving for a home, but not for retirement. So this new ISA merges both in the hope people grab it in excitement to save for the first, then carry on after for the second...
New. Save up to £4,000 a year and get a 25% bonus on top. Save or invest in the new Lifetime ISA (LISA) and you'll get 25% added to your contributions each year until you're 50. The max possible bonus is £32,000, plus interest on the bonus.

It can be used at any age towards your first home, or withdrawn tax-free at age 60 for retirement. Martin & MSE Helen have been feverishly analysing at speed, to bring you our 11 Lifetime ISA need-to-knows & Q&A guide & video, with full info.

Don't wait if you're a first-time buyer, get a Help to Buy ISA now - it's a no-brainer. If you're planning to buy, get a Help to Buy ISA now. You can save up to £1,200 in month one, then £200 each month after, and when you use it to buy a first-time residential property a 25% bonus is added on top. If you still need it when the Lifetime ISA starts, you can convert it into a LISA, without hitting your LISA allocation. See Top 4% Help to Buy ISAs.

How does the LISA compare with a pension? It's complicated. You can have both, but as a very rough rule of thumb a pension is still likely to win for all but basic-rate taxpayers who are self-employed. See our Pension vs LISA analysis. And for help on pensions see our 17 pension need-to-knows.
ACT NOW to save on tax, water, stamps, prescriptions and more before the new April tax-year & price changes hit
It's not just the new tax-year that starts in April - there are a host of public services price changes and in general, of course, that means rises. But if you act now, you can cut the cost of many. Here are eight April changes...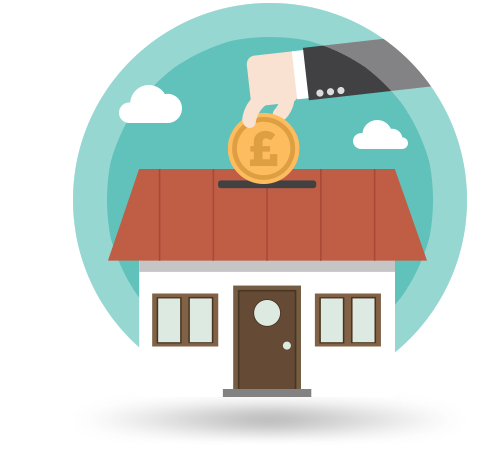 1. Income tax calc 2016/17. The new tax-year starts on 6 April - our Income Tax Calculator is now fully updated, so you can check what your take-home pay will be.
2. Check your 2016/17 tax code. It's your legal responsibility to check your tax code (eg, 1100L) is correct. Tax codes tell employers how much tax to take from you. Millions are wrong each year, leading to errors of £1,000s. Use the Tax Code Calculator to check.
3. New. All savings interest will be paid tax-free. The personal savings allowance launches 6 April. It means basic-rate taxpayers can automatically earn £1,000 interest a year tax-free, higher rate £500. Read how the Personal Savings Allowance works, then check how to earn 6%.
4. BEAT Tue's stamp price hike. On 29 March letter-size 1st and 2nd class stamps rise 1p. Buy now to beat stamp hikes.
5. Water bills rise by up to 5% in Eng & Wales (1 Apr). Check if, like Carole, you can save by switching to a water meter: "Never thought I'd benefit, but my rate dropped from £65 to £18/mth. Ta Martin.". That's over £500/yr. Water meter calc
6. Prescription charges UP 20p but have you considered prepay? Of course this is England only - the charge rises to £8.40 on Fri 1 April. Yet if you pay regularly, consider a prepay prescription certificate.
7. Dental checks up 90p (in Eng). On 1 April a check-up in Eng rises to £19.70 (see full NHS changes list), so see if you can get an appointment before. There's no change in Wales & NI, and Scottish changes (if they happen) haven't been announced yet.
8. Are you owed £1,000s in council tax? Some (not all) councils are upping rates by up to 4% on 1 April. But many people have been overpaying for years and are due cash back, like Susan: "Success finally. £4,500 council tax back. 14yrs reclaimed. Ta Martin." See Check & challenge your council tax band.
Hi-Tec extra 60% off shoes & clothing, eg, £17 trainers. MSE Blagged. Via code for 37 items. Hi-Tec
FREE packet of wild flower seeds. Covers 2m2, 100,000 avail, apply online & get 'em sent. Kew Gardens
Ends Tue: Cheapest-EVER loan - 3.2% APR. Until 3pm Tue 29 Mar Sainsbury Bank* is 3.2% rep APR on £10,000-£15,000 and £15k-£25k*, the lowest rate we've ever seen, but you have to repay in less than 3yrs (and you need a free Nectar card) or its 3.3% rep APR. For £5,000-£7,500 loans M&S Bank's* 3.5% rep APR is cheapest. But ONLY borrow if it's needed, always budget to ensure affordable repayments and use the Loans Eligibility Calc before applying to find acceptance odds. FULL help & best buys in Loan Best Buys.
25% off 6 bottles of wine at Tesco & M&S (eg, £7.50/btl bubbly). See all Wine Deals. Pls be Drinkaware.
1yr National Trust pass £47 (norm £63) code. Or family pass £83 (norm £111). Unlimited visits to historic homes (incl Winston Churchill's & Basildon Park, seen in Downton Abbey), gardens, castles & nature reserves. National Trust
Tell your friends about us
They can get this email free every week
THIS WEEK'S POLL
Have benefits been cut too far or not far enough? Taking all benefit cuts as a WHOLE over the past few years, not just those to disability benefits, which of the following is closest to your view?
You should know that loyalty doesn't pay... at least if it means you miss out on the best deals by not switching providers to bag them. For more than three years 79% of you have stayed with your bank, 54% with your credit card provider, 54% with your broadband and phone company and 41% with your digital TV provider. You're better with insurance - 42% (car insurance) and 41% (home insurance) have switched in the past year. We also discovered that men are bigger tarts than women.
MARTIN'S APPEARANCES (WED 23 MAR ONWARD)
Wed 23 Mar - Ideal Home Show, 1pm.
Thu 24 Mar - Good Morning Britain, ITV, Deals of the Week, 7.40am. See previous
Thu 24 Mar - Ideal Home Show, 11am.
TEAM APPEARANCES
Wed 23 Mar - Share Radio, 11.20am
Thu 24 Mar - BBC Radio Manchester, 4.20pm
Tue 29 Mar - BBC Radio Cambridgeshire, 2.20pm
QUESTION OF THE WEEK
Q. As it's a leap year, meaning an extra day, should all employees have got more in their February pay packet? Mine was the same as usual. Bruce, via email.
MSE Sam Mc's A: Lovely as that sounds, the answer's probably no, if you have an agreed annual salary. Here, employers factor in such things as leap days and the fact some years have more working days than others, even without the complication of a leap year.
If you're on a contract where you're paid by the day, however, you're likely to get the benefit of the extra day worked, assuming you did work on Monday 29 February.
To help keep track of how much you can expect in your take-home pay, see our Income Tax Calculator, now fully updated with new tax bands that come into force in April.
Do note that while you may feel you lose out if you're paid an annual salary, you'll win on bills. Council tax, broadband, TV and mobile phone payments won't change to reflect the longer year.
Please suggest a question of the week (we can't reply to individual emails).
The 'what else can you do with Tomato Ketchup?' challenge
That's it for this week, but before we go, we've a tomato ketchup challenge for you. Barring putting it on the side of your plate, what else do you use it for? We're thinking mainly cooking and recipes, but go on, surprise us. Just click the link to enter your suggestion.
We hope you save some money,
Martin & the MSE team
We think it's important you understand the strengths and limitations of this email and the site. We're a journalistic website, and aim to provide the best MoneySaving guides, tips, tools and techniques - but can't promise to be perfect, so do note you use the information at your own risk and we can't accept liability if things go wrong.
What you need to know
This info does not constitute financial advice, always do your own research on top to ensure it's right for your specific circumstances - and remember we focus on rates not service.
We don't as a general policy investigate the solvency of companies mentioned, how likely they are to go bust, but there is a risk any company can struggle and it's rarely made public until it's too late (see the Section 75 guide for protection tips).
We often link to other websites, but can't be responsible for their content.
Always remember anyone can post on the MSE forums, so it can be very different from our opinion.
Please read the Full Terms & Conditions, Privacy Policy, How This Site is Financed and Editorial Code. Martin Lewis is a registered trade mark belonging to Martin S Lewis.
More about MoneySavingExpert and Martin Lewis
What is MoneySavingExpert.com?
Founded in February 2003, it's now the UK's biggest consumer help website with more than 10 million people getting this email and about 13 million using the site every month. In September 2012 it became part of the MoneySupermarket Group PLC. Its focus is simple: saving cash and fighting for financial justice on anything and everything. The site has over 80 full time staff, more than a third of whom are editorial - researching, analysing and writing to continually find ways to save money. More info: See About MSE.
Who is Martin Lewis?
Martin set up and runs MSE, and still writes this email each week (unless it says so). He's an ultra-focused money-saving journalist and consumer campaigner with his own ITV prime-time show The Martin Lewis Money Show and weekly slots on Radio 5 Live, This Morning and Good Morning Britain, among others. He's a columnist for publications including the Telegraph, Sunday Mirror and Woman magazine. More info: See Martin Lewis' biography.
What do the links with an * mean?
Any links with an * by them are affiliated, which means get a product via this link and a contribution may be made to MoneySavingExpert.com, which helps it stay free to use. You shouldn't notice any difference; the links don't impact the products at all and the editorial line (the things we write) isn't changed due to them. If it isn't possible to get an affiliate link for the best product, it's still included in the same way. More info: See How This Site is Financed.
As we believe transparency is important, we're including the following 'un-affiliated' web-addresses for content too:
Unaffiliated web-addresses for links in this email
mbna.co.uk, halifax.co.uk, barclaycard.co.uk, creation.co.uk, americanexpress.com, virginmoney.com, postoffice.co.uk, cbonline.co.uk, sainsburysbank.co.uk, marksandspencer.com, confused.com, gocompare.com, moneysupermarket.com, directline.com, aviva.co.uk, admiral.com, firstdirect.com, santander.co.uk
Financial Conduct Authority (FCA) Note
Where we feature insurance products, referring people to insurers or insurance intermediaries can in some circumstances constitute an FCA regulated activity. For this reason, pages with links which take you to the sites of insurers or insurance intermediaries are hosted by MoneySavingExpert.comLimited on behalf of MoneySupermarket.comGroup PLC.

It's also worth knowing that MoneySupermarket.com Financial Group Limited is authorised and regulated by the Financial Conduct Authority (FRN: 303190). The registered office address of both MoneySupermarket.com Group PLC and MoneySupermarket.com Financial Group Limited (registered in England No. 3157344) is MoneySupermarket House, St. David's Park, Ewloe, Chester, CH5 3UZ. Telephone 01244 665700. MoneySavingExpert.com Limited is an appointed representative of MoneySupermarket.com Financial Group Limited.
To change your email or stop receiving the weekly tips (unsubscribe): Go to: www.moneysavingexpert.com/tips.