| | | | |
| --- | --- | --- | --- |
| Martin's Quick Briefing | For more tips, alerts & inevitable bad puns follow Martin: | | |

After the runaway success of our new TicketySplit iPhone app — which zipped to the top 10 in the App Store — and TicketySplit mobile site, we thought we'd remind you of more MoneySaving tools. Some are ours, some from others...

| | |
| --- | --- |
| 1. | Instantly find cheapest MP3 downloads & CDs. Our free TuneChecker tool compares cheap CDs, legal MP3 singles and album downloads for 16,000 tracks. For example, Keane's Strangeland for £5 — £3 cheaper than iTunes. |
| | |
| 2. | Inside info on the best plane seats. Seatguru helps you beat cramp-inducing flights by showing you the layout and legroom of 700+ aircraft. So whether it's to find out if American Airlines' transatlantic economy has more room than BA, or which row to be in on a quick zip to Malaga, it's a cracker. For more, see Cheap Flight Tricks. |
| | |
| 3. | Map hidden eBay local bargains. 'Pick-up only' deals have fewer bids, so are cheaper. Our Local eBay Deals Mapper locates those near you. Tell it how far you're prepared to schlep, and it maps nearby gems. |
| | |
| 4. | Find how long you'll live. Not a crystal ball, but a statistical assessment. There's TalkTalk's fun Life Expectancy Calc, or the detailed US Livingto100 (you must register). The reason I include them? Combine with this When will I retire? calc to estimate how long you'll need a pension or other cash to support your retirement. The answer may scare you into action. |
| | |
| 5. | Build your own Amazon 75%+ bargain basements. Our Amazon Discount Finder uses web wizardry to build customised discount pages, eg, Clothes 80%+ off*, 70%+ off toys* & TVs 25%+ off*. Plus instantly check a product's Amazon price history to see if it has sold for less, to ensure it's a bargain. |
| | |
| 6. | Recipes for larder leftovers. We throw away £12bn of grub a year. Tell Supercook what items are in your fridge or cupboard and it'll suggest a recipe for them from 1,000s. More cost-cutting in Cheap Food Shopping. |
| | |
| 7. | How much are old mobiles worth? Don't just flog old phones to anyone. Our MobileValuer comparison speedily finds top payers, eg, HTC Desire Z best £92, worst £24. Or iPhone 3GS 16GB, best £150, worst £59. |
| | |
| 8. | Find your cheapest petrol/diesel forecourts. Bash your postcode into Petrolprices.com to find the cheapest place to buy local fuel. One postcode test revealed the 10-mile radius average price varied from 137.9p to 141.9p. For more help, see Slash Petrol Costs By 30%. |
| | |
| 9. | New tool so you never miss WOW forum deals. The MSE forum has 100,000s of deals hunters sharing tips. To help, our Forum WOW Deals Feed gathers their highest-rated deals. Now we've added a new 'email tool' system (for forum users), so you can get emailed about hot deals you're into. |
| | |
| 10. | Analyse your finances. The no. 1 question is: 'Do you spend more than you earn?' The MSE Free Budget Analyser assesses 90 spending areas, calculates where you stand and helps allocate future spending. |
| | |

More MoneySavers mean more collective consumer power. Please forward this email to friends & suggest they get it themselves via moneysavingexpert.com/tips

| | |
| --- | --- |
| The Ones Not To Miss | 23 May 2012 |
Longest EVER 0% on spending + free Amazon £10
If you need new borrowing, nowt beats interest-free | NEW 18mth 0% | 3mth poor credit 0%
Done right, 0% credit card borrowing is free. Yet only do it for planned purchases with affordable repayments, & budget to clear it before the 0% ends. Remember, you still need to repay at least the monthly min, or you can lose the 0%.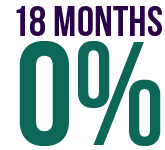 New. 18 mths 0% plus free Amazon, Boots or M&S £10. NatWest* & RBS's* 18mth 0% on spending cards scatter other best buys. And they're not just for newbies, existing NatWest & RBS cardholders can apply too. As always, all must pass a credit check.

Plus they give 2,500 NatWest YourPoints on acceptance — worth £10 at Boots, Amazon, M&S etc — and 1pt per £1 spent on top. After the 0% ends, it's 17.9% representative APR, so ALWAYS fully repay or balance transfer by then.

Alternatively, Tesco is 16mths 0%, Marks & Spencer* 15 mths and both give rewards. The go-to rates after 0%s end are 16.9% and 15.9% rep APRs. Full info & help in the updated 0% Credit Cards guide (Official APR Examples).
New. 3mth 0% for poor credit scorers. Those with defaults/CCJs won't usually get long 0% deals, but if they're not recent you may be accepted for Barclaycard Initial's* 3mths 0%. As it's a huge 29.9% representative APR after, if you can't repay by then, don't do it. We only include this card as, cleverly used, it can give respite from nasty payday loans / repeated bank charges. For full instructions on how, see our Barclaycard Initial Help.
Don't use these to cut the cost of existing credit card debts. For that, see the Best Balance Transfer Cards guide.
Urgent. 'Huge switch' adds £50 cashback to cheapest energy
Ends Mon | Cashback boost to UK's already cheapest fixed & variable tariffs | Save £100s
Comparison site Energyhelpline has revealed the results of its 'Huge Switch' collective deal. Unlike Which?, which went for a special tariff, it's taken the existing market leaders and negotiated bigger cashback — making it unbeatable for most.
Huge Switch Cashback*
Avg cost/yr
Cashback
Typical Standard Tariff for comparison
£1,320
-
Cheapest tariff: First Utility iSave

£1,027

£45
Cheapest Fix: First Utility fix Sept '13

£1,047

£50
Cheapest Fix (no penalties): EDF+ Blue

£1,055

£50

Based on monthly direct debit: varies by region. Source: Energyhelpline
Up to £50 cashback ON TOP of cheap tariffs. Savings of £250+/yr are already possible for those who've not switched. But with the additional £45-£50 cashback (which beats major cashback sites), less for elec only, available until Mon 4pm, (or earlier if popular), these are the cheapest deals since last August's price hike. To get it, compare & switch via the Huge Switch* link. The cashback will take c.3mths. Full info & options in Cheapest Gas & Elec plus cashback guide.

Should I fix or go for a normal (variable) deal? British Gas predicts hikes of £50 by Christmas. So if price rises are unaffordable, fixing is safer as it ensures no hikes. Better still, EDF's fix (£50 cashback) has no lock-in penalties, so if things change you can ditch it without hassle.
Can prepay customers get this? No. So follow this... 1: Credit meters (where you get bills) are cheaper. See if you can convert, some let you for free. 2: If not, compare prepay providers. Energyhelpline*, uSwitch* & MoneySup* have comparisons and pay up to £30 cashback. 3: When switching, favour companies that let you switch meters at no cost. See Cheap Prepay Energy.
Free £70 M&S vouchers via home insurance code
Summer home insurance tips | Slash buildings & contents costs | Bag vouchers too
Our latest monthly Cheap Home Insurance update analyses the new best route to find the cheapest quotes in the fastest time. Here's a taster — remember you usually only need buildings as well as contents if you own the freehold.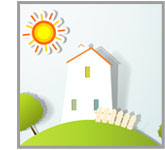 Grab the cheapest bespoke quote for you. Find the right order to use comparison sites, which zip to loads of insurers to get max quotes in min time. Which suits you?

Standard: Use Confused* & MoneySup* then add Aviva* & Direct Line* that they miss
1-bed homes: Combine Confused* & TescoCompare, then add Aviva* & Direct Line*
Made past claims: Combine CompareTM* & MoneySup* then add Aviva* & Direct Line*
High-value contents: Don't overinsure — use this Hiscox calc, then Confused* & MoneySup*, Aviva* & Direct Line*. If super high-value (£100k+), try Hiscox*, John Lewis* and Home & Legacy.
Code for £70 M&S vouchers. Enter the code ME70 when getting Legal & General* home insurance and it'll send £70 M&S vouchers on combined buildings & contents policies (2mths after start). We're NOT saying it's cheapest, always use the comparison system to check, but if it's within £70 of the cheapest, it's a winner.
Summer tips to keep contents covered. Most contents policies automatically cover items 'within the garden boundary'. So BBQs, sun loungers & more count. Yet check, especially that your contents cover is enough to replace warm weather favourites. If you've lots in the garden, M&S* and More Than* don't cap the value.
Get 12p/litre off petrol & diesel
Supermarkets battle it out in forecourt price war | Make your car chug a third less fuel
Finally a chink of petrol price light. It's down 4p from the peak to £1.36/litre, and there's a price war on. We've updated our Cheap Petrol guide to help. Here are the key steps (obviously, 'drive less', too)...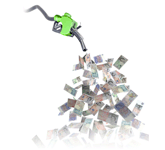 Think of the accelerator as a money pump. The harder it's pressed, the more you spend. It's more about 'speeding up gradually' than 'less speed'. Keep revs low, change gear earlier and use road positioning to allow you to slow down naturally rather than burning energy you've put in the car by braking. See full Drive Down Costs guide.
Make your car more efficient. Turn off aircon, dejunk your trunk, take off the roof rack to streamline and check tyre pressure. Your car will go further on less fuel.
Vouchers for up to 12p/litre off. Morrisons: 12p/litre off (£60 spend). Tesco: 5p/litre off (£50 spend). Sainsbury's: prices cut 3p, plus 5p/litre off (£50 spend). BP: 5p/litre off with £3 or £6 car wash. See Petrol Vouchers.
Get 3% cashback on petrol spend. Santander's 123* credit card pays 3% cashback in petrol stations (max £300/mth spending), 2% in department stores and 1% in supermarkets. It has a £24 annual fee, but bigger spenders can earn £100s. If you get one, ALWAYS set up a direct debit to fully repay each month to avoid the 18.9% representative APR. See Petrol Cashback Cards for full info & options.
the moneysaving community
'Remember the person' during dementia awareness week
Dementia can affect everyday tasks, such as managing your money. The Alzheimer's Society's asking us to share this short video and booklet on the five things you should know. Regardless of your health, everyone should take a moment to consider this, don't wait till it's too late. Related: Read our Power of Attorney guide. Suggest a campaign: This space is for MSE to support the work being done by other charities, community groups and campaigners. Send your campaign of the week suggestion.
Thursday 24 May
Lorraine, ITV1, between 8.30 & 9.30am.
Real Deals.

Shelagh Fogarty, Radio 5, 12-1pm.
Consumer Panel.
Listen to last week's show.

Tuesday 29 May
Daybreak, ITV1, between 7 & 8.30am.
Subject tbc.

All Martin's Appearances

UK's Best Currency Rates
£100 will buy you:
Best
Worst
€
123.41
110.71
$
157.21
141.02
TL
281.75
244.52
Rates correct at 6pm Tues
Find all top currency rates
Compare travel cash

This week's poll: Is it time to ditch the penny?

At the beginning of the month, the Canadian government stopped minting the one cent piece, as they're no longer worth enough to be useful. Should we be following suit with our own copper coins?

Which of these is closest to your view?



| | |
| --- | --- |
| Ditch the 1p | |
| Ditch the 1p & 2p | |
| Ditch the 1p, 2p & 5p | |
| Don't ditch anything | |

Who's your dream UK Chancellor?

Vince Cable is MoneySavers' dream chancellor with 28% voting for him (9,956 votes in total). Gordon Brown's second with 20%. Little has happened in the last 12 months to change your mind. A year ago, 23% voted for Cable and 22% for Brown. See this year's Full Results

Q: I'm going to the USA for four months. What should I do with my monthly phone contract? It's £35 per month. Alan, via Twitter.

MSE Archna's A: Tricky one. First, ring up your provider and ask if it offers a contract holiday. Some give you a payment break of up to six months, but your contract will be extended for the same length of time. Sometimes this is only for those in the armed forces, but there's no harm in asking.

Remember this also means you won't be eligible for an upgrade as soon.

If it won't do this, see if it will downgrade your package to something cheaper for the time. Again this may affect the upgrade you're able to get. Anyone got other ideas? Let us know.

Please suggest a Question of the Week (we can't reply to individual emails).
Unattended children will be given espresso & a free puppy.
The wits in the MSE forum have been collecting their favourite funny signs from around the world. Some oldies and some goodies — worth a click.
We hope you save some money,
Martin & the MSE team
Important. Please read how MoneySavingExpert.com works
We think it's important you understand the strengths and limitations of this email and the site. We're a journalistic website, and aim to provide the best MoneySaving guides, tips, tools and techniques - but can't guarantee to be perfect, so do note you use the information at your own risk and we can't accept liability if things go wrong.

What you need to know

This info does not constitute financial advice, always do your own research on top to ensure it's right for your specific circumstances - and remember we focus on rates not service.


We don't as a general policy investigate the solvency of companies mentioned, how likely they are to go bust, but there is a risk any company can struggle and it's rarely made public until it's too late (see the section 75 guide for protection tips).


We often link to other websites, but we can't be responsible for their content.


Always remember anyone can post on the MSE forums, so it can be very different from our opinion.


Please read the Full Terms & Conditions, Privacy Policy and how this site is financed. Martin Lewis, MSE, Money Saving Expert, MoneySavingExpert and Moneysavingexpert.com are registered trademarks belonging to Martin S Lewis.
More about MoneySaving Expert and Martin Lewis
What is MoneySavingExpert.com?

Founded in February 2003, it's now the UK's biggest consumer help website with over 6 million people getting this email and nearly 10m using the site. Its focus is simple: how to save cash and fight for financial justice on anything and everything. The site has over 30 full time staff about half of whom are editorial researching, analysing and writing to continually find ways to save money. More info: See About MSE
Who is Martin Lewis?
Martin set up and runs MSE, he's an ultra-focused money saving journalist and consumer campaigner. He has regular slots on Daybreak, Lorraine, Radio 2 Vine, BBC1 Watchdog, Radio 5 Consumer panel and presents ITV Tonight. He is a columnist for amongst others the Sunday Post as well as an author. More info: See Martin Lewis' biog
What do the links with a * mean?
Any links with a * by them are affiliated, which means get a product via this link and a contribution may be made to MoneySavingExpert.com, which helps it stay free to use. You shouldn't notice any difference; the links don't impact the product at all and the editorial line (the things we write) isn't changed due to it. If it isn't possible to get an affiliate link for the best product, it's still included in the same way. More info: See how this site is financed.
As we believe transparency is important, we're including the following 'un-affiliated' web-addresses for content too:

Unaffiliated web-addresses for links in this email

amazon.co.uk, natwest.com, rbs.co.uk, money.marksandspencer.com, barclaycard.co.uk, energyhelpline.com, moneysupermarket.com, uswitch.com, primussaver.co.uk, gocompare.com, aviva.co.uk, admiral.com, directline.com, sainsburysbank.co.uk, santander-products.co.uk, thecheshire.co.uk, confused.com, comparethemarket.com, hiscox.co.uk, johnlewis-insurance.com, legalandgeneral.com, beta.morethan.com, firstdirect.com, plus.net.

Financial Services Authority (FSA) Note
Referring people to insurers or insurance intermediaries can in some circumstances require FSA authorisation. For this reason, Martin Lewis of Shepherd's Studios, Charecroft Way, Shepherd's Bush, London W14 0EH is authorised and regulated by the Financial Services Authority.
To change your E-mail or stop receiving the weekly tips (unsubscribe): Go to: www.moneysavingexpert.com/tips