Martin's Weekly Briefing: For more tips, alerts & puns, follow Martin on Twitter

Flight & hotel tricks, bargain villas, euros, car hire, insurance & more





January is the year's busiest summer holiday booking month. No surprise that with short days, icy air, and rain many focus on sun, sea, sand and, er... sangria. So without any further ado here are 14 tips to ensure you get a bargain bucket (and spade). And there are far more in our 50+ Overseas Travel Tips guide.

1.
Speedily find cheapest flights. It's all about using the right tool for the job. In general, use Kayak* (for gizmos), Skyscanner* (ease) & TravelSup* (range).

Yet if you're flying to a traditional package holiday destination, eg, Majorca, then make sure you check TravelSup* & Flights Direct* as they include charter flights - spare capacity sold on tour operators' airlines. This is just the tip of the iceberg, see our 28 Cheap Flight tricks.
2.
Ram down the cost of hotel stays, eg, £1,200 not £1,600. Before you book any hotel, always check who's selling it cheapest, as a bare minimum plug the room into Trivago*, TravelSup* or TripAdvisor*. That alone found a week in a 4-star New York hotel listed at £1,560 for £1,170. Always then call the hotel itself to see if it'll beat the price. To further hack down costs read Cheap Hotels.
3.
The codeshare trick, eg, get a £350 BA flight for £300. Often two or more partner airlines sell the same flights, at different prices. Eg, we found a BA London to New York return in March for £350 via BA but £300 (same flight) via its partner Finnair. See Codeshare trick.
4.
Never delay getting travel insurance - it costs as little as £13/yr. From when you book until you get insurance, if you or a family member get ill or need to cancel, you've no recourse. People who leave it late are negating half the point of cover. So get it when you book - just not with the airline/holiday firm, that's often costly. Our Cheap Travel Insurance guide shows how, briefly...

- Cheapest annual policies up to age 80. Annual policies usually win if you'll make two or more trips a year. For pretty much all combinations one of Holidaysafe Lite*, Leisure Guard Lite* and Protect Your Bubble Economy* are our cheapest, that meet our minimum cover levels.

Prices vary with age and who's travelling, eg, 21-year-old in Europe £13, family worldwide £55, 78-year-old couple Europe £61.

- Cheapest single-trip policies: For one-off cover the above are cheap but it's also worth doing a comparison at MoneySupermarket.com*.

- Pre-existing conditions & over 80s. See our specific Older travel Insurance, and Cheap pre-existing conditions guides.
5.
School hol flights at term-time prices - "I saved £1,100". In 2014 we revealed an Easyjet trick using its Flexifares, which let you switch date by a few weeks. Done right you can bag cheap term-time flights, then move them to school-holiday dates. Do read the full step-by-step in our Easyjet Flexifare trick.

Forumite jenf81 said: "Booked 4 tix to Turkey, then moved our flights to the 'right' half-term dates and saved almost £1,100. Thank you, MSE."
6.
Uncover secret hotels for big discounts before booking, eg, £69 not £205. Secret hotel bookings are where you get big discounts worldwide on 3-5 star hotels at sites such as Lastminute and Hotwire, but you don't get told the exact hotel, so it's a gamble.

We've a way to check in advance so you can see if it's a good hotel and check if the price is a winner. Full help in Uncover Secret Hotels tips. As forumite Caroline said: "I booked the Hilton Paddington £69, on Hilton's website the cost would be £205 - bargain."
7.
Is 53 days before you fly the perfect time to book? As a general rule with flights, unlike package holidays, booking early wins. The Flight Insight tab on comparison site Momondo* shows its perfect time to book for each destination, and on average it says 53 days ahead. However that factors in sales, so take it with a pinch of salt. If in doubt book early.
8.
Book your car hire ASAP and you could get it for under £10/day. If hiring abroad, generally early booking is cheaper. What can be £5/day months ahead can be £27/day just before, and more when there.

a) Find cheapest via comparisons: TravelSup*, Carrentals* & Kayak*.
b) Check stealth fuel charges. Hire for 3+ days and some make you pay for a full tank & return it empty - that can add £100 if you don't drive far. Both Skyscanner* & TravelSup* let you filter by fuel policy.
c) Get cheap excess insurance beforehand. When you pick up the car they'll often try and fear-sell up to £25/day excess cover on top. Yet you can buy the same for just £2/day before you go, see Cheap Excess Insurance.
9.
Package holidays can still be a winner, and try to haggle - "Got 'em from £1,400pp to £1,150." Package hols are where on booking you usually get flights, hotels and transfers. And they can be cheapest too, especially for 7, 10 or 14 days away in a traditional tourist spot.

For serious bargains, book in the 'lates' market: that's within 8 weeks of travel, yet there's limited choice and flexibility. Otherwise book asap, while there are early-bird discounts on at Thomas Cook, First Choice, Thomson etc.

Once you've found a package, haggle to see if anyone else sells it cheaper, eg, forumite Yinster last May said: "I was going to Vegas. Originally quoted £1,400/pp, after calling around got the same deal plus an extra night for £1,150/pp. Happy." Though that's an extreme success, normally 5% off is decent. Full help and how to haggle in our Cheap Package Holidays guide.
10.
Large family/group? Apartments or posh villas smash hotels, eg, £650 not £1,500. If you're going as a family or with friends, our Cheap Holiday Rentals guide shows you can massively undercut similar quality hotels. Eg, a 3-bed Algarve villa is £650 for a week in the first week of August, compared with £1,500 in a similar quality hotel. Nick tweeted us about eight staying in Majorca: "Free car and pool included. Super posh. Saved £1,200 for the party. Wonderful."

Alternatively, rent rooms in homes via Airbnb or Wimdu, eg, £55/nt for a room in Barcelona, compared with £90/nt for a similar hotel. Yet read our renting rooms info for more help and safety warnings if doing that.
11.
Booked Easyjet? Keep an eye on the price after - "I got £1,700". If your Easyjet price dropped after you've booked it, our Easyjet refund trick shows how to get the difference back as a voucher. Mike emailed: "Thanks. I got £1,680 after the 12 tickets for my family were reduced two weeks pre-flight."
12.
Bag unbeatable exchange rates for all the year's trips in 3 mins. Specialist overseas credit cards give you the same near-perfect rate on euros, dollars etc, that banks get - smashing bureaux de change, and saving up to 8% over other methods. So apply now, set up a direct debit to repay

IN FULL

each month to minimise interest and the job's done for the year.

Our long-standing top pick on rate is Halifax Clarity* (eligibility calc). But the new Creation Everyday* is similar & charges a smidgeon less interest on ATM withdrawals, yet we've little feedback on it, so let us know if you try it. Matt tweeted: "@MartinSLewis Used my Halifax Clarity in several countries. Cracking exchange rate and no fees."

Only do this if you always repay IN FULL each month, or the gain's lost, as you'll pay 18.9% or 12.9% representative APR. FULL help, including all top cards, in Top Overseas Cards (APR Examples).
13.
Slash airport parking costs from £80 to £40. Again early booking tends to win. The easy way is to use our discounted links to comparison sites incl APH 20% off* (Gatwick, Heathrow, Stansted, Luton, Manch, Brum), Holiday Extras 10-30% off*, SkyParkSecure 13-30% off*, FHR 12-25% off* and Airparks 12%-25% off*.

As Poppy tweeted: "Just booked 2 weeks airport parking at Luton for £38 using a discount code on @MoneySavingExp. Half of what we usually pay. Result." Tricks: Cheap Airport Parking.
14.
You can get ATOL protection even if you DIY. Package holidays have long been protected under the ATOL scheme, so if something goes wrong you get your money back (or help coming home).

Yet it's little known, but since 2012, book a flight plus separate hotel or car hire together within 2 consecutive days from the same online travel agent (not airline), and you also get ATOL protection.

So check if it's not much more expensive compared with booking the cheapest flight & hotel completely separately. Also note online travel agents Expedia*, Opodo* & Lastminute.com* often discount flights & hotels booked together.




The Martin Lewis Money Show - Fri 8pm (repeat Sat 4.30pm)
PPI - are you owed £1,000s without knowing? | How to bag a cheap holiday

Last week my show was on how to cut the cost of cards, overdrafts and loans to 0% so watch online or try our eligibility calc to see if you can.

This week it's about PPI, there's a time-bar coming, but many haven't claimed because they wrongly think refusing PPI meant it wasn't added. So I'll show you how to check & get £1,000s if you're owed. Plus a speedy masterclass in slashing holiday costs. Do watch, or set the Betamax.
Spread the (MoneySaving) love.
If this email's ever helped you, please forward it to friends and suggest they get it via moneysavingexpert.com/tips.
A punch up this week, as both BT and Virgin launch cheap promos for fast fibre broadband. Here's the weigh-in
Fibre broadband generally provides much quicker speeds, especially useful for gamers, downloaders & where many share one line (see do I need fibre?). As always, with broadband the key to cutting costs is to be ready to pounce on cheap promo deals. This week it's a battle of the big boys, as both Virgin and BT try to launch killer blows...
Ends 11.59pm today (Wed). BT line rent & fibre b'band £400/yr + get £125 + £40 Boots. It's a 1yr contract (not avail to existing BT broadband customers). Full details in BT fibre info, briefly...

- Sign up via BT fibre* for up to 38 Mb speeds, avail to 75% of UK (check via link).
- Opt to pay a year's line rent, £194.28 upfront (equiv £16.19/mth), or it's £17.99/mth.
- You pay £12.50/mth for unlimited fibre for 1yr (after the contract it's £25/mth).
- You pay a one-off £49 activation fee and £6.95 p&p for the 'free' router.
- You're eligible to get £125 to spend on a prepaid Mastercard & a £40 Boots vch, once the service is set up. Annoyingly it makes you claim them, so diarise to do it, here are the forms: £125 claim, Boots claim.

Analysis - how good is it? It's £400 a year all-in (without calls) if you pay line rental upfront (£422 paid monthly). Yet provided you claim the £125 and the Boots voucher, and assuming you'd have spent that there anyway, factor that in and it's £235 for a year, equivalent to £19.60/mth (£21.40/mth paid monthly).


Virgin line rent & faster fibre b'band £224/yr. Fast, cheap, simple but avail to fewer people, and you must switch to cable. It's a 1yr contract (current Virgin custs or anyone who's had it in last year excluded). See Virgin fibre, briefly...

- Sign up via uSwitch to Virgin Media* for up to 50 Mb broadband, so it should be faster than BT, though there's no way to tell for sure (though street stats can give an indication). It's available to 50% of the UK (check via link).
- Opt to pay a year's line rent, £164 upfront (equiv £13.67/mth). To do this, after sign up, call by Sun 31 Jan and request its 'line rental saver' option. If not it's £17.99 paid monthly.
- You pay £5/mth for a year for unlimited fibre broadband (after the contract ends it's £19/mth).
- If you need a router and/or cable installation, it's free. An engineer'll visit & it can take time, see cable switching.

Analysis - how good is it? It's £224 a year (without calls) if you pay line rental upfront (£276 paid monthly). That means it works out equivalent to £18.67/mth (£22.99/mth paid monthly).
For more info, and options on how you may be able to get even more cashback, see our Cheap Broadband guide.
E.on may've dropped prices but even AFTER its cut it'll leave you overpaying by £280 a year. ACT NOW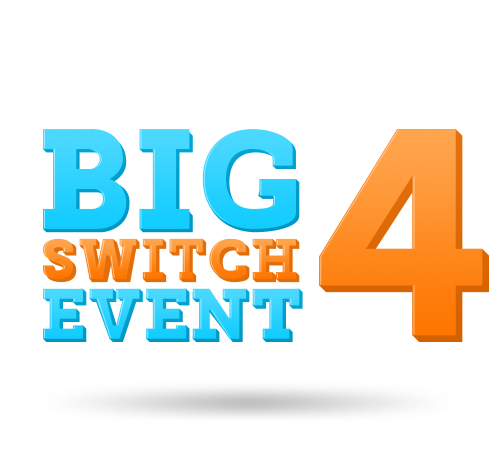 E.on's become the first Big 6 firm to announce price cuts - the rest are likely to follow. But don't be lulled into a false sense of security, if like 70% of Britain you're on a standard tariff from it or Brit Gas, SSE, Npower, EDF, Scot Power, even after cuts they'll almost certainly still be screwing you. Look at the numbers for E.on & then remember others cost more...

On 1 Feb it'll cut gas (not elec) prices by c. 5.1%. After, on typical use its standard tariff's £1,050/yr, the same on a cheap switchers' tariff, incl one from E.on itself, is £770/yr. So...

EITHER switch now and save up to £280/year. Check how much you're overpaying and find your cheapest tariff using our Cheap Energy Club comparison (and get £30 dual fuel cashback). We try to make it as simple as possible, it only takes 5mins and anyone can do it incl dual fuel, prepay, direct debit, elec only. As Jbee tweeted: "Finally switched energy suppliers for the first time in 30 plus years saving £815, boom." Full switching FAQs in Cheap Gas & Elec guide.

OR sign up asap to get next week's THE BIG WINTER ENERGY SWITCH 4. We're launching our latest collective switch, where energy firms bid to provide a special market-beating tariff. New rules mean to get it you need to be a 'member' in advance, in this case by Sunday. We define one as a recipient of this email or member of our energy club. So check if your email is eligible/sign up another. See why you now need to be a member.

Rules don't let us tell you details of the tariff in advance, but let's just say every one we've done before has easily beaten the market's cheapest, 100,000s have saved, and we wouldn't put our name to one that didn't.

PLEASE SPREAD THE WORD THAT YOU NOW NEED TO BE A 'MEMBER' BY SUNDAY
Body Shop 40% off almost EVERYTHING code, incl 50% off sale items. Eg, £14 body butter £4. Body Shop
'I flew home from Sheffield (via Berlin)... CHEAPER than the train'. Yes, MSE Jordon found it cheaper to get back to Brentwood via Germany (and a currywurst). See his Can the plane beat the train? blog & video.
Got an AI Scheme letter? DON'T bin it. AI Scheme (Sentinel) has now sent out ALL reminders to those who can claim redress for the mis-sold 'card protection'. If you got one, it's not spam, it's cash. Full help in AI Scheme reclaim.
Free £150 bank move - stop bitching, start switching. New figures show 11% fewer people switched banks in 2015 than 2014. Yet banks are lusting for your custom. Stop complaining, start switching. No.1 for service: First Direct* gives switchers £150 via this link (norm £125), it's rated 92% 'great', has 6% linked savings and a £250 0% overdraft. Easy Money: M&S Bank* features are similar but it gives a £100 gift card + £10/mth added for a year. Both have a £1,000/mth min pay in. These are just the start, see full Best Bank Accounts (includes full eligibility info).
Free 1-month Kids Pass (cheap cinema, theme parks & kids eat free etc). MSE Blagged. Norm £7.50, we've blagged a free trial to the UK family activity memberships (and no auto-sign-up when it ends). Free Kids Pass
Tell your friends about us
They can get this email free every week
Extra 30% off Hot Diamonds up to 50% sale code. MSE Blagged. Discount on its women's jewellery sale. Eg, silver & diamond earrings £21 (were £60), heart pendant necklace £24.50 (was £70). Ends Wed 3 Feb. Hot Diamonds
Cheap iPhone 6s deal - £25 upfront then £27.50/mth. It's a 16GB iPhone 6s on the iD Mobile network (part of Carphone Warehouse; uses the Three signal) for £25 upfront then £27.50/mth for 600 mins, 5,000 texts & 1GB of 4G data on a 2yr contract. It's available in silver*, grey*, gold*, rose gold*. Overall it's £685 for 2yrs (barring extras) which beats buying the phone outright and a cheap Sim at a similar use by c. £70. Full info incl higher data deals in Cheap iPhones.
£58 A2-ish photo canvas £15 del code. MSE Blagged. 60cm x 40cm. Great for Valentine's. See canvas deals.
Tesco pet insurance 4,000 extra Clubcard pts (worth up to £160). Till 1 Mar, get a Tesco* Premier or Extra policy (not standard) for dogs or cats, use the code TOPPET, and you get 4,000 points on your Clubcard, worth £40 in store or up to £160 in its 'Partner vouchers'. Warning: We're not saying it always wins. Compare it to cheapest found by comparison sites Gocomp* & Compare TM and if time also check Direct Line* and Leisure Guard*. FULL info: More tips and more deals in Cheap Pet Insurance.
CAMPAIGN OF THE WEEK
Had difficulty banking in Europe? Share your story by video. The European Commission wants to fix problems people have using financial services in other EU countries - whether a bank card not working, difficulties opening an account in another country, insurance being invalid or something else. It wants to hear from you directly - by video. If you'd like to have your say, video yourself talking about EU money problems and share on social media using #MyMoneyEU.
LAST WEEK'S POLL RESULTS
Plusnet is great, TalkTalk is pants for customer service... according to the 15,166 who voted in last week's poll at least. Overall 63% of Plusnet's home phone customers and 60% of its broadband customers thought it 'great'. In contrast just 23% of TalkTalk's home phone customers and 17% of its broadband customers thought it 'great'. See the full results.
MARTIN'S APPEARANCES (WED 27 JAN ONWARD)
Thu 28 Jan - Good Morning Britain, ITV, Martin's Money Special, 7.40am and 8.20am. Watch previous
Fri 29 Jan - This Morning, ITV, Martin's Quick Deals, from 10.30am. Watch previous
Fri 29 Jan - The Martin Lewis Money Show, ITV, 8pm. Watch previous
Mon 1 Feb - This Morning, ITV, Money Monday, from 10.30am. Watch previous
Mon 1 Feb - BBC Radio 5 Live, Lunch Money Martin, 12noon. Subscribe to podcast
TEAM APPEARANCES
Wed 27 Jan - Share Radio, 6.30pm
Thu 28 Jan - Share Radio, 11.20am
Thu 28 Jan - BBC Radio Manchester, 3.30pm-4.30pm
QUESTION OF THE WEEK
My 23-year-old grandson inherited a flat which he has now sold. He is renting at present. Can he be classed as a 'first-time buyer' when he applies for his first mortgage and can he get a Help to Buy ISA? Graham, via email.
MSE Sam's A: Let's answer your question in two parts. The simple one is the Help to Buy ISA but it's bad news.
He won't be eligible as rules state anyone who has "had an interest" in residential property is ineligible, whether it's bought or inherited. Read our Help to Buy ISA guide for more.
As for the mortgage, he can probably get a first-time buyer's mortgage from some lenders, but not all, though they aren't necessarily the best deals so don't be seduced by their name.
For full help on finding the best deal, see our First-time buyers' free printed PDF guide.
Please suggest a question of the week (we can't reply to individual emails).
dad's 'loan rejection' letter to 6-year-old son. Sensible financial education or cold-hearted?
That's it for this week, but before we go, check out this thread from the forum: "Bank of Dad". A US father wrote his young son a formal rejection letter for a 20 dollar 'loan'. It was refused due to his son's history of overspending and not doing his chores. What do you make of it?
We hope you save some money,
Martin & the MSE team
We think it's important you understand the strengths and limitations of this email and the site. We're a journalistic website, and aim to provide the best MoneySaving guides, tips, tools and techniques - but can't promise to be perfect, so do note you use the information at your own risk and we can't accept liability if things go wrong.
What you need to know
This info does not constitute financial advice, always do your own research on top to ensure it's right for your specific circumstances - and remember we focus on rates not service.
We don't as a general policy investigate the solvency of companies mentioned, how likely they are to go bust, but there is a risk any company can struggle and it's rarely made public until it's too late (see the Section 75 guide for protection tips).
We often link to other websites, but can't be responsible for their content.
Always remember anyone can post on the MSE forums, so it can be very different from our opinion.
Please read the Full Terms & Conditions, Privacy Policy, How This Site is Financed and Editorial Code. Martin Lewis is a registered trade mark belonging to Martin S Lewis.
More about MoneySavingExpert and Martin Lewis
What is MoneySavingExpert.com?
Founded in February 2003, it's now the UK's biggest consumer help website with more than 10 million people getting this email and about 13 million using the site every month. In September 2012 it became part of the MoneySupermarket Group PLC. Its focus is simple: saving cash and fighting for financial justice on anything and everything. The site has over 80 full time staff, more than a third of whom are editorial - researching, analysing and writing to continually find ways to save money. More info: See About MSE.
Who is Martin Lewis?
Martin set up and runs MSE, and still writes this email each week (unless it says so). He's an ultra-focused money-saving journalist and consumer campaigner with his own ITV prime-time show The Martin Lewis Money Show and weekly slots on Radio 5 Live, This Morning and Good Morning Britain, among others. He's a columnist for publications including the Telegraph, Sunday Mirror and Woman magazine. More info: See Martin Lewis' biography.
What do the links with an * mean?
Any links with an * by them are affiliated, which means get a product via this link and a contribution may be made to MoneySavingExpert.com, which helps it stay free to use. You shouldn't notice any difference; the links don't impact the products at all and the editorial line (the things we write) isn't changed due to them. If it isn't possible to get an affiliate link for the best product, it's still included in the same way. More info: See How This Site is Financed.
As we believe transparency is important, we're including the following 'un-affiliated' web-addresses for content too:
Unaffiliated web-addresses for links in this email
kayak.co.uk, skyscanner.net, travelsupermarket.com, flightsdirect.com, momondo.co.uk, tripadvisor.co.uk, trivago.co.uk, halifax.co.uk, creation.co.uk, carrentals.co.uk, holidaysafe.co.uk, leisureguardlitetravelinsurance.com, protectyourbubble.com, aph.com, holidayextras.co.uk, skyparksecure.com, bookfhr.com, airparks.co.uk, expedia.co.uk, opodo.co.uk, lastminute.com, bt.com, uswitch.com, barclaycard.co.uk, tescobank.com, gocompare.com, directline.com, leisureguardpetinsurance.co.uk, secure-mobiles.com, mobilephonesdirect.co.uk, mbna.co.uk, google.co.uk, gocompare.com, moneysupermarket.com, confused.com, directline.com, aviva.co.uk, admiral.com, sainsburysbank.co.uk, marksandspencer.com, firstdirect.com, santander.co.uk
Financial Conduct Authority (FCA) Note
Referring people to insurers or insurance intermediaries can in some circumstances constitute an FCA regulated activity. For this reason, pages with links which take you to the sites of insurers or insurance intermediaries are hosted by MoneySavingExpert.com Limited on behalf of MoneySupermarket.com Group PLC. MoneySupermarket.com Financial Group Limited is authorised and regulated by the Financial Conduct Authority (FRN: 303190). The registered office address of both MoneySupermarket.com Group PLC and MoneySupermarket.com Financial Group Limited is MoneySupermarket House, St. David's Park, Ewloe, Chester, CH5 3UZ.
To change your email or stop receiving the weekly tips (unsubscribe): Go to: www.moneysavingexpert.com/tips.